Garlic, Onion and Parmesan Rolls
Posted April 14, 2020 by Prairie Wife -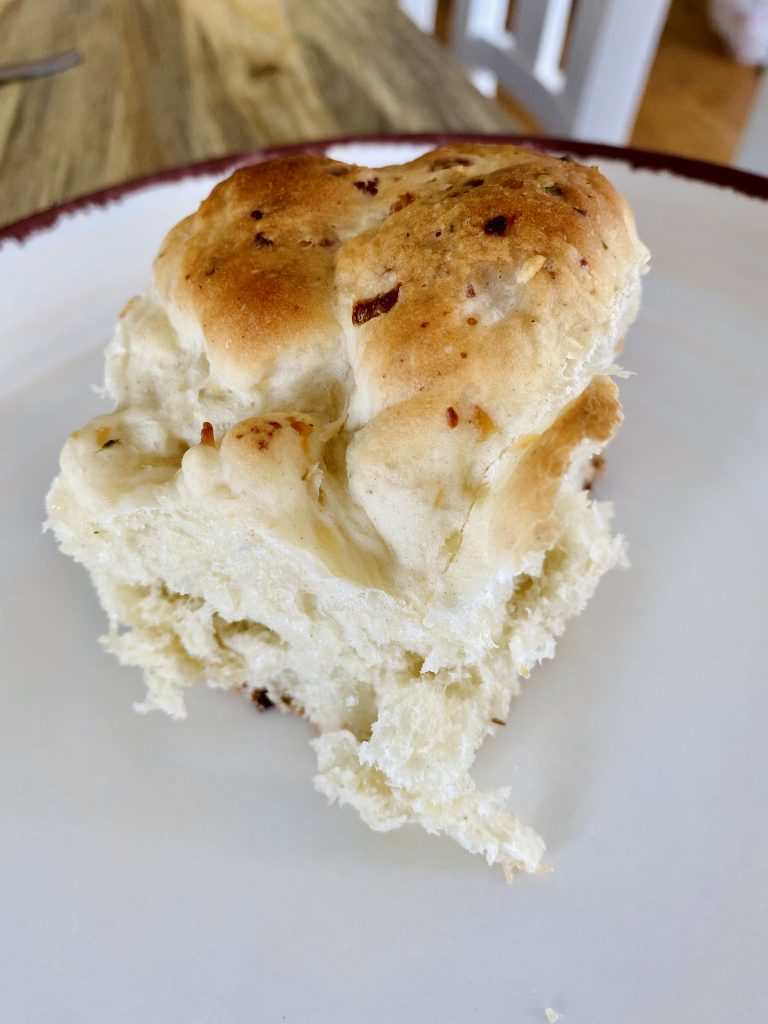 I cook all the time, and this was my life well before quarantine time.
Homemade rolls, pizza dough, and bread have been common fare here on the prairie for the entire 16 years of my life as a prairie wife.
But, with quarantine life, I am 100% using my free time to get more creative.
It's out of this Coronavirus induced (boo hiss) free time that this recipe was born.
I used my favorite yeast roll recipe, added a few extra ingredients, put 'em in the oven, and crossed my fingers.
The result was delicious, and I've added a few other ways you can tweak it at the end of the recipe.
NOTE: This recipe is made with instructions for those of you that have a KitchenAid Mixer with the dough hook.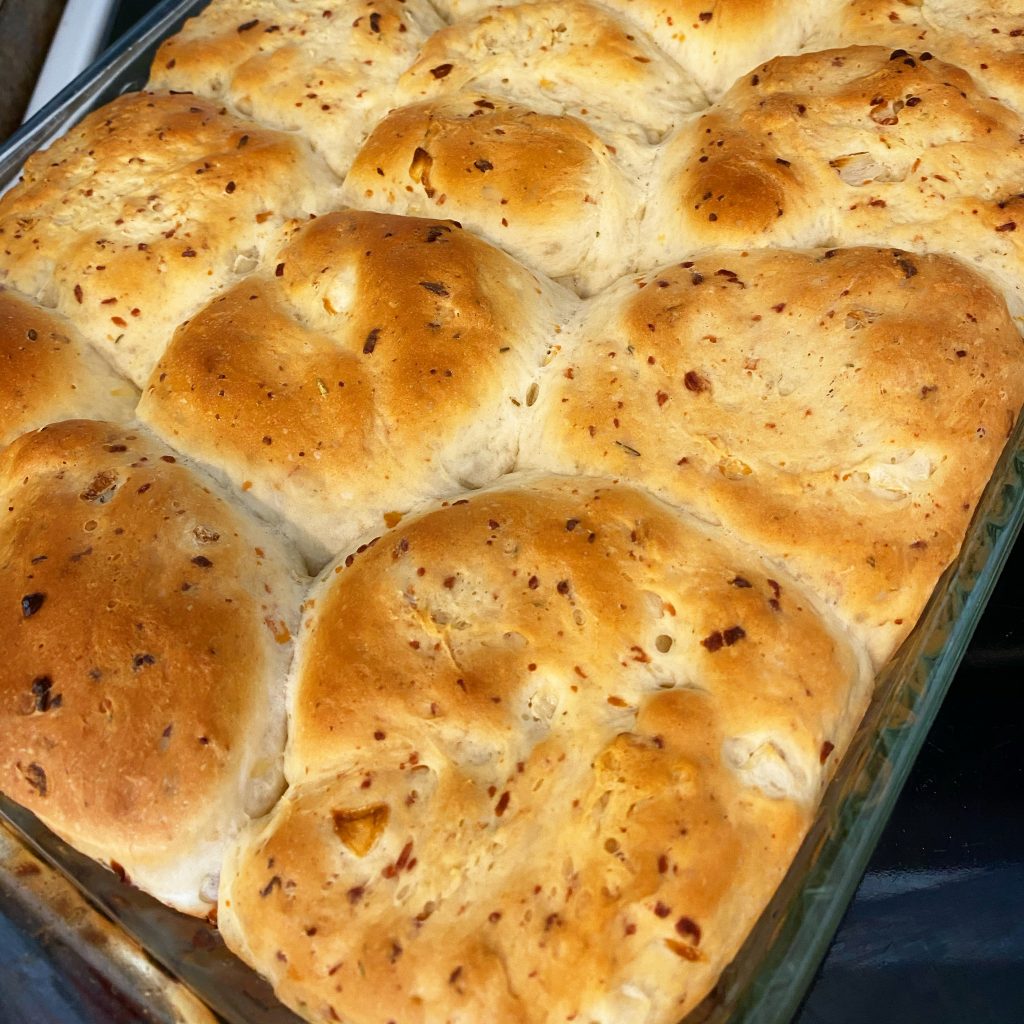 Garlic, Onion and Parmesan Rolls
Prep Time: 2 hours (dough must rise twice) Bake Time: 20 min Serves: 15 rolls
Ingredients
3 1/2 to 3 3/4 cups of flour
1/4 cup sugar
1/4 cup butter melted
1 tsp salt
2 1/4 tsp yeast
1/2 cup warm water
1/2 cup warm milk
1 egg
1/2 cup minced onion
2 cloves minced garlic
1 cup shredded Parmesan cheese
1 tsp dried thyme
1 tsp dried rosemary
Mix 2 cups of flour, sugar, butter, salt and yeast in a large bowl.
Add warm water, milk, and egg.
Mix on low speed for one minute.
Add onion, garlic, parmesan cheese, rosemary, and thyme, mix on low speed for one minute.
Scrape the side with a spatula and add flour 1/2 cup at a time.
Mix on medium speed until the dough is springy, smooth, and the side of the bowl is clean.
Place dough in a large bowl greased with butter, cover with plastic wrap and let it sit until doubled in size (approx one hour). The dough is ready if indentation remains when touched.
Grease 13 x 9 x 2 rectangular glass pan with butter.
Gently push fist into dough to deflate. Lightly sprinkle the counter with flour and knead the dough until no longer sticky.
Divide dough into 15 pieces, roll the dough into balls and place in rows of three in a glass pan.
Heat oven to 375.
Coverglass pan with plastic wrap and let sit in a warm place until doubled in size (about 30 minutes).
Bake for 20 minutes or until golden brown.
Change it up by using a different kind of cheese, and you can add cooked meat like Prosciutto or Ham to make it even more savory.
Categories: Recipes, This and That
Tags: , cheese, dinner, dinner rolls, easter rolls, garlic onion and parmesan rolls, recipes, savory food, savory rolls, side dish