Closet Cravings November/December 2020
Posted October 27, 2020 by Prairie Wife - 26 comments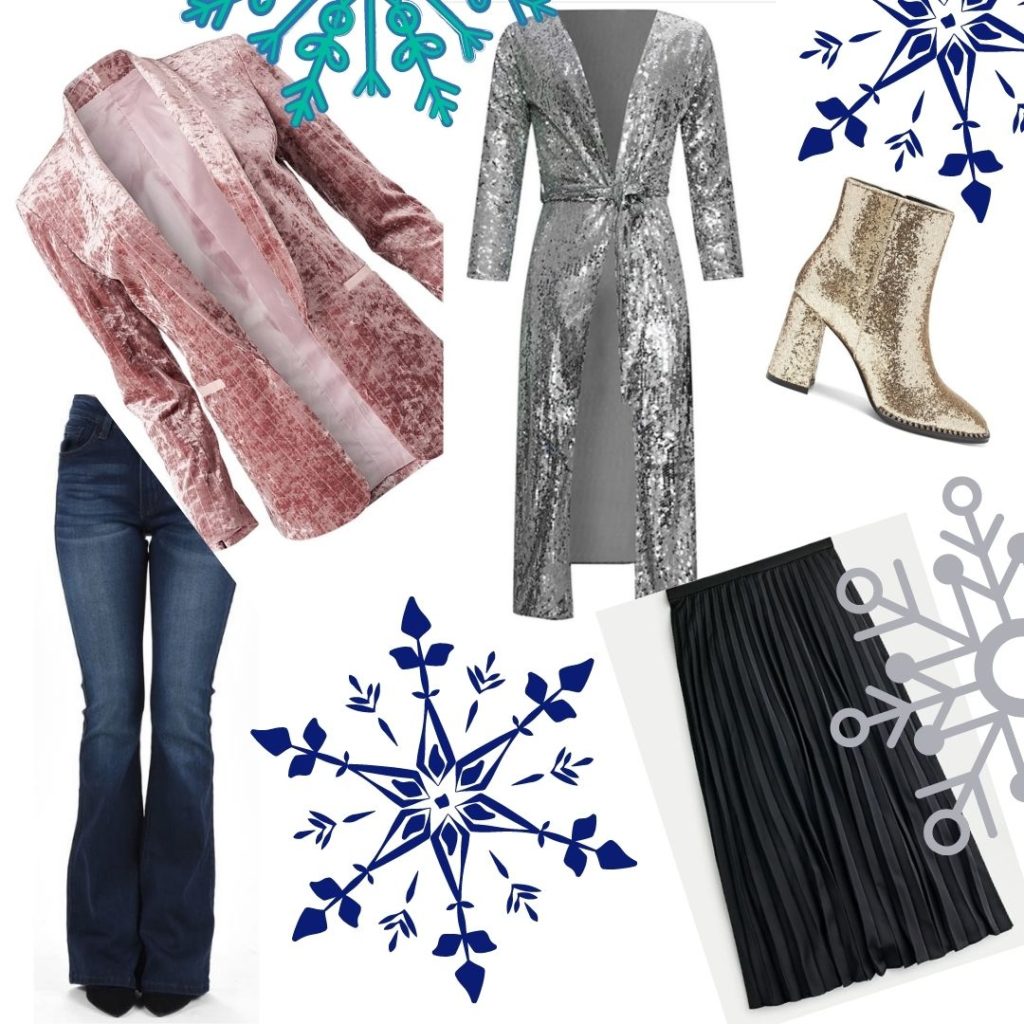 November and December mean it's time for a bit of sparkle and glamour, after all, it's the holidays right?!
With COVID-19 and the pandemic things are likely looking a bit different this year…
But, just because you won't have the company party or fancy ball doesn't mean that you can't add a bit of sparkle into your closet!
All of these pieces can easily be dressed up or down and can be worn year-round, not just in November and December.
Just click the pic to shop.
Stick around for the end of the post where we let you know how you can win a $25.00 gift card to one of our favorite Wyoming boutiques Simply Creative to help us celebrate our seven-year blogiversary!

First up a great pair of high waisted wide-leg jeans. Even with a bit of distressing like this pair from Simply Creative, wide-leg jeans are easy to dress up. A pair of pointy high heels or booties help your legs look longer. Pair them with a shirt and blazer, a sweater, or a fabulous lacy blouse for a party or nicer dinner. You can cowgirl up this style of jeans with Western boots and a fun printed top (think leopard or serape) and turquoise jewelry.
Velvet is totally on-trend now and it makes everything look luxurious. I loved the crushed velvet look to this blush colored blazer, and the pinstripes make it even /more fun! The sheen makes it perfect for the holidays, but the blush color will allow you to wear this year-round (imagine it with a lacy tank, cut off jean shorts, and fun wedges). When wearing a velvet blazer I tend to let it be the statement piece in my look, but for the holidays feel free to go all out and add some bold jewelry.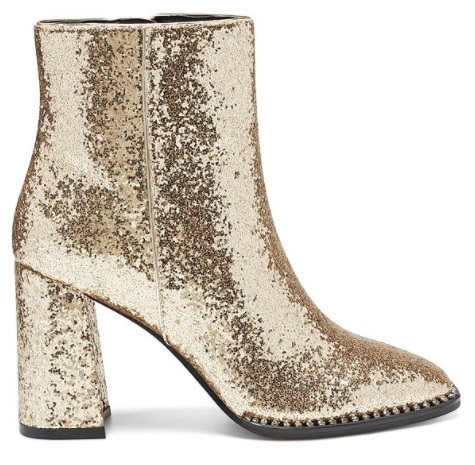 How fun are these boots? The thick heel on them is perfect for the 9 months of winter ahead of us and the gold…well it's just amazingly fun, isn't it? The style of these boots makes them perfect with flares, skinny jeans, a dress or a skirt…so everything! Obviously, the gold glitter is exactly what you want for a holiday party but don't be afraid to pair it with distressed skinny jeans, a simple white t-shirt, and a leather jacket to run errands or grab coffee with a friend.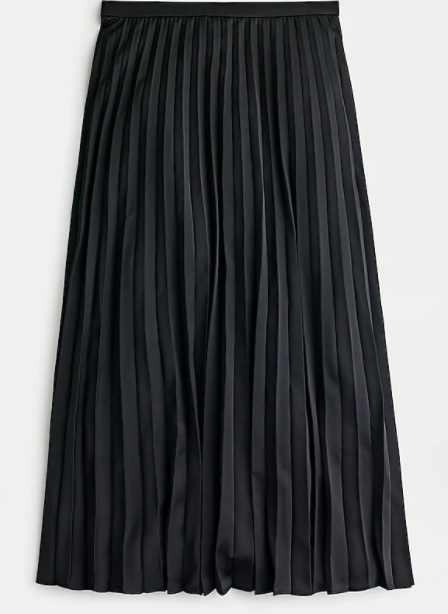 Don't let the simplicity of this black pleated midi skirt trick you, it is the perfect piece to wear to any fancy occasion. Pair it with a sleek top tucked in, and sparkly strappy heels and you're ready for a cocktail party. Wear it with a sweater (belted at the waist to show off your curves), chunky jewelry, and booties for a more casual event. Turn this skirt into a rocker mom look with a printed t and a leather bomber jacket and fun sneakers.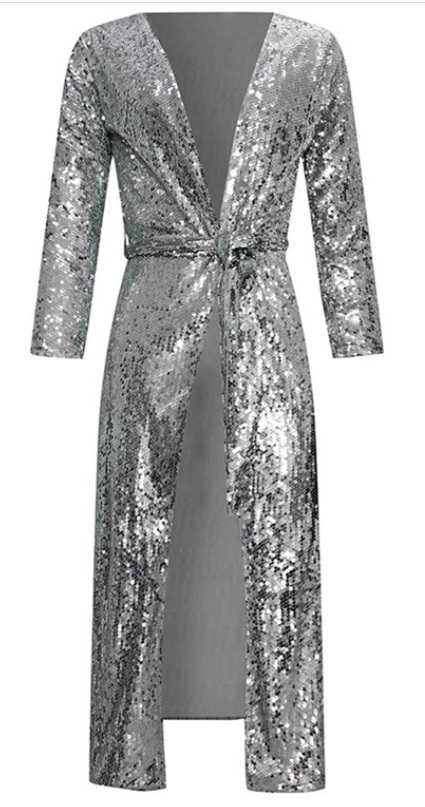 I know that this sequin duster is A LOT of look, but I think that if you're brave enough to try it, you won't regret it. How fabulous would this look over a black turtleneck, skinny jeans, and strappy heels?! Or black leggings, sneakers, and a white t-shirt for a more casual vibe? Throw this over a simple black dress for a chic look. Wear this long duster over a red bodycon dress for a fabulous holiday outfit that will have everyone looking your way when you walk into the room.
Can you see yourself wearing any of these items in November or December for some holiday fun?
Now for the giveaway!
All you have to do to enter to win a $25 gift card to Simply Creative is to let me know which one of the items above you're craving! You can earn more points towards the giveaway by using the form below to follow us on social media.
Categories: #GiveAways, Fashion, Prairie Wife Style
Tags: , black midi skirt, blush velvet blazer, december, Giveaway, gold boots, holiday fashion, november, sequin duster, simply creative, wide leg jeans