Ode to the White T-Shirt
Posted April 10, 2017 by Prairie Wife -
I've shared my love of a simple gray T-shirt and thought it would be fun to do the same for a classic white T-shirt. From daily errands to a night out on the town, you can bet that my simple white T-shirts get a ton of wear. Take a look at these outfit ideas to help elevate your white T-shirt from plain to fabulous!  Follow us on Pinterest for more outfit inspiration and let me know what look you like the best!
Casual and Cute
This look is perfect for a day out running errands, or meeting up for a casual lunch with friends. A bit of a looser fit on your white T-shirt keeps you casual and comfy. Add a few fun accessories and this cool zipper hoodie, and you'll be the hottest gal at Target 😉 I have to add that TallGirlJ has a pair of shoes similar to the ones shown here. She got them at JustFab.com and I've been lusting after them for over a month!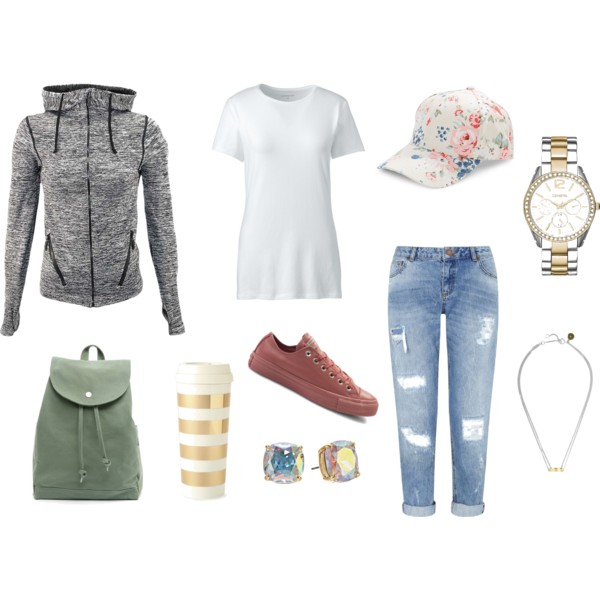 Sexy Night Out
This exact look is one that I wear often for date nights out with The Cowboy. I totally get this look is NOT for everyone but it satisfies my inner rocker mom. I know the black bra will show through the white shirt, and that's what I love, it's sexy but not slutty. This look is comfortable, looks good on most any shape and size, and takes about 5 minutes to pull together.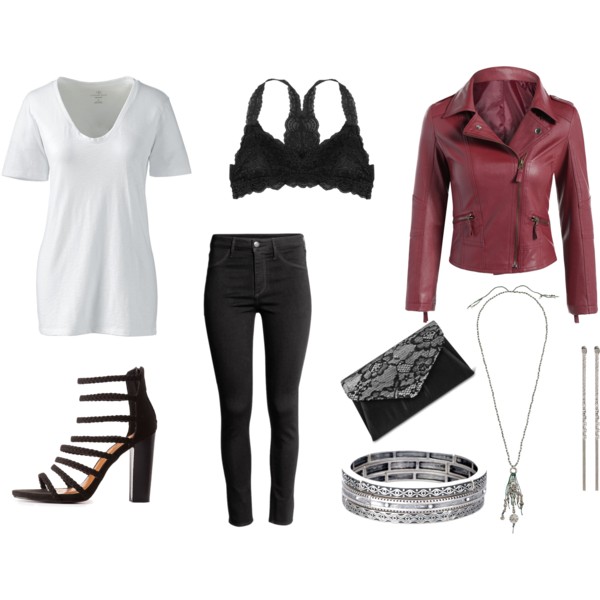 Flirty and Feminine
I added two skirts to this look because I know that a bold floral skirt isn't for everyone. Tuck in your white T-shirt or tie it at the corner to keep this look flirty and feminine. The accessories elevate this look to another level, and I added the pretty blue cardigan as an extra pop of color and a practical touch in the changeable Spring weather!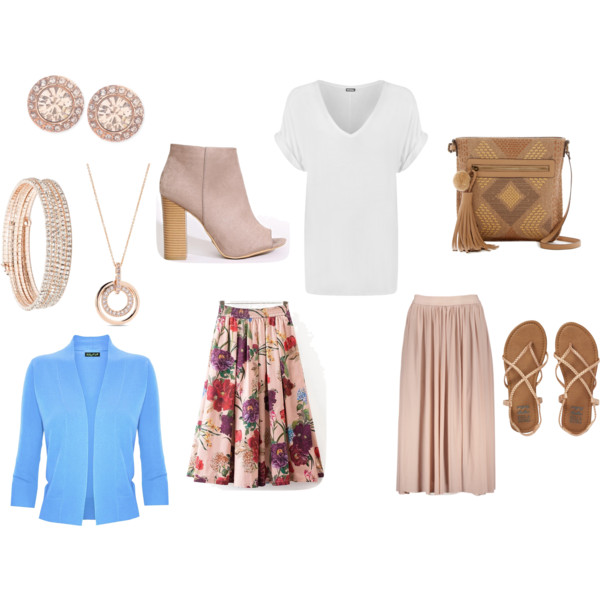 What look is your fav?
How do you like to style your white T-shirt?
Categories: Fashion, Prairie Wife Style
Tags: , casual, date night, Fashion, feminine, mom looks, sexy, style, white t-shirt