Christmas Tree Hunting
Posted November 28, 2015 by Prairie Wife -
For many, the day after Thanksgiving is for shopping, for our not so little family, it's a day for chopping!
For the last 11 years that we have been married, The Cowboy and I spent the Friday after Thanksgiving trying to find our perfect Christmas Tree. No matter the weather (unless the roads are closed of course), the size of my pregnant belly, or the number or ages of our children, we have stuck to our tradition for almost every year. The only exception was last year when we surprised the Cowkids and CowGranny with a trip to Disney World.
This year it was only 5 degrees which made it a bit less fun then the past few years! I just love this tradition and I know the Cowkids will look back someday on Christmas Tree hunting and be filled with the joy of the season!
It was absolutely stunning with all the snow on the trees…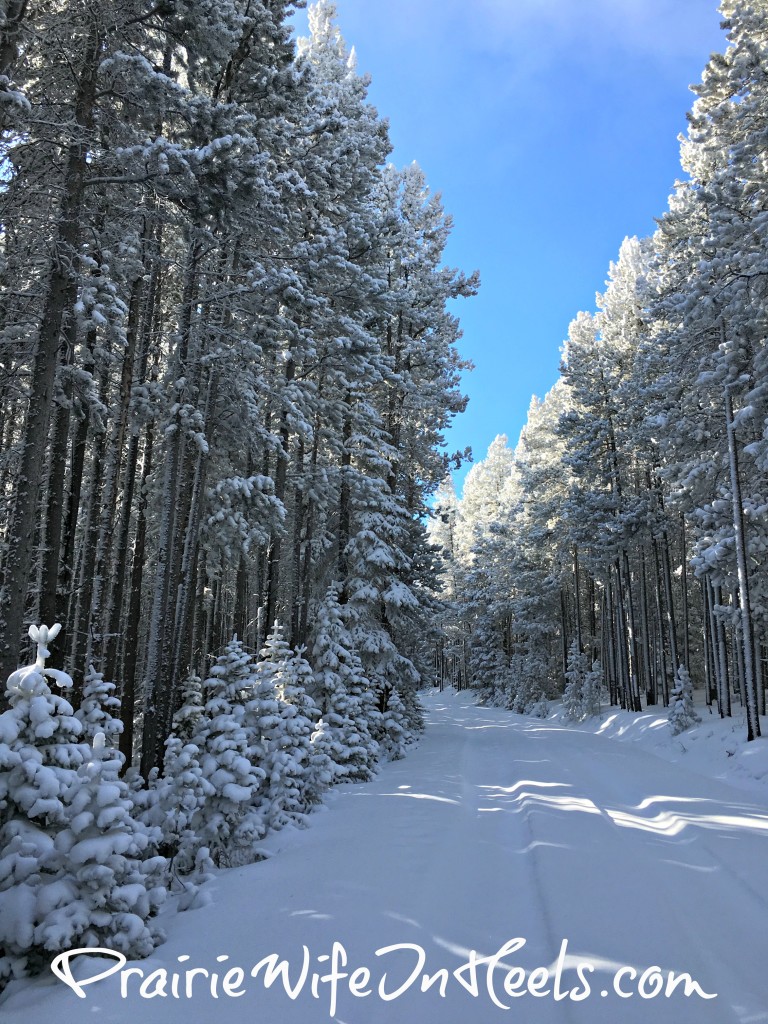 While The Cowboy put chains on the tires so we could get through the deep drifts, I snapped a pic of the super excited Cowkids!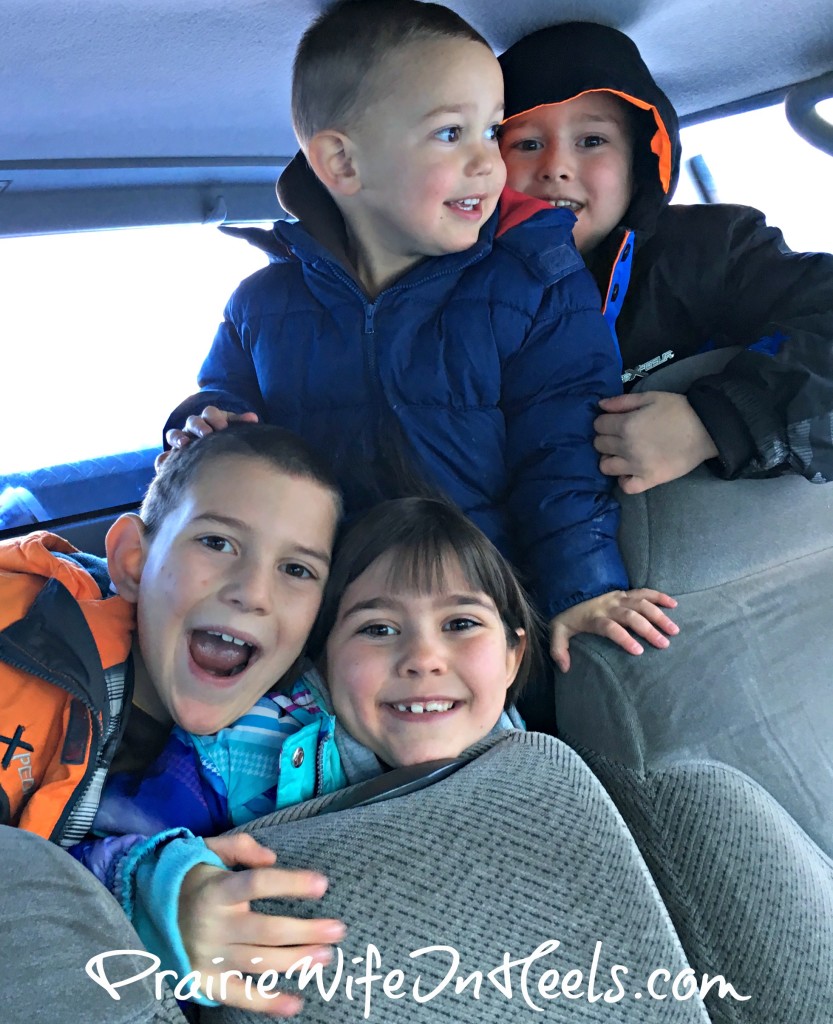 LittleMissH had a blast riding on The Cowboy's lap…aren't they too sweet?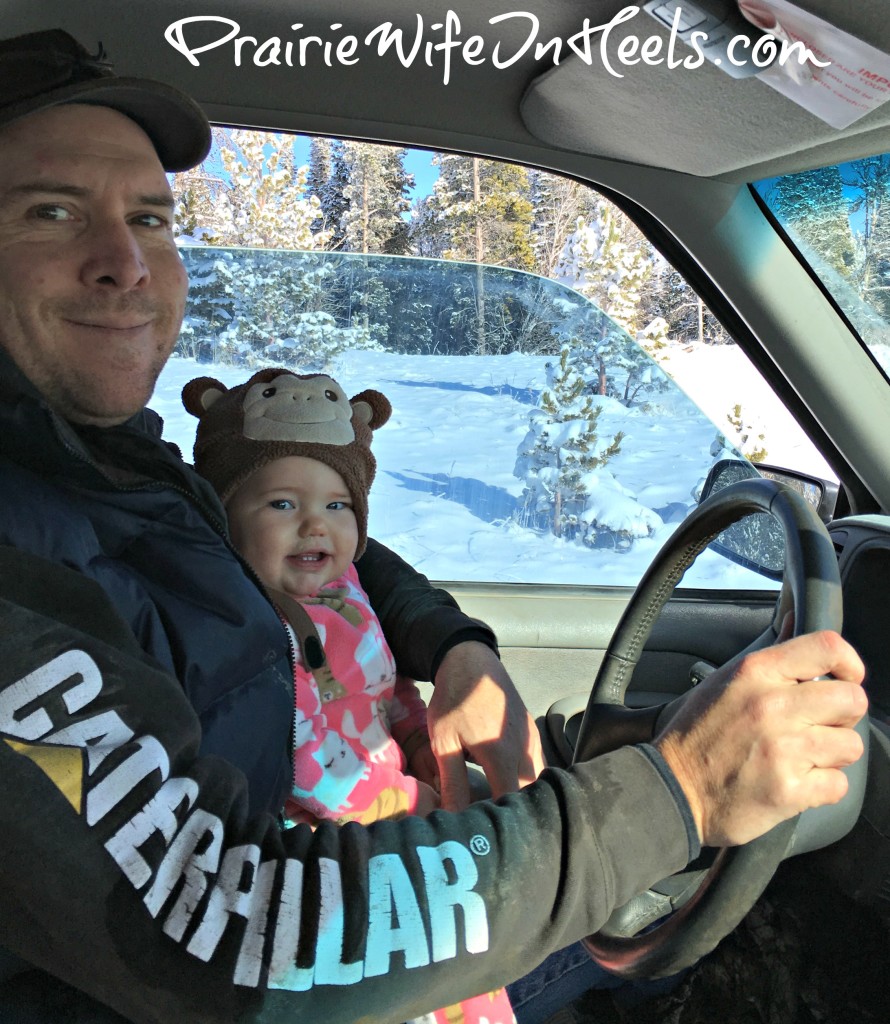 When we came out on top of the mountain it was a typical scenic Wyoming view.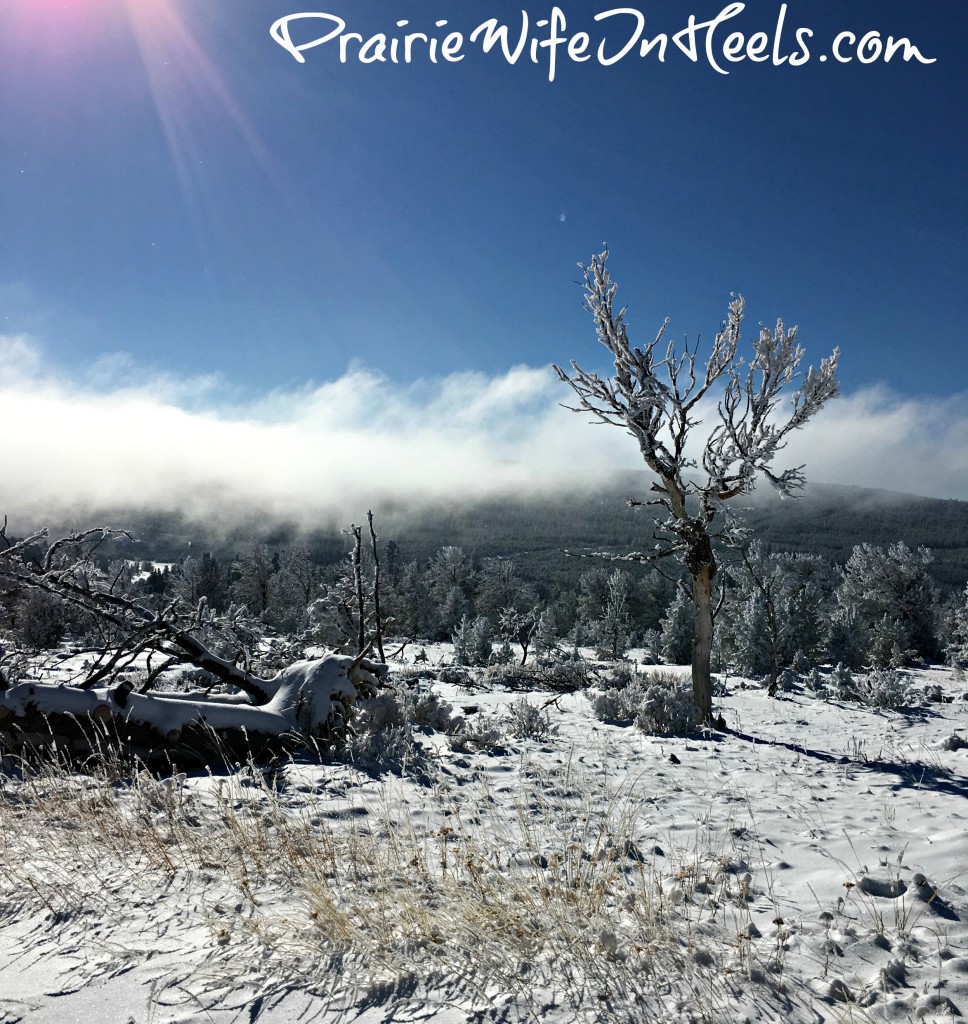 And we always see something that makes us go…???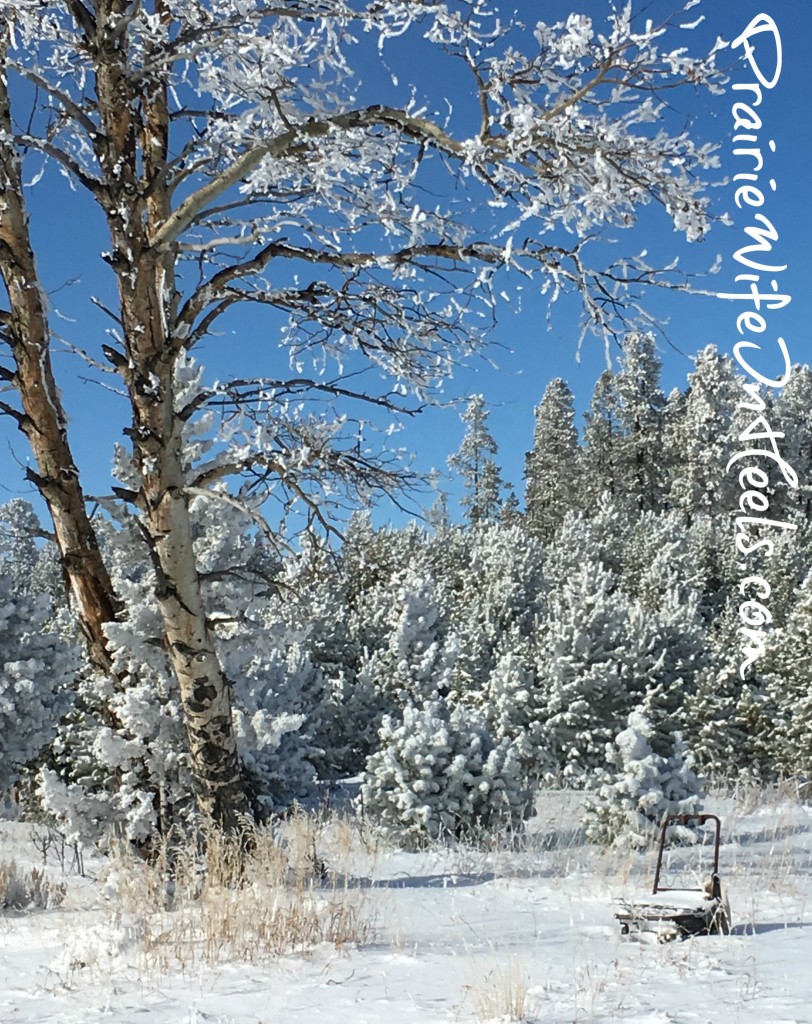 We found a good spot to park, got the Cowkids in their snow gear and headed out to find a tree.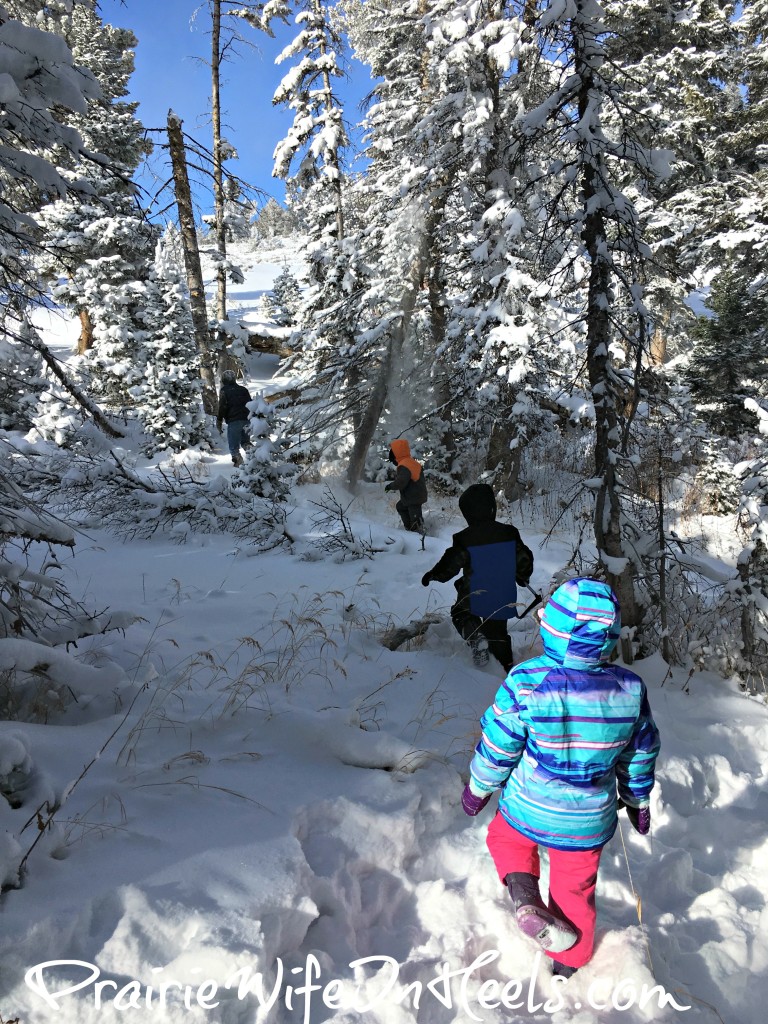 Thankfully we found a great one fairly quickly, but LittleMissH was not happy to be put down for a family picture!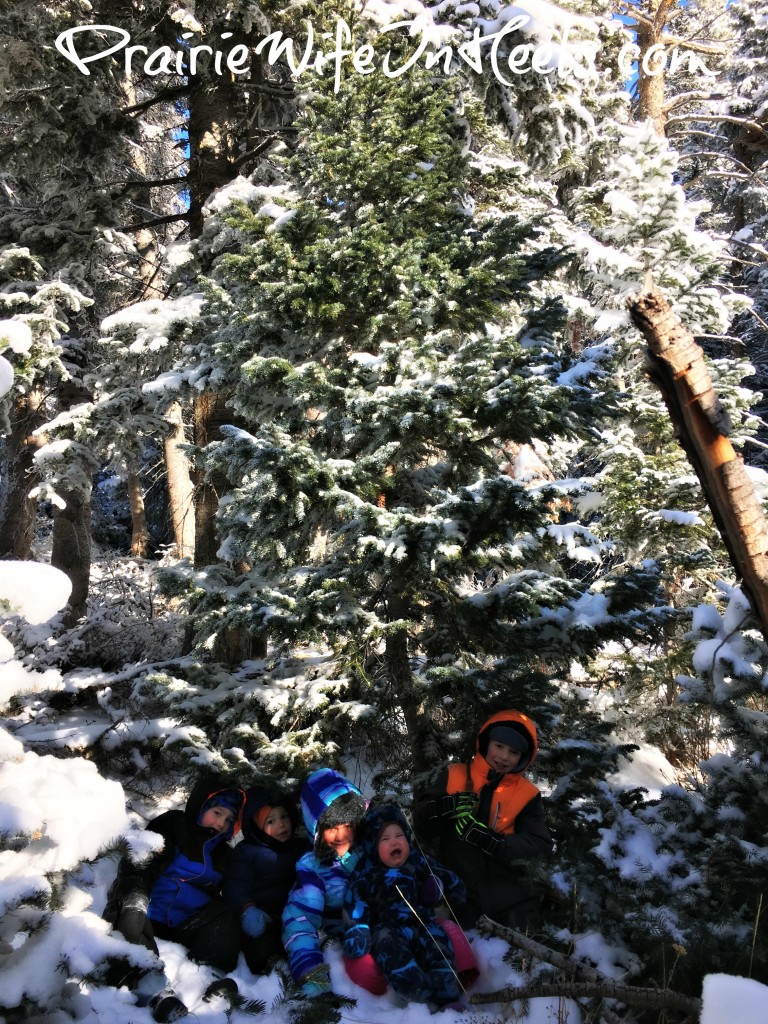 We chopped down our tree and then cuddled up next the fire to eat some hot soup for lunch.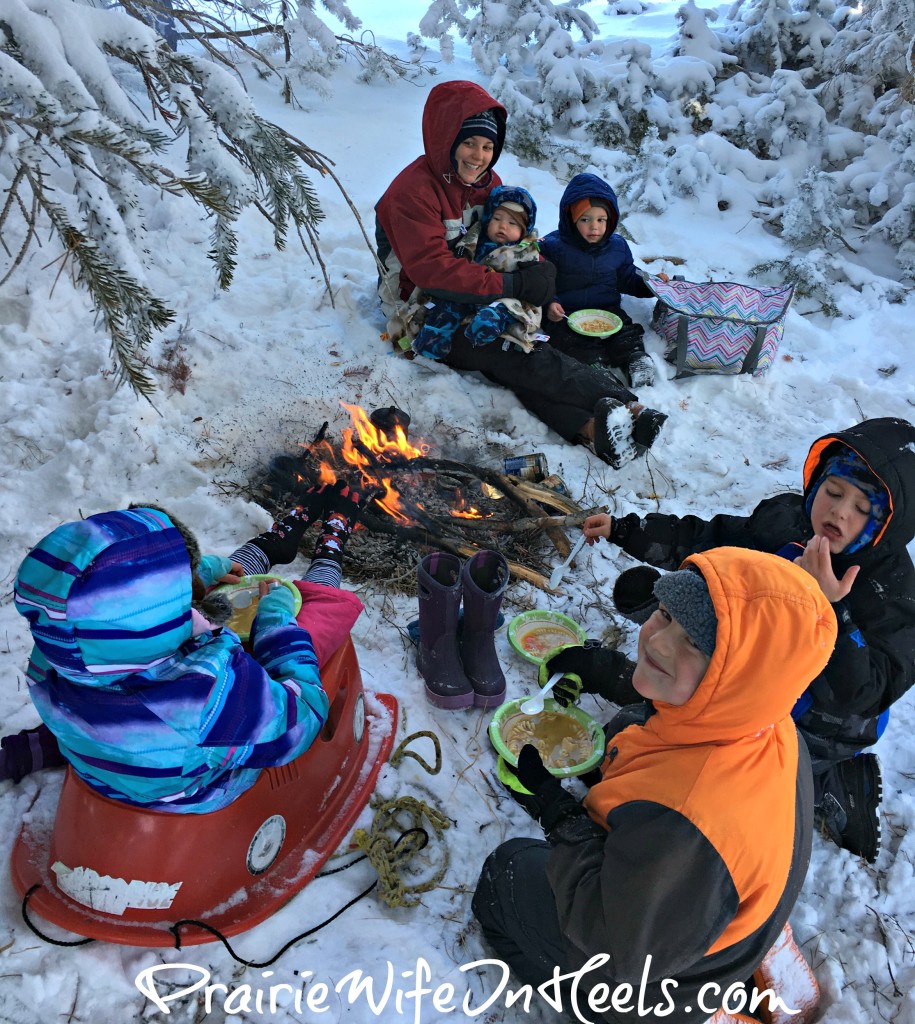 The Cowboy strapped in the tree, we filled our mugs with hot cocoa, and then set off for home!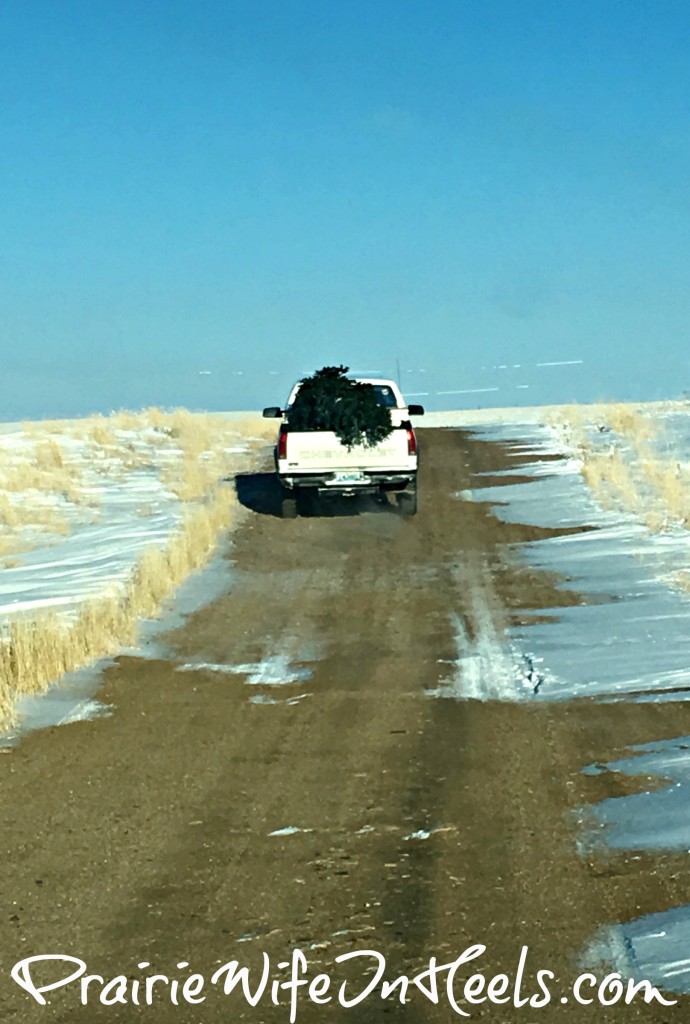 There was some chaos today as we decorated the tree, the Christmas Spirit makes it kind of hard to be patient…but only one ornament was broken and in the end the tree was declared "So beautiful I can't stop looking at it!" By Cowgirl G 🙂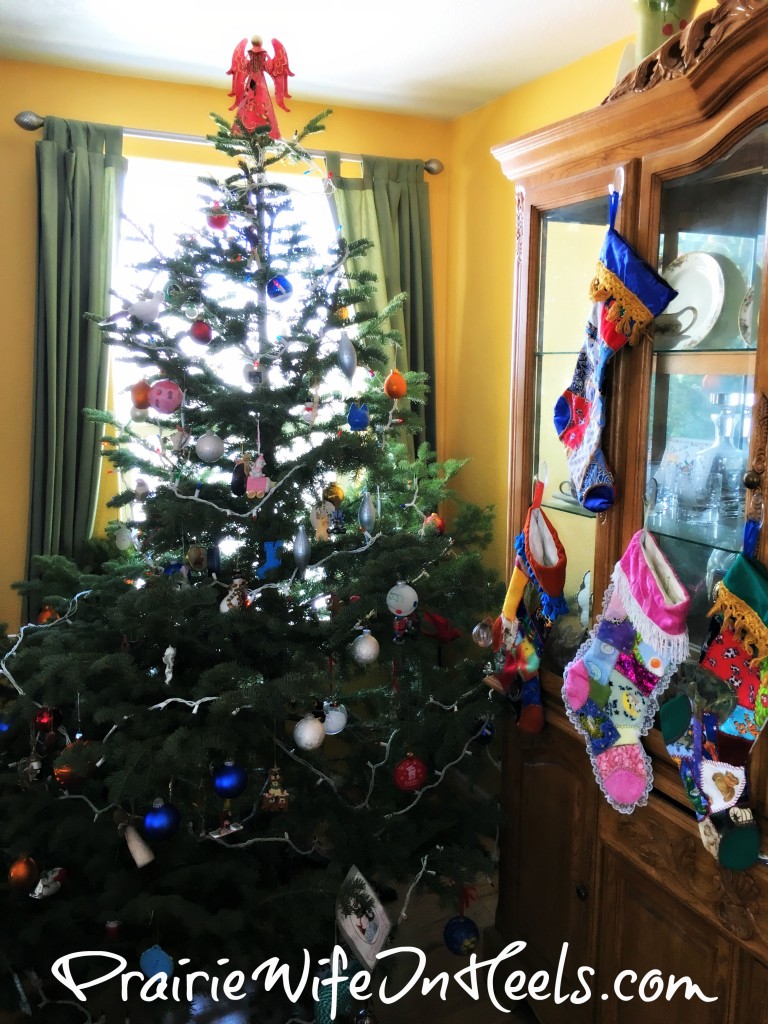 For a little bit of fun stop by our Facebook page and enter our CAPTION THIS contest!
Do you have a Christmas Tree tradition?
Categories: Life As It Happens, Prairie Life
Tags: , Christmas Tree, Cutting down Christas Trees, family time, family traditions, holiday tradition, pictures of Wyoming, Priaire Wife Life, tradition, winter in Wyoming, Wyoming