Forget The Beach, These Summer 2021 Reads Are Fabulous Anywhere
Posted July 9, 2021 by Prairie Wife -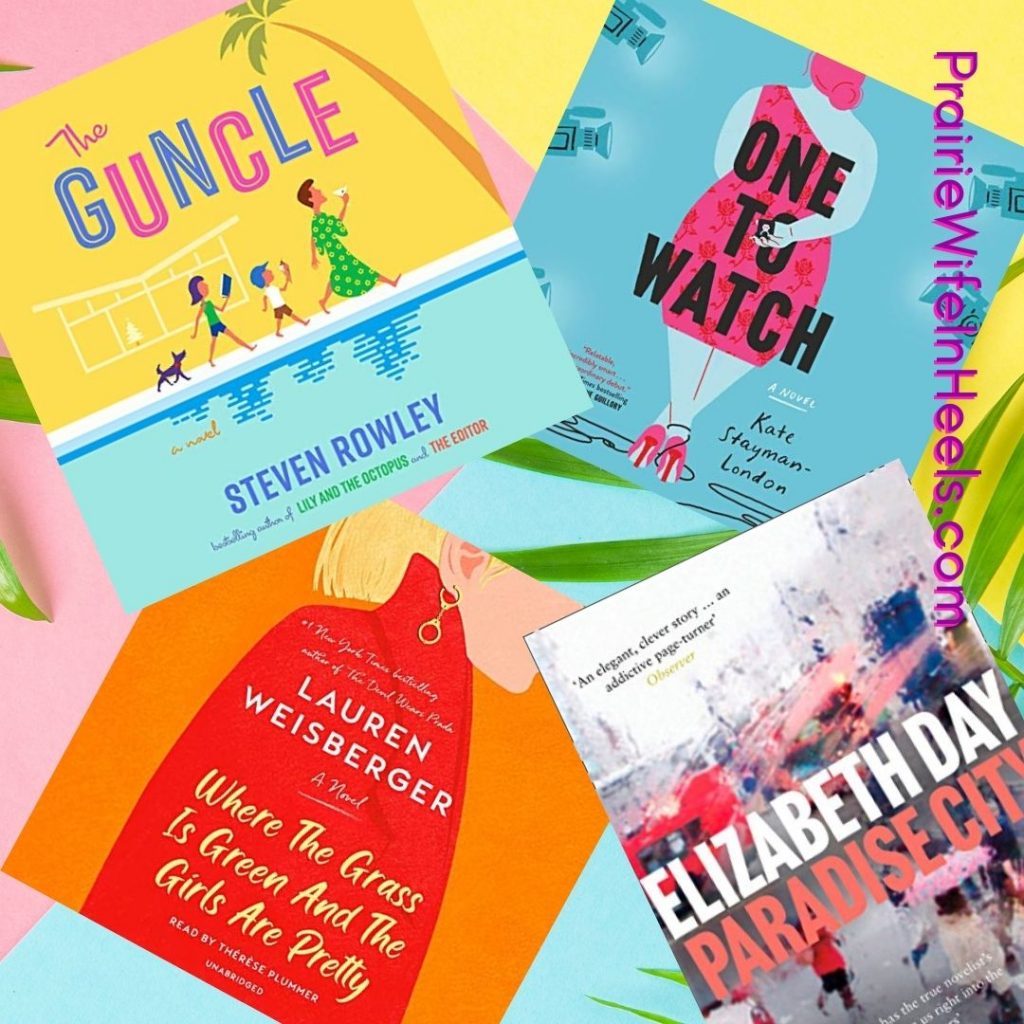 Summer Beach reads are a THING and while I am ALL about them, I promise that these Summer 2021 reads that I'm about to share with you are fabulous ANYWHERE!
Sorry to be so SHOUTY but I can't wait to have you read these.
The books I reviewed in this post are decidedly "beachy" which to me means they are generally light-hearted and fun, but I threw in one by Elizabeth Day that doesn't quite fit that mold because it was SO good!
How about we start with that one?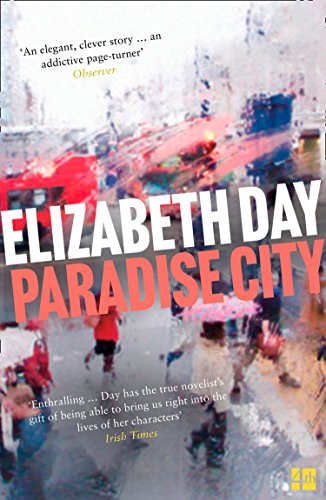 Paradise City by Elizabeth Day
I adore Elizabeth Day's podcast "How to Fail" and her nonfiction book of the same title but, until recently I had never read any of her fiction. I don't know what prompted me to try Paradise City first, but I am so glad I did. This novel is a gritty look at the reality of how the world is all interconnected. The plot rotates around 4 main characters who all live in England. One indecent act from a millionaire results in a down on her luck immigrant having a glimmer of hope again. A journalist must decide what her role in the world is, and a depressed widow unwillingly becomes part of something both heartbreaking and excitingly scandalous. I promise the end of this novel IS satisfying, but the journey there will have you holding your breath and ignoring all of your responsibilities until it's done.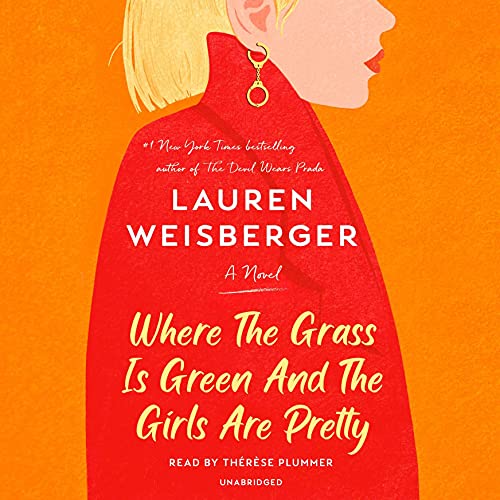 Where the Grass is Green and the Girls Are Pretty by Lauren Weisberger
This is the story of two sisters who couldn't be more opposite, Peyton and Skye. Peyton is a high-powered news anchor with a daughter who's headed to an Ivy League school. She's at the top of her game until suddenly SHE becomes the news story. Skye has a high-level education but has chosen to leave it all behind to be a mother to her adopted daughter in a ritzy suburb. The two sisters pull together to weather the media storm, but both women have a secret shame that they can't reveal to anyone. It's a story about focusing on all the wrong things and how, if you're lucky and work hard enough, you can still find your way back to the life you always dreamed of.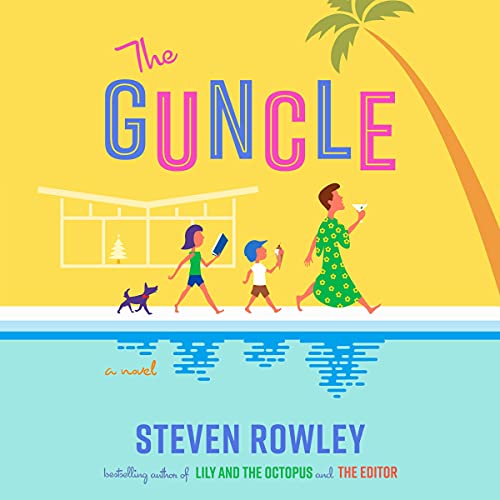 As a mother of five, I don't have a favorite child, but as a blogger, I CAN have a favorite book for Summer 2021… and this is it! I heard about it on Twitter and I admit I totally fell for it because of the fun cover. I then fell deeply in love with the main character "GUP" (Gay Uncle Patrick). I adored him so much that I was left feeling bereft when I finished listening to the book. The Audible version is read by the author and he does a phenomenal job with all the voices! When Patrick, a reclusive ex television star hiding in Palm Springs is suddenly forced to take care of his niece and nephew for a Summer his entire world is turned upside down. Rowley tackles the ups and downs of grief with a rare mixture of honesty and humor and creates an unexpected unique love story. It's about love lost, love that continues after death, and the complicated love of family members. Grab your fun animal floaties, a big pair of sunnies, and a bright caftan, and dive into this book. PS: Can someone of importance find a way to make this into a movie?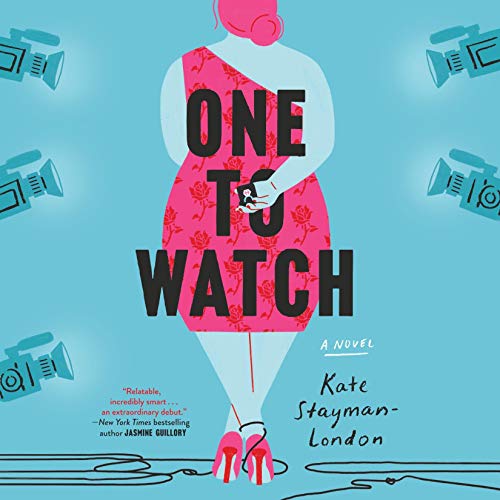 One to Watch by Kate Stayman-London
I knew I wanted to add this book to my wish list as soon as I saw that the main character Bea Schumacher was a blogger. When I began to read and learned that it also has fashion, the drama of a reality TV show, and a dash of romance I was HOOKED. Bea is a popular plus-size blogger who takes a TV dating show to task for never including any "real" women. When the producer approaches her and asks her to not only participate in the next season but to star in it, Bea is suddenly forced to step up to the plate and put her money where her mouth is…literally. If she decides to back out at any point she'll lose everything she's created, and more importantly, she will fail herself and her dream of showing other women like her that they deserve respect and love. This romance novel has all the drama, twists, and turns you'd expect from a book that centers around a "reality" dating show…but Stayman-London also throws in a whole lot of surprises that I didn't see coming.
I still have a month of Summer 2021 reading ahead of me…do you have any recommendations?!
Categories: Book Reviews, Reviews
Tags: , beach reads, Book Reviews, elizabeth day, Fiction, fun reading for summer, kate stayman-london, lauren weisberger, one to watch, paradise city, steven rowley, sumemr reads, the guncle, where the grass is green and the girls are pretty