YOU Ask Texas Two Steppin'
Posted April 28, 2014 by Texas Two Steppin' - 3 comments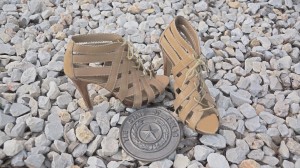 Guess what? Our May 2 Prairie Wife of the Week will be…ME! Yes, I know I was the very first PWW, but that was a long time ago and before I realized that I was going to be a frequent contributor and write about fashion and other fabulous things.
So, what do you want to know? Maybe a parenting question about stepkids or the joys of being a grandparent and empty nester. Maybe a more personal question about careers, hobbies, my journey to Texas or something you wondered about as you read a past blog post. Fashion or beauty questions are my favorite, but I'm open to anything you want to know.
Please put your questions in the comment section of this post, on our Facebook page, Twitter account, or e-mail prairiewifeinheels@hotmail.com and Prairie Wife will be sure to pass it along. Make sure you use whatever name you want to us to use when we write the blog, because we will be listing you as the author of the question. Y'all be nice and please submit your questions by Wednesday so I have time to answer them when I get home from the office!
Categories: Life As It Happens
Tags: , Prairie Wife, Texas Two Steppin'