Are You a Martyr Mom?
Posted February 2, 2018 by Prairie Wife -
Below is an excerpt from a blog post written by a friend of mine, and boy did it strike a chord with me…I'll have a few of my thoughts for you at the end.
Take a moment to read this and then head over to Caritas Fitness to read the entire post. Don't forget to show her some love by following her Facebook page and spreading the word!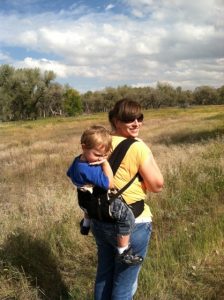 Let me tell you just a tiny bit of my story.
As a mom of 5 boys, I haven't always paid attention to my health. In fact, I downright ignored myself for many years, putting the health of my children and family first.  My back would ache while I washed dishes, my legs would cry as I paced the floor with cranky babies at night, my mind was extremely depressed. I had nothing left to give after a day spent serving in my house. And I had nothing left for myself. Deep depression sank in over the first 10 years of my marriage. I let myself go completely and didn't care one bit about doing anything that I enjoyed.  I had decided that my life was being given up for my family. I chose to be a martyr mom.
Have you heard of this woman? The martyr mom? Are you a martyr mom? (credit for this concept goes to Danielle Bean).
This woman is dangerous as she gives and gives and gives, but is always so grumpy about it.  She never stops to refuel herself in prayer, nutrition, sleep, or exercise. She will drag you down to the depths of melancholy and you won't even see it. To serve is wonderful, but to pour out of yourself from an empty cup or from a cup full of stress will not bless your family, mama. Your family will imitate you. They will see your gloom and grump as you slave away over homemade bread without a smile. They will not hear or see your joy because it has faded away.
So how do we end this deadly cycle? 
Just click this link to read the rest of Brooke's post and learn how you can put an end to martyr mom syndrome!
Prairie Wife here again, did this strike a chord with you too?
I've found myself feeling this way many times. I know that martyr mom syndrome is some of the reason I've struggled with feeling like I'm never enough. As I've worked with GuruJoe over the last few months I've learned that taking time to run, snowshoe or ski is not only enjoyable, it's necessary! While I admit that I still struggle with mom guilt about the time away from my kids, I can see how taking this time to make myself happy, allows  me to be a better woman, wife, and mother.
Are you guilty of being a martyr mom?
Categories: Health and Wellness, Parenting, This and That
Tags: , Caritas Fitness, guest post, health, martyr mom, mental health, mom life, support, wellness