An Up Close Look: Yon-ka Facial
Posted May 7, 2019 by Prairie Wife - 2 comments
Mother's Day is almost upon us, and one of my favorite gifts (hint hint someone please share this with The Cowboy) is a gift card to my fav local spa. It's the gift of self-care and guilt-free pampering and my zen lasts for weeks afterward.
With all the facial and massage treatments available it can be overwhelming to pick the one that's best for you.
This is where the Yon-ka Facial comes in.
OK, now back to the details.
A Yon-Ka facial is an exceptional, aromatic and bespoke treatment. Thanks to a deep cleansing in 5 phases, specific techniques, and a long relaxing massage, you will be swept away into the land of relaxation and pampering. The Yon-Ka facial is a tailor-made treatment that caters to the specific needs of your skin and has immediate and visible results for all ages and skin conditions. A Yon-Ka facial is an invitation to escape and offers a unique moment of relaxation, well-being, and harmony.
Sounds amazing right?
If you aren't the type to indulge in an hour massage (like the one that's part of the package) Paola is happy to do a short massage followed by a thyme hand scrub and paraffin wax hand dip.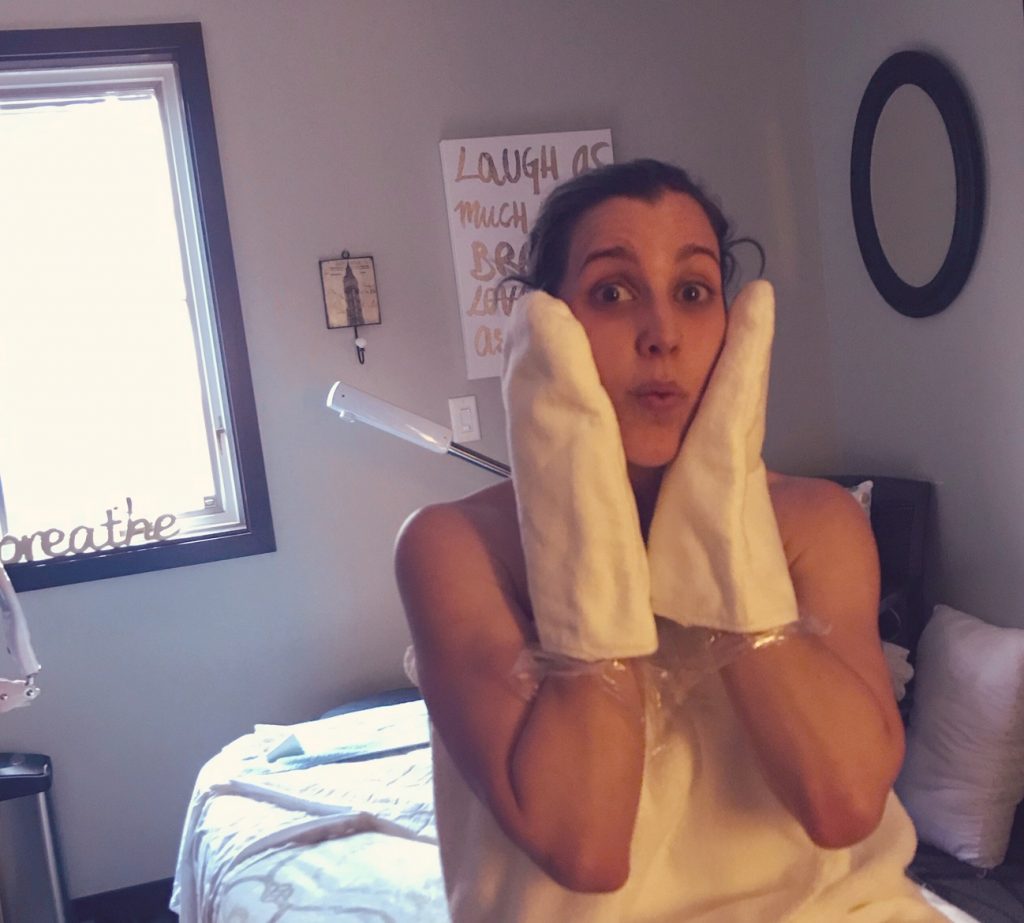 I've never done of these hand dips before, and I just might be hooked. It didn't burn at all (like I was afraid of) and when she peeled off the wax at the end of our session my hands were incredibly soft!
During the actual facial I was in a bliss filled facial coma so I had to text Paola to get all the details.
She began with a hot towel cleanse (it feels so luxurious and calming) and then used a steamer to spray my face with the most delicious smelling combination of essential oils ever. I asked her what she used so I could put it in my diffuser at home, that's how much I loved it! According to her, it was a combination of Lavender, Geranium, Rosemary, Cypress and Thyme oils.
Then she used Yon-Ka products to exfoliate my skin. You can see by the pic below that it 120% works!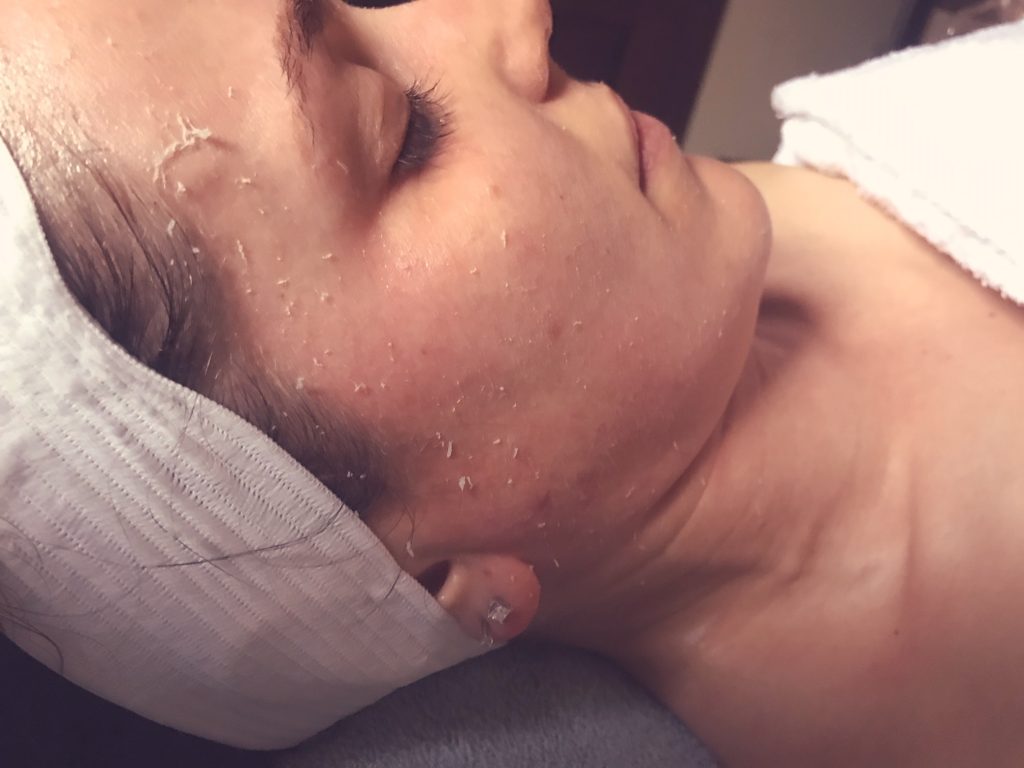 The next step was another steam session, this time it was Hydralia oil to help aid in the extractions.
As I mentioned above, these Yon-Ka facials are tailored to your specific skin needs. I struggle with acne and even though my skin is better now than it has been in years I still have a few trouble spots that needed attention! Cue an extraction session where Paola shone a bright light on my face and used a magnifier to deal with the trouble spots and put a stop to a few areas that she could see would cause trouble if she left them alone.
She followed this up with a Masque (once again she picked one specific to my skin's needs) and a massage while she let all the goodness soak into my skin.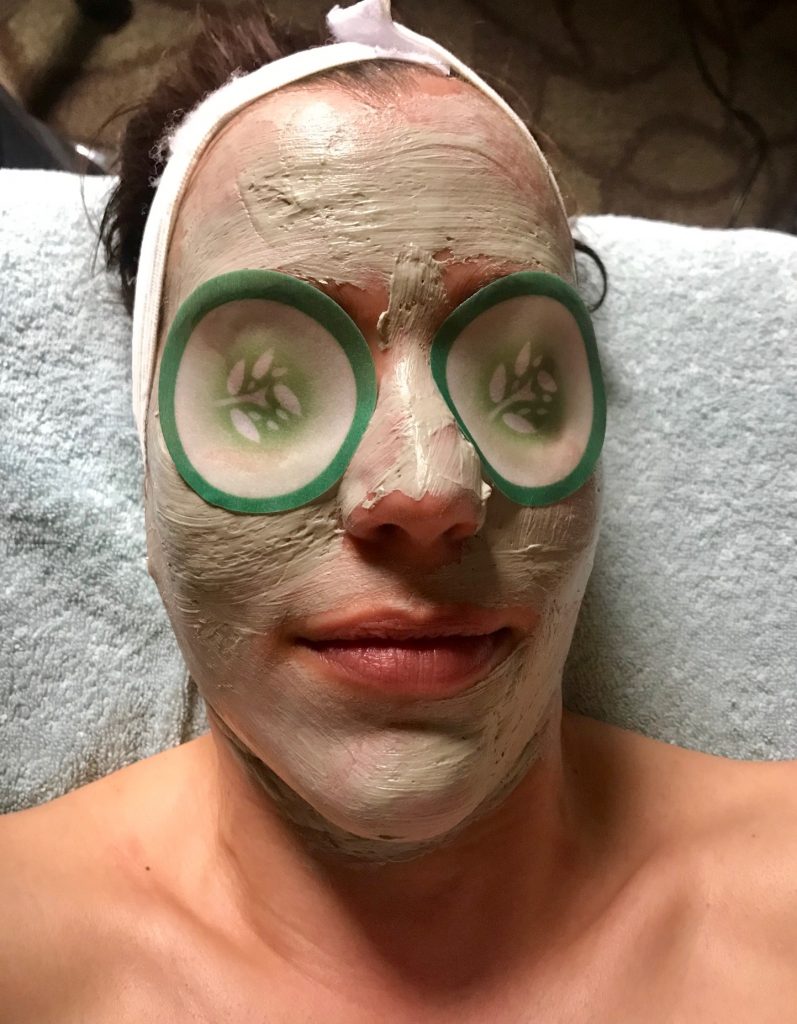 A hot towel was used to soften the masque and remove it and she ended our session with a Yon-Ka lotion spray, moisturizer, sunscreen, and lip gloss!
This was by far the most thorough and luxurious facial I have ever had in my life.
I felt like Paola took the time to address every single skincare concern I had yet it was a pleasant and calming experience. I'm not kidding when I say I now have the aforementioned essential oil blend in my diffuser at home!
I left Stirling Skin Care Clinic feeling relaxed, renewed, and even with the extractions totally confident posting a makeup-free unfiltered selfie on Instagram!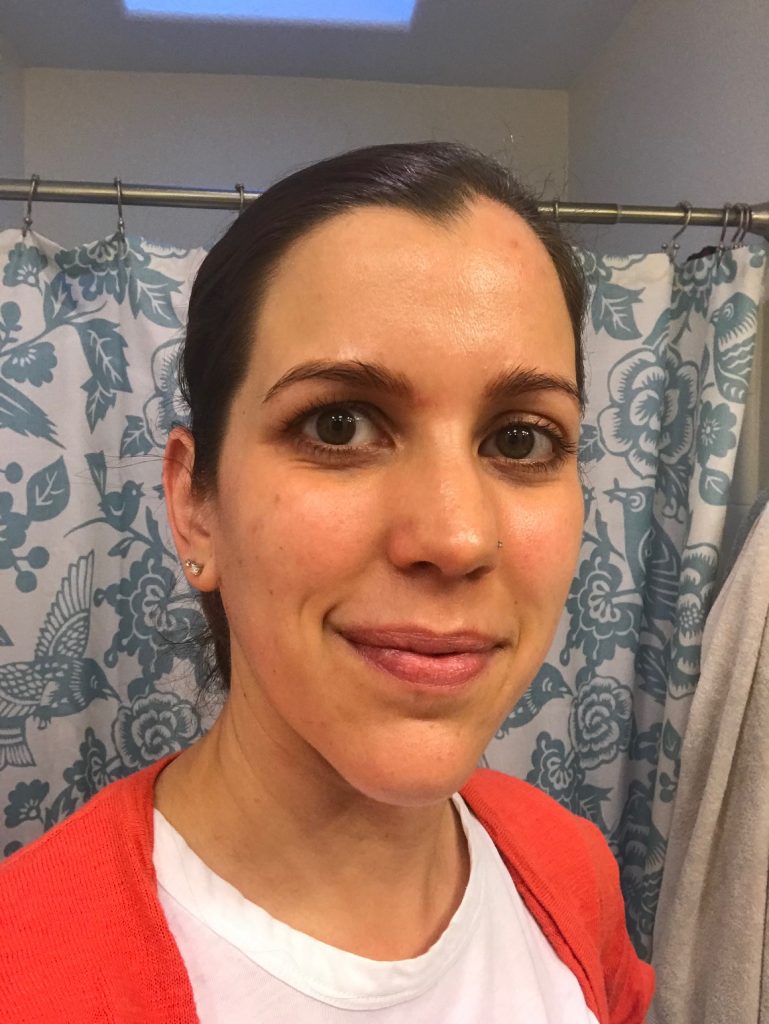 Husbands, you still have plenty of time to head to Stirling Skin Care Clinic before Mother's Day (which is this Sunday BTW) and get that lovely lady in your life a gift card for this treatment package!
Ladies, if you're looking for a way to treat yourself that will leave you feeling blissful for days, and give you glowing radiant skin…this is the treatment you need to try!
Categories: Beauty, Prairie Wife Style
Tags: , Beauty, extraction facial, facial, Mother's Day, skin care, steam, stirling skin care clinic, yon-ka facial