An Up Close Look: Chemical Peels
Posted April 2, 2019 by Prairie Wife - 2 comments
I canceled my chemical peel appointment twice.
Sure, some of it had to do with my crazy schedule, but really I was scared.
Yup, scared to get a chemical peel.
I trust the ladies at Stirling Skin Care Clinic impeccably, but when I heard "chemical peel" I imagined burning, on fire, blistering peeling skin.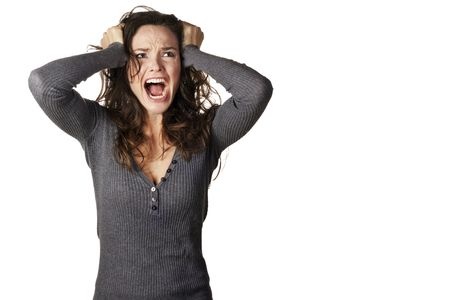 When I finally came in for my treatment, I asked a billion questions (watch the video below to hear them all lol) and they assured me that it stings rather than burns.
The PCA peels used at Stirling Skin Care Clinic can vary in strength (they will choose what level is best based on your personal needs) and the acids used in their products come from fruits.
That made me feel WAY better.
Rachael told me my skin would peel a bit, but only in the areas where the skin was damaged and needed to regenerate.
With most clients, the peeling begins 48 hours after the initial treatment and then your skin should be better than ever 5 days to a week later.
You can watch this Live Facebook video to see how the entire process works.
You can see that it REALLY was no big deal! 
Part of the cost of the chemical peel ($80) is a week's worth of aftercare products. It includes facewash, sunscreen, and several serums and lotions. Follow the directions and you'll notice that your healing process is exactly what they said it would be!
I took pictures over the course of the next days and created this collage.
The bottom left is 15 minutes later (no makeup) and the bottom right is after a week (with light makeup but no filter) the top three pictures are from those days of healing. You can especially see the peeling in the one on the far right. Around my lips and eyes were the only places where I had really noticeable peeling.
In the end, I was left with exquisitely smooth skin, an overall more even skin tone and a glow that was definitely not there before!
Is it worth it?
100%
If you watched the video, you heard Rachael recommended that clients like me who struggle with acne, dry skin and wrinkles alternate between this treatment and Dermaplaning.
I can't argue with her advice.
Those of you that know me have probably noticed that my skin is looking better than it has in YEARS! I can use less foundation and even feel comfortable and confident going out into the world makeup free.
Categories: Beauty, Prairie Wife Style, Product Reviews
Tags: , acne, aging, chemical peel, facials, skin care, skin treatments, stirling skin care clinic, troubled skin, wrinkles