Does Anyone Know Who Sharon Is?
Posted November 20, 2018 by Prairie Wife - 5 comments
So I did this thing…
Something that I thought would be great and amazing and wonderful.
And, it HAS been good…but today I realized that I may have learned the hard way what NOT to do.
Let's go back in time for a minute.
A few weeks ago I read the book The Gifts of Imperfection by Brene Brown. Out of the hundreds of wisdom nuggets, I read something that said you needed to make her lessons a whole family affair.
It was an ah-hah moment for me. 
Regular readers know that I recently went back to work. Not as a teacher (which is what I have a degree in) but as an On-Air Personality (that sounds cool right) for My Country 95.5 and I also have a 30-minute talk show on AM1030 every Monday. It's been amazing and fun and totally scary and wonderful. They 100% allow me to put my kids and family first.
Yet as I read Brene's book I realized that perhaps the reason I feel so off balance is that I have changed absolutely nothing about my life now that I'm working.
I still take care of the five Cowkids (and all the homework, sports, general nurturing and doctor visits), housework, laundry, cooking, workout and hang out with friends…all I did was ADD A PART TIME JOB on top of all of that.
Huh, no wonder I'm frazzled!
I took her advice and we had a few family meetings.
First, we sat down as a family talked a bit about how our schedule is going to look and how we all need to work as a team to get the work done so we can have more time to play. And I made it clear I was going to work hard to truly PLAY more, and make sure we did more fun things together as a family.
Then The Cowboy and I sat down and I told him that I was finally going to break down and go digital with my calendar.
Before this, I had one big family calendar on the wall and two spiral notebook calendars. The family calendar has all the kids' stuff and my appointments. One spiral notebook calendar was for the blog (phone calls, post ideas, interview notes etc.) and the other was for the radio.
I would jot down appointments on receipts, scraps of paper, or text myself and then write it down where it belonged when I got home…as you can imagine some stuff got lost in the shuffle.
I decided that going digital was the best way to stay sane and allow The Cowboy and I to communicate better with how he could help me.
I created three separate calendars on my phone (color coded) and then I set the family one to share with The Cowboy.
It's been almost three weeks and it has already paid off.
The reminders are set to notify me one day before each event and 30 minutes before, and I am proud to say I have been ON TIME to everything!
The Cowboy and I have sat down on Sunday nights and looked through the week organizing the ins and outs of getting everyone where they need to be. I've had to make more than 3 appointments for various reasons in the last few days and I don't have to say "I think I'm free. Let me check my calendar when I get home and let you know" And of course 50% of the time I forget to check or call/text them back…
I am WAY less frazzled and stressed, and did I mention I've been consistently punctual for the first time ever?
Except here's the thing.
In my notebook calendars, I would jot notes and details about interviews and phone call appointments.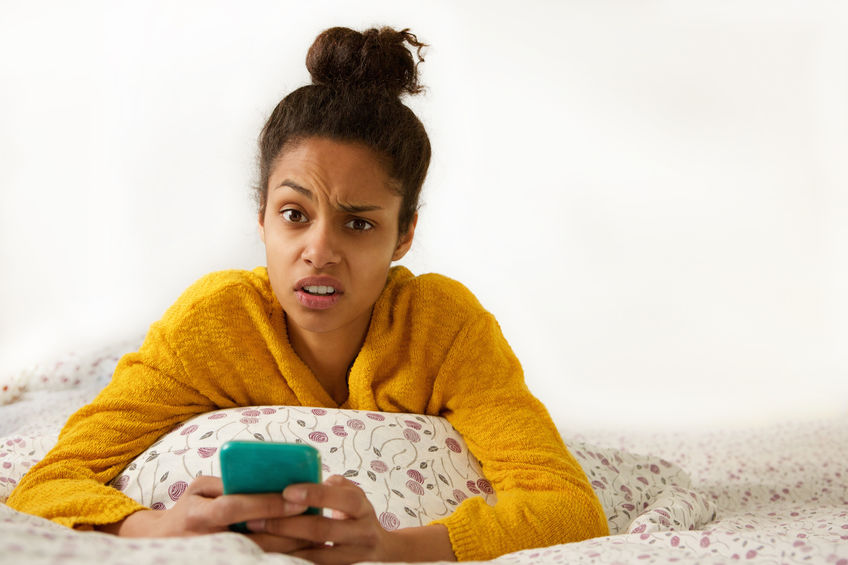 Apparently, I have a phone call with Sharon at 4:00 tomorrow.
I have no idea who she is or what the call is about.
All I know is that because the event is purple it's for the blog.
I have searched all my emails, PM's and texts and I have no idea what this is about. I have a vague sense of being super excited about this and thinking "I should add notes to this event…no I won't waste time…I won't forget!"
I fear that
Sharon isn't even the right name and my phone autocorrected it to that from something else
I am supposed to call HER
This is something I planned to come to with notes
It's a Facetime or Zoom call and I will not be able to hide the fear on my face
She will read this and be deeply hurt that I have spaced the finer details of this call
Sharon, if by some miracle you read this please forgive me and take pity on me and email me or comment below what the purpose of the call is…PLEASE!
I'm still 100% happy with taking my calendar digital.
It has helped lower my stress levels and up my ability to look competent by at least 40%
Except for Sharon…poor Sharon I truly am sorry.
From now on I'll be taking advantage of the fact that you CAN indeed add notes to your events.
Oh and another tip, if you leave your phone on silent all the time the helpful alarm dings for an upcoming event aren't as effective as they could be 😉
NOTE: If you know who Sharon is and why we are chatting feel free to let me know. I promise I'll update this tomorrow after 4:00…assuming she is supposed to call me!
UPDATE:
I know who Sharon is, and I was right to be excited…
4:00 rolled around, and there was no call. My stomach sank as it became 4:30 and then 5. I had a feeling it  indeed my responsibility to call her.
Then a bit after 5 I received a private message…and it was from Sharon.
She explained that she was sorry to have missed my call, but had unexpectedly been in an area of no service (a common occurence in Wyoming). I was overjoyed to hear from her AND to learn the reason I had been unable to find our chat was because her name was buried in a group message! We chatted this morning and I told her about this post, thankfully she saw the humour of the situation.
Sharon Chapman is from YourPregnantCore.com and is going to share a bit of her amazing knowledge with us in the form of a few guest posts. Her philosophy of educating women and teaching them to learn to treat their bodies carefully during and after pregnancy is something I applaud. She also plans to talk about how you can care for your body in those tricky pre and post menopausal years too!
I don't know about you, but I definitely learned my lesson. I will FOR SURE be using that option to leave notes along with events from now on.
Categories: Life As It Happens, Prairie Life
Tags: , digital, digital calendar, family, momlife, organization, schedule, Working mom