Quiche Starter Recipe
Posted November 27, 2018 by Prairie Wife - 2 comments
This holiday weekend we had some good friends over for brunch. True to form, I decided to try two new recipes. I don't know why I always do this to myself…trying a brand new recipe when guests are coming over…not a good idea! One of the things I wanted to make was a Quiche. I've only had them at restaurants but it seemed simple enough to make, and luckily it IS!
What's not so simple about it is picking what kind of Quiche to make.
Apparently, there are thousands of varieties. So, I thought I would give you the basics for a Quiche recipe and a list of things to put in it and let you go crazy!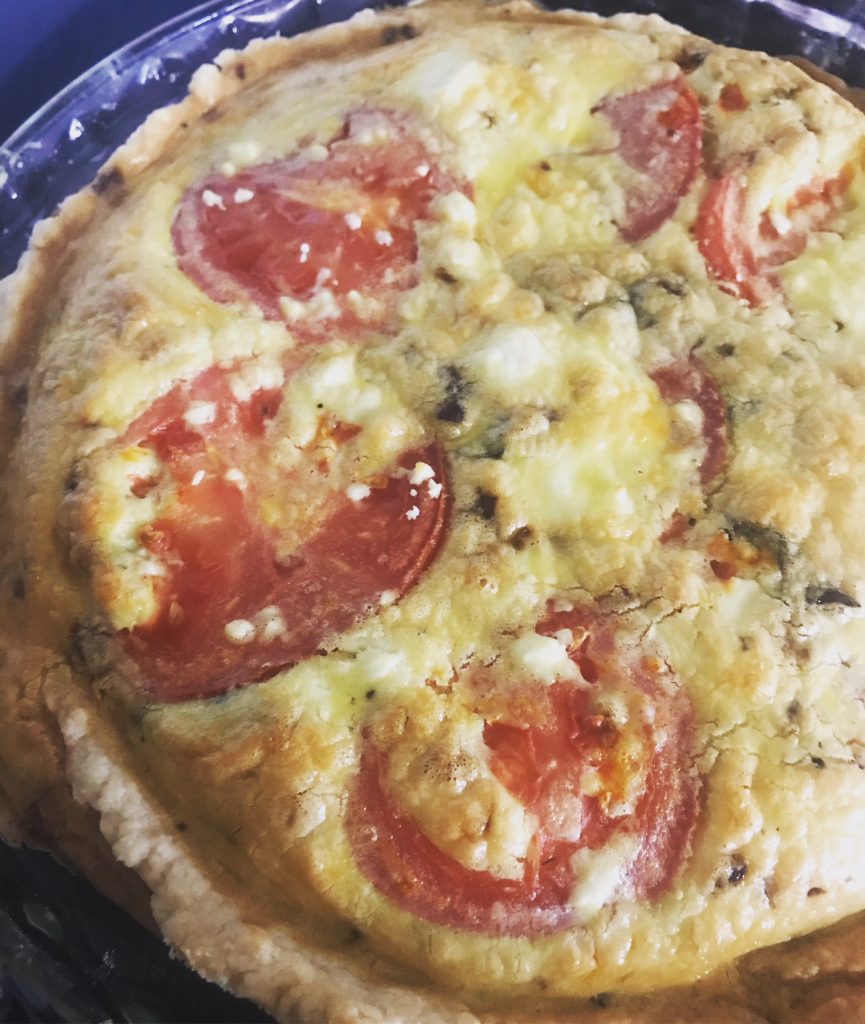 Quiche Starter Recipe
Time (prep and cook): 1 Hour Serves: 8
Ingredients
Premade Pie Crust (or follow this recipe  to make one from scratch)
8 eggs
1/2 cup heavy whipping cream
Salt and Pepper
Add-In Suggestions
Cheese (Feta, Cheddar, Parmesan, Colby Jack, Swiss, Mozerella)
Meat (Bacon, Sausage, Ham)
Vegetables (Spinach, Tomato, Peppers, Broccoli, Onions, Mushroom, Garlic)
Turn your oven on to 475 and roll out pie crust. Place into the pie tin and poke bottom with a fork. Bake for 10 minutes or until pie crust is golden.
Turn oven down to 350 when you remove the pie crust.
While crust is baking saute vegetables in olive oil and/or cook meat.
Combine eggs and milk in bowl and whisk. Add salt and pepper to taste.
Add cooked vegetables and/or meat to the egg mixture.
When the pie crust is baked, pour the egg mixture into it and place in the oven.
Bake Quiche for 35-45 minutes or until a toothpick poked in the middle comes out clean and the top is golden brown.
Serve hot or cold and store leftovers in the refrigerator.
Leftover quiche is amazing for lunch the next day!
What kind of Quiche do you like to make? The Tomato, Onion and Feta Quiche I made this weekend was divine!
Categories: Recipes, This and That
Tags: , breakfast, brunch, quiche, recipe, vegetarian