About This Weekend
Posted September 24, 2019 by Prairie Wife -
This last weekend was the stuff of dreams…
Today is the first day in five days that I have been able to wear flats.
Technically I need to change into heels for a photo shoot and interview tonight, but for the majority of the day, I've been in tennis shoes.
Note: An interview that I was 45 minutes late to because I had it in my calendar at the wrong time. And yes I had been patting myself on the back for being early.
Things have been quiet on the blog for the last two weeks because I have been running around taking our message of "Grit and Grace" on the road.
Can I say "on the road" when all the speaking engagements have been local?
Poise, Purpose, Passion was last weekend and was a huge success. I left the event inspired to ignite the world with my fire.
Then it was half marathon time, which thankfully I survived. It was 13.2 miles with a 1,700 foot elevation gain. I'm thrilled to announce I received third place in my age group (let's ignore that maybe there were only 4 in that group).
I then had a few days of regular radio chaos along with some time making memories with our beloved Mary Poppins who was in Wyoming for a brief visit (yes the kids were ecstatic to see her again).
Friday was Professional Development Day at the Wyoming Women's Expo. I loved being able to sit and listen to so many amazing Wyoming women share their stories. They talked about their successes and setbacks, they laughed and they got serious about family and work balance.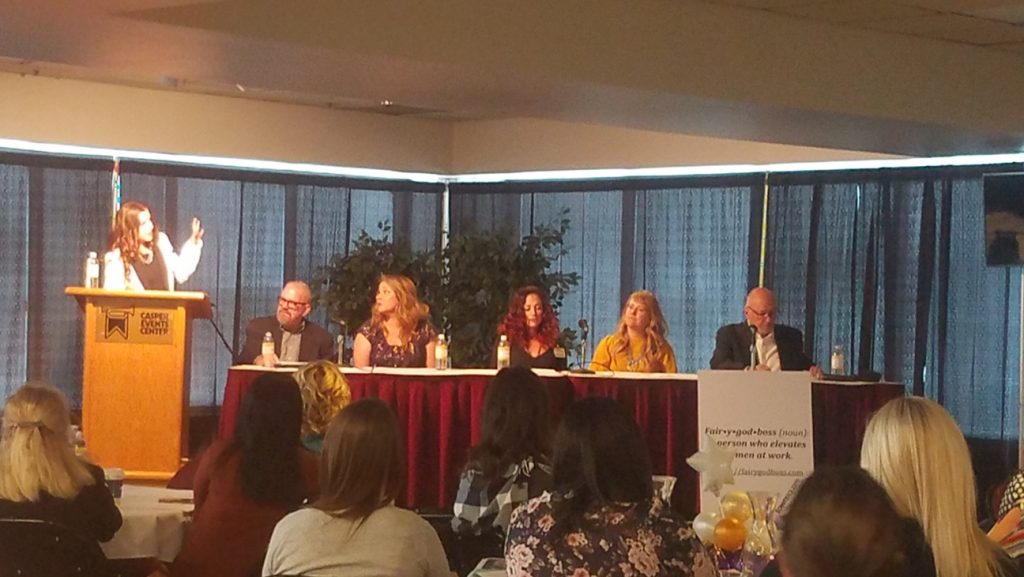 The panel I moderated was on physical, emotional and mental wellness. We met for several months to plan what we were going to say and based on the reaction from the attendees, we were able to offer some tips and tricks they found useful.
While there I had the chance to meet Inda Eaton. She was at the event to not only perform but to talk about storytelling.
I was captivated with how Inda talked about herself and her family, her wanderings and her career, her heart and her music.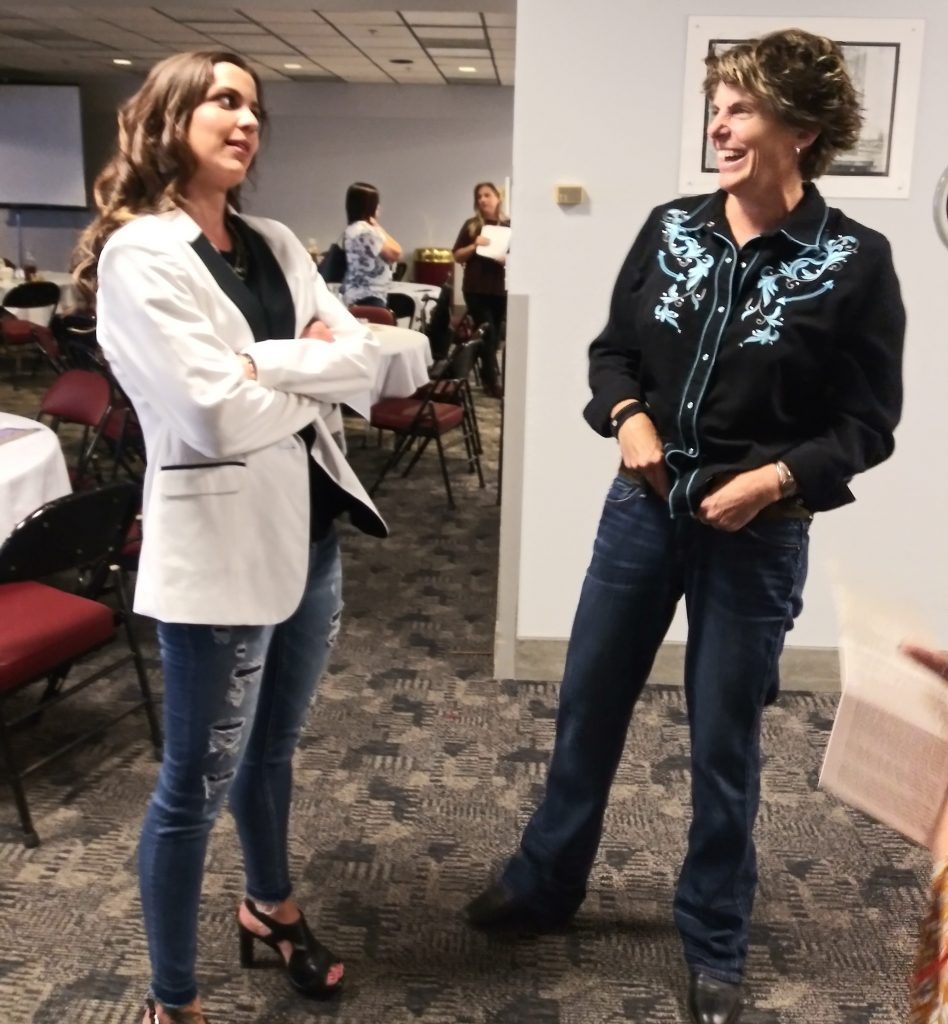 Luckily I was able to corner her chat with her after the event. I like to think we bonded, and in true Prairie Wife fashion, I told her we needed to hang out…and invited her posse to visit next time they were in town.
The next day was another full day of the Wyoming Women's Expo. Running around chatting with the many vendors and attendees (and spending money too) and helping promote all that was going on the best I could.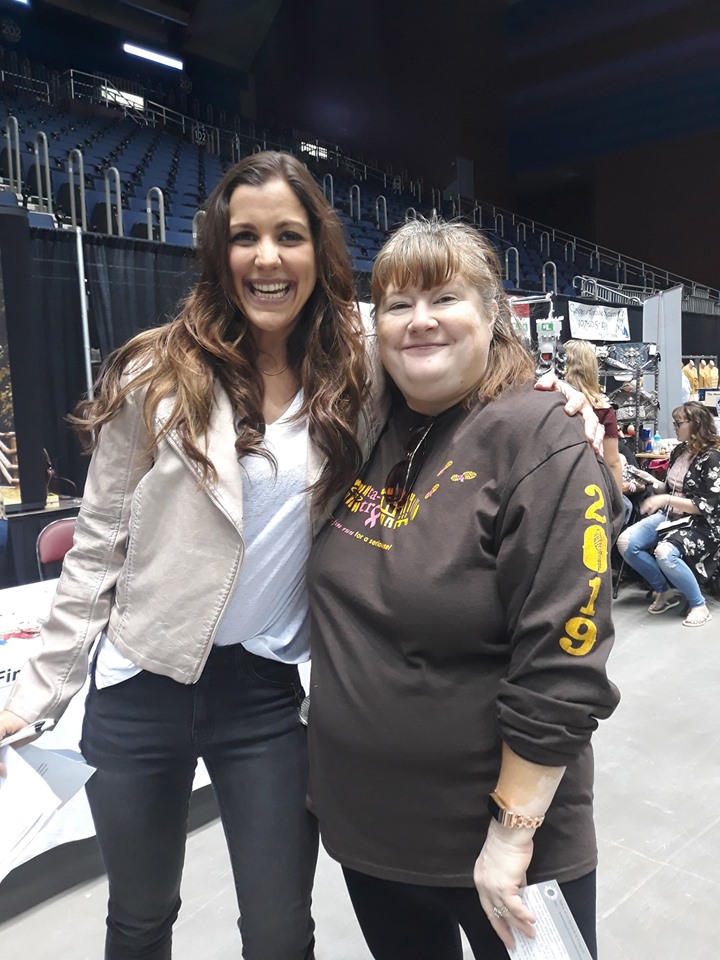 Imagine my surprise when Inda showed up. She asked if I really meant my invitation out to our house and asked what my schedule for the rest of the weekend looked like. I told her that I had two hours available and we made plans.
After the expo, I picked her up from her gig, and in a caravan, we went out to my place.
The Cowboy and Cowkids didn't bat an eye. It wasn't the first time a group of Easterners that had invaded the place and gotten teary-eyed over a horse ride.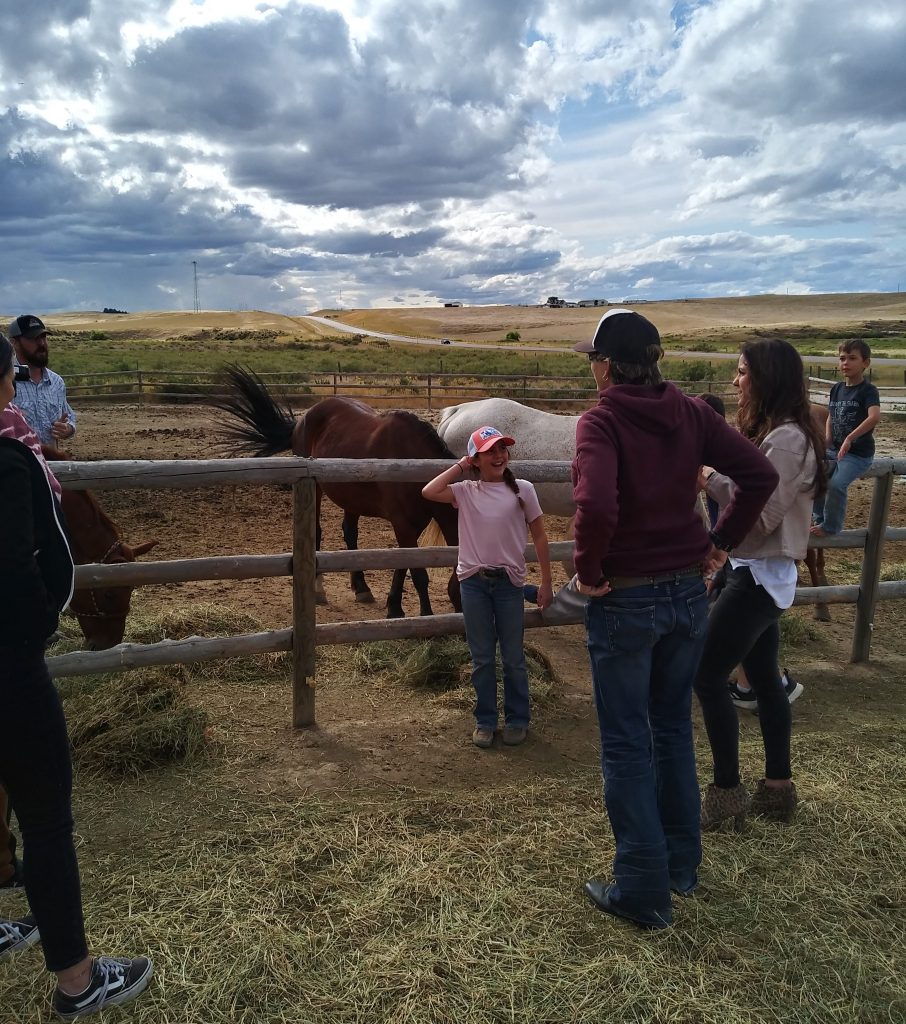 We were happy to welcome them into our home, and share our way of life with them, even for just a brief time. Connections were made, and we all learned from each other as we laughed and walked through the dry grass and down the dusty dirt road.
They left with hugs and a promise of a longer visit (one that includes BBQ and music) and The Cowboy and I just smiled.
We love Wyoming and all that it is, and every visit like this just reminds us how truly blessed we are to be raising our family here.
That night I attended a concert with my college BFF's and honored the memory of a loved one.
Sunday and Monday were the two days that I had been mentally ticking off the calendar all year.
It was my first time ever as the Keynote speaker at an event, I was nervous and excited and terrified and thrilled all wrapped into one big ball as I turned on the mic, grabbed my 10-page long speech and started to talk.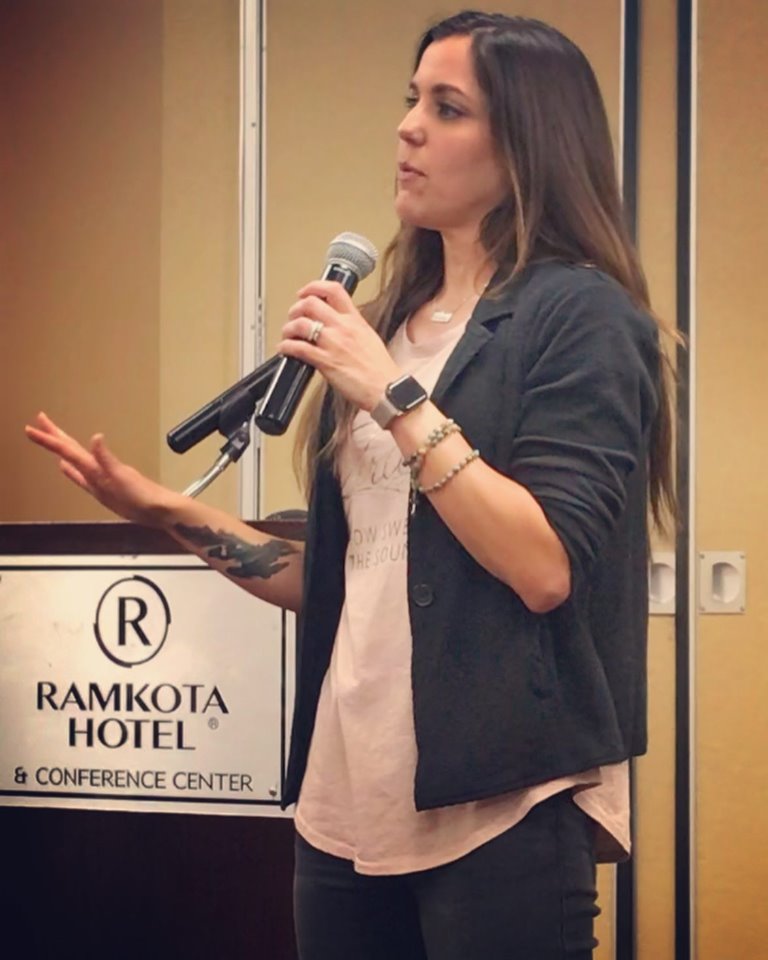 The topic was "Finding Time For God In Your Busy Life".
First, there was an hour talk and then after lunch, I had three interactive sessions planned to really help the women of the Wyoming Conference of Catholic Women.
It was truly an honor to be a part of this event. I was surrounded by women (and a few men) of wisdom and faith.
To hear from them that my talk touched them, offered new insight, or at the very least entertained them was humbling and brought joy to my heart that is hard to describe.
This last weekend, and the weekend before…it was the stuff of dreams!
And now today…a day of rest…comparativly.
As I sat here and thought about what I wanted to write about these last two weeks all I could do was smile.
God is good.
Who would have thought that starting this blog (it will be 6 years ago next month) would lead me to where I am today?
A thriving blog and vibrant Prairie Wife community on social media, a radio show, and now the opportunity to continue to spread my message of grit and grace through speaking events.
Isn't it amazing what can happen when you set aside the fear, trust in Him, and say yes?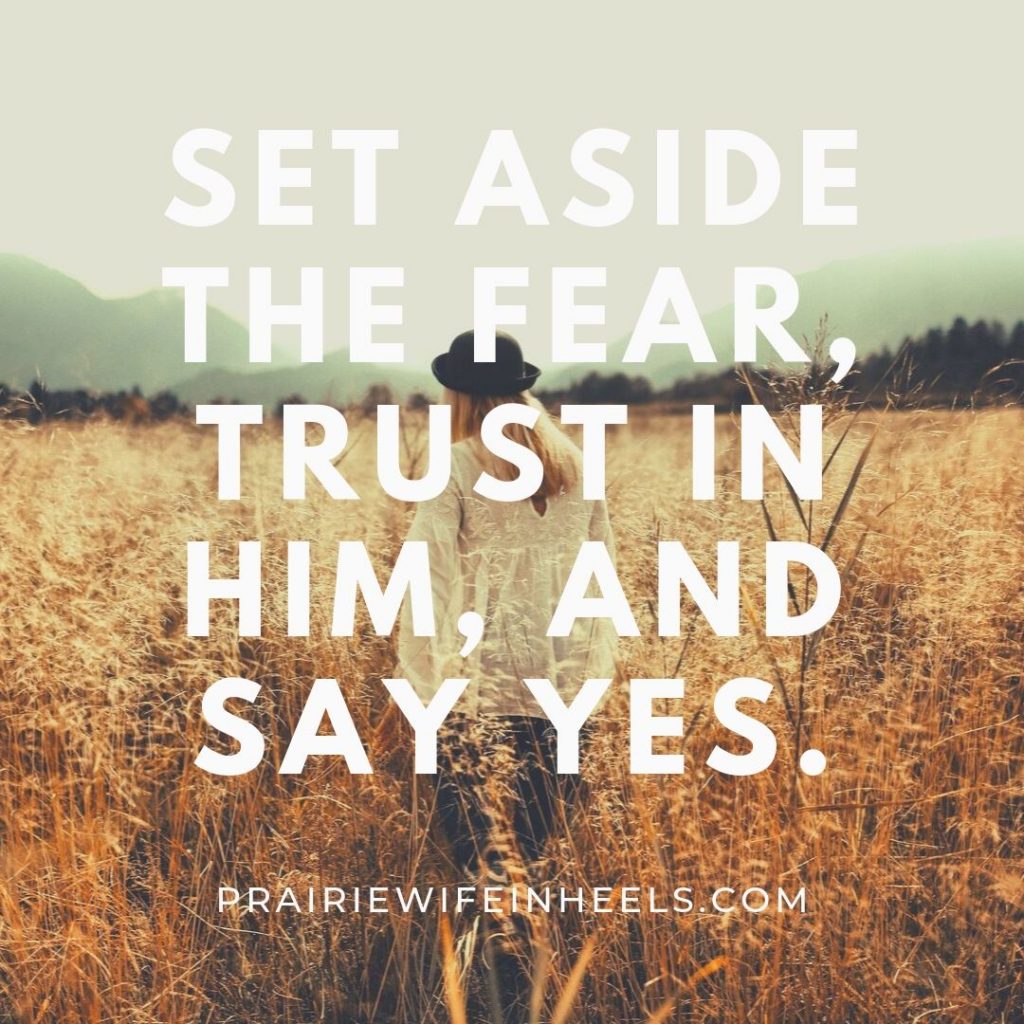 Categories: Life As It Happens, Prairie Life
Tags: , catholic women, emcee, panel moderator, Prairie Wife, speaker, wyoming women, wyoming womens expo