4 Ways to Spend Time With Your Family During the School Year
Posted September 28, 2018 by Guest Poster -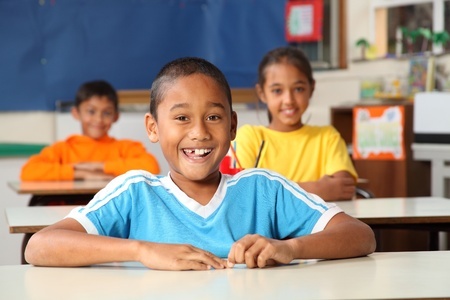 The school year is back in full swing, and that means life is crazier than ever!
When it comes to making lunches, getting everyone ready for school, and getting the kids off the bus, life can be a little crazy. When there's so much going on, it can be tough to remember to spend quality time as a family. How are you supposed to fit that into your schedule? It's important to make it a priority to bond with your kids, so here are some ideas for family time during this school year.
Have dinner together every night
Everyone has to eat right? While cooking after a long day can be exhausting (and can keep you away from your kids), having dinner together as a family will ensure that there's one part of everyone's day where you'll all be together. No matter what you have going on, make sure everyone sits down together at the dinner table. And if cooking for your family every night isn't something that sounds doable, try this busy mom food prep so that you have meals ready to go! Dinner time is a great opportunity to ask about your kids' days and to catch them up on yours.
Make time for homework
The kids are going to have to do homework when they get out of school, so why not make it something you can do with them? The way of learning might have changed since you were in school, so here's how to help your kids with their homework so you don't confuse them (or yourself). Your kids will appreciate the extra support when trying to figure out their math problems or study for history. Make it a fun experience by quizzing them on their information and introducing dialogue into the homework process.
Relax at night
Everyone is bound to have had a long day (you and your spouse at work, your kids at school). Relax before the kids' bedtimes and have a family movie night. You can watch family-friendly Christian movies from PureFlix.com that everyone will enjoy. Wrap up in some blankets on those chilly fall nights and enjoy some time together. Make this a once-a-week occurrence, and trade off which family member picks the movie each week. Your weekly movie night will be something everyone looks forward to.
Go for a walk
Keeping your kids moving while they're at home is a great way to ensure that they stay healthy. After dinner every night (as long as the weather is nice), make it a habit to go out for a walk around the neighborhood. The kids can ride their bikes or scooters alongside you if they want, and you can end the walk at a local park or playground! Exercise is beneficial for everyone, and your kids will get out their energy so they can have a good night's sleep.
No matter how you do it, remember it's important to spend time together as a family this school year during everyone's busy schedules.
What are some of your favorite ways to bond with your kids? Comment down below and share your thoughts!
Categories: Life As It Happens, Parenting
Tags: , christian movies, family time, parenting, school nights, school year