Wyoming Women Are Getting Things Done And It's Inspiring
Posted September 17, 2021 by Prairie Wife - 4 comments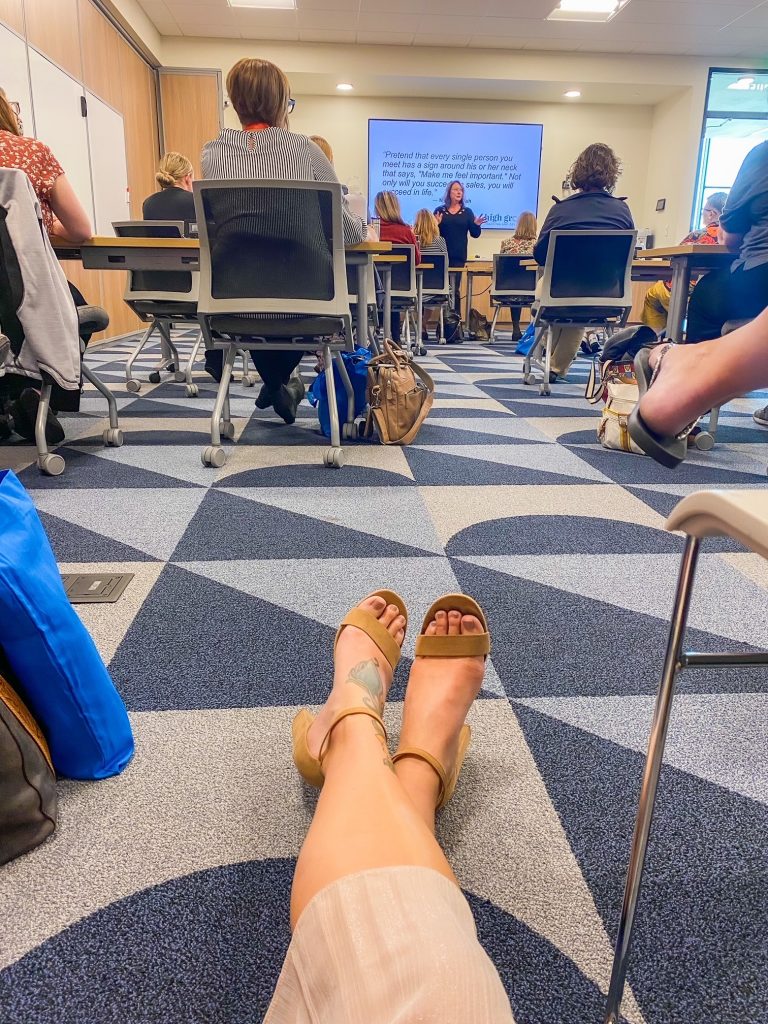 Wyoming women are getting things done, and it's absolutely inspiring.
On Tuesday and Wednesday, I attended an event called Connect2Women in Cheyenne, Wyoming.
You can find some more intricate details here, but the main purpose of the event was exactly what you would think based on the name…
"Connect2Women was created to build community by developing Wyoming women's skills, confidence, and expanding their network."
As I drove the 2.5 hours back home after 2 days of amazing keynote speakers, inspiring and engaging small group sessions, and a whole lot of connecting with women from across the state of Wyoming, I began to think about what I wanted to share with you.
When I thought about my overall impression of the women I met and the experiences as a whole I kept on thinking about the good that was being done in our state by all these brilliant Wyoming women.
I listened to Kathryn Boswell talk about making the outdoors accessible to Wyoming women in a way that was both educational and exhilarating. Her "Becoming an Outdoor Woman" program has given Wyoming women confidence, taught them how to enjoy the beauty of Wyoming in new ways, and helped them to put food on their table.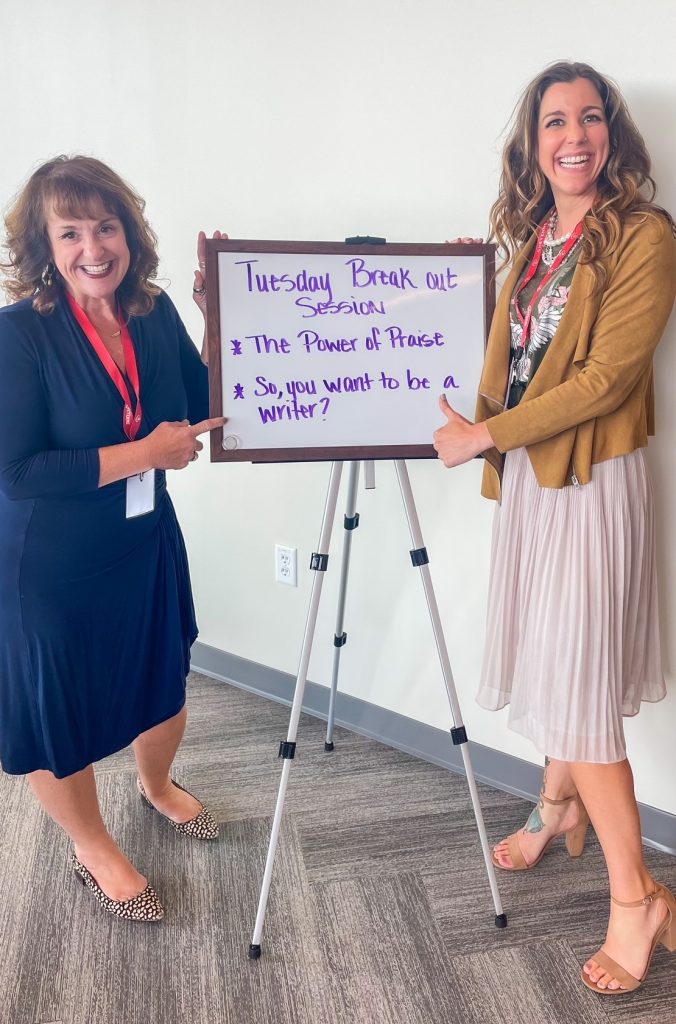 I learned how Wyoming author Mary Billtner wrote 6 novels on her phone (using the notes app) over the course of 18 months while she battled Breast Cancer. "There are no excuses," she said. She's living proof that if you want it, you can find a way to make it happen. As we sat in front of a room of women, she and I laughed and cried as we shared our stories of why we write, and how it has created a better world for us…and hopefully our readers.
Kate Debow Hayes shared with us the power of praise, and I was inspired as I listened to her talk about how upping our authentic praise game can create a better environment for everyone at both work and home. We spent time learning how to cultivate relationships, and were reminded yet again that what you focus on is what comes into your life.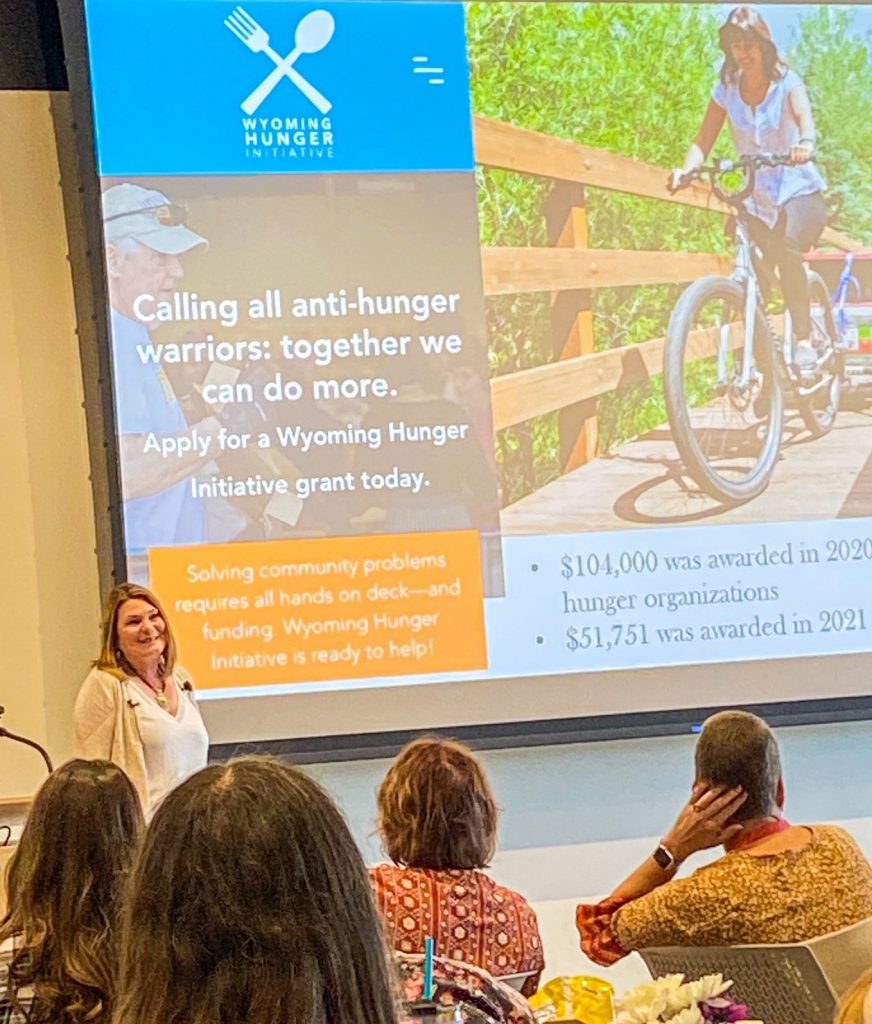 The First Lady of Wyoming shared her passion for feeding children (and their families) and using all the great resources we have access to, to help food-insecure families. I was reminded yet again how much I enjoy her passion and brilliance and what an honor it has been to help her and the Wyoming Hunger Initiative.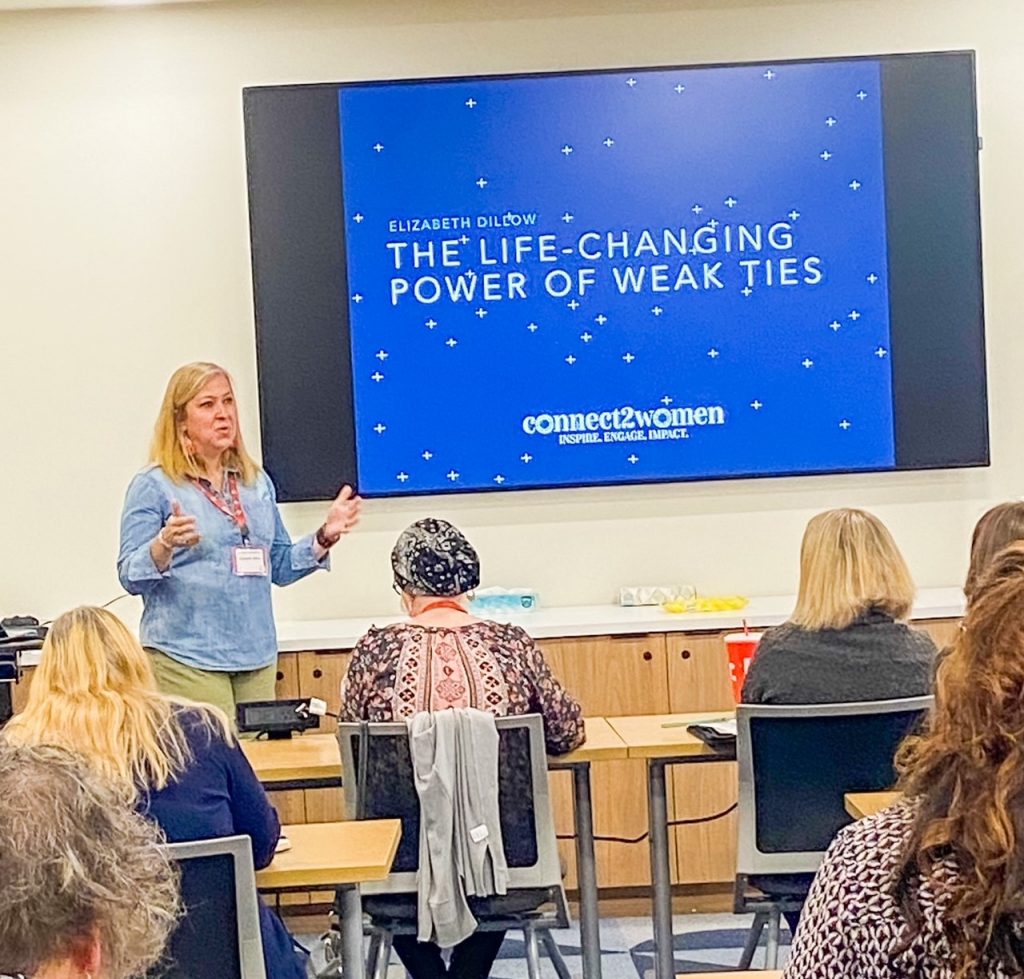 Wyoming photographer and journalist Elizabeth Dillow taught us about the importance of weak ties…how sometimes it's the people that we meet in passing or consider acquaintances rather than friends that can have the biggest impact on our lives. They can offer a fresh perspective, connect us to new groups of people we would have never met, and can create bridges in a time of division.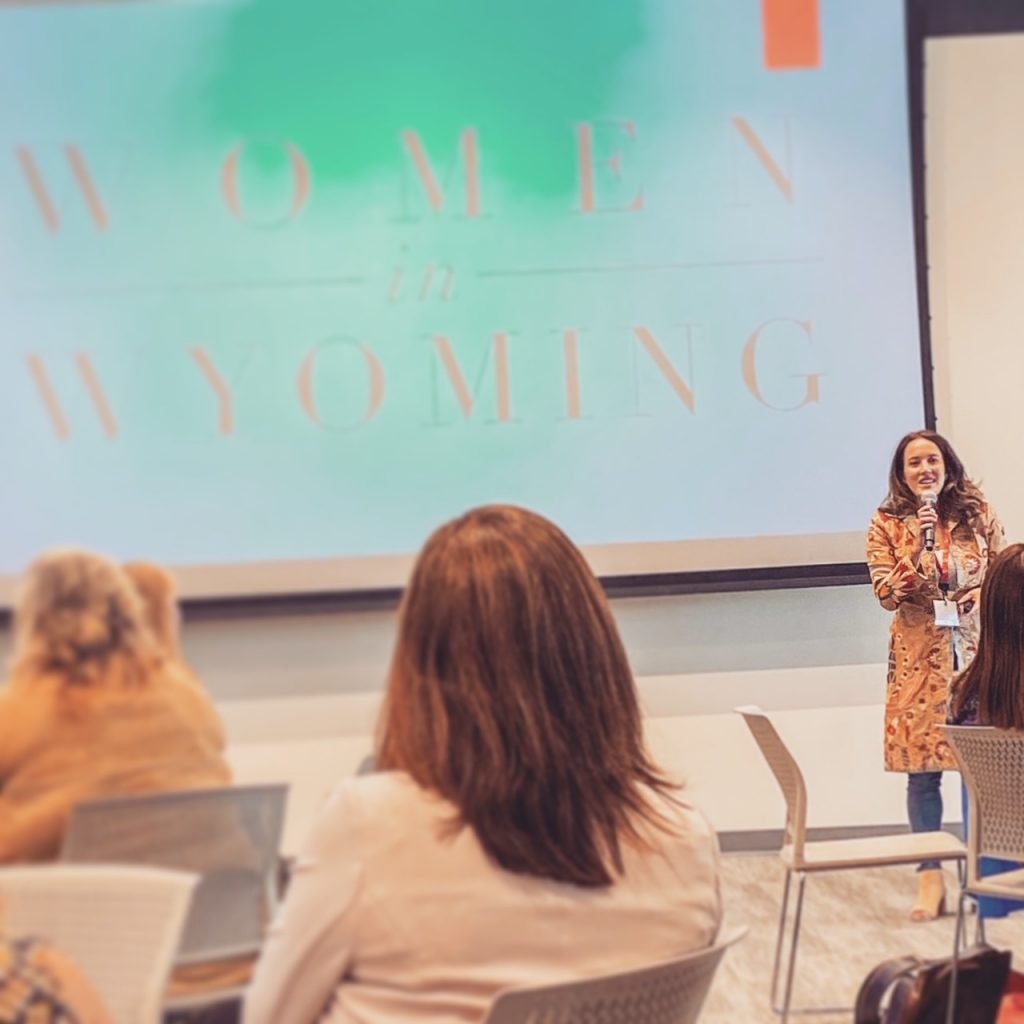 I was finally able to meet Lindsay Linton Buk, the woman behind the Women in Wyoming project. A fantastic project that shares portraits and interviews of women who have shaped the west. I have supported the project for years and to hear Lindsay talk about her passion for the project and share some of what she learned was motivating and inspiring. If you follow me on Instagram you know that I fangirled more than a bit, and I'm pleased to let you know that she is just as brilliant and vibrant (and authentic) as you would imagine.
I listened to two Attorneys General of Wyoming talk about how they never felt like being female held them back.
A panel of women who weren't afraid to be vulnerable shared their personal experiences with Cancer, as both caregivers and patients, and gave us access to amazing resources, as well as some amazing advice for those of us that know someone battling Cancer. Don't ask how you can help, just do it.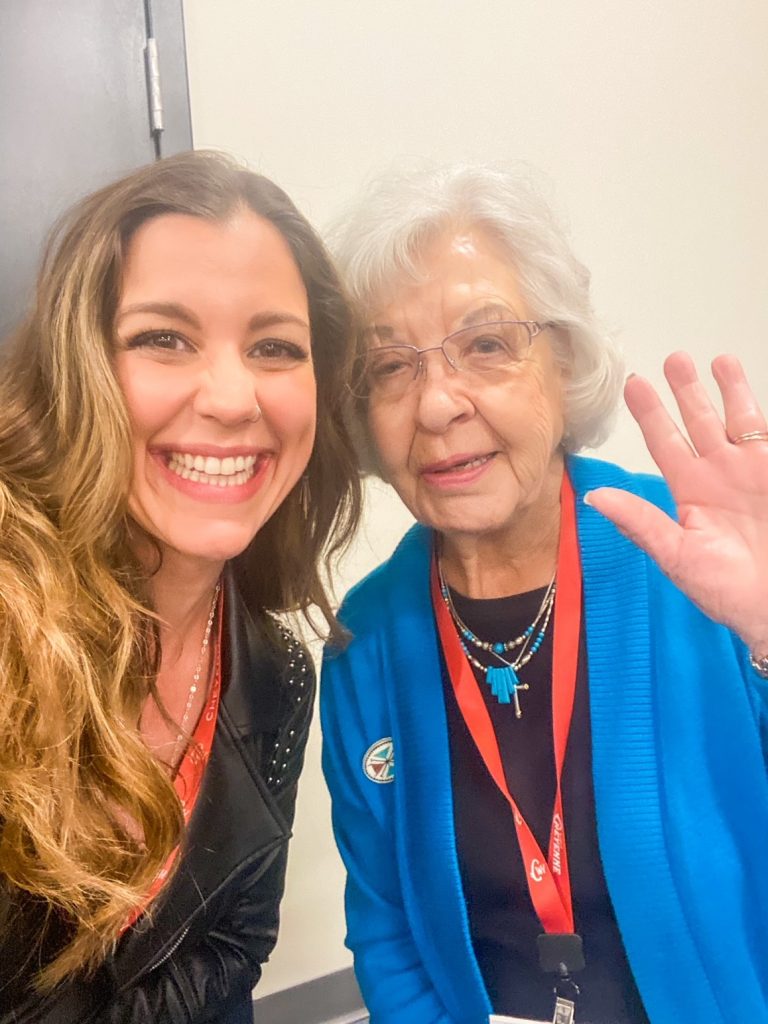 In one of the talks, I met a woman named Ann Redman and we bonded over our faith and how we both adored my current priest, Father Ray. We even took a selfie and sent it to him. I had to leave the conference early to get home and take care of the Cowkids (The Cowboy ended up needing to leave town), but I stayed a bit later than I should have just to hear her talk about her life. As a Latino woman in Wyoming, she has experienced both racism and sexism and yet still she pushed forward in a relentless mission to serve the people of our state.  She left us with this wisdom, "Don't let other people define who you are."
Wyoming women are getting things done, and it's inspiring.
There were too many women I connected with to name but I DID want to mention a few other programs supporting Wyoming Women that you may not know about.
Womentum: Womentum fosters leadership among women in our community.  To us, leadership is not confined to corporate boardrooms or public office.  We also focus on "personal leadership" skills that result in confidence in designing our careers, in accepting civic responsibilities, in raising our families, and in mentoring one another.
Wyoming Women's Business Center: The Wyoming Women's Business Center (WWBC) mission is to enable and empower Wyoming entrepreneurs. The WWBC assists entrepreneurs, especially women who are economically or socially disadvantaged, through our counseling, training, and micro-finance programs to start or expand small businesses in the state of Wyoming.
Wyoming Women's Foundation: "When women and girls prosper, communities thrive!" The Wyoming Women's Foundation is working on multiple fronts to support women, girls, and families across Wyoming.
Categories: Life As It Happens, Prairie Life
Tags: , ann redman, conenct2women, hunger initiative, lindsay linton buk, mary billiter, wyoming in wyoming, wyoming women