Closet Cravings September/October 2021
Posted September 10, 2021 by Prairie Wife - 2 comments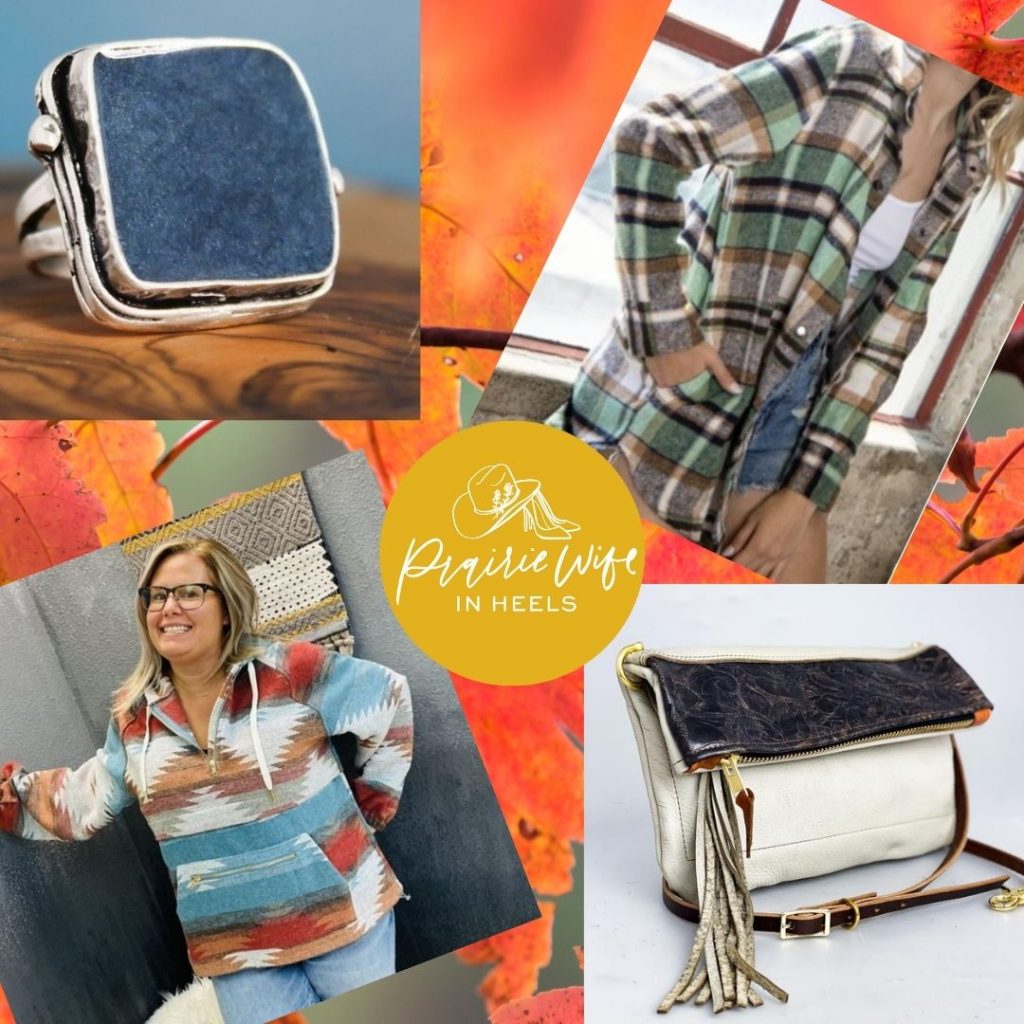 The mornings are decidedly cooler, yet the afternoons still have a hint of warm summer sunshine. It's that crazy mix of September/October Fall weather where we can't decide if we're ready to embrace the thick wooly sweaters and knee-high boots, or want to get in every last minute of wearing sandals and open toed shoes that we can…
For me, the beginning of Fall is about going bolder with darker colors and patterns, and of course…layers.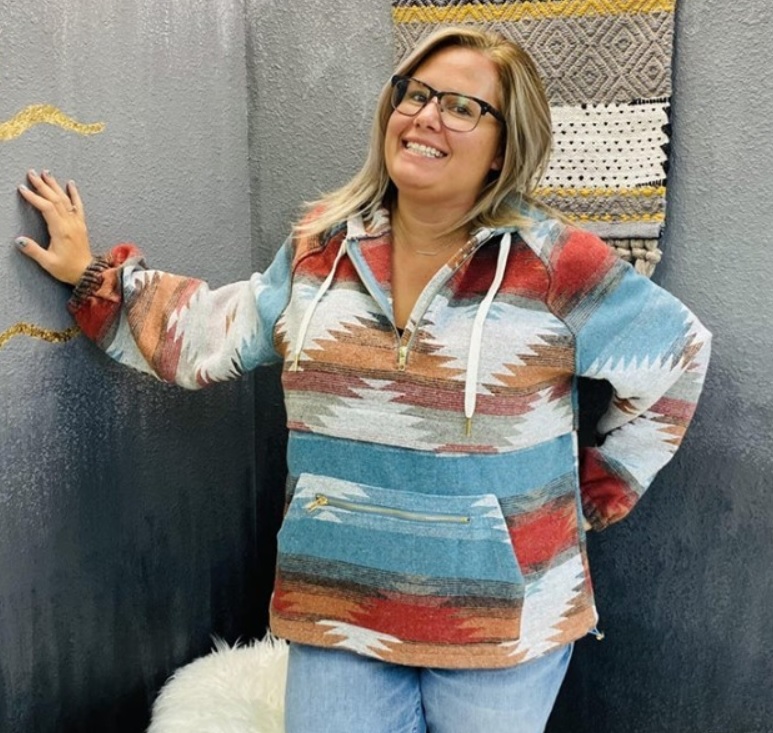 I love the bold colors in this Aztec Print Top, and the combo of orange and deep red is perfect for Fall. This sweatshirt version is casual and cozy and would look super cute with skinny jeans or distressed jean shorts and sandals. I have this same print in a thick button-down shacket (a shirt and jacket combo) from our partners at The Shade Tree and I love to wear it over a tank top or a t-shirt dress. Yes, this pattern has definite classic Western vibes, but is that a bad thing? I don't think so! If you stop by The Shade Tree to get your own name drop PRAIRIEWIFE15 for 15% off.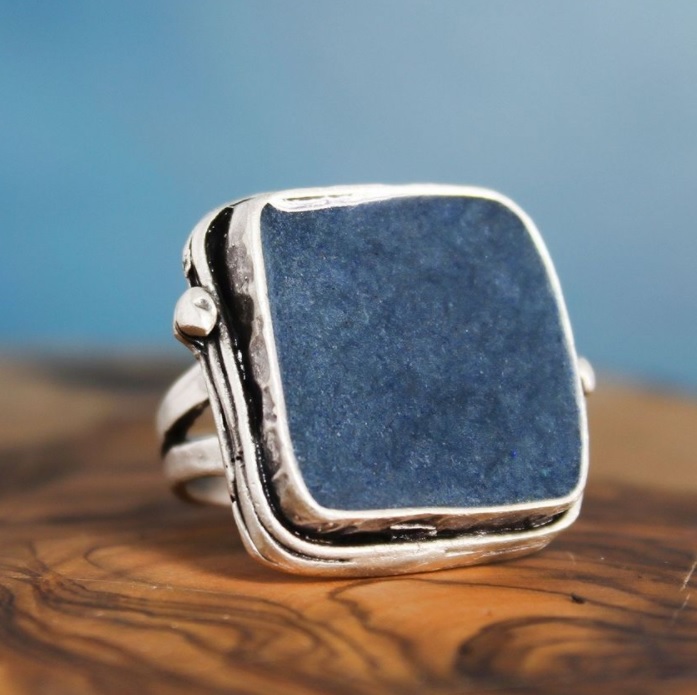 For well over a decade the only rings I wore were my wedding rings and anniversary bands. But a few years ago I began to add a statement ring to my fancier looks. Then, I became the proud owner of an ornate Blue Azurite Ring from Pure Impressions. I started to wear it multiple times a week and it just made me happy. Maybe it was the color, or just the fact that it made something as simple as shorts and a graphic t-shirt feel fancy. You can bet I'll be adding to my collection. Make sure you use PRAIRIEWIFE15 for 15% off when you shop at PureImpressionsDesign.com.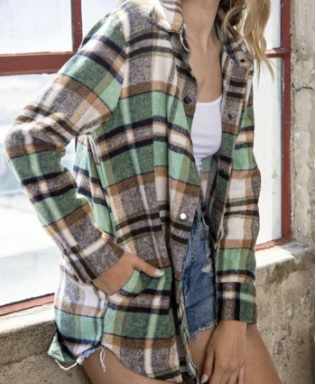 Fall and plaid go together like…well…Fall and plaid! I love the color combination in this plaid shirt from Painted Pony (use PRAIRIEWIFE15 for 15% off) it would look amazing with black leggings or jeans. The longer length means that you can use this as a lightweight coat, tie it loosely at the bottom when you wear it with jeans, or put it over a solid-colored dress and keep it casual with a cute pair of sneakers.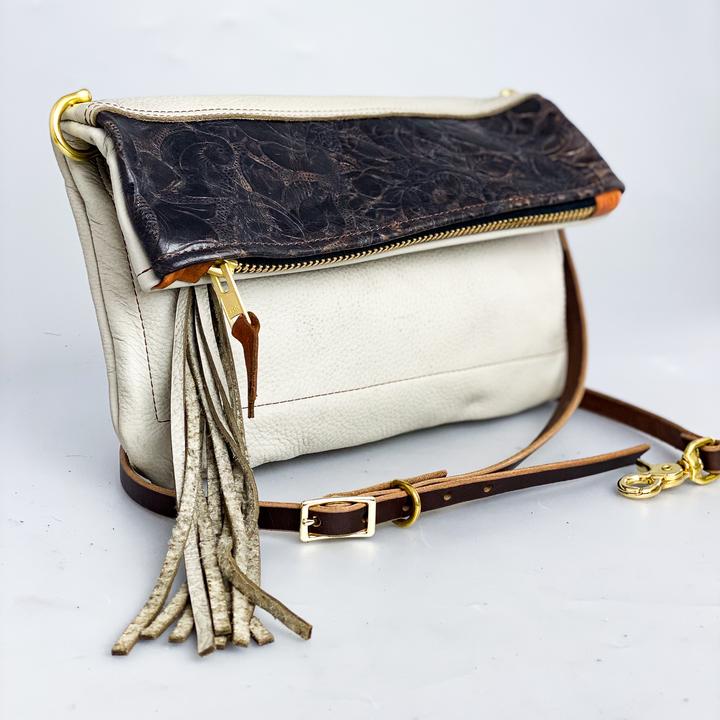 Accessories with Neutral Tones
Mixing neutrals is one of my favorite Fall trends. Neutrals are colors that go with almost any other color. Brown, black, white, cream, and gray are all neutrals and when you combine two or more of those colors in one accessory (or even in an outfit) it looks chic and fresh. Layers of necklaces (mix up gold and silver too) with stones or beads in neutral colors make any outfit pop. A purse (like the one above from Cheyenne-based Alexis Drake) that combines several neutral tones and textures will go with any look!
What do you think about my September/October 2021 picks?
Anything else I should add to the list?
Categories: Fashion, Prairie Wife Style
Tags: , aztec print, closet cravings, Fall Trends, Fashion, neutral tones, over 30 fashion, partnerships, plaid shirt, september/october, statement rings, style