Wyo Sal: Oh, It Was Fun!
Posted May 24, 2017 by Wyo Sal -
Back in the 1980's, there was not a craft fair that I missed. One year, I may have purchased tole-painted wood feathers that when stuffed in a fresh pumpkin, were supposed to resemble a turkey. Problem is, when I stored the feathers from year to year, they were black with mold when I took them out to use a second time.
I may have purchased a pumpkin cake roll every time I saw the magic baker lady at a craft fair, even though I make perfectly delicious pumpkin cake rolls myself. And whether I budgeted $20 or $40 for a day of craft fair shopping, it was never enough.
Fast forward 30 years, and craft fairs have taken a decidedly sharper turn toward "repurposing, upcycling and making old new again." It's so cool, and so much more useful than tole-painted wooden turkey feathers.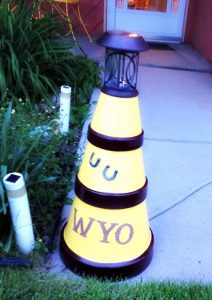 Last Saturday I attended my first — and definitely not last — Funky Junk in downtown Casper. It's the brainchild of small business owner and artisan Whitney Asay, who is known in my family as "Whintey." When the kids were small, I often used the marvelous sisters, Courtney and Whitney, as babysitters. My son called them "Courntey," and "Whintey," and they've been that ever since.
This was the fourth Funky Junk, and it has grown to more than 40 artisans, numerous food trucks and live local music throughout the day.
I was stunned when I pulled up and the street was blocked off, official-like, and vendors lined Durbin Street from 5th to 6th Street and in-between.
Of course, I found my prized purchase at my second stop, which completely blew my allowance, and then I "look shopped," for a long, long time. Somehow, I missed the vendor I had gone to see, but will definitely seek her out soon — very soon. The goods ranged from fresh, homemade cupcakes to old windows with a wire strung and used to display photos. Genius.
And there were old doors everywhere, as garden arbors, tables, and just cool accent pieces. And nearly every booth had something brown and gold and/or buckin' horse. The wooden sign craze is in full flame, and one that I completely embrace. I could have purchased five or 10, all with clever, heartfelt or smart alec sayings on them.
I hate to leave anyone out, but these are just a sampling of artisans you should find:
Scratch Confections
Crafting with Mama (Wendy Reyes)
Freeman's Horses Galore (Barb Freeman)
Retro's Road Trip (Ro, Kat, Annie & Brynn)
Daisy Farm (Tammy Collins, Cody)
Penny's Purses, Bling & Decor (Penny Fladeland)
Upcycled Vibes (Dorothy Leslie)
Funky Junks are held in the fall and spring at Petuniaz, 615 S. Durbin. The next is Saturday, Sept. 9. I'll be in Laramie, so you'll have full access to the brown and gold stuff!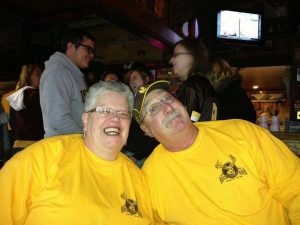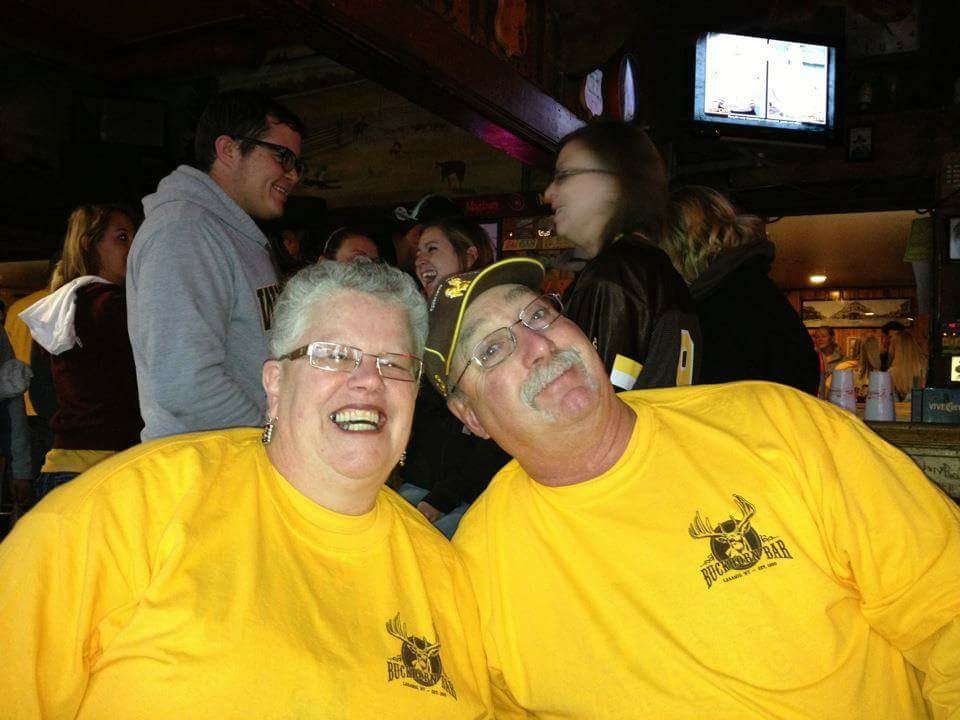 Wyo Sal is a Catholic mom and grandma and works full-time at a job that still usually overwhelms her. She loves football and food and books. She hopes to win the lottery some day.
Categories: This and That, Wyo Sal
Tags: , craft fairs, crafts, DIY, funky junk, local event, repurposed items, shop, shop small