Wyo Sal: March on, Strong Women!
Posted January 26, 2017 by Wyo Sal - 2 comments
"A great prayer for life is urgently needed, a prayer which will rise up throughout the world. Through special initiatives and in daily prayer, may an impassioned plea rise to God, the Creator and lover of life, from every Christian community, from every group and association, from every family and from the heart of every believer." – Pope Saint John Paul II, Evangelium Vitae, no. 100
I wore pink to Mass last Saturday night. I had seen pink all day, on Twitter, on Facebook, on TV. I wore pink to Mass because it's my favorite color, and the shoes that are safest on the six-week-old ice craters from my parking spot to the church are pink. My pink cozy fleece jacket, a hand-me-down from a dear friend's clothing stash, exactly matches the shoes.
I thought that I needed a "Women for Trump" pink sign to safety-pin to my backside, but then realized that might be viewed as overkill. Surely, no one at Mass would think I had been part of Saturday's festivities.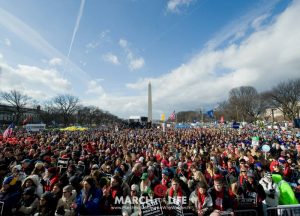 This Saturday, two days hence, is the Celebrate Life March for Life in Cheyenne, Wyoming's capitol city. I am guessing it won't get front-page coverage. But I'm also guessing that marchers won't stash their signs against the Governor's Residence in a huge mess that someone else has to clean up. And that there won't be any signs with "F—" as the primary theme.
And I'm guessing that no unaccompanied little boys will start fires, and then reply, "because I can," when asked why in the world he would do something like that.
The Wyoming March for Life, organized by Right to Life of Laramie County, begins with a program at 11 a.m., at the Historic Cheyenne Depot, 121 W. 15th St. Those gathered will then march silently at noon from the depot to the Capitol. A banquet Saturday evening will be held at the Little America Hotel.
There is a big difference between marching peacefully to call attention to something, and rioting.
There is a big difference between marching to protect the unborn and marching to be obstructionist.
Peaceful assembly is a guaranteed freedom of ours. It matters not what the cause is.
But promising to burn down the home where the President of the United State of America lives – no matter who he or she might be – and setting fires in the streets, breaking windows out and setting fires to limousines because they are a sign of the privileged – that's just crazy, in addition to being dangerous and completely stupid.
As Americans, we defend the right to free speech and to peaceful assembly, including bizarre causes and vile chanting.
But it doesn't mean that your rights are more important than mine, or that your beliefs are more correct than mine.
I am a woman, and I am a strongly pro-life woman.  I believe that life begins at conception and that abortion for any reason whatsoever is wrong.  And I shall wear pink whenever I damn well please.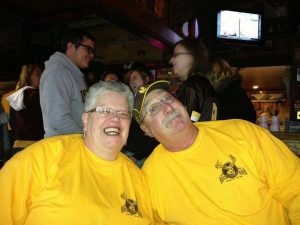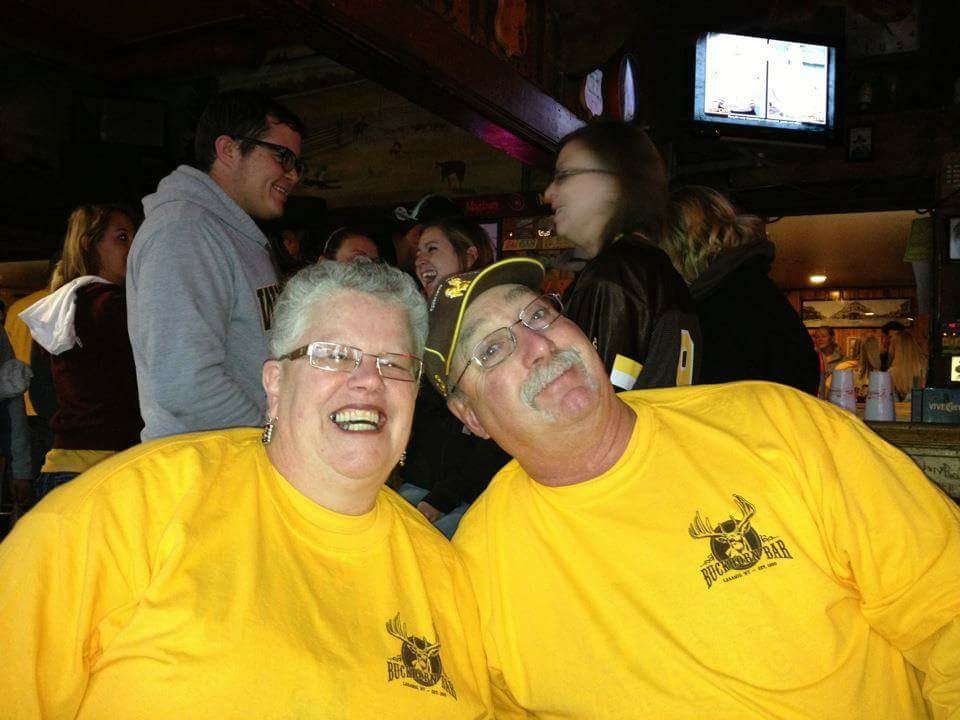 Wyo Sal is a Catholic mom and grandma and works full-time at a job that still usually overwhelms her. She loves football and food and books. She hopes to win the lottery some day.
Categories: This and That, Wyo Sal
Tags: , march, march for life, pink, Prayer, trump, womens march, Wyo Sal