Wise Words From Matthew McConaughey's "Greenlights"
Posted June 1, 2021 by Prairie Wife - 2 comments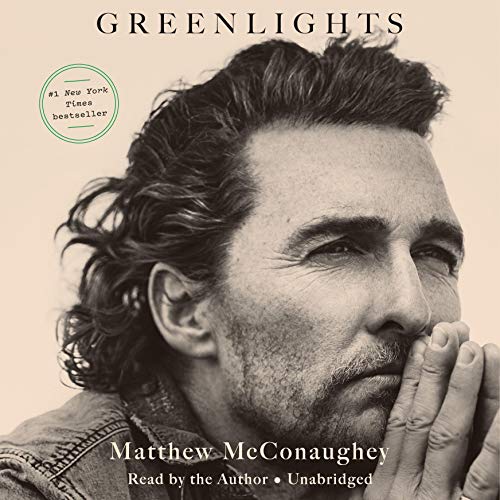 I absolutely loved Matthew McConaughey 's Book "Greenlights".
And when I shared my review of it a few weeks ago, I was amazed at how many of you loved it too.
Dozens of you took the time to comment on our Facebook post, sharing how much you too enjoyed the book.
Many of you even said you had read the book multiple times!
It's a book that appealed to both men and women equally, which let's be real doesn't happen a lot.
I had originally listened to "Greenlights" on Audible, which I loved because to actually HEAR him tell the stories of his life created an extra layer of emotion and meaning.
"Greenlights" was full of so many amazing quotes that I had to buy a copy of the book so I could highlight and mark it up, in case I wanted to use some of his wise words in a future speech.
As I did that I thought that it would be worth my time to share a few of my favorites with you, in case you needed a bit more prompting to read the book, or if you needed a bit of hard-earned wisdom from Mr. Matthew McConaughey to keep you moving in the right direction.
A "Greenlight" if you will…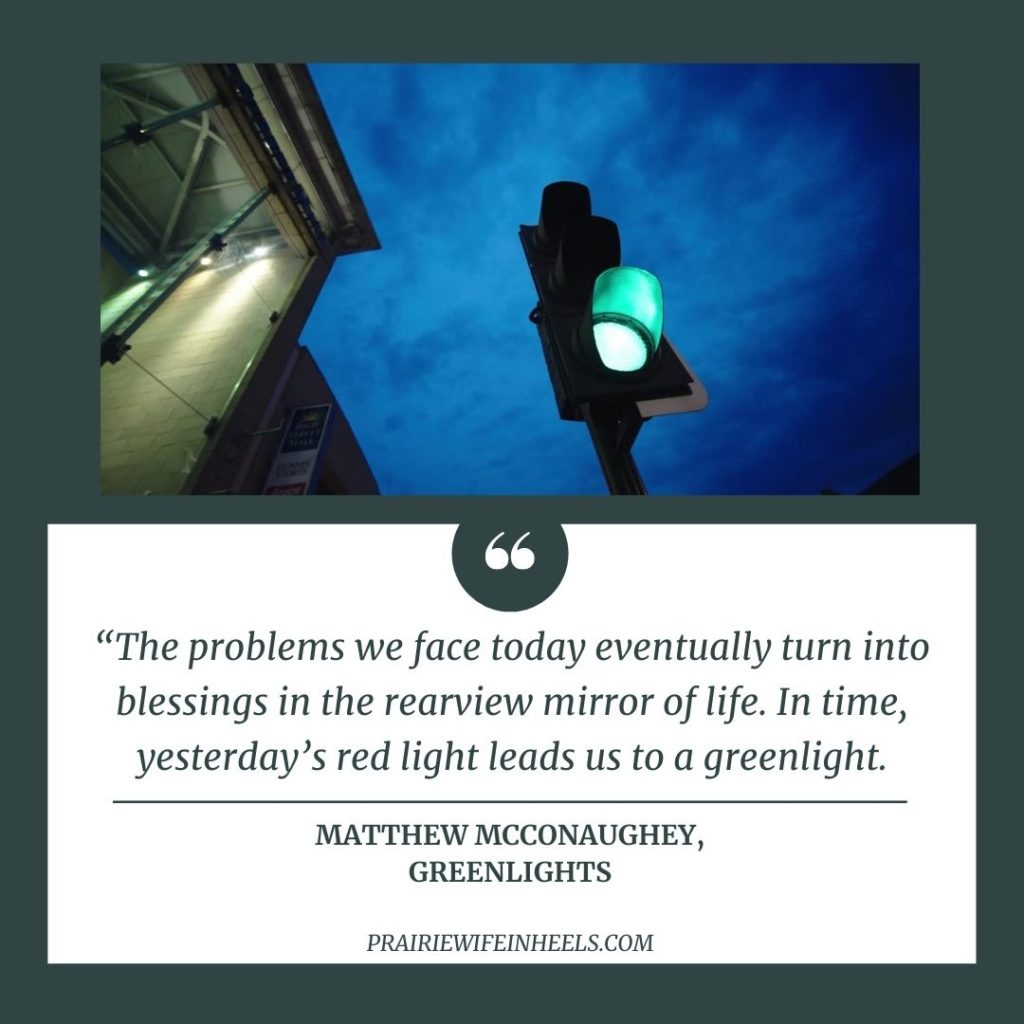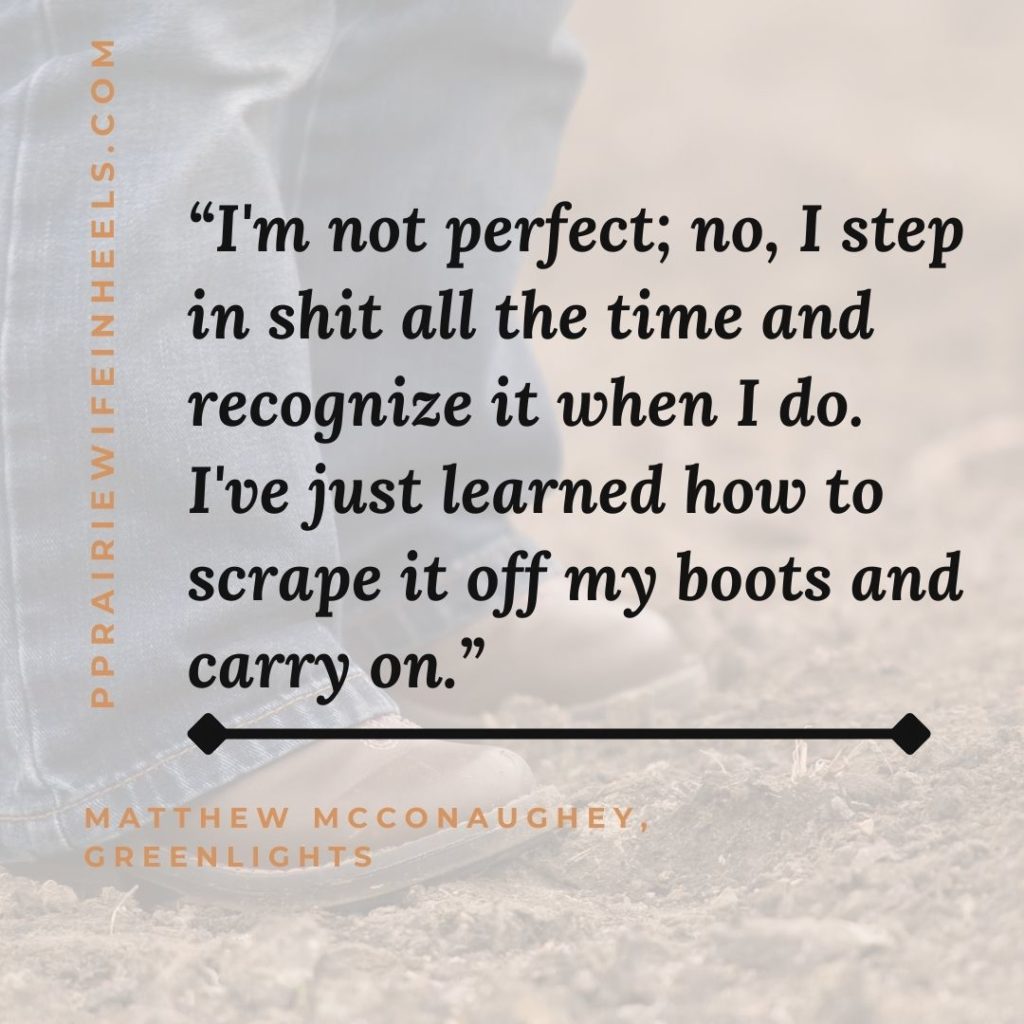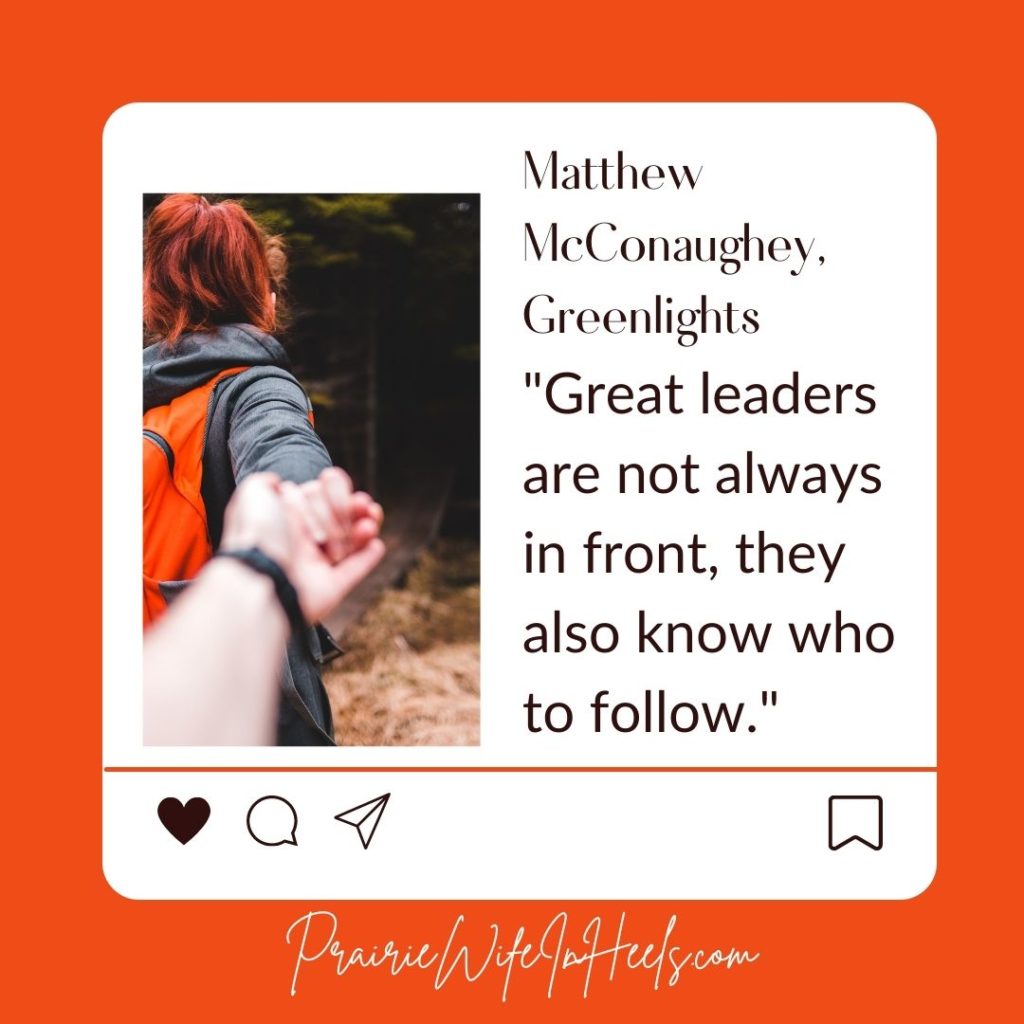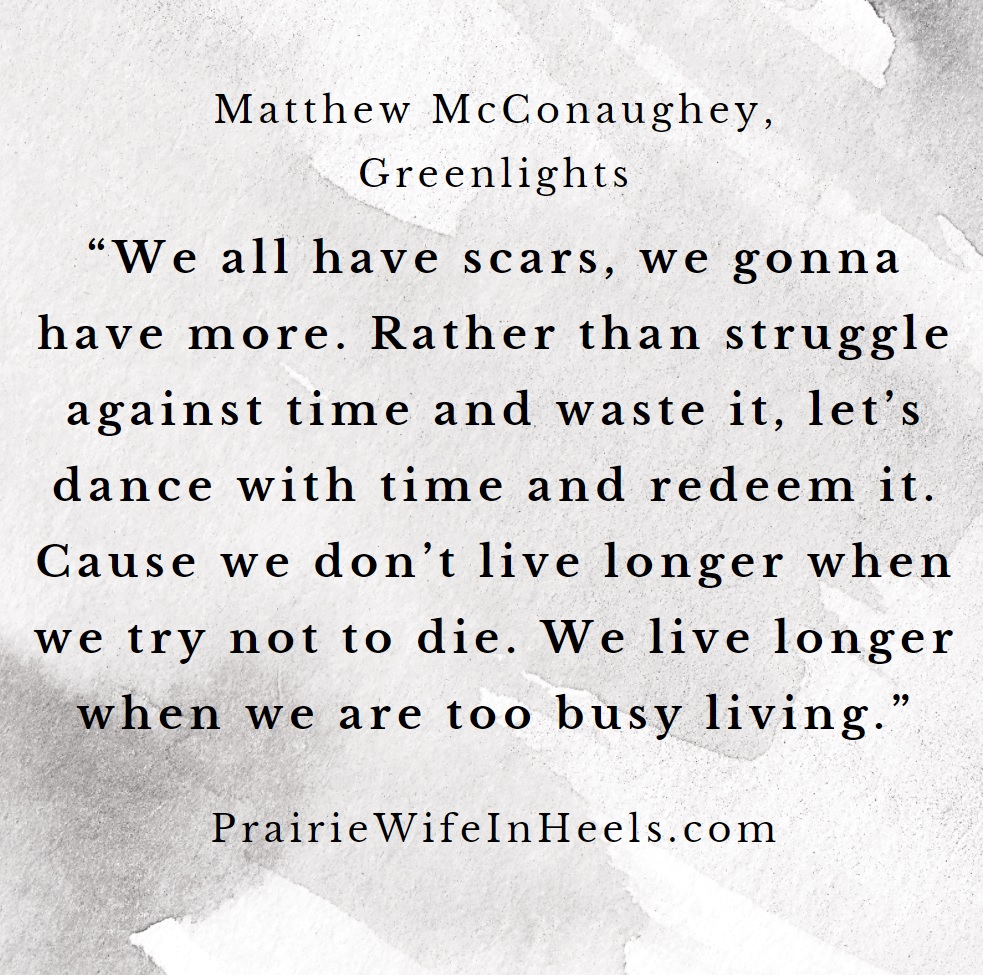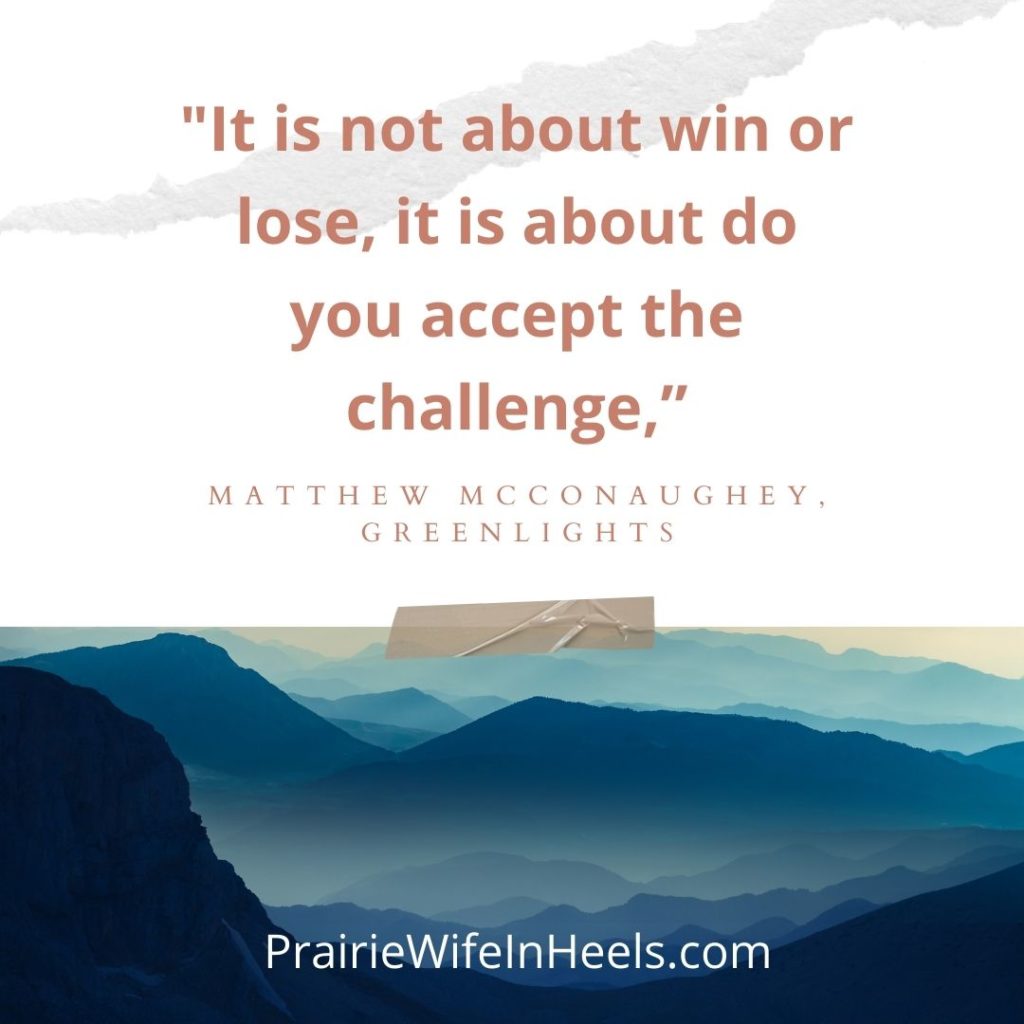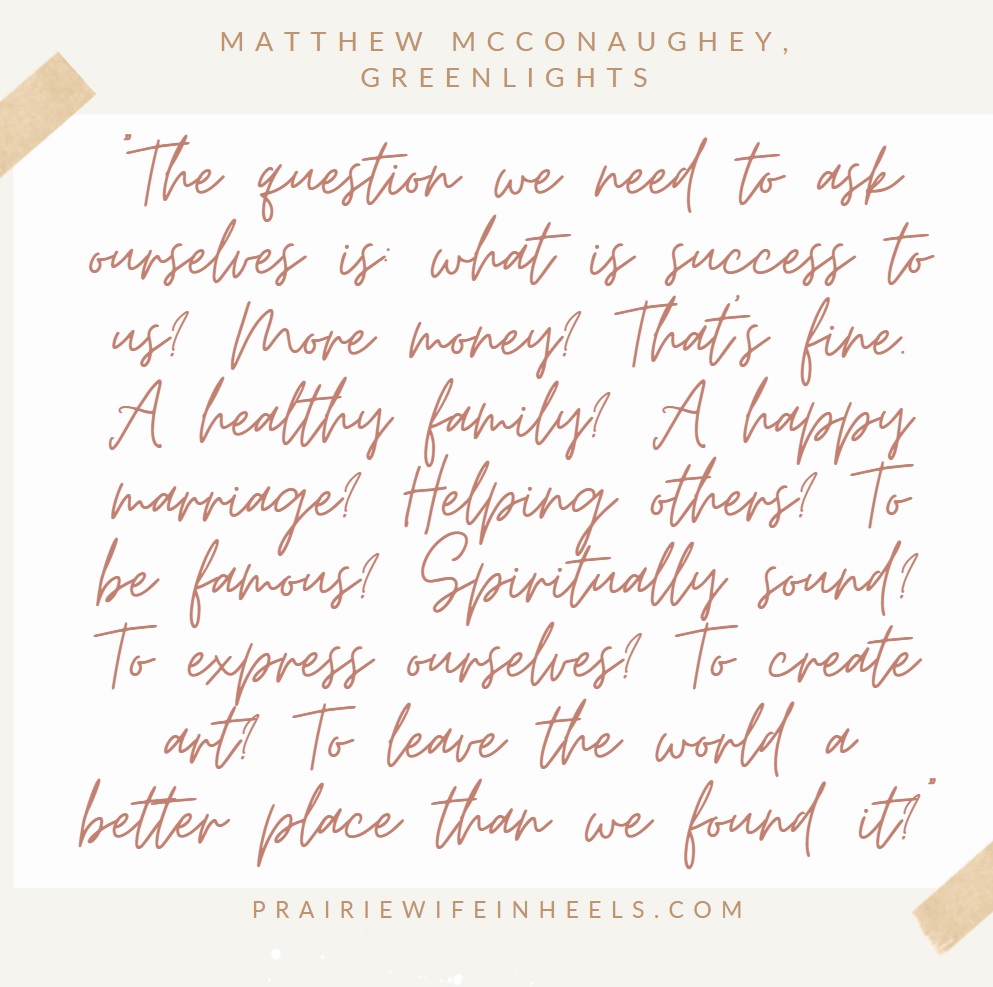 Share them on your social media.
Pin them.
Send one to a friend or loved one that came to mind as you read the quote.
Screenshot them.
Turn them into your lock screen or the background of your computer.
Or just take some time to simply read them and let them soak in.
Maybe you have someone in your mind right now that you think would love the book.
Get a copy for them and send it on its way.
And if you haven't read "Greenlights" yet, what are you waiting for?
Categories: Book Reviews, Life As It Happens, Prairie Life, Reviews
Tags: , advice, Book Review, bumper stickers, good advice, greenlights, life lessons, matthew mcconaughy, quotes, wisdom