Fresh New Books To Read For Spring
Posted April 27, 2021 by Prairie Wife -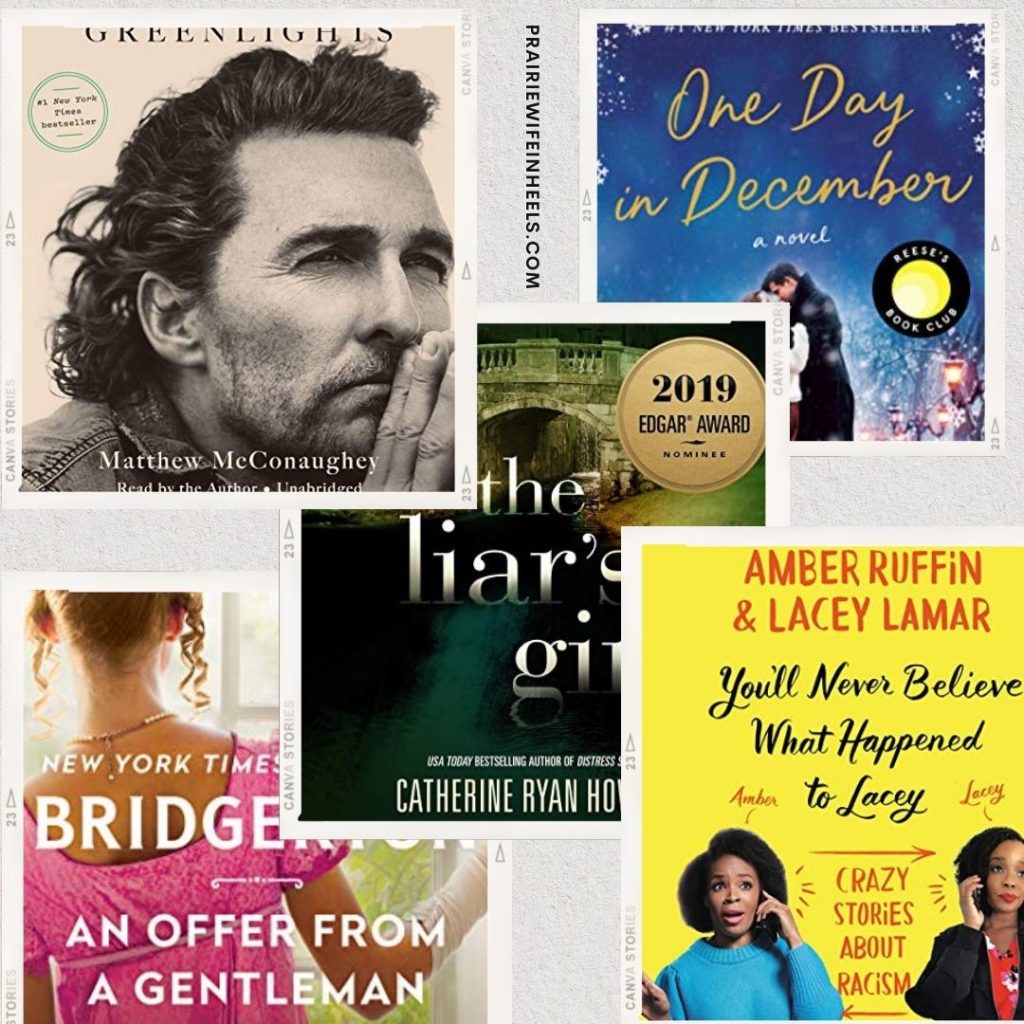 The days are getting longer, and if you're like me you're ready for some fresh new books to read for Spring.
Per usual I have an eclectic mix for you…
From a self-help book by Matthew McConaughey to a hysterically heartbreaking (yes those things can both be true) book about racism, there is something for everyone.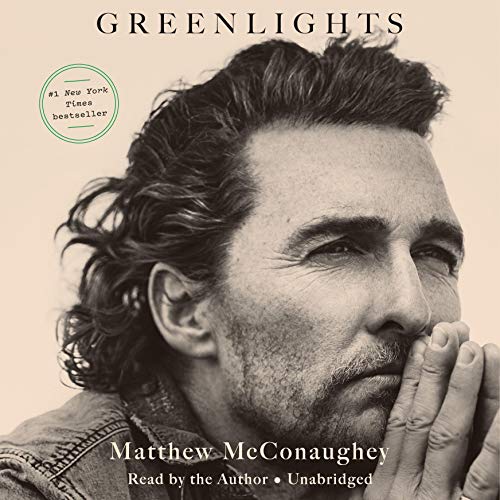 Greenlights by Matthew McConaughey
While I don't want to tell you what to do, I highly recommend that you listen to this book on Audible. While it does make it a bit harder to remember McConaughey's nuggets of wisdom spread throughout the book, it's well worth it to hear him tell his own stories. Listening to his journey from poor high school kid in a dysfunctional family to the superstar we all know is absolutely fascinating. From a year in Australia to non-stop Hollywood partying to becoming a father this memoir/self-help book is never dull. McConaughey takes time to share the tragedy too. Poignant thoughts about fear of failure and setbacks, extreme honesty about his inability to commit, and moments when he has been lost and alone, keep you fascinated and engaged while soaking upso many lessons. The overall theme…there is no failure, only learning and new roads to travel.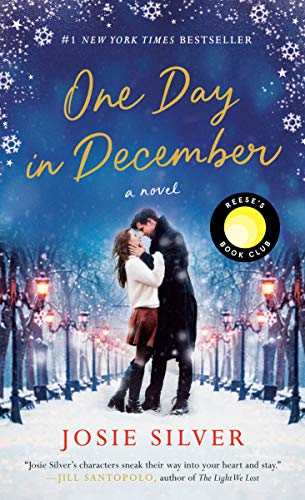 One Day In December by Josie Silver
This book absolutely needs to be made into a Hallmark movie, so I guess that will tell you the basics of the plot…a girl sees a boy, then a girl falls in love with the boy, life keeps them apart for years and then a happy ending eventually comes. Except there is a BIG twist in this plot, actually a whole lot of twists.  Laurie sees a man from a bus window and instantly know's he's the one. But after a year of searching, she can't find him and decides to move on. Suddenly he's there in the flesh and completely off-limits. Silver takes us through years of Jack and Laurie's lives as they fight to ignore the sparks they feel every time they are near each other. As I said, there IS a happy ending for both of them, but it's not an easy path to get there.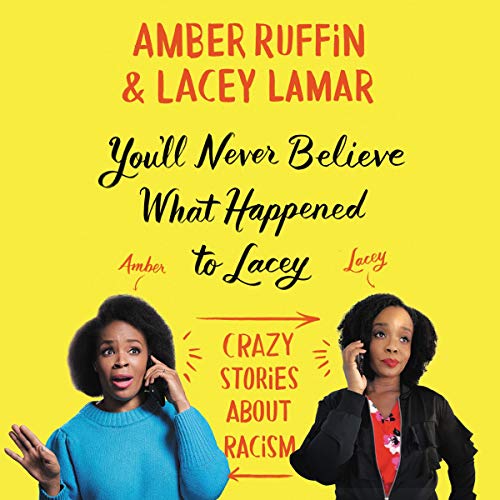 You'll Never Believe What Happened to Lacey: Crazy Stories About Racism 
Well, that title wins the award for the most accurate EVER! While I do 100% believe that all of these stories are real, I can't believe that they happened…if that makes sense. Both hilarious and heartbreaking this book shares stories of Nebraska resident Lacey's interactions with racism on an almost daily basis. From stories from her childhood to "I can't believe that happened at her work!" descriptions, this book can at times be hard to handle…yet it's an important read. I'll end with the blurb from Amazon.com "Painfully relatable or shockingly eye-opening (depending on how often you have personally been followed by security at department stores), this book tackles modern-day racism with the perfect balance of levity and gravity."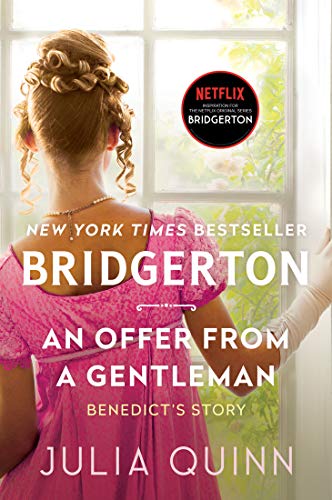 An Offer From a Gentleman by Julia Quinn
If you're a fan of the "Bridgerton" Netflix Series and going through withdrawals, you may be wondering if the book series (which consists of 8 books) is worth your time. Short answer YES. I actually had read the first book prior to watching the series and wasn't disappointed a bit in the Netflix version. The book above is the third in the series and tells the story of Benedict Bridgerton. Is this book intellectual and a literary gem? No. Is it a nice predictable historical romance with all the characters and snark you love from the series (or earlier books)? Yup. It's the perfect book to curl up with to escape all the things in your life stressing about…and I recommend all the other books in the series too if you're looking for a light fun (and a bit trashy) historical romance novel.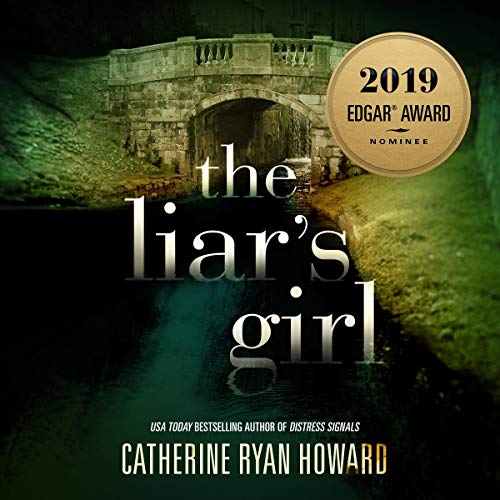 The Liar's Girl by Catharine Ryan Howard
I'm not usually a murder/thriller kind of girl. I normally like stories that allow me to live in the land of unicorns and rainbows 😉 But, this was free on audible and I was intrigued at the idea of a book that focused on a series of murders that was suddenly back in the press again for all the wrong reasons. Alison ran away from the tragedy that occurred during her first year of University. In fact, she ran all the way to another country. But, a decade later the guard (police) are again standing on her doorstep and saying the name of her once beloved Univeristy boyfriend. She had tried to forget him after he was locked up for the murder of not one but many young women. But a copycat murderer is back at it and they need Alison's help catching the killer. Trust me when I say you'll be utterly fascinated with this psychological thriller that takes place in modern-day Ireland. Good luck figuring out the end to this one before it happens…
As always, please drop any book recommendations you have for me below!
Categories: Book Reviews, Reviews
Tags: , amber ruffin, biography, bridgerton, catherin ryan howard, greenlights, Historical Fiction, josie silver, lavey lamar, matthew mcconaughy, one day in december, racism, the liar's girl, thriller, you'll never believe what happened to Lacey