Winter Beauty Must Haves from Vintage Body Care
Posted November 30, 2015 by Prairie Wife - 4 comments
Those of you that are familiar with our site know that we refuse to talk about products that we don't use ourselves. Even if a company sends us free items, unless we think it's an amazing product we won't waste your time with a post.
We've been fans of Vintage Body Care for over a year now. We first introduced you to Eliza and Vintage Body Care when she was our Prairie Wife of the Week last December. Then, we did a review of some of her amazing bath products and a giveaway in February.
For those of you that haven't heard about this Wyoming based, family owned business, here is a bit about them…Vintage Body Care manufactures products that are 100% safe and non-toxic. They use simple, natural recipes. Their products are made by hand and most of them are made fresh at the time of your order. The ingredients that they use in the manufacturing of their products are all natural, organic when available, and non-toxic.
Last month Eliza gave me three new products to try, and I told her if I liked them I would share them with our readers. I was pretty sure I would love them, after all I refuse to use anything in my bath other than her salts and melts, and her Spa soap is a personal favorite of mine!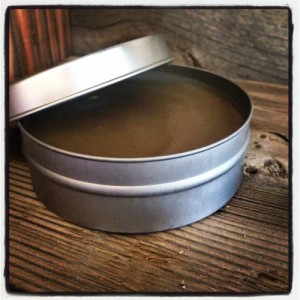 Pit Paste: TallGirlJ has been using this product for almost a year now. I was a bit reluctant to try all natural deodorant but, I'm so glad she talked me into it. I consider myself a pretty sweaty person and I was nervous about how my clothes would look and smell. After all, I had been using a name brand clinical strength deodorant for years, and it didn't always work! I have to say, I was pleasantly surprised, and now Pit Paste is all I use. Simply put it on after you get out of the shower, using your fingers, and you're ready to go. This product won't prevent you from sweating but I assure you it kept me smelling way fresher than my old deodorant. I even tested it on a run and it held up better than the clinical antiperspirant I'd been using! I haven't had any more residue on my clothing than before, and there are no stains at all, not even on my delicate blouses. If you've been contemplating switching to an all natural deodorant I recommend trying this one! PS Rosemary-Mint is my favorite scent 😉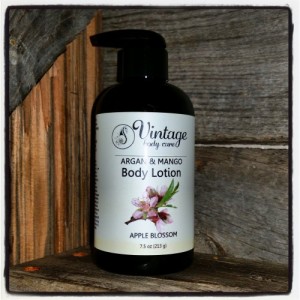 Body Lotion: I am a huge fan of Vintage Body Care's Body Butter but, in my morning rush, I found that it took a bit too long to soak into my skin. Eliza's body lotion is the perfect solution. Not only does it offer the moisture and protection that my skin needs in this harsh Wyoming weather but, it soaks in quickly. The Organic Argan Oil leaves my skin hydrated and smooth, and the smell is light enough that I don't feel like I'm invading everyone else's space! I also have to add that I love the pump container, it works smoothly, is durable, and distributes just the right amount!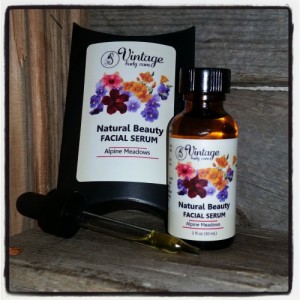 Facial Serum: I saved the best for last. Trust me this serum is the best! Three times in the last two weeks I have been told by friends that my skin looked great…and twice I wasn't even wearing makeup! This serum is the only new product I've added to my skin care routine so I know this is the cause of all the compliments. Wyoming winters are dry and as soon as it became November my skin started to get flaky in spots and dull. I was on the hunt for a new face lotion when Eliza gave me this to try. To use this serum, I simply put a few drops in my palm, and put it on my face after I wash. I let it soak in for about five minutes and then applied my regular lotions and makeup as usual. I noticed I needed less of my other products, and I found my foundation went on smoother as well. I was worried about it making my skin break out (I can be sensitive especially by my eyes) but after almost a month of use I haven't had any trouble. If you're looking for something to pump up your winter skin routine I can't recommend this enough. My skin is brighter and healthier after using it for just a month, I can't wait to see the long term effects!
As a thank you to our readers Vintage Body Care is offering 15% off for all of our readers' orders until December 15th. Just type in grit&grace when you check out to receive this discount (if you stop by today 11/30/15 there will be 25% off all orders as a cyber Monday special if you type in shop25)! Let Eliza know we sent you by typing "Prairie Wife Sent Me" in the comments when you check out and you'll be entered to win a $75 gift box. It will be delivered to your door just in time for Christmas!
What products are you the most excited to try?
Categories: #GiveAways, Reviews
Tags: , all natural deoderant, body lotion, discount code, facial serum, Giveaway, organic beauty products, pit paste, product reviews, shop local, vintage body care, Winter beauty