Guardian Bikes Holiday #Giveaway
Posted November 30, 2015 by Prairie Wife -
Hey readers this is a quick post about a #giveaway I just learned about…and I had to share it with you!
In keeping with our Prairie Wife Guarantee I wanted to let you know that I have received NO compensation for this post. Though I wish they had given me a free bike lol! I just think these bikes are super cool and if one of our readers won one it'd be awesome!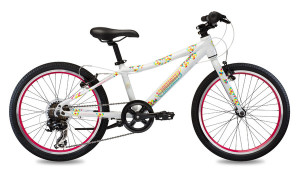 Guardian Bikes are Award Winning bikes created with the patented SureStop Brake System. This system makes braking safer and easier than its ever been before, by requiring only one handlebar squeeze, instead of two. Add to that the super cool design and durable high quality construction and you have the perfect bike!
Right now Guardian Bikes has a Holiday Giveaway going on, and they asked me if I would be willing to share it with my readers. Not only was I willing to spread the word but, I entered to win one myself! I can think of two Cowkids that not only would love a new bike but, they will be needing bigger sizes this Spring.
Click this link to enter to win. The contest ends on December 15th and the winner will receive one Guardian Bike of their choice just in time for Christmas!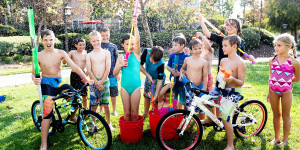 Categories: #GiveAways, Reviews
Tags: , gifts for kids, Giveaway, guradian bikes, saftey bikes, SureStop Brake System