Top 5 Toys for Toddlers
Posted August 6, 2014 by Prairie Wife - 2 comments
My house is pretty kid focused. Aside from having 4 kids of my own, most of my friends have one or more kids of their own, and my door is always open to them. Our toys get played with a ton, and while almost every kid that walks through the door is well mannered and respectful, lets face it…kids aren't known for going easy on toys! So, when purchasing toys it's important to me that they can last. With a age gap from 18m to 8 years I also need toys that span a few ages and stages.
As I was watching all the Cowkids playing together this morning, I was struck again by how some toys just always seem to be a favorite. Even though we hate to mention it, yucky weather will be here before we know it. Our kids will be spending more time inside playing with toys, and much less outside playing in the dirt. While this is good news for our floors, it can be a little rough on our mental health!
That's why I am making this short and sweet list of toys for toddlers. I've found that toddlers are a fickle stage for toys, I don't how many times I've bought a toy thinking it will be the ONE to occupy them for hours…only to have them completely ignore it. I've shared with you some of my favorite board books for babies and these toys, while geared for toddlers, will offer HOURS of entertainment for babies and preschoolers (and maybe older kids) as well as those fickle toddlers.
As always click the pic to go directly to the link.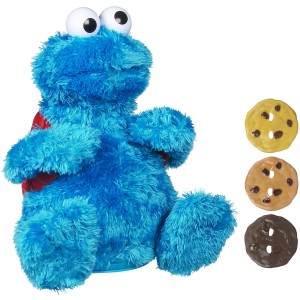 This first toy is absolutely one of the coolest things ever. We purchased it for Cowboy W when he had to have surgery. I find a new toy is the perfect distraction for before and after surgery. The Cowboy and I were laughing as he screamed and laughed and played with this toy for an hour without stop…and of course all the nurses and even the doctor were coming in to take turns playing…and ask where we purchased it as well. Toddlers love to "feed" cookie Monster over and over while older kids enjoy following his directions and working on counting. After two years we still have all three cookies, it helps that they store easily in his backpack.

We actually have something called the Cook and Play Potsy, but LeapFrog no longer makes the product (and though you can buy it for $80 on Amazon that's a bit much)…but this newer toy is just as cool (if not cooler). Small children will love putting toys in and pulling them out. Older kids will enjoy pretend play and making food for mommy and daddy, as well as learn about shapes.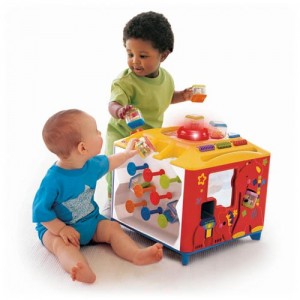 This Incrediblock from Fisher Price is a bit of an investment but, we got ours as a hand me down from a friend and it is still working perfectly. I have seen many in second hand kid stores, and if you can't justify the cost of a new one I would encourage you to keep your eyes peeled for one. Babies love to play with the blocks and push the buttons. Toddlers use it to pull up and enjoy putting blocks in and out of the holes and hearing each block make it's own sounds when placed on the top. My Preschoolers enjoy putting the blocks in rows and pulling the lever to watch them tumble to the ground, and we all spend hours building towers with the super cute blocks.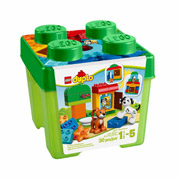 I feel like I don't really need to explain why Lego Duplo blocks are so amazing, who hasn't heard of them? This set is the perfect starter set, it has plenty of big pieces for babies to chew on, and toddlers will love to make the door open and shut and have the animals make noises. My preschoolers are into making neighborhoods and even bring other toys into the mix. It's the perfect gift for a first birthday party-girl or boy!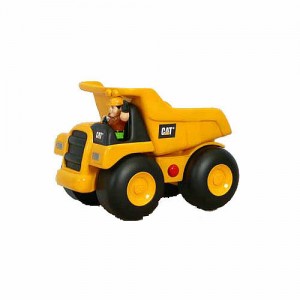 This last toy is a bit of a catch 22. I guarantee that your kids will spend hours playing with it but, it is a little noisy. This truck is sturdy and even with the back loaded with other toys (or dirt and rocks) it still rumbles off across the floor. Kids will have a blast with the real moving dump bed and spend a ton of time filling and dumping, filling and dumping…The girls even get into this toy because it's super fun to put their dolls in the back for a ride. CAT also has a great line of toddler toys that are just as sturdy and fun, but don't make noise!
What toys are must haves for the toddlers in your house?
Categories: Reviews
Tags: , busy toddlers, gifts, shopping, toddlers, toys, toys for toddlers