The Painted Pony A New Partnership and
Posted October 20, 2020 by Prairie Wife - 25 comments
Yeehaw 😉 We couldn't be happier to introduce you to a new Wyoming woman-owned business The Painted Pony.
After you learn a bit about this awesome boutique that we've formed a Prairie Wife partnership with, take some time at the end of the post to enter to win a shirt and set of earrings!
Hello there Prairie Wife Readers!
My name is Heather and while I am from a small town on the east side of Washington State, I have been in Casper Wyoming for 10 years.
While in Wyoming, I met the love of my life, and we have an amazing family including my two stepchildren and TONS of animals.
In 2020 when things started to slow down due to COVID-19, I was able to take some time and do some reflecting.  I love my job working at a local automotive dealership, but it has left me feeling unfulfilled at times.
In this time of reflection, I realized that the only part of Casper that I didn't love, was the shopping.
There just weren't any stores here that I feel fit my personality.
So, I decided that I was going to fix this problem!
The Painted Pony is my solution.
My mission is to help women feel more confident and beautiful in their own unique style by providing fun and unique pieces.
I want the women that shop with me to feel empowered and part of a community of supportive women.
I want them to know they can reach out to me personally, and ask for special items and sizes, and I promise that I will try my best to meet their needs.
I personally love all things brightly colored, fringed, and unique.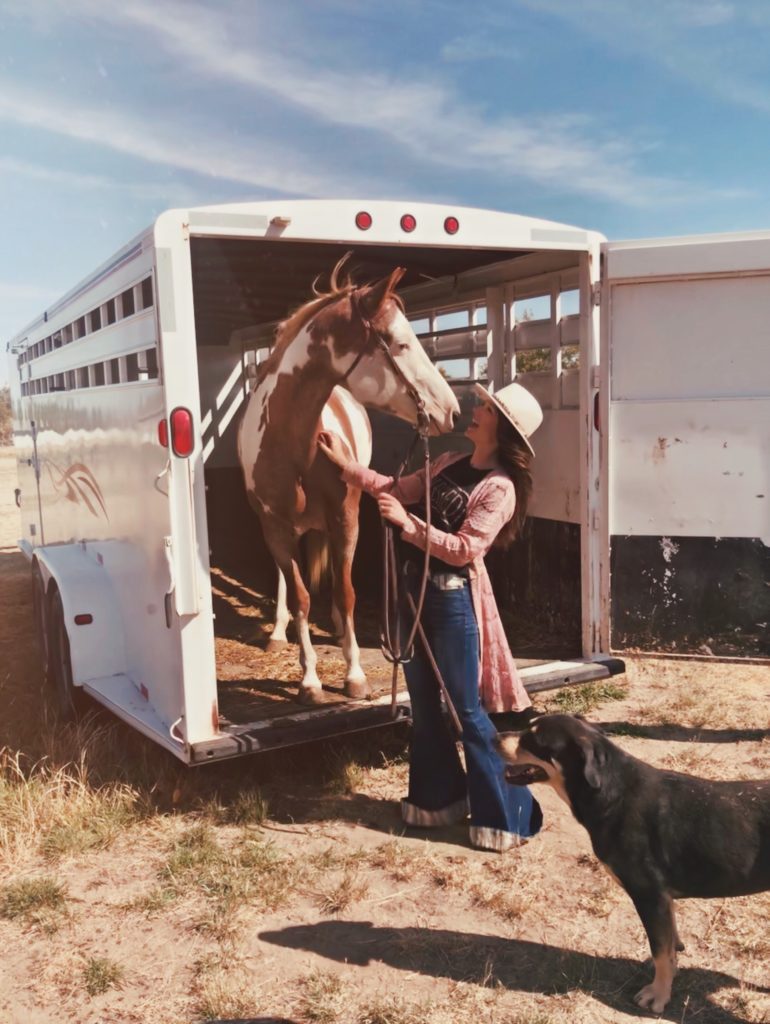 My favorite color is leopard print, followed closely by serape 😉
I love the airy, boho style that has recently come back.
I want my clients to know that at The Painted Pony we provide affordable, high-quality products purchased from companies in the USA.
While currently, we are an online store, I have goals to have a traveling boutique before long and hopefully a brick-and-mortar store in the future.
Here at The Painted Pony we are "Kinda ranchy, Kinda classy"  and encourage women to live each day with grace, beauty, and strength.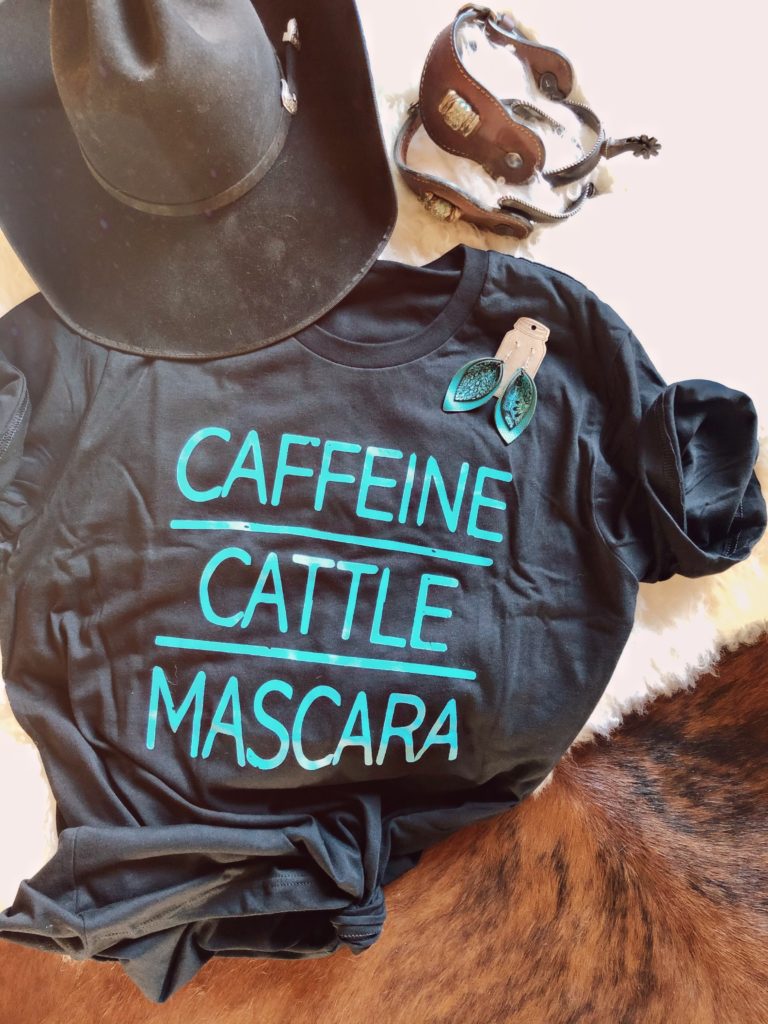 Want to win this fun t-shirt and fabulous leather earrings?
All you have to do is head to PaintedPonyWyo.com and comment below telling us what item you're craving!
You can earn more points towards the giveaway by following us on social media using the form below.
Categories: #GiveAways, Fashion, Prairie Wife Style
Tags: , boho western, Giveaway, partnerships, the painted pony, western clothing, western fashion