The Beginning of Our Garden
Posted June 10, 2015 by Prairie Wife - 2 comments
We've been trying for a month to get our garden started but snow (yes snow in May) and then days and days (it's been the wettest May on record) of non stop rain kept on putting off our plans. Finally last weekend we were able to plant our seeds, as well as a few tomato and pepper plants. The Cowkids are super excited to see the fruits of their labor and The Cowboy and I are crossing our fingers that at least some of it will grow! Make sure to let me know any gardening tips and tricks you use in the comments, we are newbies and can use all the help we can get!
All the Cowkids chipped in and helped plant the seeds. The tricky part was not loosing our balance in the still super muddy rows! Each Cowkid picked out a favorite vegetable to plant all on their own, and then worked together to finish the rest.

I used this opportunity to have Cowboy W practice his writing skills, and he worked SO hard to create our row markers!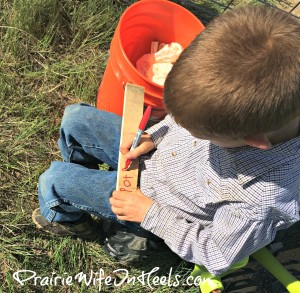 I think they turned out great!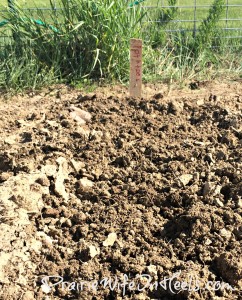 I just love watching The Cowboy and the Cowkids together, it warms my heart.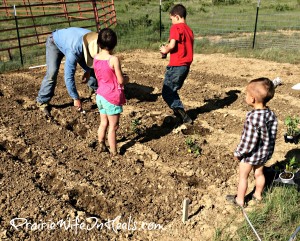 Even LittleMissH came out to enjoy some fun. Our cat Mr. Sprinkles made sure she was safe.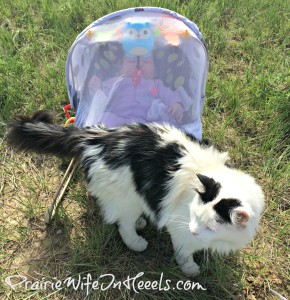 In the end I think our "little" garden looks pretty great! Follow us on Instagram to see more pictures of it as it grows.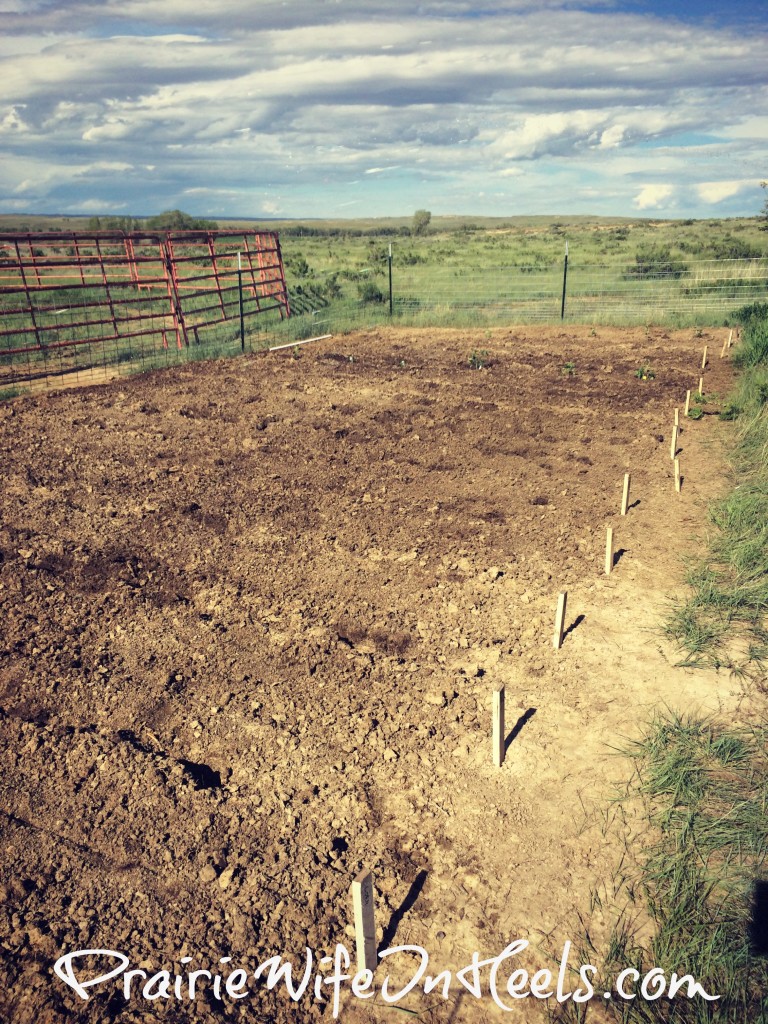 Categories: Life As It Happens, Prairie Life
Tags: , family time, fresh food, Gardening, planing a garden, Prairie Wife Life