Sweet Cornbread
Posted December 11, 2020 by Prairie Wife - 2 comments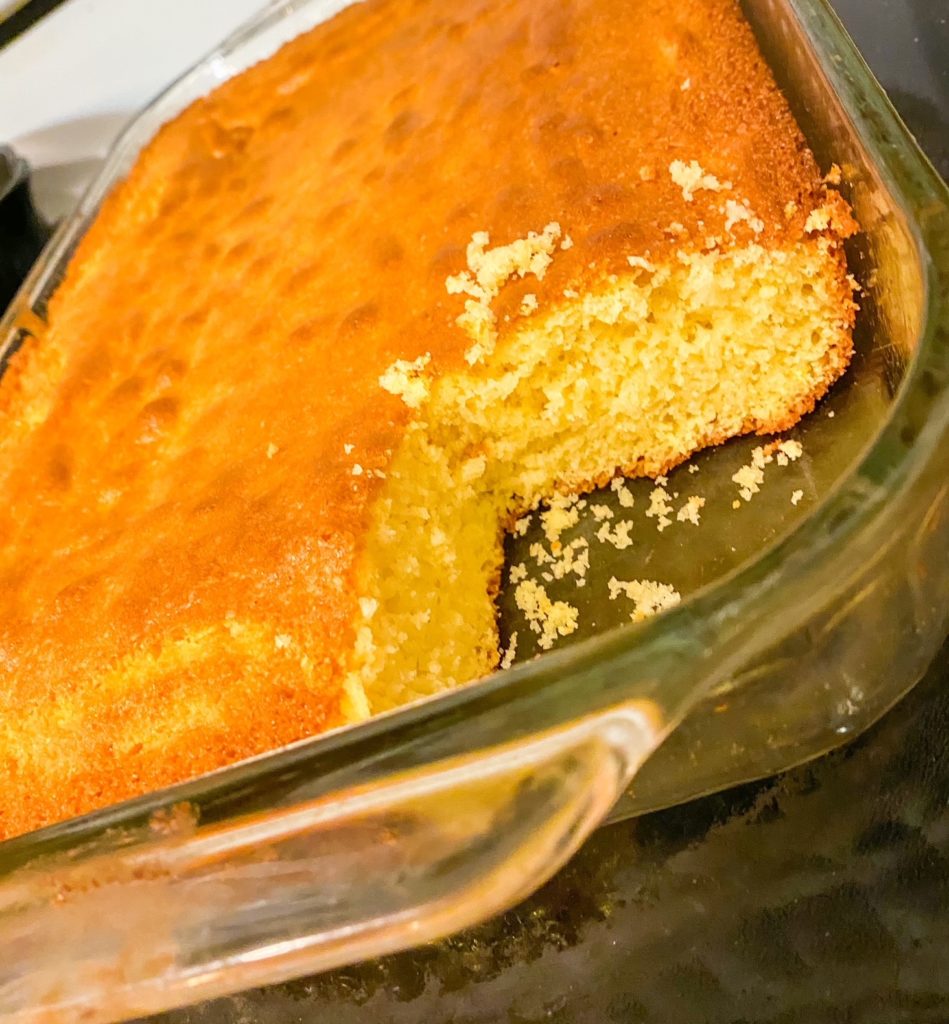 This is where I admit that until a few years ago I had only ever made Cornbread using the Jiffy mix in the blue box.
I had no idea there was another way.
I'm not sure who clued me in on the fact that you can buy cornmeal and make your own, but I sure am thankful they did.
For me, Sweet Cornbread is where it's at, and while this recipe is a bit more time-consuming than Jiffy mix it's SO worth it!
Full disclosure, every time I make this The Cowboy and I get into a "discussion" about what to put on your cornbread.
I use butter and maple syrup, he uses butter and honey…sometimes even jelly.
Feel free to leave your favorite Cornbread topping in the comments 😉
Sweet Corn Bread
Prep Time: 15 Min
Bake Time: 40 Min
Serves 8-10
Ingredients
4 eggs (you will be separating the whites and yolks)
1 Cup Milk
1 1/2 tsp Vanilla
3/4 Cup Salted Butter (melted)
1 Cup Cornmeal
2 Cups Flour (sometimes I do half wheat flour half white)
1 1/2 Cups Sugar
1 Tbsp Baking Powder
1 Tsp Salt
Preheat oven to 350
Spray 9×13 glass baking dish with nonstick spray
In a medium-sized mixing bowl combine Egg Yolks, vanilla, melted Butter, and Milk.
Mix in Cornmeal, Flour Sugar, Baking Powder, and Salt. The batter will be stiff and a bit dry.
In another bowl beat egg whites until stiff peaks form.
Fold Egg Whites into the batter.
Pour batter into glass plan and bake around 40 min until a deep golden brown.
Serve warm with the topping of your choice (but we all know Butter and Maple Syrup is the best)
Note: We love to serve this Cornbread with Chili.
Categories: Recipes, This and That
Tags: , cornbread, homemade cornbread, ranch cooking, ranch recipe, recipe, side dish, sweet cornbread