Some Of My Favorite Summer Beauty Products Of 2020
Posted July 3, 2020 by Prairie Wife -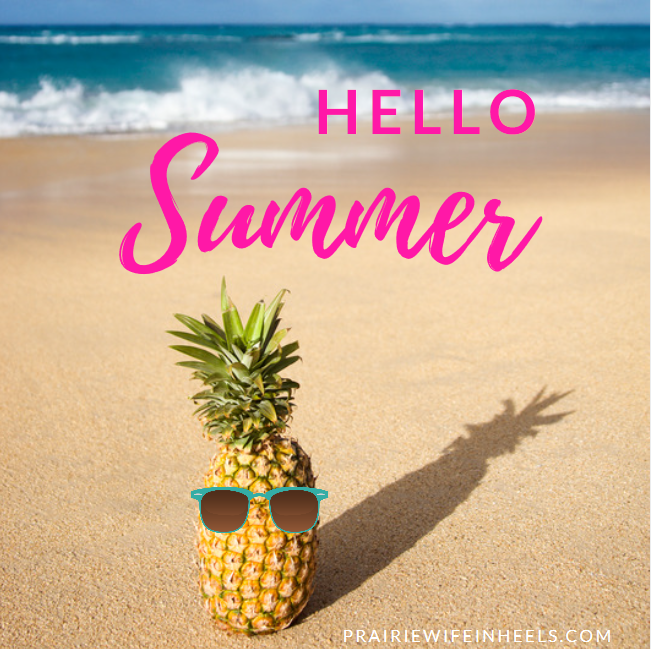 There is something about Summer beauty products that make them extra fun.
Maybe it's the permission to use fun bold colors or perhaps it's the little bit of shimmer we can indulge in…or maybe it's that we all feel better with a tan?
Over the past month there have been a few new products that I've tried and loved, and I thought I would share them with you.
Most of them are well under $20 and can be found at your local drug store.
You may notice that there are no face washes or creams on this list, so if you're interested…
I use the PCA skincare line (toner, vitamin C serum, wash, and sunscreen ) for the daytime and the DefenAge line (wash, cream, serum, and under-eye cream) for evenings. I purchase all of these products locally from Stirling Skin Care Clinic and use them year-round.
Alright, let's start out with the three body care products I'm loving right now.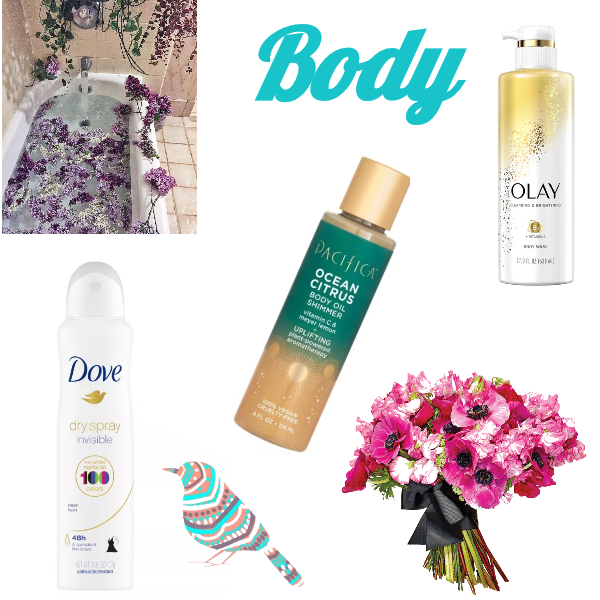 First up is Olay Cleansing and Brightening Vitamin C Body Wash.  The dry Summer heat in Wyoming is no joke, and if you're spending lots of time at the lake, pool, or just outside in general your skin can get pretty rough. I love the light smell of this, how well it lathers up with our well water, and how soft it leaves my skin.
Dove Invisible Dry Spray Sheer Fresh Antiperspirant is hands down the best deodorant I've used in a long time. I'm a terrible stress sweater and this stuff can handle anything I dish out, and no white streaks on my clothes is an extra plus. From jogging in 80-degree heat to the sweltering beach days this keeps me smelling awesome…or at least bearable lol! Side Note: I did have a flashback to middle school gym class and changing in the locker room because this was the first time I've used a spray in almost 30 years.
Pacifica Shimmer Ocean Citrus Body Oil I picked this up on a whim at Target and loved it so much I went back and got another scent. This thick oil gives you tons of moisture with a hint of shimmer…which means it makes your skin glow in all the right ways. The subtle scent made me feel fancy, even when all I did was put on a clean pair of sweats. While this oil isn't sticky or slippery you will want to give it a few moments to soak in before you put on your clothes. It also works wonders on dry, rough, cracked feet!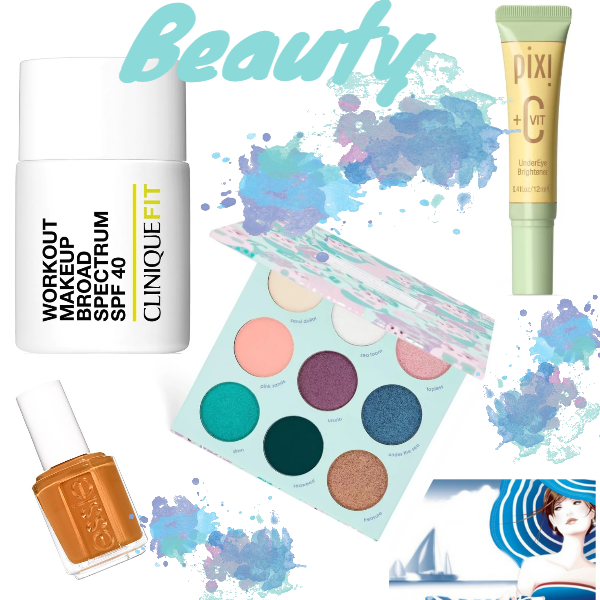 CliniqueFIT Matte Workout Foundation is everything you want in a Summer foundation. I've used this brand as my Summer foundation ever since it came out and I still love it. SPF 45, lightweight, and made to withstand heat and sweat means it's perfect for the Summer. It has a medium coverage, but it's easy to layer on for a nighttime full coverage look. Make sure you pick a darker color to match your Summer tan.
I was 100% suckered into buying Winky Lux Kitten Eyeshadow Pallete In Mermaid Kitten because of the cute packaging. These fun colors might look like a bit much for an almost 40 mom of 5…but trust me now is the time to be bold. Even if you don't feel comfortable doing an all-over blue or green lid, use it as a liner for a fun pop of color.
Pixi by Petra +C VIT UnderEye Brightener is a game-changer if you have dark undereye circles. I don't know what fabulous ingredients make it both light and creamy yet camouflaging, but I love them. I have to be super careful because my undereye area is extremely sensitive, but I have had no issues with this product. It's even smooth enough to allow you to put concealer or foundation over it for even more coverage (though you'll be surprised at how great you look after only a week of consistent use).
This deep golden brown nail color is flattering on EVERY skin tone, I promise. Essie Nail Polish in Kaf-Tan is my new favorite. It's my new favorite nude to wear on my toes or fingers. It goes with everything you could possibly wear AND offers you a sophisticated put-together look. You can see me wearing it below in a collab we did with Lane Frost Brand.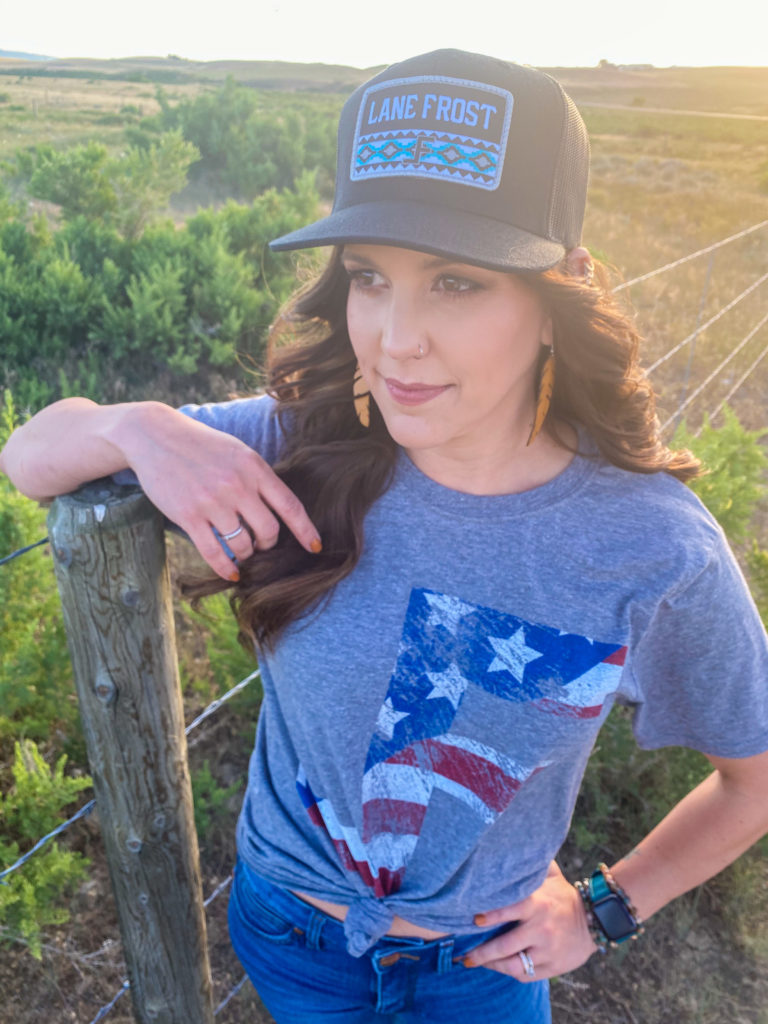 What new fun Summer beauty products are you using right now?!
Categories: Beauty, Prairie Wife Style
Tags: , Beauty, beauty products, style, summer, summer beauty, summer body, summer looks, summer makeup