Join Us For a Flamingo Parade!
Posted July 10, 2020 by Prairie Wife -
The Wyoming Breast Cancer Initiative is an organization dedicated to increasing breast cancer awareness and prevention across Wyoming.
Money raised in Wyoming stays in Wyoming and goes towards helping Wyoming women.
WBCI aims to raise awareness and fund breast cancer programs in Wyoming with an emphasis on increasing breast health education, financially assisting breast cancer screenings, facilitating patient navigation and promoting survivor services.
Through fundraising efforts across the state, all proceeds remain in Wyoming to grant into eligible programs.
And right now, they need our help.
Let me backtrack a moment…and share my personal connection to Breast Cancer with you.
Maybe it'll help you to understand why I want you to be a part of this…
My story is sadly, the same as so many other women.
My mother, an older sister, and an Aunt were all diagnosed with Breast Cancer.
UNLIKE many other women, early detection saved their lives.
Let me shout it from the rooftops.
EARY DETECTION SAVED THEIR LIVES!
And THAT is why I am so passionate about WBCI and all the good they do for Wyoming women and their families.
They have saved hundreds of Wyoming women's lives through their programs.
This year COVID-19 has forced WBCI to get creative, and I am so thankful they did.
They've decided to go virtual with their annual 5K fundraiser.
This year's theme for the Pink Ribbon Fun Run is "Flock Together" and it's all about my favorite animal the Flamingo.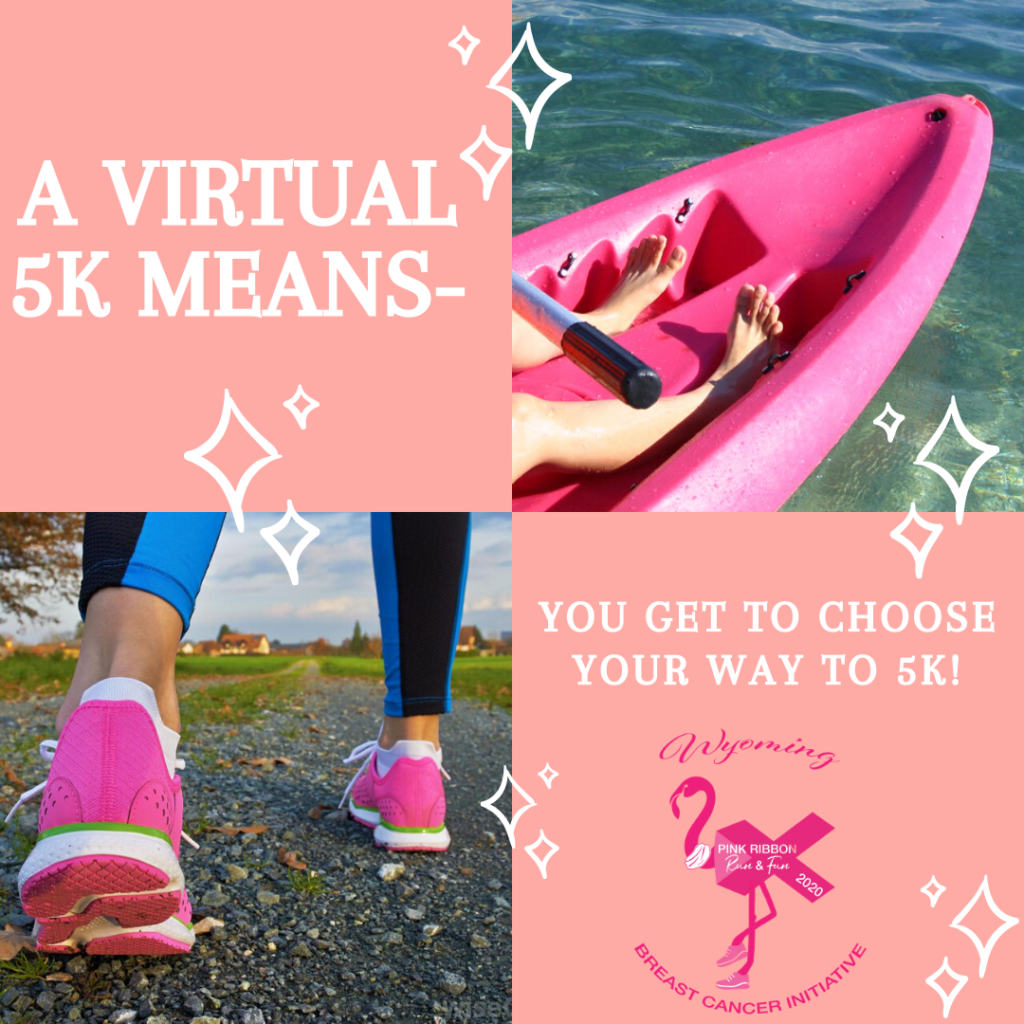 How can you help?!
Follow this link and sign up to be on my team, this is how we raise funds that go towards so WBCI so it's important that you click that "JOIN MY TEAM" button!
I've created a local family-friendly event for whoever wants to participate.
You can meet us at Edness Kimball Wilkens State Park at 7 pm on August 3rd with a Flamingo toy, Flamingo Garden Decoration, or dressed like a Flamingo 😉 and then we will walk or run together.
If you can't join us, don't worry!
Sign up to be on our team (and make your donation) and then share your pictures of your very own Flamingo Parade with us!
Follow this link to our Facebook event and let us know you're participating!
Don't want to do a 5k ?!
Well then….get flocked!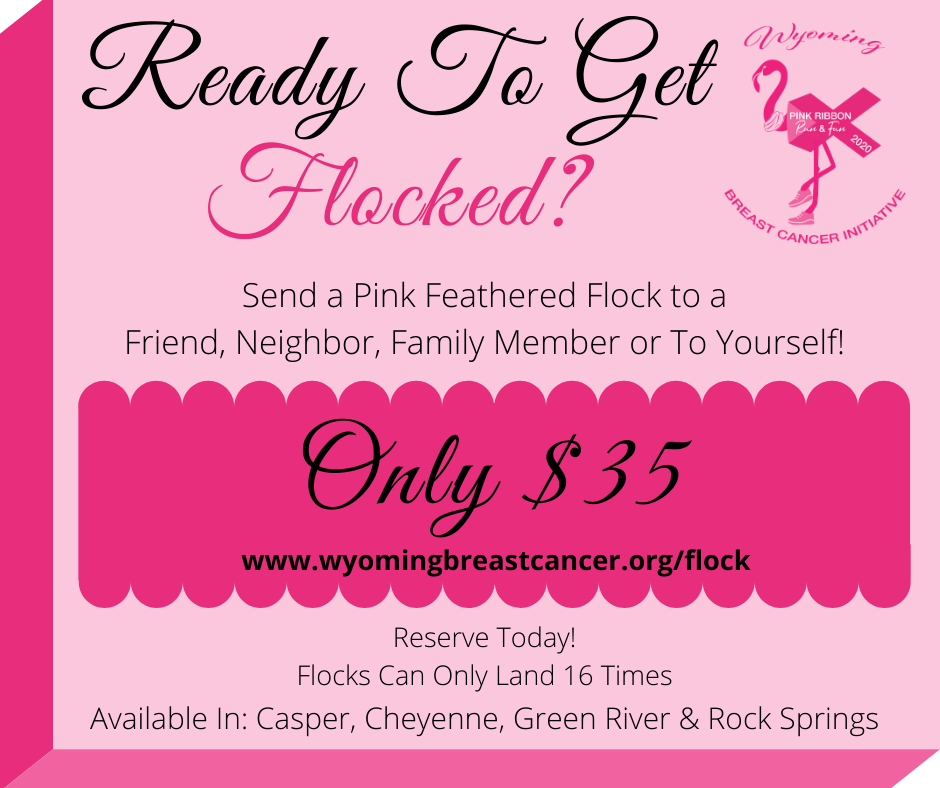 If you'd like to make a donation of any amount to WBCI without any of the 5k commitment please follow this link.
Categories: Life As It Happens
Tags: , 5k, breast cancer, breast cancer fundraiser, breast cancer support, family friendly, pink ribbon run, WBCI, Wyominig breast cancer initiative