Triple Chocolate Cookies
Posted July 14, 2020 by Prairie Wife -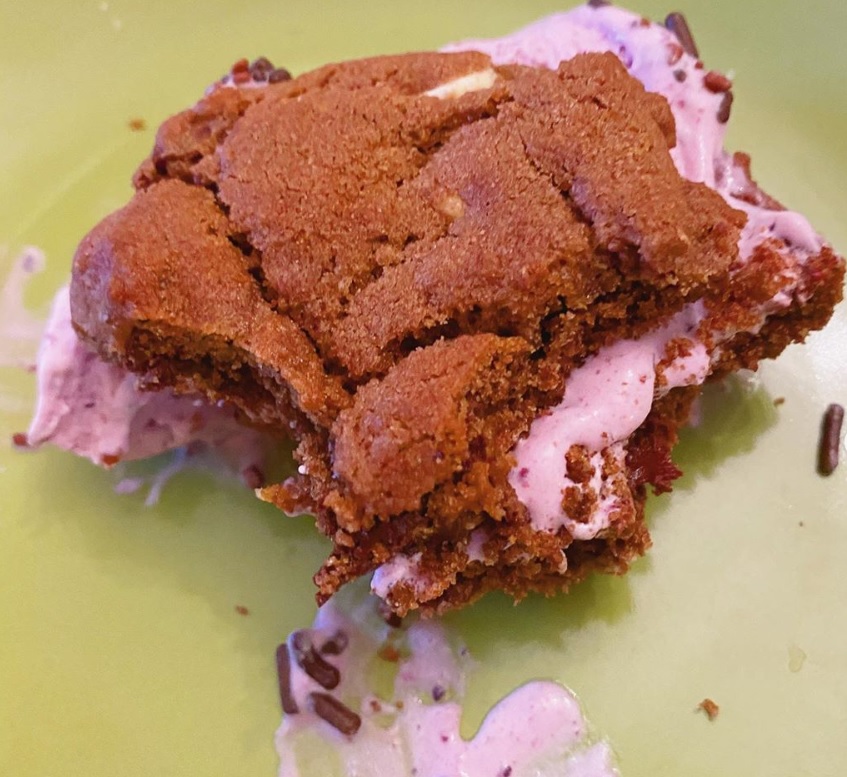 I "invented" these triple chocolate cookies last week because of something I saw on the FOOD network.
Giada De Laurentiis made homemade ice cream sandwiches with her family on a recent episode, and I thought that sounded pretty tasty.
But, I wanted to get a little creative (not just chocolate chip cookies and vanilla ice cream) so I decided to use some frozen berries to make homemade wild berry icecream.
In my mind chocolate and berries go hand and hand so I took my famous chocolate chip cookie recipe and mixed in some cocoa powder and milk chocolate and white chocolate chips.
Done, mic drop, the cookies were awesome!
You asked me on Instagram to share the recipe with you, so here it is.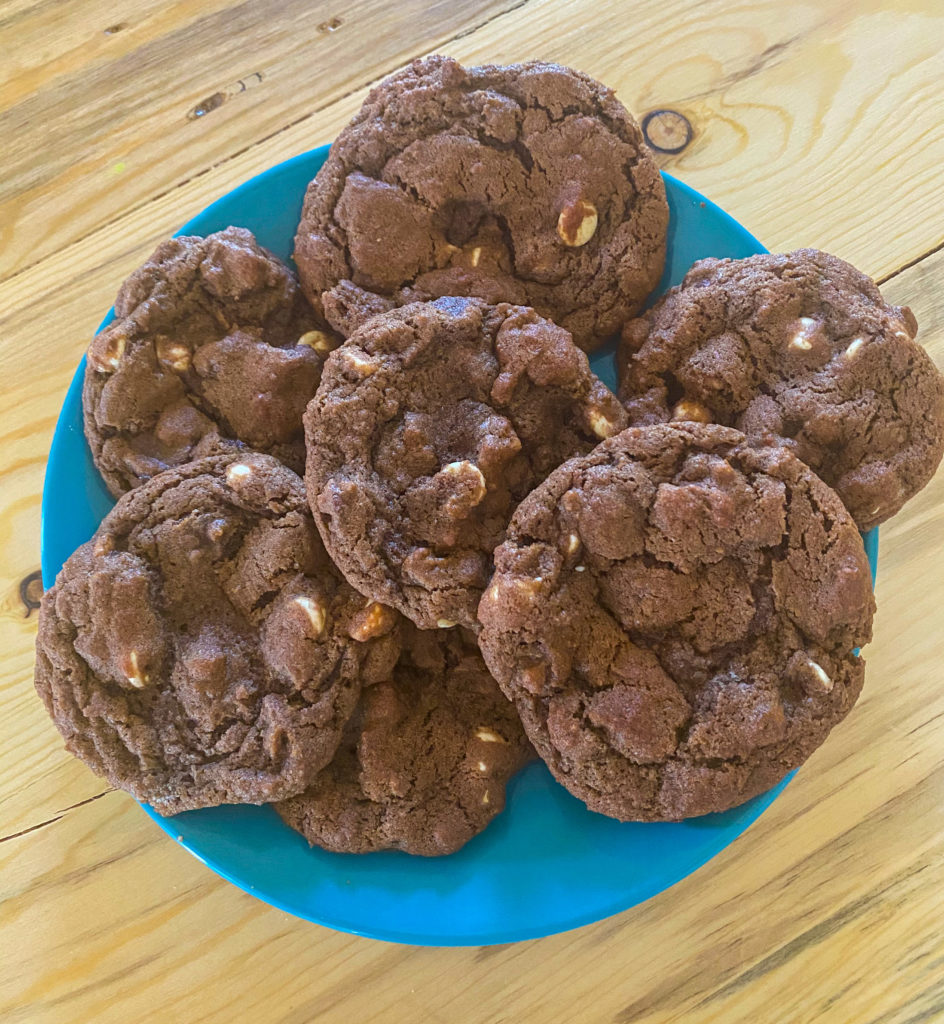 Triple Chocolate Cookies
Total time: 35 minutes, 15 minutes prep 15-20 minutes total baking
Makes 36 cookies
Ingredients
2½ cups whole wheat flour (white flour is fine as well)
1/2 cup cocoa powder
1 cup brown sugar, packed
½ cup white sugar
1 cup (2 sticks) unsalted butter packed
2 eggs
2 tsp  Vanilla extract
1tsp baking soda
1 tsp salt
1 cup semi-sweet chocolate chips (I like to mix in milk chocolate chips too)
1 cup white chocolate chips
1. Preheat oven to 375 degrees.
2. Into a large bowl (I use my KitchenAid stand mixer) put the butter, brown sugar, white sugar, eggs, and vanilla. Stir until well combined.
3.  Add the flour and cocoa, baking soda and salt and stir.
4. Add the chocolate chips and briefly stir. Spray three pans with non-stick cooking spray.
5. Using a large spoon to scoop out the cookie dough, place each spoonful about two inches apart on your pan. I usually do 12 cookies per sheet.
6. Place your pans into the oven for approx 10 min.
7. Let them cool on the cookie sheet, and then put them in an airtight container for storage.
Categories: Recipes, This and That
Tags: , chocolate, cookies, Dessert, ice cream sandwiches, recipe, sweet treats, triple chocolate, triple chocolate cookies