Some Ideas For Winter Break Binge Watching
Posted December 23, 2020 by Prairie Wife -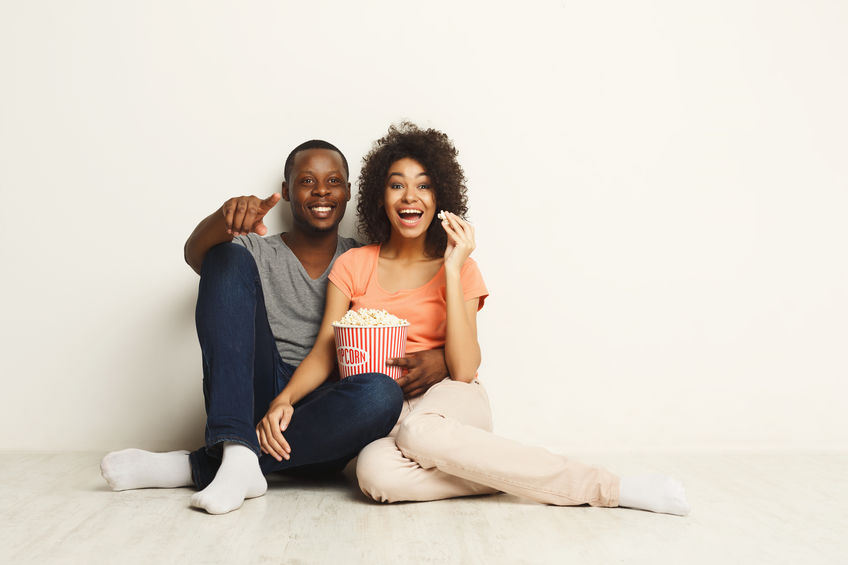 While there are some parts of Winter Break that seem chaotic and crazy, it's often a time where I find myself with a bit more couch time than usual.
So, in case you find yourself in the same situation, I thought I would recommend a few shows (and movies) that I have watched and enjoyed over the last few months.
In this well-written series, Lucifer (yes THE devil himself) is living in modern-day LA. He ends up getting involved as a consultant for the LAPD and through this journey, he begins to change. The dry humor in the series, the creative inclusion of biblical themes and characters, as well as a bit of drama and danger makes this an entertaining show. Keep in mind this is NOT one to watch when the kids are around…and trust me when I say your favorite character will by Lucifers psychiatrist.
If you like historical dramas with intrigue, sex, politics, love, evil plots, more sex, more evil, amazing fashion and a whole lot of weeping this series is for you! It tells the story of Catherine of Aragon, King Henry VIII's first wife. If you are familiar with English history, you know that this particular King Henry had 6 wives in total and brutally got rid of each one that was unable to produce a male heir to the throne. The series is based on the best-selling books by Phillipa Gregory  The Constant Princess (2005) and The King's Curse (2014).
This delightful kids movie has a decidedly Christmas feel to it, but really, it can be enjoyed year-round. It's the story of a toymaker whose apprentice steals his ideas. He loses his family and motivation to continue doing what he loves…until his granddaughter shows up. This musical is fast-paced, and has just enough silliness and adventure to keep your whole family entertained!
Dolly Parton's Christmas on the Square (Netflix)
This is another feel-good winter break movie that has singing and dancing…and obviously the one and only Dolly Parton (playing a sequin, feather, and fringe bedazzled angel). I truthfully didn't pick up on the fact that this was a musical before I watched it, and was pleasantly surprised. Like Dolly's music, this movie tackles all sorts of "taboo topics" like pre-marital sex, infertility, death, and broken family relationships. Trust me when I say it's all tied up with a satisfying beautiful bow at the end, but keep the kleenex close by.
Look here's the deal. If you don't like musicals you won't like this. If you are okay or meh about musicals or don't have an opinion about them…and you haven't seen this…stop what you are doing and watch it now. NOW!
I'm always looking for new stuff to watch so make sure you drop your favorites for me in the comments.
Categories: Reviews
Tags: , binge watch, binge worthy shows, dolly parton christmas on the square, hamilton, lucifer, the spanish princess, watch tv, winter break