A Few Of Our Favorite Beauty Products of 2020
Posted December 29, 2020 by Prairie Wife -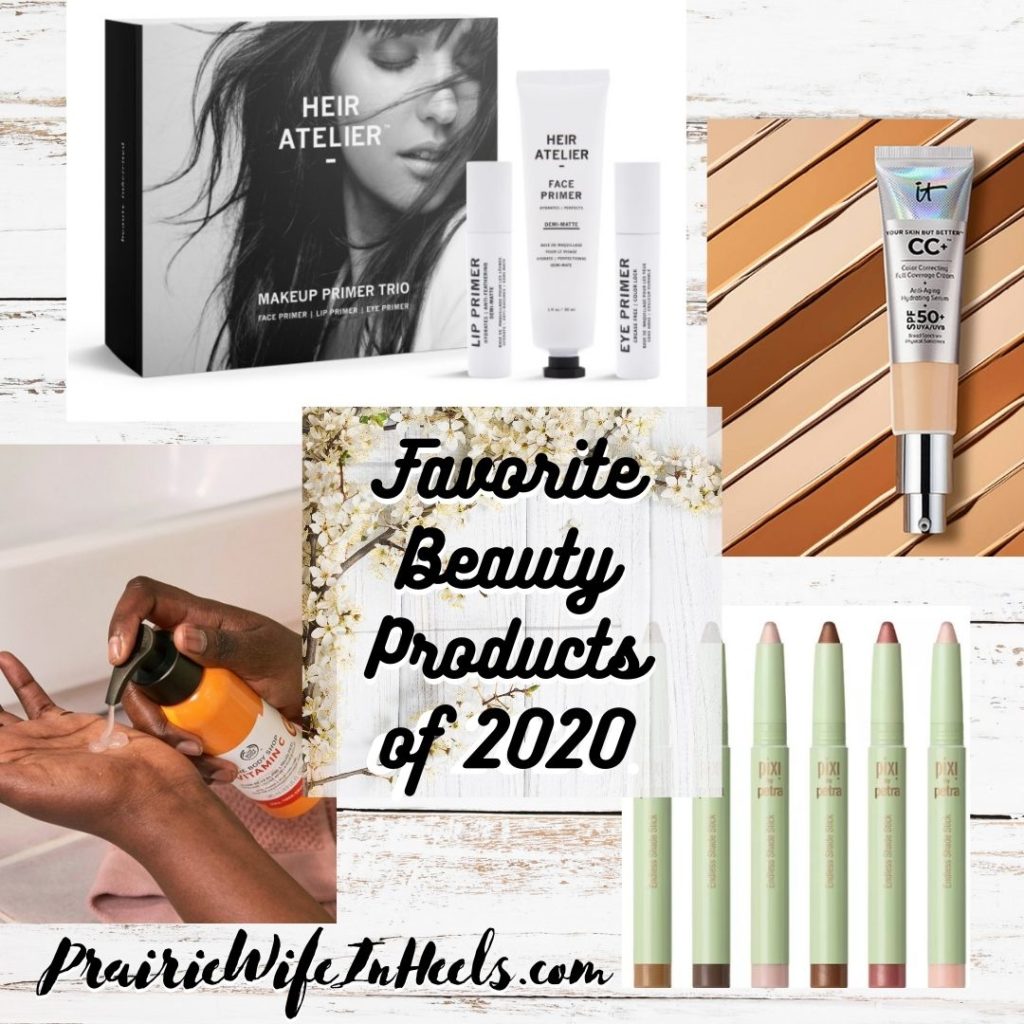 Kori (my event makeup and hairstylist from Kor&Co.) and I met up and gathered a few of our favorite beauty products of 2020.
And while yes 2020 has been full of (ahem) many ups and downs, there have been some things we've loved about it…like these products!
Plus, we thought this would be a great list for you to have as you march into 2021, full of grit and grace and ready for whatever comes your way!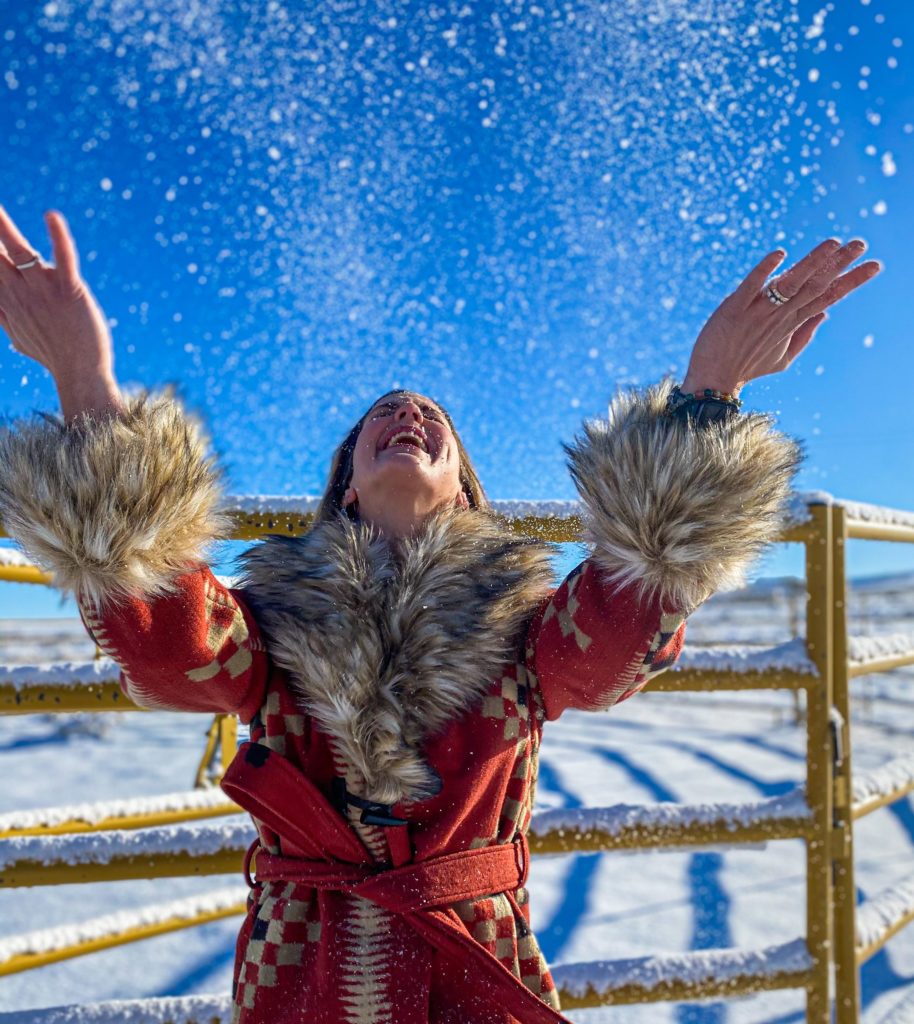 After all, why not add gorgeous skin and flawless makeup to your New Year's Resolutions?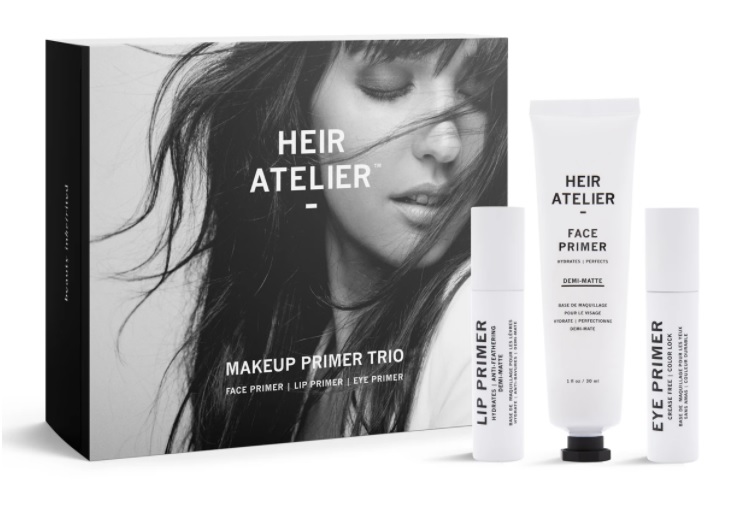 Prairie Wife: I've been in love with this makeup primer ever since I interviewed Kendra for a Prairie Wife of the Week post several years ago. It's still my number one must-have makeup product and I use the eye primer religiously, it keeps even the creamiest eye color exactly where I put it.
Kori: For Brides during a sweaty Summer Wedding or a freezing cold December event, this product has been a game-changer for my makeup application!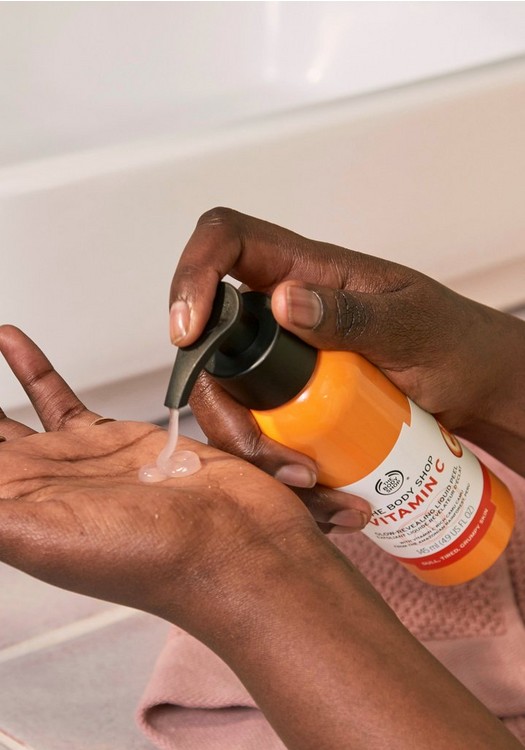 The Body Shop Vitamin C Liquid Peel
Kori: This is a chemical peel for your whole body! It leaves my entire body from top to booty…I mean bottom 😉 feeling soft. It gives me a fabulous moisturized base, which is a bit of a miracle in Wyoming's dry climate!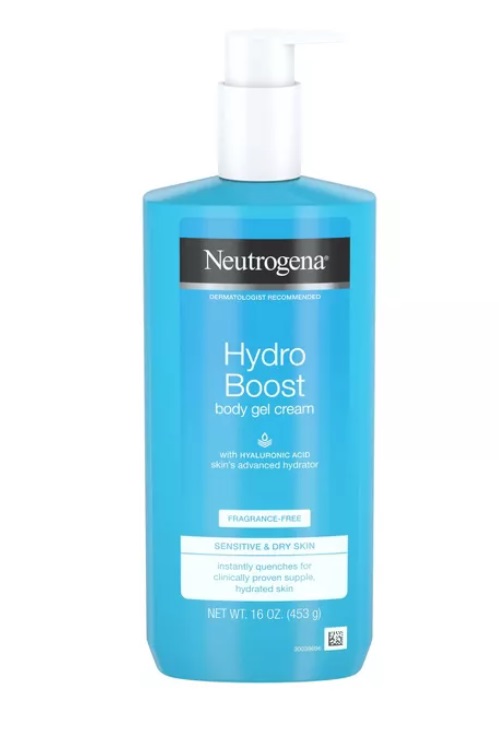 Neutrogena Hydro Boost Body Gel Cream
Prairie Wife: This is hands down my favorite body lotion to use YEAR ROUND. Yes, it's amazing for keeping those dry bumpy areas (like the back of your arms or elbows) smooth and soft, but it's light enough to use on hot summer days. It soaks in within seconds without any scent or sticky residue, and it works!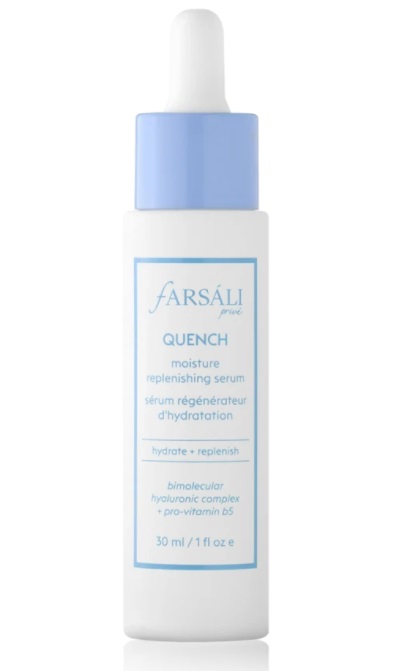 Farsali Prive Quench Moisture Replenishing Serum
Kori: This hyaluronic acid facial cream I purchase at Stirling Skincare Clinic has done wonders for my skin. My skin used to be so dry it itched, darn that Wyoming wind! Now it's soft and hydrated. Which makes it a perfect canvas for makeup.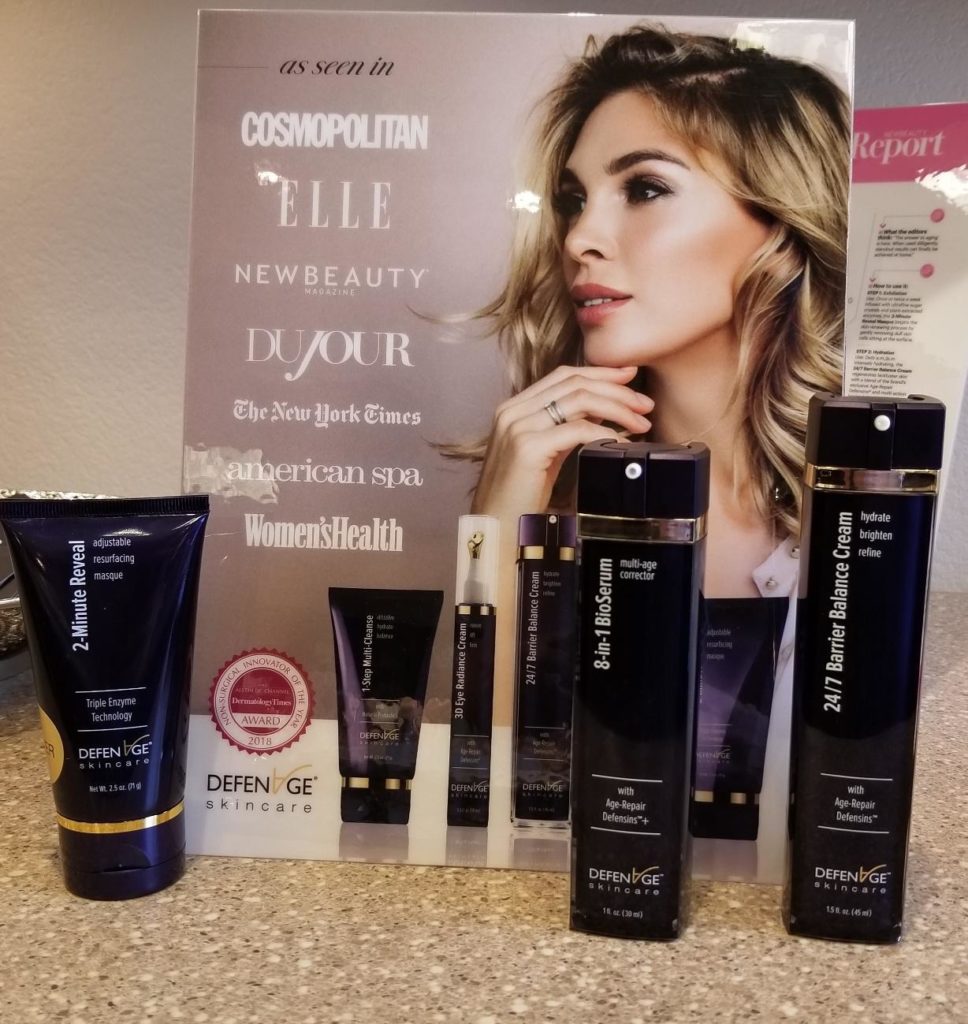 Prairie Wife: Between this skincare line and the fabulous monthly facials that I get at Stirling Skincare Clinic I swear I look younger now than I did 4 years ago! I use the face wash and scrub in the shower, and then the three-step (cream, serum, and under-eye cream) moisturizing set every night. My skin is smoother, plumper, blemishes disappear within days AND I have a great year-long glow.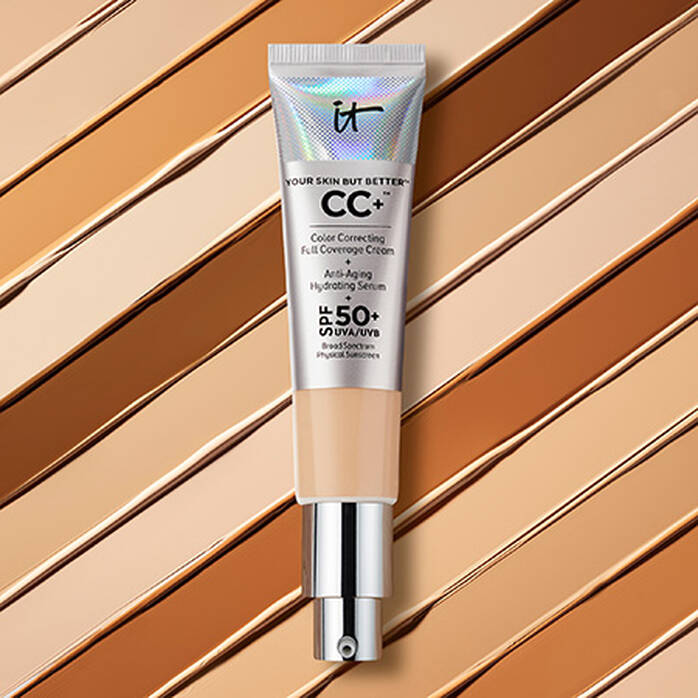 Kori: All the coverage you want, with a creamy texture that stays where you put it ALL DAY LONG. And did I mention it has SPF 50 too? This full-coverage foundation is full of moisture and won't sink into your smile lines (especially if you use Heir Atelier Makeup Primer), and comes in a variety of shades so you can easily find your best match. It helps feed your skin with nutrients while keeping you looking flawless.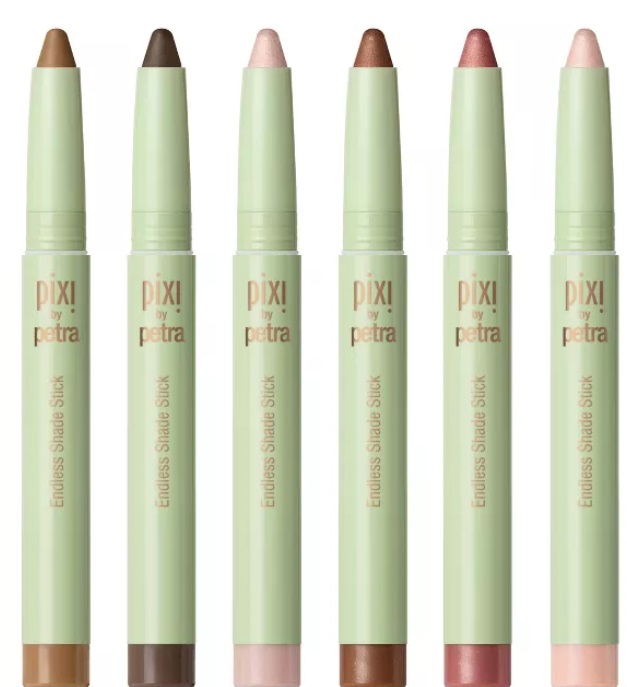 Pixi By Petra Endless Shade Stick
Prairie Wife: I love quick and easy makeup products that can add a big impact in a little amount of time. These eyeshadow sticks are all that and more. Use the tip as an eyeliner (under your eye for a smokey look) or just spread some on your lid for an all-over smooth color. I use the light color to line under my eye and in the corner to fake a full night's sleep. The color "Copper Glaze" is the perfect natural for day or night, trust me!
Have a favorite product from 2020 you can't live without?
Let us know in the comments!
Want to hire Kor&Co to do your hair and makeup for your next family picture session or event?
You can check out her portfolio and ask about pricing by following this link.
Categories: Beauty, Prairie Wife Style, Product Reviews, Reviews
Tags: , 2020, Beauty, body shop vitamin c peel, defenage, Heir Atelier, IT CC, Makeup, neutragena hyro boost, pixi endless shade stick, stirling skincare