Some 2019 Fall Fashion Must Haves
Posted October 1, 2019 by Prairie Wife - 2 comments
With a week of off and on rain and fog, and snow in today's forecast, it's safe to say that fall is here.
While I am a bit sad to say goodbye to my flowy skirts and dresses and open-toed shoes, there are several fall fashion trends that I can't wait to try out.
Below are a few of my must-have items for the 2019 Fall Fashion Season.
These are items that I think are classy, chic, will still work well into winter and spring AND will look great on every body type AND age.
Black Skinny Jeans are a staple in my closet. I love that I can dress them up with a blouse, blingy jewelry, and high heels. Or, wear them with a cute pair of sneakers, an oversized sweatshirt, and a baseball hat. I prefer to wear a pair without holes like in the picture but have seen some great ones with knee holes and unhemmed bottoms.
It took me a bit to get behind the kimono trend, but I have recently begun to embrace it. I love the lace kimono look because it's feminine with just a bit of western flare. I love the mustard color of this one and think that it would look amazing with a tighter fitting white longe sleeve top, silver and turquoise jewelry and either boot cut jeans and cute cowgirl boots or skinny jeans and knee-high boots…perfect for date night or coffee with the girls. This specific lace kimono came from our partner Simply Creative (a boutique in Wheatland, WY). You can receive 20% off your total order using the code PRAIRIEWIFE.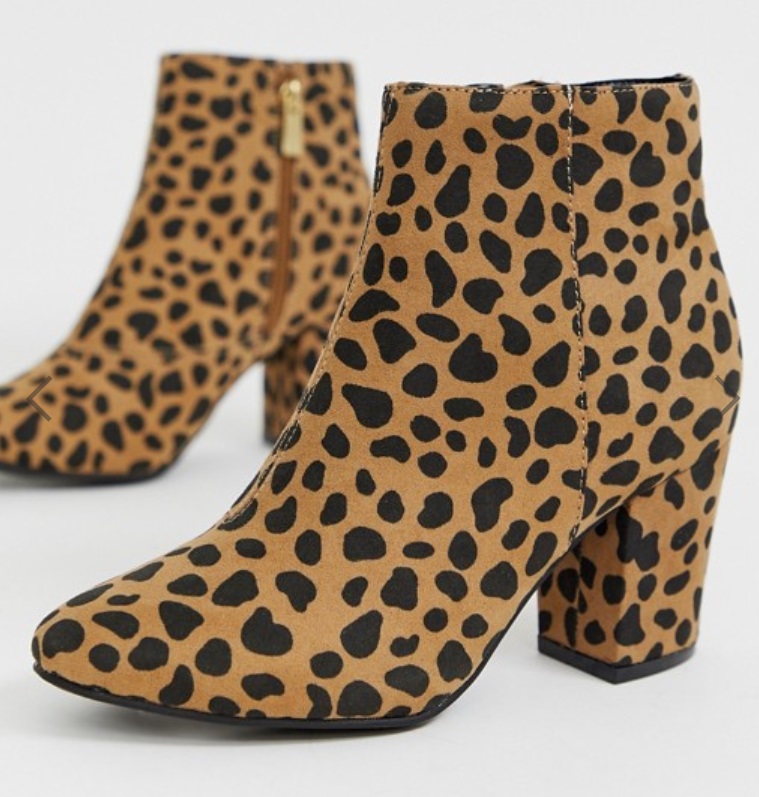 Anything animal print is ALWAYS on trend (in my opinion) and this fall it looks like everyone else agrees with me. From snakeskin scarves to these adorable cheetah booties, a pop of animal print can take a meh black top and jeans to chic and fun. I've even seen some distressed jeans with animal print patches and coats with animal print sleeves! Side Note: Camo accents are also all the rage right now.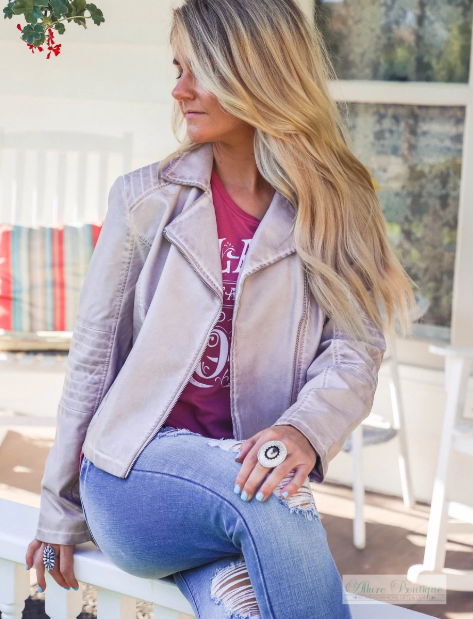 Colored Leather (or vegan leather aka fake leather) coats of any style are 120% on-trend. I have an ox blood colored leather bomber jacket that is one of my favorite pieces, and I just recently added this blush pink one to my closet. It's from a local Wyoming boutique (and you can order online too) and you may have spotted me wearing it at the Wyoming Women's Expo if you follow us on Instagram. Other colors I love in a leather coat are cream, red, and gray.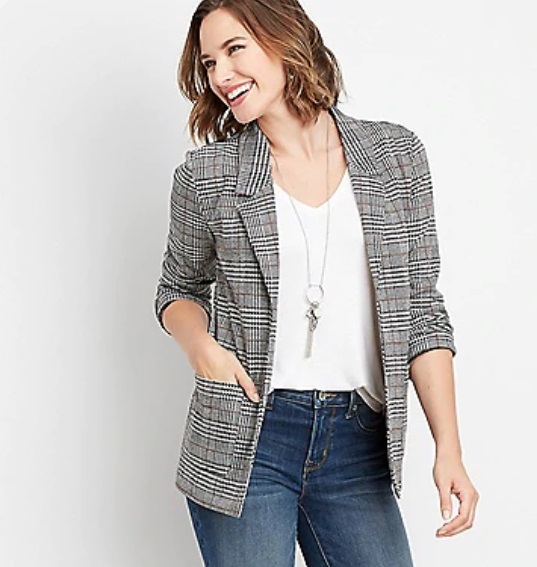 I've seen this look all over Instagram and when one like this came in my Trunk Club this last month I knew I had to keep it. This looks sophisticated and professional with a crisp pair of black ankle-length trousers and a blouse. Add high heels to the blazer and jean look that's in the picture, and you have my go-to outfit to wear for speaking engagements. Wear it with a printed relaxed t-shirt, distressed jeans, and sneakers for a cool girl vibe.
I'm also adding a link to a floppy felt hat (I love the deep green color of this one) because I adore the look…but I absolutely cannot pull it off so out of pure jealous spite I'm only giving it a mention 😉
Are there any fall fashion pieces that you think I missed?
Categories: Fashion, Prairie Wife Style
Tags: , 2019, animal print accessories, black skinny jeans, colored leather blazer, fall 2019, Fall Fashion, fall fashion for women, lace kimono, plaid blazer, women's fashion