Six of My Favorite Audiobooks on Audible
Posted July 5, 2019 by Prairie Wife - 2 comments
Now that I am officially back to being a working mom I have less time to read than ever before.
Audiobooks have become my saving grace.
I listen to them when I run, hike and walk the dogs.
I listen to them on my 30-minute drive to work, while I do laundry and the dishes, when I put on my makeup and yes…even when I shower.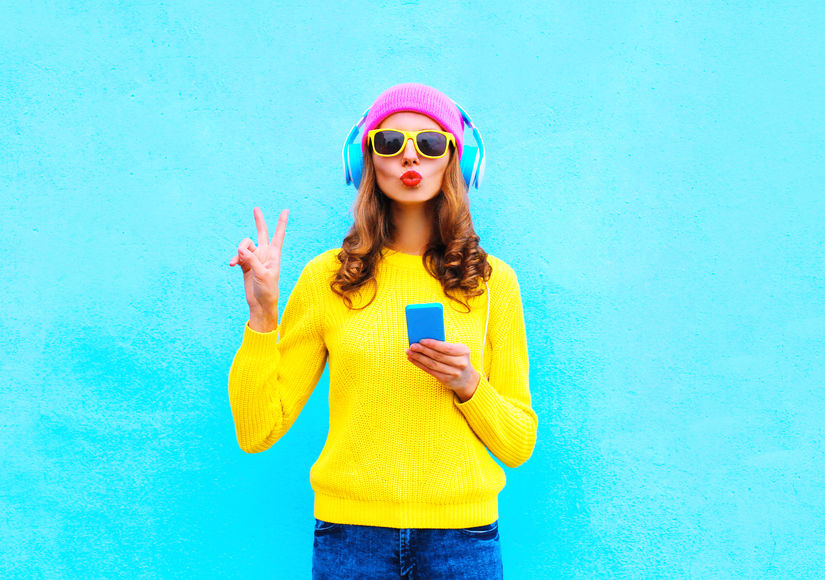 I know a lot of you are the same way, so I thought I would make a list of a few of my favorite Audible books.
I know there are other ways to listen to audiobooks but I use Audible. I get a free Audible credit every month with my Amazon Prime subscription. AND they have some phenomenal "only from Audible" books. You get to listen to three free picks from their list a month, and it has 100% been worth my time to scan the options. I've also learned that many of the books that I read for "free" each month with my Kindle Unlimited subscription are also free on Audible. They just automatically show up in your Audible Library.
I feel like I need to say really quickly that this is NOT a sponsored post lol. I seem to be going on a bit about how amazing Audible is…and just in case the folks at Audible ARE reading this I wouldn't turn down an offer 😉
As I thought about the audiobooks I wanted to talk about, I found myself wondering what REALLY makes a great audiobook.
Obviously, the books themselves need to be interesting (or at least interesting to me) and fairly well written, but I think it's safe to say that the person who narrates the book can totally make or break the experience.
Tracy Brogan's books are among my favorites to listen to on Audible. One time one of the narrators ended EVERY SINGLE SENTENCE with her voice going up. Every sentence ended up sounding like a question and it drove me nuts! I couldn't get past the first chapter.
Below are my favorite books on audible based on the story AND the high quality of the narrator. They are in no particular order. Some of them may look familiar because I've recommended a few of them before as good books to read.
Evil Eye (only from audible) Author: Madhuri Shekar  This book starts out funny and lighthearted with phone calls between a mother and daughter. The mother wants the daughter to settle down and her reactions are at first equal parts amusement and annoyance. The narration is 100% done with phone calls and voicemails between the characters. As the plot develops it turns into a mind-bending thriller that will have you doubting everything you thought you knew when you first started listening. NOTE: TallGirlJ listened to this after my recommendation and gave it high praise too!
The Magnolia Story Authors/Narrators: Chip and Joanna Gaines  If you love Fixer Upper and the Gaines you'll love this book. It's one part autobiography and one part how to create a business. Then add a dash of religious undertones and life inspiration/advice and you have "The Magnolia Story." I'm sure it's a great read, but there is something about listening to Chip and Joanna narrate their life that made this truly enjoyable.
The Crazy Rich Asian Series Author: Kevin Kwan I absolutely loved listening to this entire three-book series. I found that the narrators added extra ambiance to the story that I would have missed if I read it. Also, with all the Asian language and cultural asides in the books,  listening to it allowed the plot to flow smoothly.
Changeling: A Novel of Sorcery (only from audible) Author: Molly Harper I cannot wait for the next book in this series! This YA novel is about a young girl named Sarah who is a "snipe". Snipes are nonmagical humans who are servents to the "guardians" or powerful magical humans. Suddenly, Sarah develops magical powers. Her guardian family gives her a new identity as an upper-class girl named Cassandra and sends her off to boarding school to learn how to use her magic. Part social commentary and part magical mystery, this book had me hooked from the first chapter. If you like this one, I recommend checking out some of Harper's other books.
The Overdue Life of Amy Byler Author: Kelly Harms When librarian Amy's husband left her and their two children, she moved forward the best she could. Several years later he's back. He wants to take the children for the Summer and give her a much-needed break. Torn between mom guilt and a desperate need to reconnect with herself Amy heads to NYC for a whirlwind Summer. When her magazine sponsored makeover (it's good to have friends in high places) goes viral her #momspringa break takes off in a direction she never could have predicted.
Hello Lovelies! Author Hayley DeRoche (only from audible) Any of you that are fellow bloggers, or fascinated with the culture of social media influencing will love this one. Famous mommy blogger Jessica Pine gives one of her readers a chance to join her on a cruise ship vacation. SAHM Ruthie St.James (ex-political communications strategist) wins and she just KNOWS it's her chance to finally become best friends with her internet idol. Once the cruise ship sets off, it turns out that the life of a blogger isn't quite as perfect as their Instagram feed would lead you to believe. This is a fast-paced light read full of laughs and drama and more than a few totally relatable mom truths.
I'd love to hear any of you Audible suggestions, drop them in the comments!
Categories: Book Reviews, Reviews
Tags: , audible, audio books, Book Reviews, changeling, crazy rich asian series, evil eye, hello lovelies, the magnolia story, the overdue life of amy byler