Four Books To Keep You Company
Posted May 24, 2019 by Prairie Wife -
The Cowboy and I headed for London last week. 
If you have been following me on social media you know it's been a trip FULL of memories.
One of the best things about long plane rides is the chance to get in some uninterrupted reading. Below are four books that I can highly recommend to keep you company if you are traveling…or if you're just trying to sneak a few quiet minutes away from your family.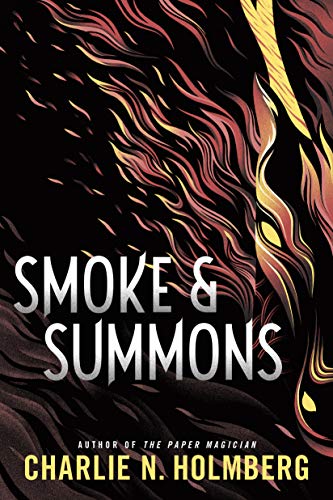 Smoke and Summons by Charlie N. Holmberg
If you don't like fantasy, thrillers, or high energy mysteries this book is not for you. Charlie N. Holmberg has become one of my favorite authors and the first book of the Numina Series is not disappointing. Warning, it IS definitely more adult and edgy than her Paper Magician Series. The main character Sandis is a vessel for an ancient spirit, and her master uses her as a weapon for his own gain. Sandis finds her freedom but must learn to trust a stranger in order to stay safe and survive. I've read the second book of this series and it's equally as awesome!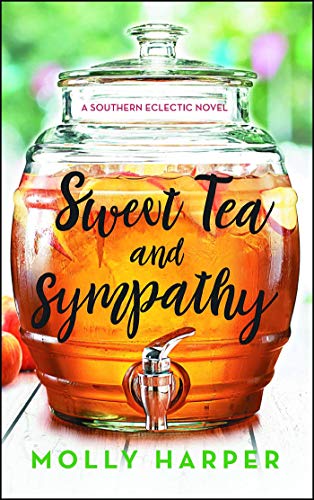 Sweet Tea and Sympathy by Molly Harper
This novel was just plain fun to read! The McCready Family Funeral Home and Bait Shop is located in a small town deep in the heart of Georgia. When a series of unfortunate events lands celebrity party planner Margot on their doorstep (or should I say dock) she is determined to get out of their ASAP. An extremely strained relationship with her absentee father and a whole slew of eccentric relatives, keeps the plot hopping. A sexy love interest will have you up reading long past bedtime to see what happens next! Note: I haven't been brave enough to read the next book in the series "Save a Truck Ride a Redneck"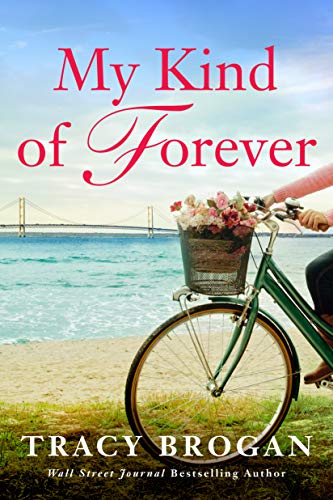 My Kind of Forever by Tracy Brogan
I almost always listen to Brogan's books on Audible and without fail I find myself hiking an extra mile or two just so I can keep listening. This book is the second in the Trillium Bay series and I think I liked it better than the first. Brooke Callaghan is the oldest of three sisters, and the youngest mayor ever elected on the small Michigan island of Trillium Bay. As she struggles to find her footing in her new position, a hot new man shows up on the island, Leo Walker. While Brooke struggles to decide if her heart can handle a senseless a fling she learns that her quiet island home has been hiding a jewel thief for more than 20 years. I like the mystery and twists and turns of this book, and it's easy to read when you know that everything will turn out perfectly in the end!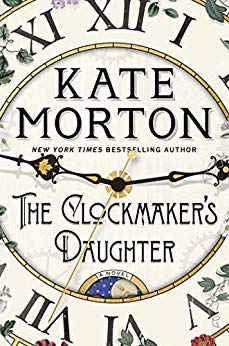 The Clockmakers Daughter by Kate Morton
Our beloved Wyo Sal recommended this book to me, she even took the time to come to the radio studio and drop off her lovely hardcover book (yes a real book) for me to borrow. I had big plans to read it in Texas but in the end, didn't have any time to even crack it open. On Mother's Day, I was granted the luxury of hours of uninterrupted lounging time, and I gleefully dove into this novel. As I am writing this I am only 75% done with the book (I bought in on my Kindle so I could finish it on vacation) and I can tell you that after the first four pages I knew without a doubt that this was going to be one of my top reads of the year!
Wyo Sal's short but sweet review from Facebook says it all "The Clockmaker's Daughter, by Kate Morton is big and full and long and tricky and windy and turny, like I imagine a country road in rural England to be. But it's beautiful, too. Don't expect to plow through quickly if you have life responsibilities. But if you need to treat yourself, this is a serious consideration."
Any other recommendations for me?
You know I LOVE to try out new authors!
Categories: Book Reviews, Reviews
Tags: , Book Reviews, charlie N Holmberg, kate morton, molly harper, my kind of forever, smoke and summons, sweet tea and sympathy, the clockmakers daughter, tracy brogan