Save Money Online Shopping with Dealspotr.com
Posted April 14, 2017 by Prairie Wife - 2 comments
It's no secret that I love to shop. You can find me visiting boutiques while we travel, shopping at our local shops and small buisnesses, and trying out every subscription box know to man (and woman). I love finding unique items. That being said, with a family of 7 and one income I have to try and be a bit controlled and smart about my spending.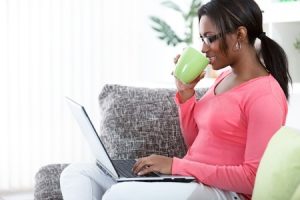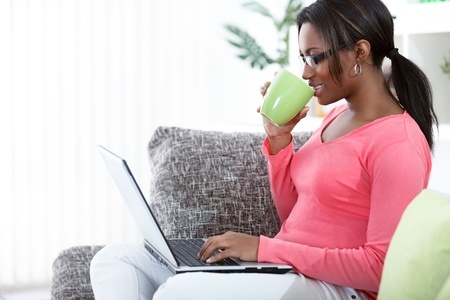 When I have a specific item in mind I often head over to google and search for it. I try to hit a few different sites to see where I can find the best deal. I've even visited coupon sites to look for codes and deals but, frankly I found it frustrating and more often than not, a waste of my time.  I admittedly usually end up using Amazon.com out of ease rather than a better price.
When the people at Dealspotr.com approached me about reviewing their site I figured it was worth a try. I made sure I sent them a copy of our Prairie Wife Guarantee. Those of you that are familiar with it, know that PrairieWifeInHeels.com will only post honest positive (why should you spend your time reading about how much we hate something) reviews. They said they felt Dealspotr was up to our standards and offered me some extra points on my Dealspotr account in exchange for an honest review…So get ready!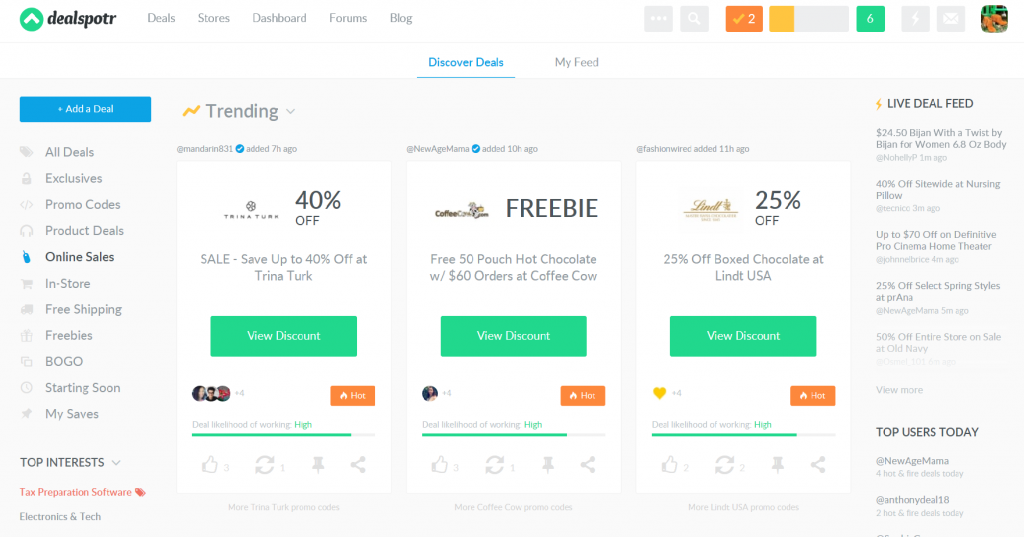 Right off the bat I was pleased with the ease of navigation of Dealspotr.com.
Home page shows all your favorite deals
Sidebar with clear categories to choose from
Clearly stated deals with pictures and links directly to the sites
When I realized I could create my very own feed I was sold!
Add your favorite stores
Only see items you are interested in
Limit your personalized deals to

HOT

or see them all
Follow your friends with similar Dealspotr preferences
Here's how it works…
Go to Dealspotr.com and sign up
Click a specific category or use the site search engine to find deals and save money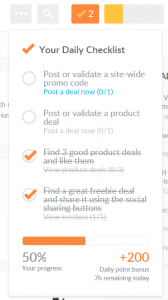 Do you want to save money AND make money?
Look in the right corner for you daily checklist
Pull down the checklist and complete the tasks to earn more points towards Amazon.com gift cards
The links and instructions are right there in your checklist, just click them
You can earn even more points by being an active member of the Dealspotr Community.
Share great deals that you've found on the web (discounts, % off, promo codes, BOGO, or BOGO 1/2 off)
Like your fellow Dealspotr's posts
Validate a deal
Join a discussion
Repost a great deal on your Dealspotr page or Social Media
Here are my thoughts about Dealspotr after using it for almost three weeks…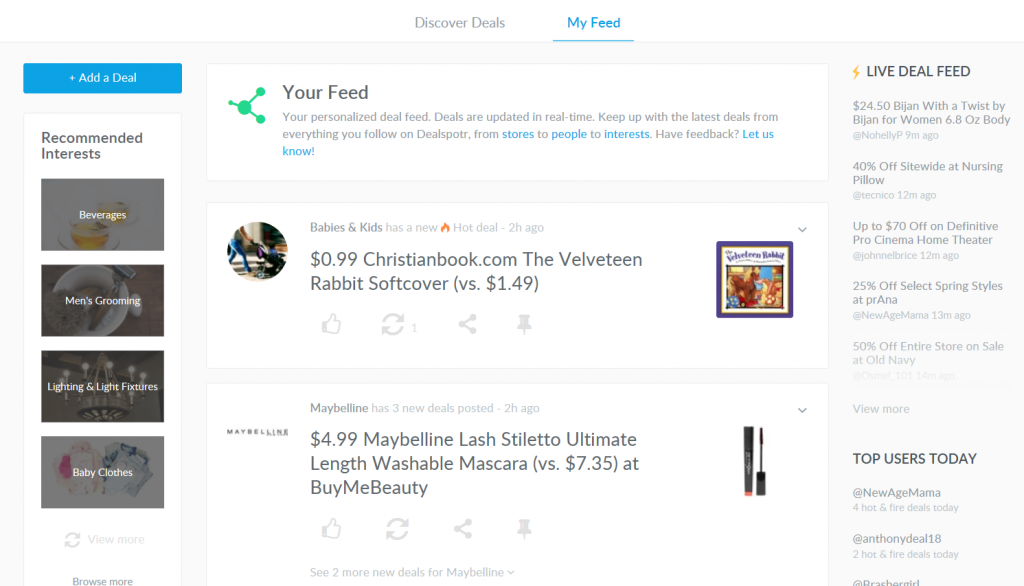 I think that this site is definitely worth the time to sign up. Even if you only use DealSpotr for the deals and promo codes it is 100% worth your time. If you want to earn enough points to receive a gift card to your favorite store, you need to be OK with putting some time in. The first time I posted a deal it took me over 5 minutes. To navigate to the deal, copy the link, take a screen shot, save it, and then copy it onto the deal as well as answer their questions is a bit time consuming at first. That being said, it does get easier the more you do it! I understand why they require so much information, it's the accuracy of their deals that make them worth coming back to.
Good news, there is NO EXPIRATION on your points. If you are able to visit Dealspotr every day and complete your checklist you'll rack up points quickly. Only have a few minutes, you can just check off one or two items on your list. Super busy at home…no worries just stop by Dealspotr when things settle down and get back to saving AND making money!
Being an active member of the Dealspotr community is a lot like any social media site and it's well worth your time when you score great deals AND your first gift card!
Stop by DealSsotr.com and let me know what you think!
Categories: Product Reviews, Reviews
Tags: , coupons, dealspotr, dealspotr.com, gift cards, money saving tips, review, save money, website review