Wyo Sal: Local Shopping Trifecta
Posted April 13, 2017 by Wyo Sal -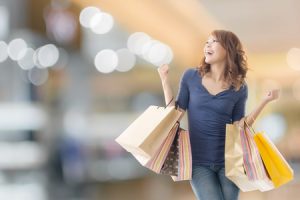 I love to shop, but since moving to the prairie 8-1/2 years ago, it's something that I rarely do. Prior to the move, I almost never had expendable income, but was a pro in the art of "look shopping."
That's simply scoping things out, including trying on clothes and shoes, and then returning for a rapid-fire buying exercise if and when the budget allowed.
Last weekend, I found myself with several unscheduled hours alone. It was bliss. And I rediscovered the art of shopping local.
My first and second stops were, not surprisingly, food related.
After a couple of failed attempts, I actually got breakfast at the still new and completely fabulous Grant Street Grocery, located in one of Casper's oldest neighborhoods.
Still sparkling after its complete remodel and mid- January opening, its Saturday morning single offering for breakfast is nearing cult status.
Chef Matt Sissman was raised in the neighborhood and has returned after an impressive stint in the Fremont County town of Lander.
So the rules are there is one item, announced a couple of days before via e-newsletter and the grocery's Facebook page, the door opens at 10, and when it's gone, it's gone.
Offerings thus far have included hand-cut fries with cheese, bacon and a fried egg; Beignets before Fat Tuesday; similar fries piled with corned beef hash and an egg around St. Patrick's Day; homemade cinnamon rolls with peanut butter frosting, and the requisite Wyoming offering, fries smothered with white sausage gravy (yuck).
The portions are fine, not huge, but for $5 it's a great way to start a weekend. Saturday's offering was fries smothered  in pork chili with a fried egg on top. Around here, that's called huevos rancheros. It was delicious, not too spicy for me, no visible or tasteable cilantro, and very few thus palatable chopped green onions.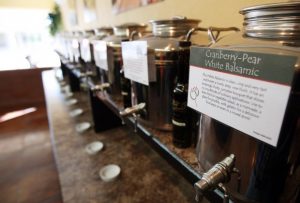 Next was a first visit to Vita Sana Olive Oil and Vinegar Shop downtown in the Wolcott Galleria. We purchased a bread, wine and cheese basket at a recent charity event, and two empty bottles from the boutique with instructions for filling were included.
First hint if you've not been is plan to spend some time. It is not run in, grab a bottle off the shelf, and go. The staff is used to people having a million questions, even though there are signs explaining everything, including what each oil or vinegar is best with. Think wine tasting, only for salad, or bread dipping, or a myriad of other things.
Second hint is that quality is expensive. The bottles the size of mine are $13.95 each. But you're not using very much at all. So I chose Tuscan herb oil and lemon white vinegar. Very excited about their possibilities.
And beyond the store itself, I was stunned to find that there is a cheese and meats gourmet section tucked right in the back of Vita Sana, as well as crackers, jams, rubs and other nifty pantry additions.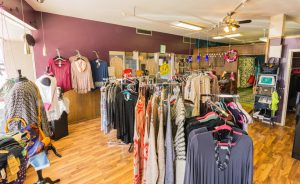 The last stop was just next door at Rubenesque. It's hard to describe how great it is to have stylish clothes that fit available locally. Although I am now a Nana, I don't necessarily want to dress like a person 30 years my senior.
Owner Meagan Wittke stocks the same brands you might see in resort shops, because I've seen them there. While the selection is not enormous, she has way more inventory than I can afford in a season, so that's plenty for me.
I did not buy there, but I saw a great tunic and leggings pair in one of my favorite spring/summer colors, so I will be back.
Aside from necessary groceries, I had hours of entertainment and spent $5 on breakfast.
I am learning from my children how to shop online, but there is something so fun about shopping downtown.
And there are many more to explore in Casper, so stay tuned.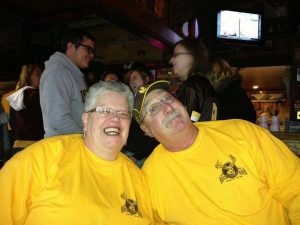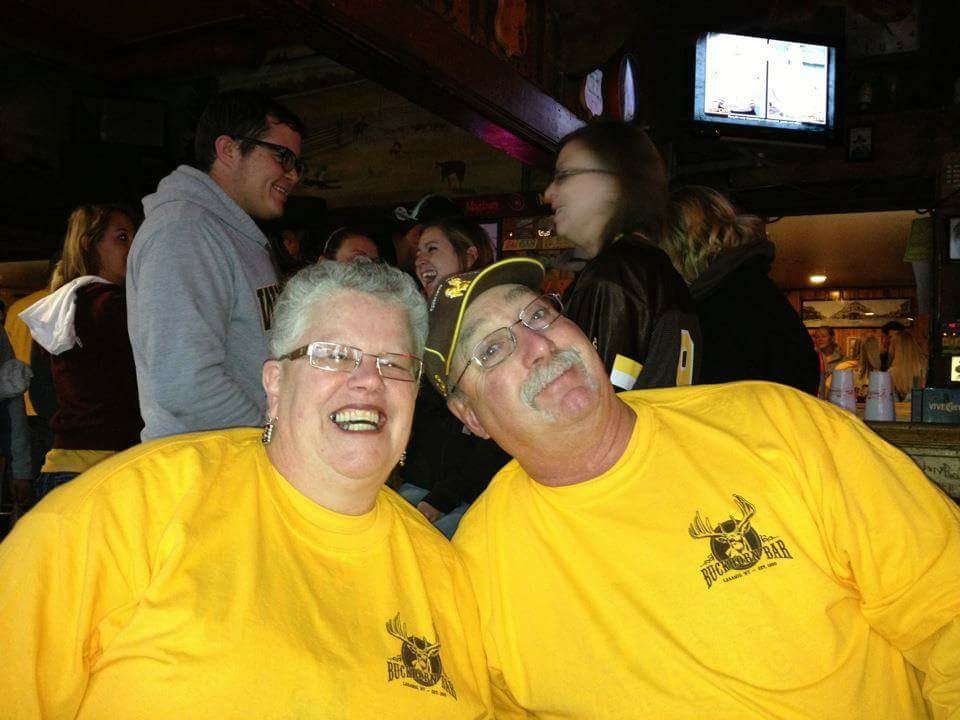 Wyo Sal is a Catholic mom and grandma and works full-time at a job that still usually overwhelms her. She loves football and food and books. She hopes to win the lottery some day.
Categories: This and That, Wyo Sal
Tags: , grant street grocery, rubenesque, shop local, shopping, vita Sana olive oil, Wyo Sal