Quick and Easy Double Blueberry Muffins
Posted October 15, 2019 by Prairie Wife - 2 comments
Note: Sharing this at the request of readers on Instagram who saw my picture of recently made Double Blueberry Muffins and asked for it 😉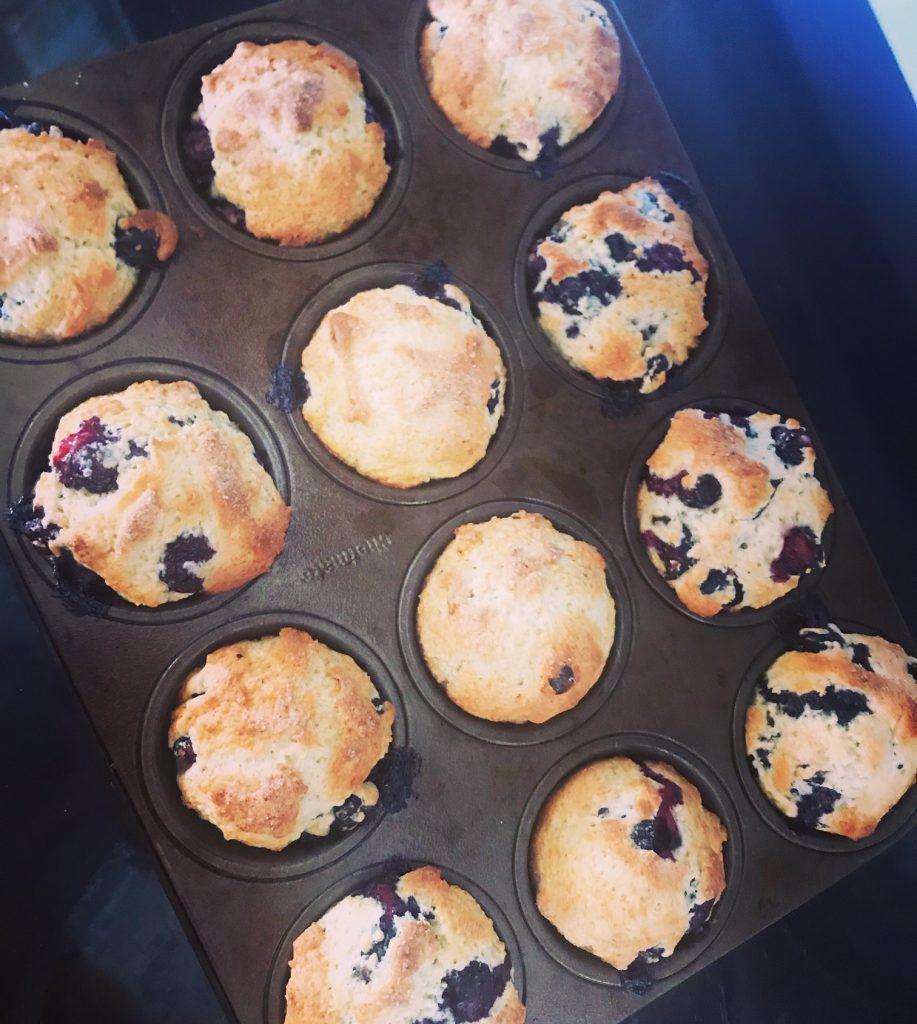 One of my favorite breakfast foods is a Blueberry Muffin.
I like them to be huge, and bumpy, and toasty warm and full of Blueberry flavor.
This recipe takes less than 10 minutes to make and is a family favorite.
The Cowkids love to have Blueberry Muffins and yogurt for their breakfast before school, and then have the leftover muffins (I usually make a double batch) for their afternoon snack.
The Cowboy likes to melt some butter on the top and have it with a cup of black coffee. Though, if I'm being truthful his absolute favorite is my banana bread.
Whatever way you eat these, I promise they will be tasty!
Blueberry Muffins
Prep: 8 Minutes Bake: 25 Minutes Makes 12 Muffins
Ingredients
3/4 cup of whole milk
1/4 vegetable oil
1 large egg
2 cups flour (whole wheat, white or a mixture)
1/2 cup sugar (1/4 cup more for sprinkling on top)
2 tsp baking powder
1/2 teaspoon salt
2 cups of fresh blueberries
Turn oven on to 400 degrees
Spray muffin tin with nonstick baking spray
Beat milk, oil, and egg together
Stir in flour, 1/2 cup of sugar, baking powder and salt
Add blueberries and stir until just combined
Divide batter evenly among muffin cups (I don't use any paper liners)
Sprinkle each liberally with sugar
Bake 20 to 25 minutes until golden brown on top and a toothpick inserted in the middle comes out clean.
Allow to cool a few minutes in the muffin tin, then remove
Categories: Recipes, This and That
Tags: , blueberry muffins, breakfast, breakfast food, food on the side, quick recipes, recipes