Quick and Easy 6 Ingredient Beer Bread
Posted October 21, 2022 by Prairie Wife -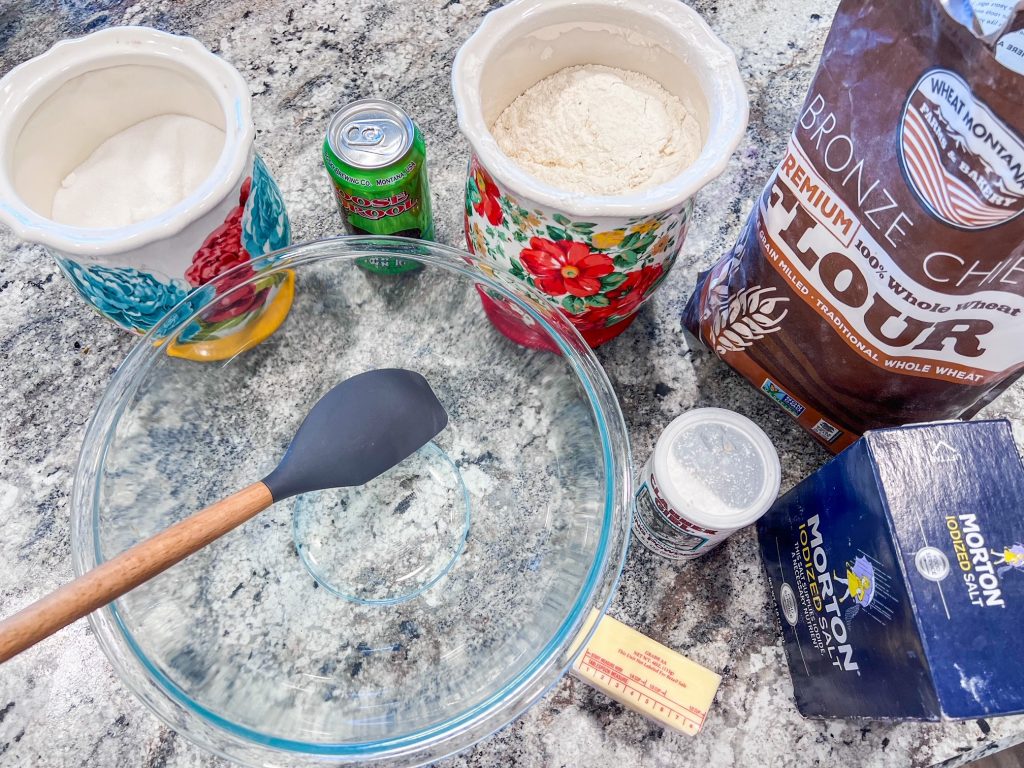 I'm not sure why, but I feel a certain pride when making bread from scratch. And with this 6 Ingredient Beer Bread, I have all those proud feelings…with only about 5 minutes of work.
I call that a major recipe win!
This 6 Ingredient Beer Bread is one of my favorite recipes because of its rustic look, it's VERY filling, and it makes the perfect side to almost all of my crock pot soups.
If you want to make it even more savory, you can add 1/2 a cup of cheese to the batter and a bit of garlic.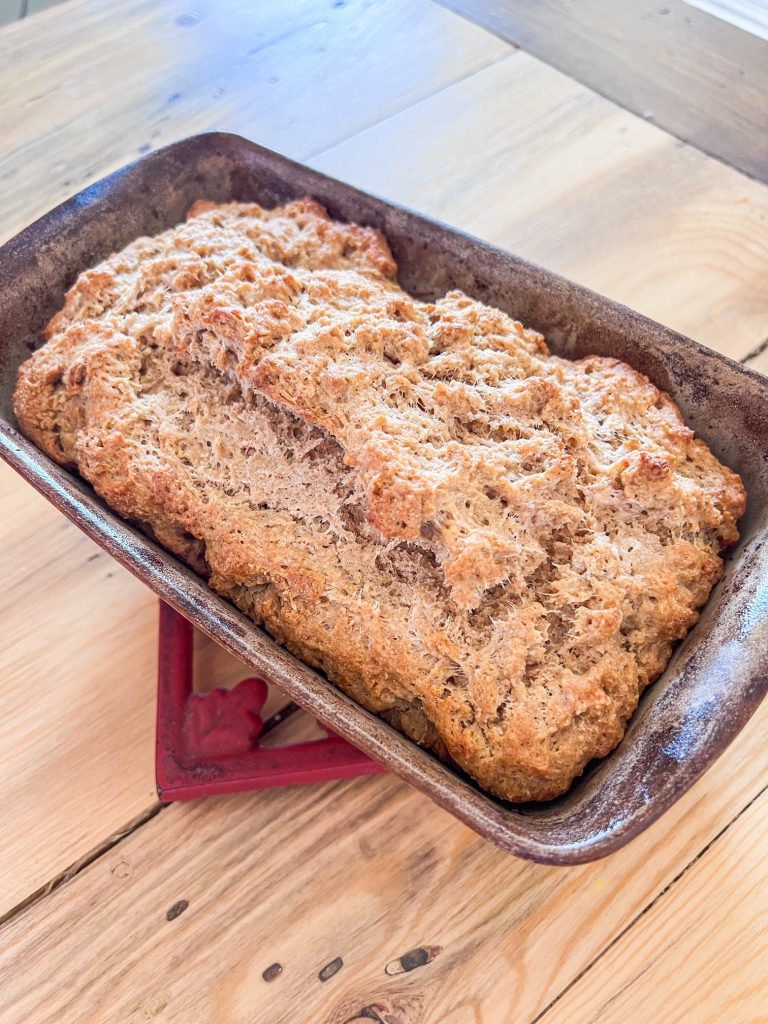 6 Ingredient Beer Bread
Make: 5 Minutes Bake: 30-35 Minutes
Ingredients
3 Cups Flour (I use half white, half whole wheat)
3 Tbs Sugar
1 Tbs Baking Powder
1 Tsp Salt
1 12 oz can of beer (room temperature)
4 Tbsp Melted Butter
Set oven to 375 Degrees
Combine all the dry ingredients in a glass bowl and mix well.
Add Beer and mix with a spatula as much as you can.
Finish making sure the ingredients are completely combined by kneading the dough by hand in the bowl. (Try not to over-knead the dough)
Place dough into loaf pan and make sure it is to the edges.
Pour melted butter evenly over the top of the dough.
Place in the oven and bake for 30 to 35 minutes or until the top is golden brown.
Use a lighter beer if you prefer your Beer Bread to have a lighter flavor. For stronger flavor, use a dark brew.
Categories: Recipes, This and That
Tags: , 6 ingredient bread, beer bread, bread, bread recipe, Easy Recipe, homemade bread, side dish