Prairie Wife's 2022 Holiday Gift Guide
Posted November 22, 2022 by Prairie Wife - 30 comments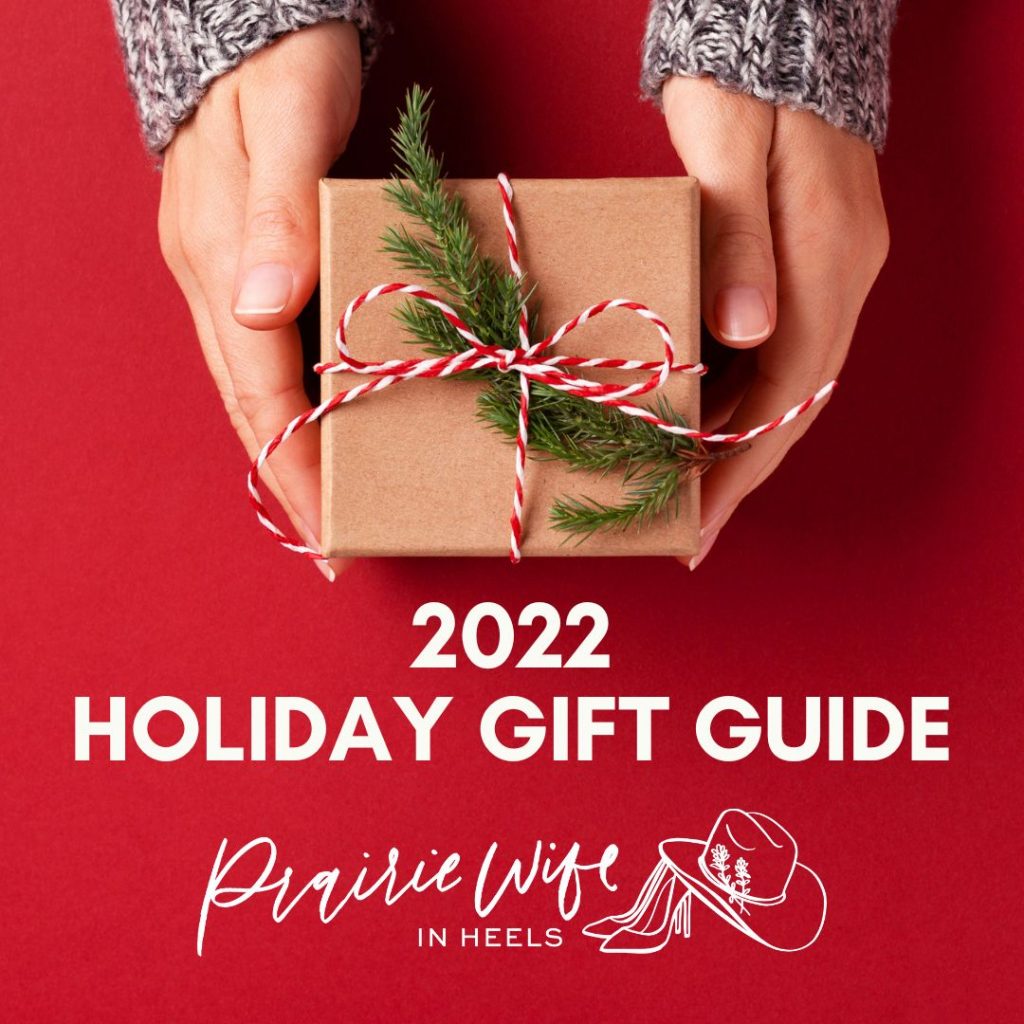 It's time for our 2022 Holiday Gift Guide and giveaway! NOTE: Giveaway Is Now Finished
Are you as excited as I am?
If you take the time to go through the entire 2022 Holiday Gift Guide, you'll see that all you HAVE to do to enter our Giveaway is leave us a comment sharing what you hope to get under the tree. You can earn more points toward the giveaway by using the Rafflecopter form to follow our giveaway providers on social media.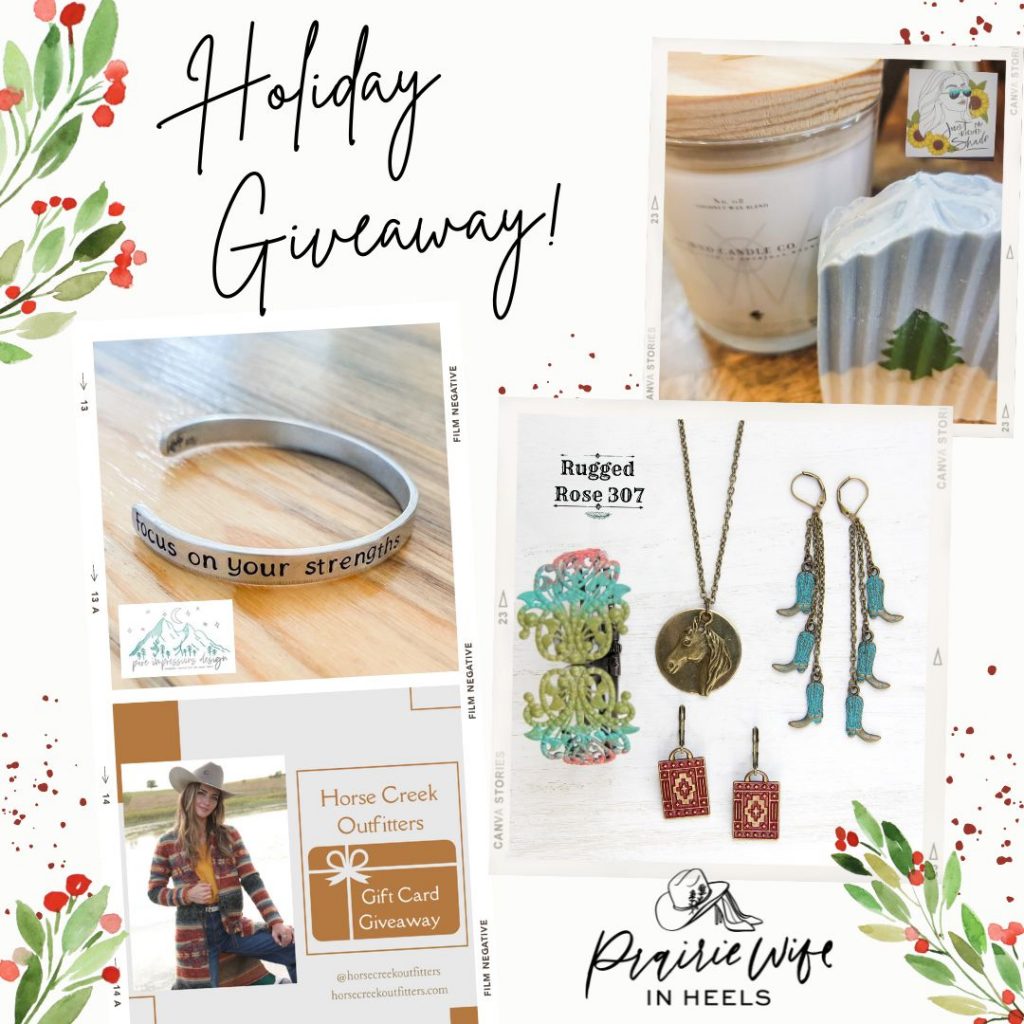 I thought a lot about how I wanted to break up this gift guide, and I hope how I made our guide will be helpful to you. Rather than do gifts for husband, wife…friend, etc. I just did "for Him" and "for Her". That way, you can just take a look and get inspired to find the perfect gift for your husband, brother, your tween niece or your bestie!
Gifts For Her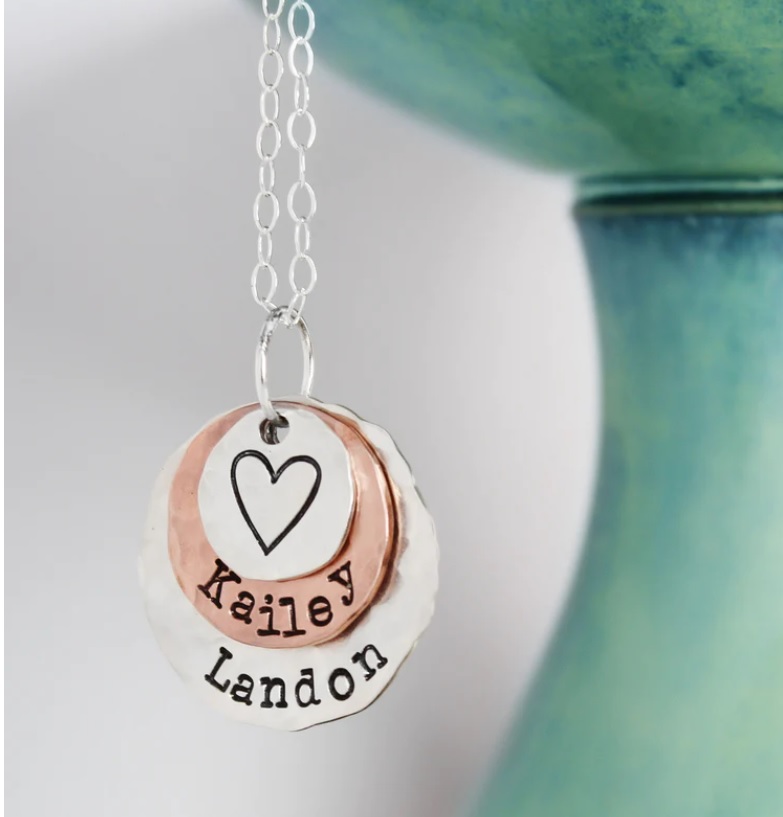 Custom Jewelry from Pure Impressions Design: From necklaces with each child's name to a cuff bracelet with a secret message that only your BFF will understand, Laura's Jewelry is unique as it is beautiful! Use PRAIRIEWIFE15 for 15% off
Robot Vacuum: I understand this is a controversial gift idea, but I absolutely love mine, and it REALLY was an amazing gift! Read more about it, and find the link to the exact one I have here.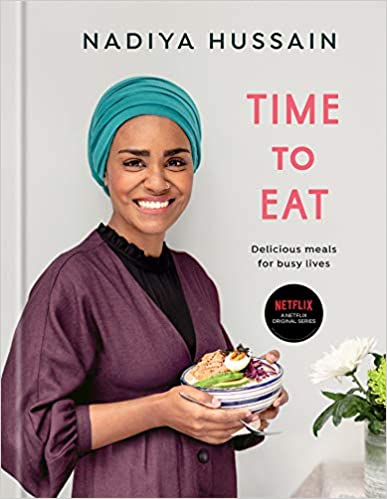 Cookbooks and Recipes: One of the best gifts I ever got from a friend was a recipe box filled with meal planning cards and weekly meal ideas. It was thoughtful and useful and something the whole family loved. Make a unique gift by beautifully reproducing a beloved family recipe and making it a framable work of art, or put together a custom book of your tried and true school night dinners. Many of your favorite cooking show stars also have great cookbooks.
Gift Card To Her Favorite Store: The gift of guilt-free spending is one that always makes me smile. Almost all of your local boutiques offer gift card options that can be used in-store or online, and it truly is fun to be able to get something for myself "just because." If you're gifting a gift card, it is a good idea to make sure it's packaged nicely or even put it in a bag with a little something (some candy, a cute lip balm…). Note: Don't forget to enter our giveaway for a $50 gift card to Horse Creek Outfitters 😉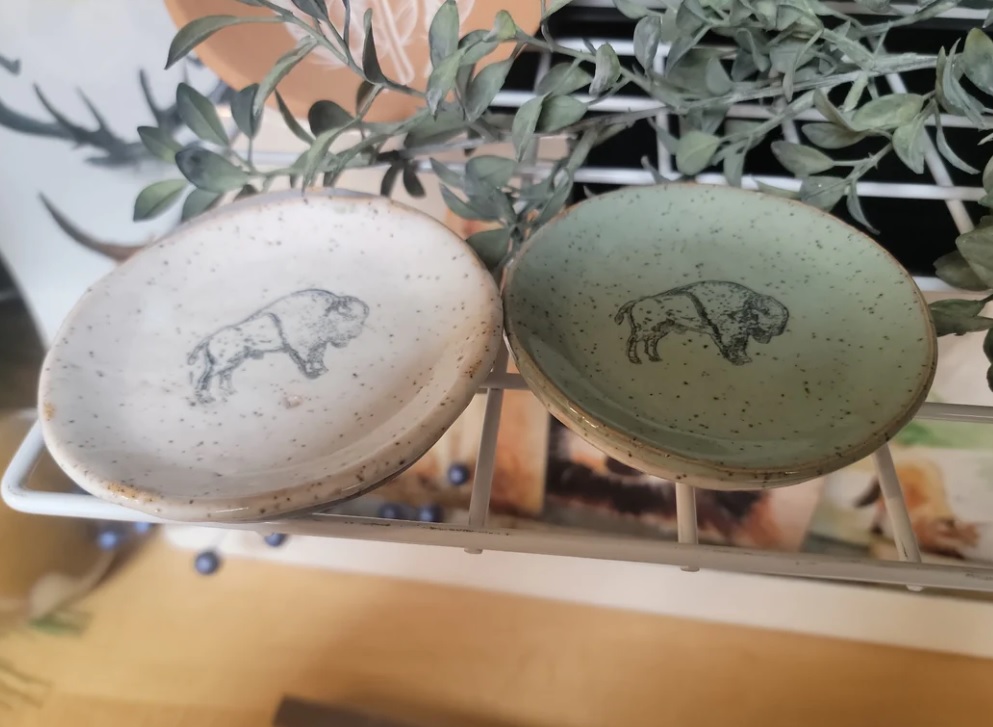 Rustic Home Goods: I love when I can give someone a gift with a Wyoming vibe, and these buffalo plates from Rambo's Rags are the perfect example of a unique (and useful) gift with a Western flare. These gifts are best found locally, keep your eye out for them at local boutiques, and I've even seen some great stuff at our local gas stations! If you're shopping Rambo's Rags use PRAIRIEWIFE15 for 15% off.
A Getaway: This gift doesn't have to be a week away in France or something insanely luxurious…though I'm sure it would be okay if you did do that! Giving her a little basket that includes a voucher for a weekend at a local hotel, as well as a mani/pedi or massage at her favorite local spot, is an amazing gift. Sometimes just one night away in a hotel room where you can watch TV and sleep in (and order door dash) is all it takes to recharge your spirit!
Gifts For Him
The Perfect Hoodie: What guy wouldn't love another hoodie? Now there are so many small businesses making unique designs. Finding one that will show the world who he is is easy. The wrestling one above is from our partner Wyoming Vibes and is for the man in your life that loves wrestling and the western lifestyle. Use PRAIRIEWIFE15 for 15% off. Another brand the guys (my husband and all of my sons) like at our house is Mountain Trash. Which can be found locally at The Shade Tree.
Favorite Food Sent to Their Door: For my brother's birthday this year, we sent him a box of tasty pretzels, which was a big hit. I love gifts like this, and you can find ANY food you can dream of. From bacon of the month club to a 12-pack of new beers they've never had, you can find the perfect fit for that guy in your life and send it right to them.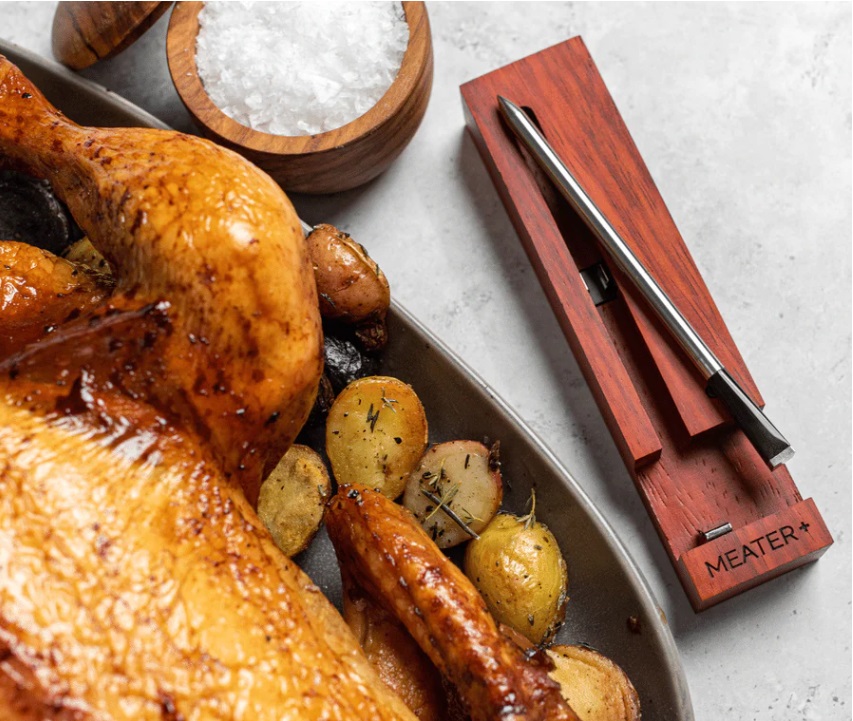 Meater: A family friend got us one of these; it is the coolest thing ever! The Meater is a battery-charged meat thermometer that's connected to an app on your phone. Enter what kind of food you're eating and how you want it cooked. Put the thermometer into the meat, and then wait until the app alerts you that it's at the perfect temperature! Not sure what that perfect temp should be? The app can help you with that too. It's AMAZING!
Socks: While socks may not seem like super exciting gifts, we've had a lot of fun with this one! Some great Smart Wool socks are always a win in chilly Wyoming (grab some locally at Gear Up and use that PRAIRIEWIFE15 discount). But the real fun comes in when you go get a few pairs of zany socks that will make that big burly guy laugh. When I let the Cowkids pick them out, it results in a lot of laughter not only when they make their choices but when The Cowboy opens them on Christmas!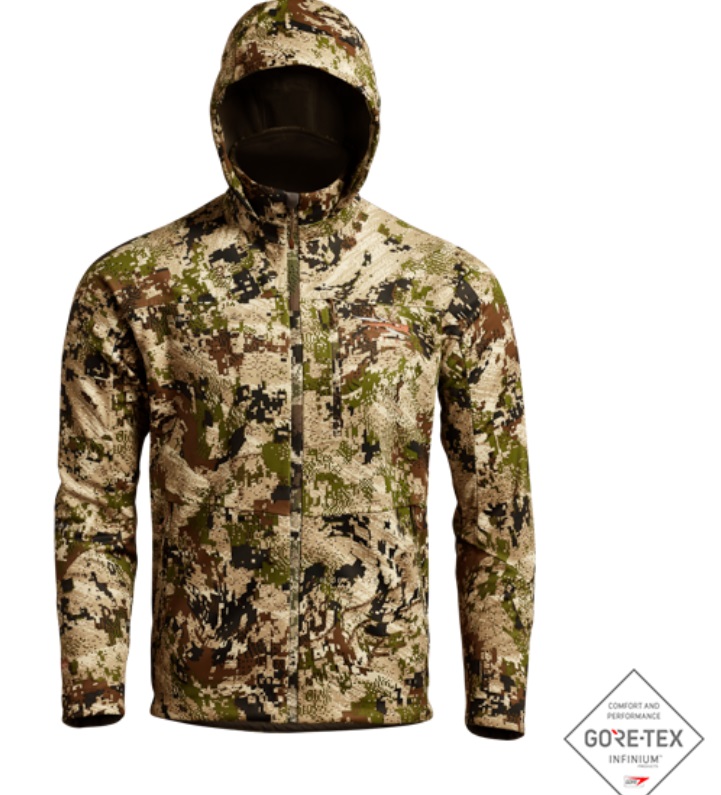 Sitka Gear: Yes, it's expensive, but Sitka gear is absolutely phenomenal. From their gloves to their heavy jackets and rain gear, this stuff will keep the outdoorsman in your life cozy and warm no matter what the weather dishes out. We can find it locally at our farm and ranch store, but there are lots more options of gear and sizes if you shop online. We particularly like the Windstopper line because you can layer it over your regular coat for extra waterproof warmth.
Gifts For Grandma and Grandpa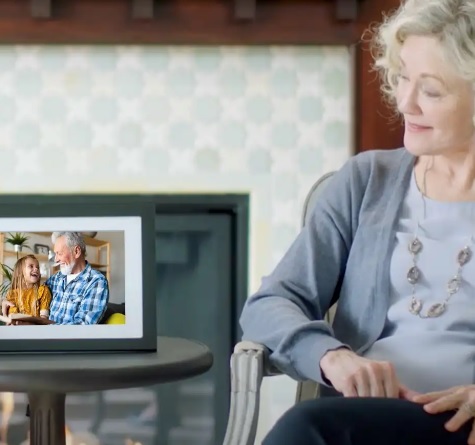 Skylight Frame:  Last year, we chipped in with some siblings and bought this for my parents and The Cowboy's mom, and it was the best gift ever! It's a digital photo frame; anyone with the email and link can send pictures to the frame. That means all my siblings that live across the US can send pics for my parents to see at any time, and the older Cowkids with phones can do the same. Note: You need WiFi to receive the pictures, but once received and saved, the pictures will remain.
Homemade Gifts: It's true what they say. You'll miss the times when your kids are little. I now only have two Cowkids that come home from school with pictures they've drawn for me, and I miss a refrigerator covered in crayon drawings. The same goes for grandparents. So, consider taking some time to make some cute Holiday art they can hang up (and then not feel guilty about throwing away). Bonus points if you get a frame where they can switch the drawings out seasonally.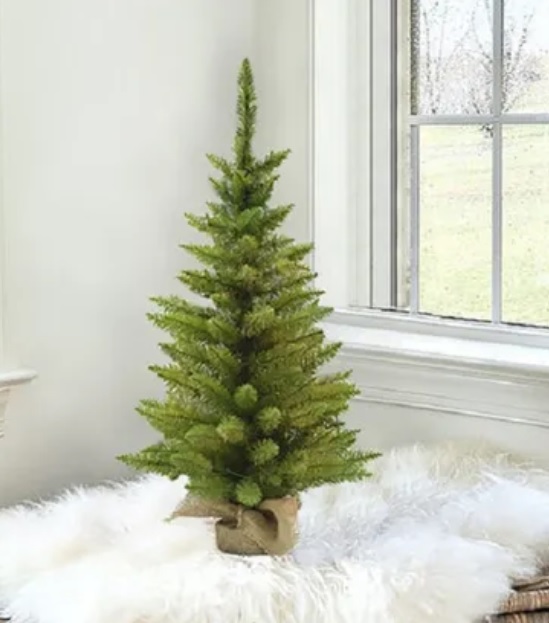 A Mini Christmas Tree: As kids leave the nest, your parents may want to change up the annual Christmas Tree tradition. Sending them this cute tabletop tree is the perfect way to add some holiday cheer to their home without the hassle. They can even make ornaments to go with it (with you or with their grandparents) to add an extra personal touch.
Gifts For Teens And Tweens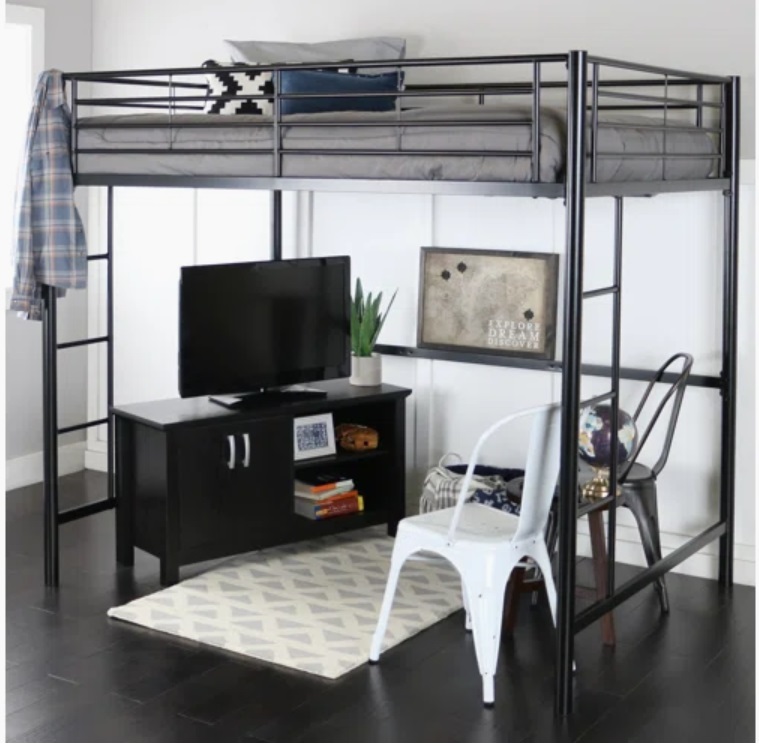 Gift Them New Room Decor: The idea for this gift came from a good friend of mine, and we've done it for two of the Cowkids…and it was a huge success! We set a budget for them and set aside a day during Winter Break to shop and decorate. Neither of our Cowkids wanted to change the paint color, but they loved picking out new art for the walls and a new set of sheets and comforter. The idea of creating a budget also turns this gift into a sneaky life lesson 😉 Find some decor ideas in this article.
A Just Us Date: Often, Teens, and Tweens can get lost in the shuffle. They don't need the attention of younger children and naturally crave alone time. But this doesn't mean that they don't want a fun time with you! Let them pick the place and what you do, and take them on a just-us date. Leave the phones off even during the car ride, and enjoy some time doing what your kiddo loves to do and making some memories!
Headphones: Teens and Tweens love tech, and while it may not be practical for them to get a new device for the holidays, a new set of headphones or earbuds will surely make them smile. There are tons of unique colors, styles, and designs, so you'll be able to find just the right look for your child.
Encourage Their Latest Hobby: With 5 Cowkids we have lots of interests and hobbies. Cowgirl G likes photography, Cowboy W is all about welding and making things from wood, and Cowboy C loves painting and drawing. Getting your teen and tween gifts that will encourage their latest passion will let them know you support them and keep them busy for the two weeks of Winter Break!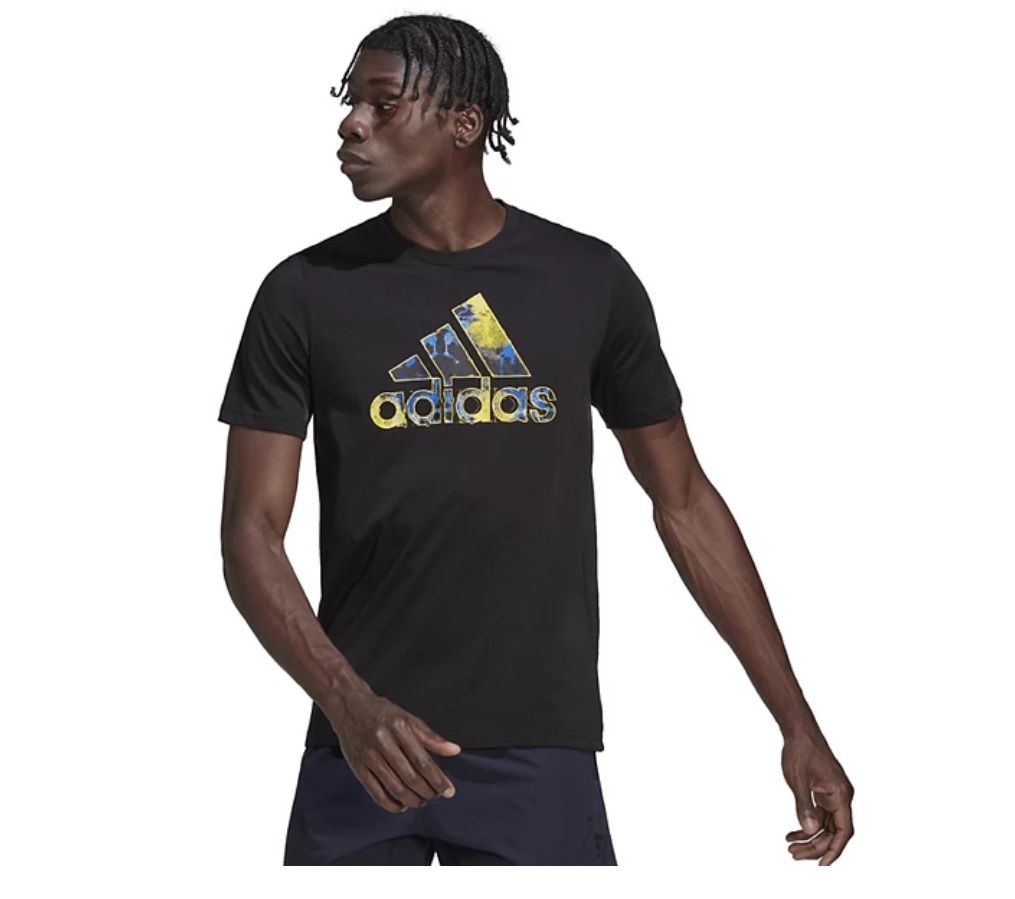 Brand Name Clothing/Shoes: Teens and Tweens are at the stage where they are beginning to establish their personal vibe with clothing. Around here, it's all about various athletic brands…but those can be expensive! The Holidays are the perfect time to get them the latest and greatest hoodie or shirt in the newly released color they've been lusting for.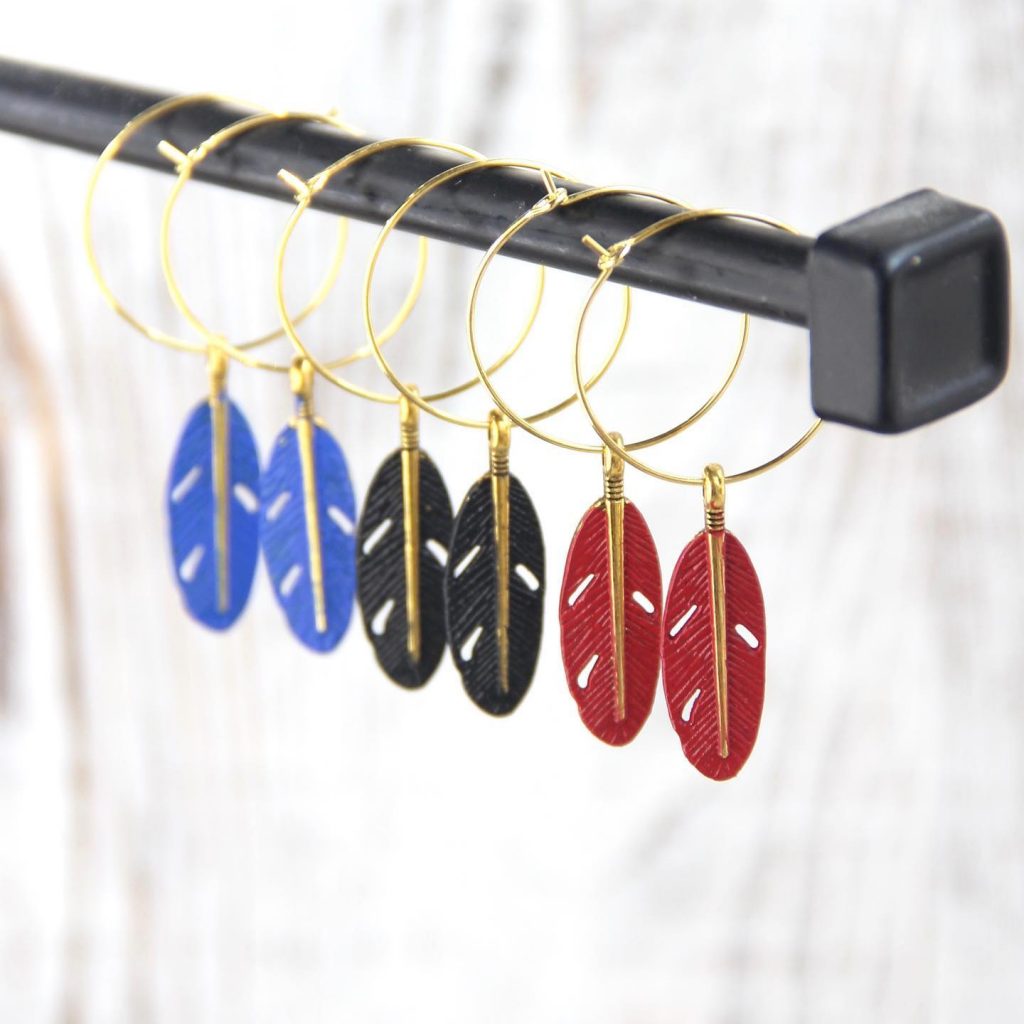 Fun Bright Jewelry: Cowgirl G is all about accessorizing her looks, and the bold, bright jewelry you see above from Rugged Rose 307 is perfect for her. Thanks to the internet, I guarantee you can find an artist that makes jewelry with just the right vibe for your Tween or Teen! Also, if you like what you see above, scroll down and enter our giveaway to win a whole bunch of goodies from Rugged Rose 307!
Gifts For School-Age Children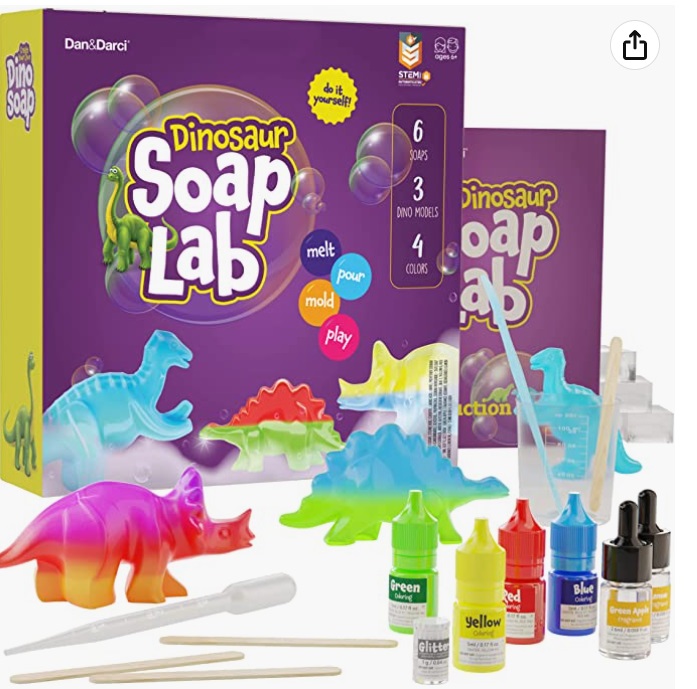 Activity Kits: I know. I know! I can hear you groaning now. But trust me when I say the Holidays are the perfect time to get your child an all-in-one activity kit. These activities will keep them busy over break, from making slime (I can see you cringe now) to bracelets or easy at-home science kits. It may be a bit of a mess to clean up, but it's worth it for the joy the kids will get from this gift.
Toys for Outside: Nerf footballs, jump ropes, a glitter bouncy ball, sleds, snowshoes, or a snowball launcher…don't forget the simple toys! Kids love to play outside, and a new toy will encourage them to be out there even longer. It doesn't have to be fancy, and it can be even more special if you take the time to get out there with them to play!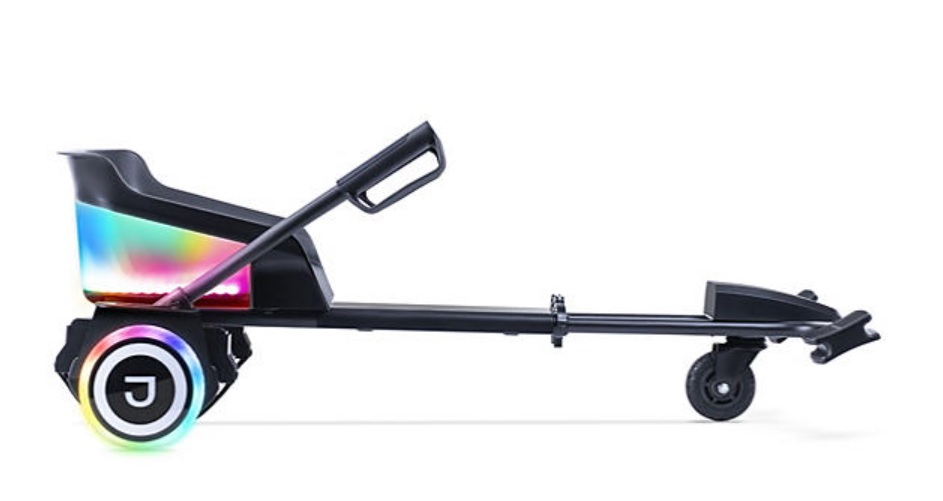 Jetson Hoverboard Go-Kart Combo: This is THE BEST Hoverboard I've seen. Not only does it work perfectly on our dirt road, but it also converts to a Go-Kart so the younger Cowkids can race the older ones. The battery life is incredibly long, and these suckers can handle almost anything your kids dish out! Yes, they're expensive, but we've had ours for two years now, and they still work perfectly.
Gifts With Their Favorite Movie/Television Character: At this age, kids LOVE clothing and toys featuring their favorite movie or television characters. Just like the name-brand clothing for Teens and Tweens, these items can be pricey, so Christmas is the favorite time to give this gift. Little Miss H likes Gabby's Dollhouse and will ask Santa for some of the character toys. Minecraft or Pokemon hoodies and shirts are all the rage for Cowboy C!
Gifts For Babies and Toddlers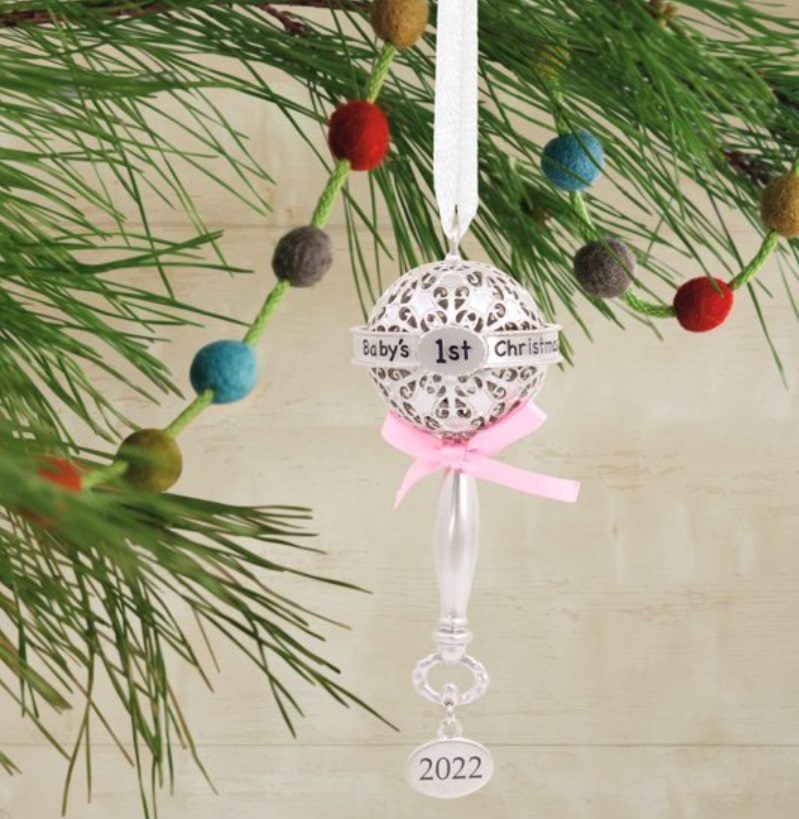 Start A Tradition: A fun thing to do for babies and toddlers is start a gift-giving tradition. My Godmother always gave me an ornament; I still treasure them to this day as I put them on the tree every year. Something like a new set of mittens and a funny but warm hat can also become a special holiday memory!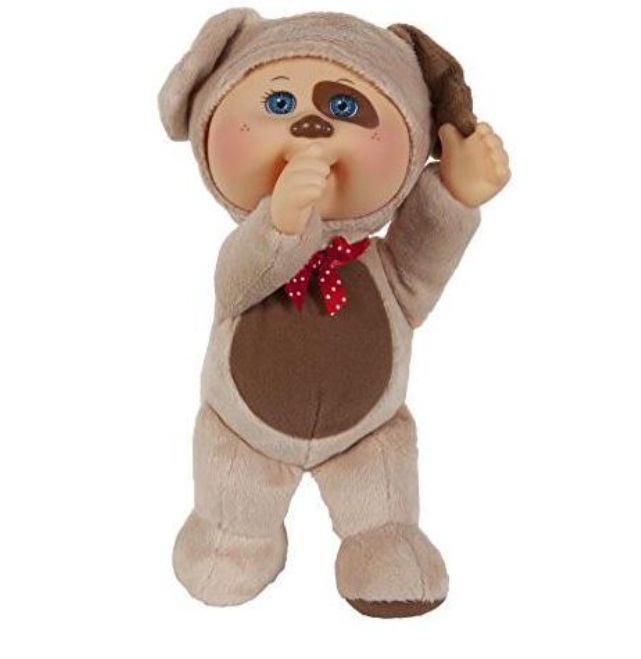 A Doll: All 5 of my Cowkids liked to play with dolls! They loved to pretend to care for them by tucking them in, feeding them or giving them a bottle, and pushing them along in a stroller. There are so many dolls to pick from, but I encourage you to look for ones with soft bodies and easy-to-take on-and-off clothing for the younger kids. Not so much for them, but for you…because I guarantee you'll be asked to help a billion times 😉
Dress-Up Clothing/Accessories: Little ones want to be just like the adults around them, so child-safe versions of what you use every day will definitely be a big hit. From toy cell phones to the football set above, your toddler can model precisely what they see you doing! Another huge hit around here was this Fisher Price Purse, which got a lot of years of use…we still have it for our friends' young children to play with when they visit.
Before we move on to the giveaway part of this post, I wanted to remind you of one more gift that works for everyone on your list…BOOKS!
I encourage you to shop at your local Indie Bookstore. They tend to have various books for every age and interest, and the staff can quickly point you in the right direction. Even if you don't live locally, you can shop online at my favorite Wyoming Indie Bookstore, Wind City Books!
NOW IT'S GIVEAWAY TIME!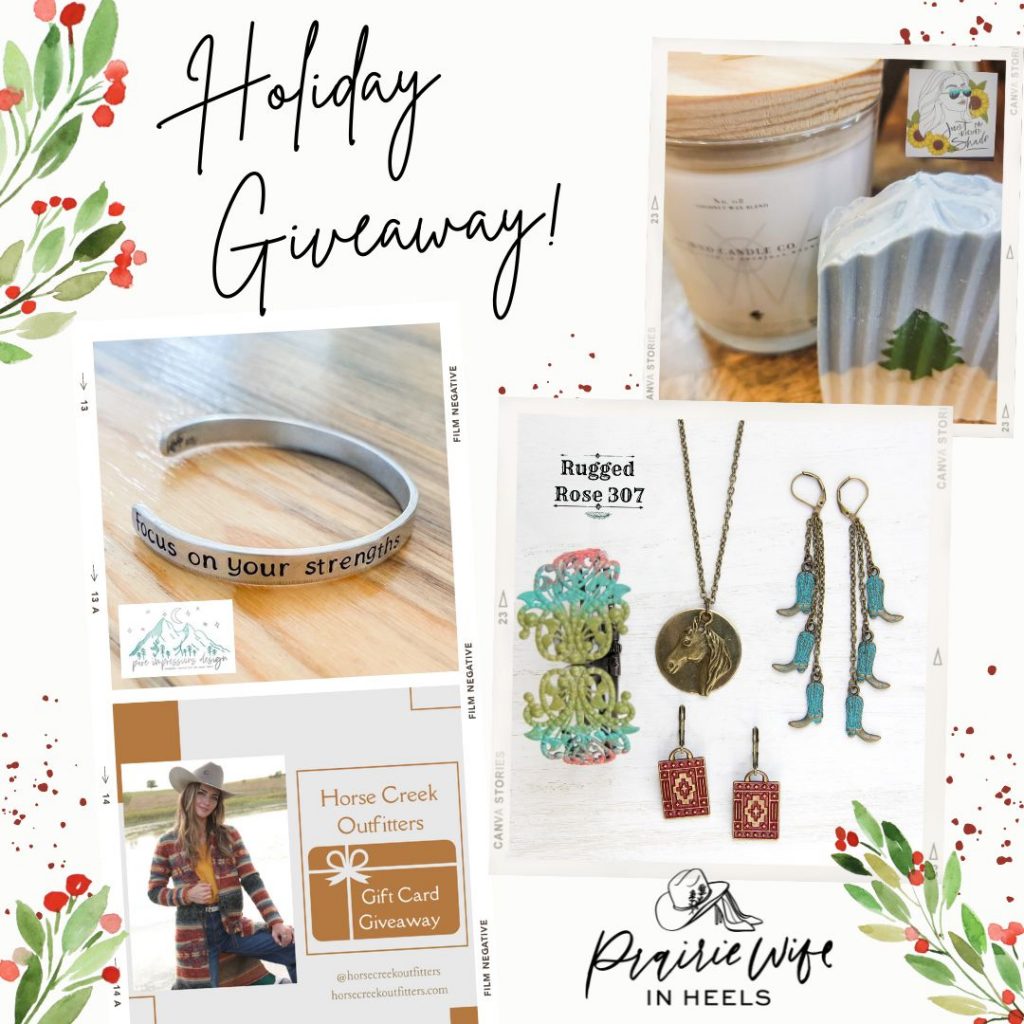 In our Giveaway, we have over $150 worth of goodies!
To enter, all you HAVE to do is let us know in the comments on this post what you want to receive this Holiday Season!
Earn more points towards the giveaway by using the form below!
Categories: #GiveAways, Product Reviews, Reviews
Tags: , gift for family, gift guide 2022 holiday gift guide, gifts for friends, gifts for her, gifts for him, holiday