Prairie Wife Virtual Book Club: January 2023
Posted January 13, 2023 by Prairie Wife - 6 comments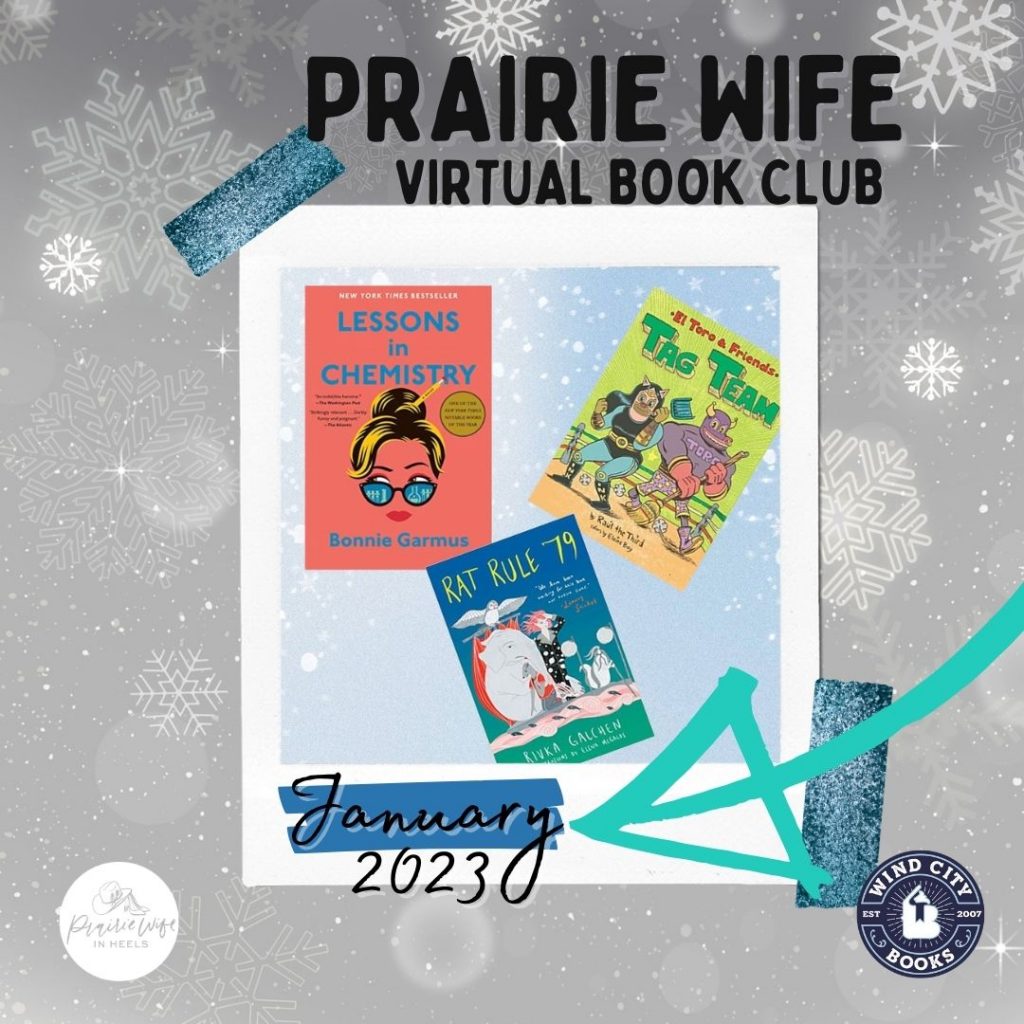 It's time to announce our books for the Prairie Wife Virtual Book Club: January 2023
This monthly Virtual Book Club is all thanks to Wind City Books, an Indie Bookstore in Downtown Casper, Wyoming.
We will have three monthly books as part of our Prairie Wife Virtual Book Club.
One Children's Book, one Young-Adult Novel, and one Adult Novel. The genres will change each month, so we make sure we have a little something for everyone!
Thankfully Miranda from Wind City Books can ship you our book club books WHEREVER YOU LIVE, so please use the links provided to purchase your Prairie Wife Book Club books.
If you're feeling lucky, you can also enter the giveaway at the end of this post to win ALL THREE BOOKS. The winner will be chosen Friday, January 20, so there will be plenty of time for the books to get your way before we have our End of Month Prairie Wife Book Chat!
So, how does The Prairie Wife Virtual Book Club Work?
It's easy (I promise) and available to anyone who wants to join.
You don't need social media because we're doing it all with Zoom!
Based on feedback from our readers over the last few months, we've decided to have only one meeting a month and to make it a set date and time.
Moving forward into 2023, our Prairie Wife Virtual Book Club will always be meeting either the last Monday or Tuesday of the month at 7:00 pm MST.
At this hour-long meeting, we will heavily discuss the adult book choice and lightly talk about our other book picks for the month.
After the review, you can find the questions for this month's adult book.
HERE IS THE ZOOM LINK FOR THIS MONTHS VIRTUAL BOOK CLUB JANUARY 30, 2023, 7 PM MST
Don't forget to enter our GIVEAWAY at the end when you're done learning about our book choices for the month.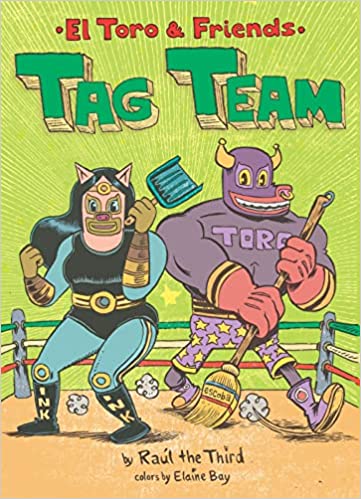 El Toro & Friends: Tag Team by Raul the Third
"It was a very good book and very funny. What I liked the best was that whenever Oink Oink's car drove it said "Oink Oink" " Cowboy C age 9
"When El Toro called for some help his friends said "We are not feeling well." but really they were at the beach. That was really funny to me. The pictures in the book are cool because they help make the book more interesting." LittleMissH age 7
The two youngest Cowkids have read this book half a dozen times in the week we have had it! Every time they're giggling and noticing new things about the illustrations. I love that our Spanish Son (our foreign exchange student from Madrid) took some time to read it with them and help pronounce the Spanish words that can be found scattered here and there in the text!
Here's what the publisher had to say about the book: After last night's match, the stadium is a mess! There is so much work to be done and Mexican wrestling star El Toro feels overwhelmed. Enter . . . La Oink Oink! With the collaborative spirit they have in the ring, El Toro and La Oink Oink tackle the cleaning up together. La Oink Oink sweeps and El Toro picks up the trash. La Oink Oink washes the dishes, and El Toro dries them. Together, an insurmountable mountain of chores becomes a series of fun tasks for these two wrestling friends!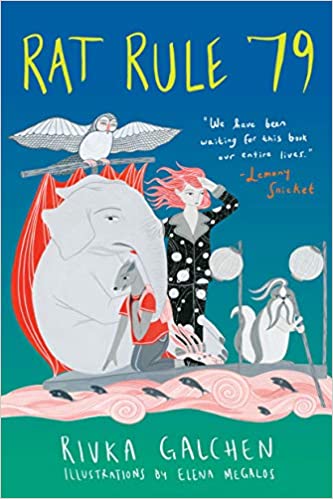 This Young Adult Novel will resonate with adults and teens (and tweens) alike. After all, who hasn't thought about living somewhere you don't have to grow up? This fantasy novel is a nod to the graphic novels that are incredibly popular right now and has terrific illustrations mixed in with the text.
Here's what the publisher had to say about the book: Fred and her math-teacher mom are always on the move, and Fred is getting sick of it. She's about to have yet another birthday in a new place without friends. On the eve of turning thirteen, Fred sees something strange in the living room: her mother, dressed for a party, standing in front of an enormous paper lantern–which she steps into and disappears. Fred follows her and finds herself in the Land of Impossibility–a loopily illogical place where time has been outlawed by a mad Rat Queen, along with birthday parties and, most cruelly, peanut butter. Fred meets Downer, a downcast white elephant, and Gogo, a pugnacious mongoose mother of seventeen, who help her in her quest to find her mom. Together they must brave dungeons, Insult Fish, a Know-It-Owl, Fearsome Ferlings, and ultimately the Rat Queen herself–and solve an ageless riddle to escape certain doom.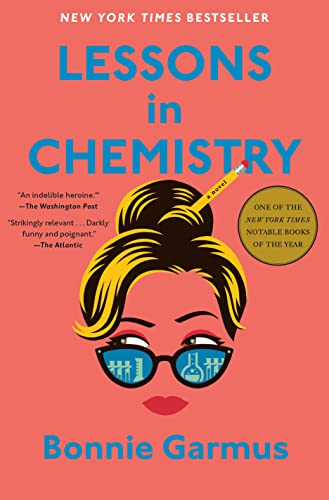 Lessons in Chemistry by Bonnie Garmus
I sat curled up on the couch for three hours straight to finish reading this book. Despite my inability to walk for a bit after sitting for so long, I have no regrets! "Lessons in Chemistry" is an unexpectedly timely novel about Elizabeth Zott, a female chemist in the 1950s and 1960s. While I expected a fair bit of sexism as she fights to establish herself in a male-dominated field, I wasn't prepared for how many of her experiences resonated with me now…as a woman living in 2023. Zott is undoubtedly the novel's main character, yet the perspectives of those around her often pop into the narrative throughout the book. The way Garmus weaves multiple points of view into the book doesn't take away from Zott's character but instead adds to your connection with her. Prepare yourself for emotional ups and downs and multiple "I saw it coming but wasn't sure what was going to happen until I read it" moments as you read this book. While I can't claim that this book has a happy ending…I can tell you it's hopeful and satisfying.
Here's what the publisher had to say about the book: Chemist Elizabeth Zott is not your average woman. In fact, Elizabeth Zott would be the first to point out that there is no such thing as an average woman. But it's the early 1960s and her all-male team at Hastings Research Institute takes a very unscientific view of equality. Except for one: Calvin Evans; the lonely, brilliant, Nobel–prize nominated grudge-holder who falls in love with—of all things—her mind. True chemistry results. But like science, life is unpredictable. Which is why a few years later Elizabeth Zott finds herself not only a single mother, but the reluctant star of America's most beloved cooking show Supper at Six. Elizabeth's unusual approach to cooking ("combine one tablespoon acetic acid with a pinch of sodium chloride") proves revolutionary. But as her following grows, not everyone is happy. Because as it turns out, Elizabeth Zott isn't just teaching women to cook. She's daring them to change the status quo.
Want to listen to this book instead of reading it? Did you know that you can listen using Libro.fm for the exact cost as Audible? AND you'll be helping out small Indie Bookstores like our Partner, Wind City Books. Click here to learn more.
PREP QUESTIONS FOR VIRTUAL BOOK CHAT: "LESSONS IN CHEMISTRY"
What do you think of the book's title?

How does it relate to the book's contents?
What other title might you choose?

Did the book feel real to you?

Do you think this book has shown how far we have come as a society or how much work we have left to do?

Which characters did you like the best?
Were there any characters that disappointed you?
Are there any characters you wish you could meet in real life?
What do you think happens to the characters after the book's official ending?
Who do you most want to read this book and why?
What did you learn (if anything) from this book?
To enter the GIVEAWAY all you HAVE to do is let us know in the comment section below which one of these three books from our Virtual Book Club January 2023 you are the most excited to read!
You can earn more points towards the giveaway by using the Rafflecoppter form below.
Looking for more books to read? Take a look at last month's Virtual Book Club picks.
Categories: #GiveAways, Book Reviews, Reviews
Tags: , bonnie garmus, book club, el toro & friends, lessons in chemistry, Rat rule 79, raul the third, Rivka Galchen, virtual book club