Prairie Wife Virtual Book Club: December 2022
Posted December 6, 2022 by Prairie Wife - 4 comments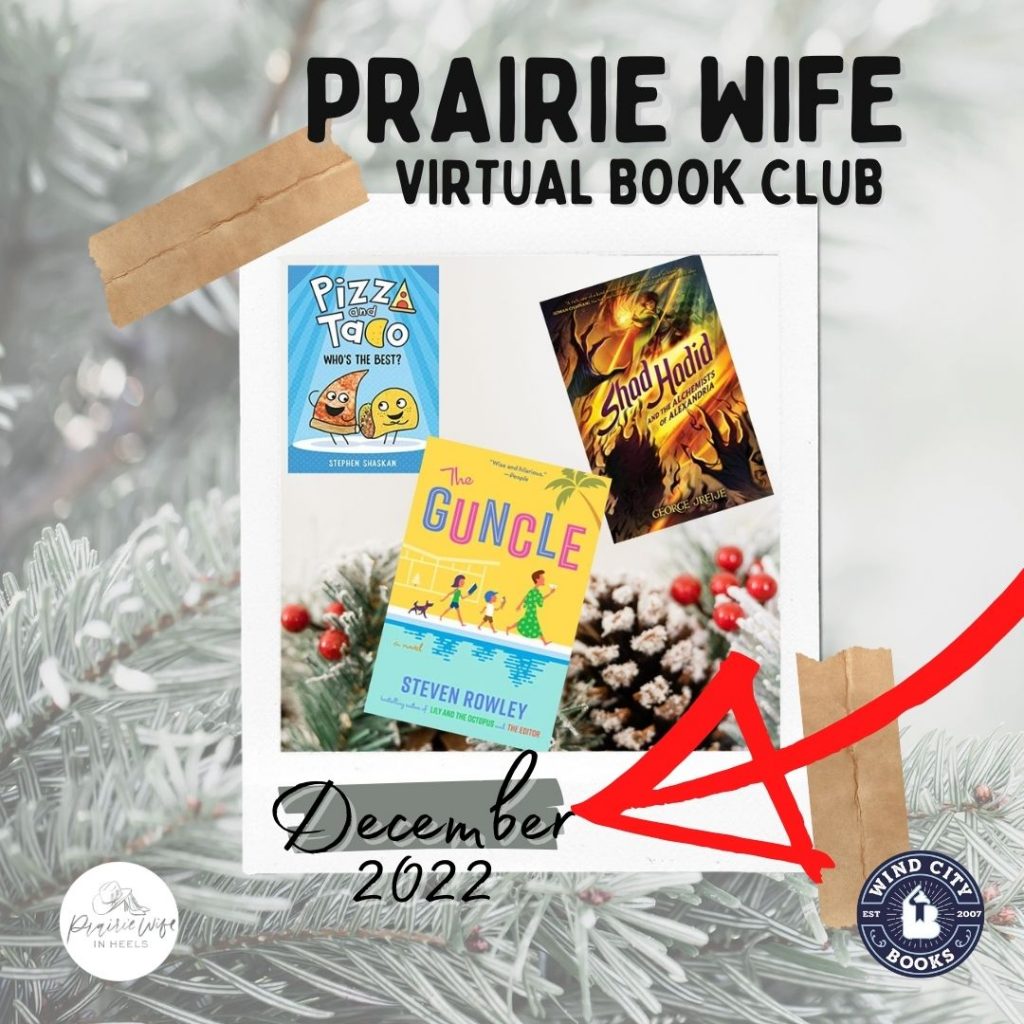 It's time to announce our books for the Prairie Wife Virtual Book Club: December 2022!
This monthly Virtual Book Club is all thanks to Wind City Books, an Indie Bookstore in Downtown Casper, Wyoming.
We will have three monthly books as part of our Prairie Wife Virtual Book Club.
One Children's Book, one Young-Adult Novel, and one Adult Novel. The genres will change each month, so we make sure we have a little something for everyone!
Thankfully Miranda from Wind City Books can ship you our book club books WHEREVER YOU LIVE, so please use the links provided to purchase your Prairie Wife Book Club books.
If you're feeling lucky, you can also enter the giveaway at the end of this post to win ALL THREE BOOKS. The winner will be chosen Tuesday, December 13, so there will be plenty of time for the books to get your way before we have our End of Month Prairie Wife Book Chat.
So, how does The Prairie Wife Virtual Book Club Work?
It's easy (I promise) and available to anyone who wants to join.
You don't need social media because we're doing it all with Zoom!
The Prairie Wife Virtual Book Club will "meet" twice a month via Zoom.
During this month's mid-month chat, we are SO excited to announce that the author of our young adult novel George Jreije will be joining us to talk about his book "Shad Hadid and the Alchemists of Alexandria"
30 Minute Virtual Meeting
This month's meeting is Saturday, December 10, at 7:00 PM MST
During our End of Month chat, we will HEAVILY DISCUSS the adult novel.
1 Hour long Evening Virtual Meeting
This month's meeting is Tuesday, Dec 27, at 7:00 PM MST
So now that all that business is taken care of, here are the books for the Prairie Wife Virtual Book Club: December 2022!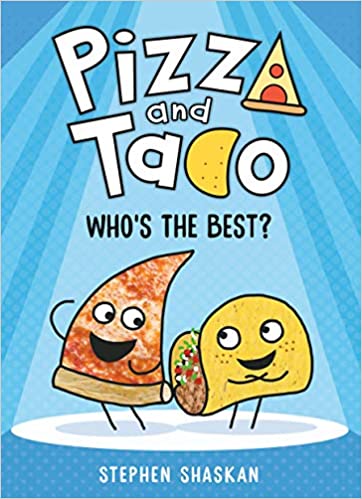 Pizza and Taco: Who's The Best by Stephen Shaskan
This book had my 7-year-old daughter and 9-year-old son giggling at the pictures and the writing. After the Cowkids read this book, we had a rowdy and fun family conversation about which one WE liked better, Pizza or Tacos! This graphic novel is the perfect book for your reluctant reader, with many words they will know and a few that will expand their reading vocabulary. Here's what the publisher had to say about the book. "Best friends are the BEST! But WHO is the BEST? Is it Pizza or Taco? The question is debatable! They both love water slides. They both are friends with Hot Dog and Hamburger. In fact, maybe they should have a debate and get their friends to VOTE for who's the best! Can their friendship survive the race for top spot on the popularity food chain? Cast your VOTE!"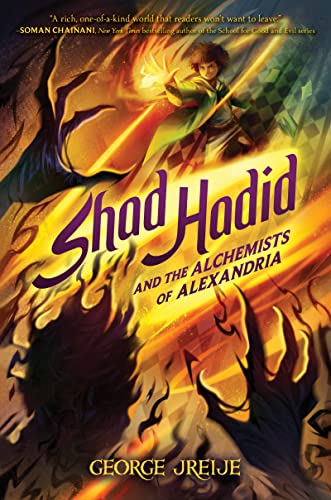 Shad Hadid and the Alchemists of Alexandria by George Jreije
My 12-year-old son that isn't a fan of "Harry Potter" but loves "Percy Jackson," is really enjoying this book! As a Harry Potter fan, I found that this book was one I could get into…and I look forward to reading more books from this author. Here's what the publisher had to say about the book. "Twelve-year-old Shad Hadid has never quite fit in. The other kids at school don't understand him, so he spends most of his time alone, cooking for his teta and daydreaming of opening his own Arabic bakery full of tasty treats. But when Shad is attacked by a shadowy monster, he learns his late baba was an alchemist with the ability to mix charms, elixirs, and mists—and he's one too! Then Shad receives an invitation to the mysterious Alexandria Academy, a fabled school for alchemists, where he hopes he'll find safety and learn more about the ancient science. But when he arrives, no one at the school seems to know what alchemy is! As Shad digs deeper into the mystery, he discovers a sinister evil lurking in the shadows, and only he holds the key to stopping—or fulfilling—their plans."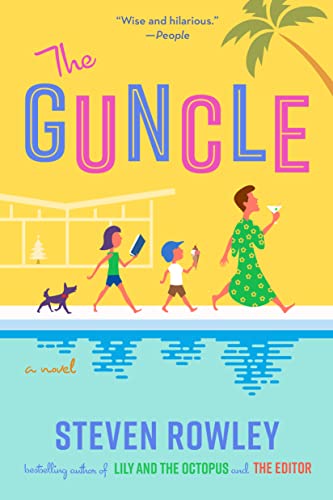 I first heard about this book on Twitter last Summer, and I admit I fell for it because of the fun cover. I then fell deeply in love with the main character, "GUP" (Gay Uncle Patrick). I adored him so much that I felt bereft when I finished listening to the book. The author reads the Audible version, and he does a phenomenal job with all the voices! When Patrick, a reclusive ex-television star hiding in Palm Springs, is suddenly forced to take care of his niece and nephew for a Summer, his entire world is turned upside down. Rowley tackles the ups and downs of grief with a rare mixture of honesty and humor and creates an incredible, unique love story. It's about love lost, love that continues after death, and the complicated love of family members. Grab your fun animal floaties, a big pair of sunnies, and a bright caftan, and dive into this book. PS: Can someone of importance find a way to make this into a movie?
Want to listen to this book instead of reading it? Did you know that you can listen using Libro.fm for the same cost as Audible? AND you'll be helping out small Indie Bookstores like our Partner, Wind City Books. Click here to learn more.
PREP QUESTIONS FOR END OF MONTH VIRTUAL BOOK CHAT: "THE GUNCLE"
What do you think of the book's title?

How does it relate to the book's contents?
What other title might you choose?

Did reading the book impact your mood? If yes, how so?
How did the setting impact the story?

Would you want to visit/live there?

Did the book feel real to you?
Are there any characters you wish you could meet in real life?
Are there lingering questions from the book you're still thinking about?
What actors would you like to see play the leading roles if this book became a movie?
To enter the GIVEAWAY all you HAVE to do is let us know in the comment section below which one of these three books from our Virtual Book Club December 2022 are you the most excited to read?!
You can earn more points towards the giveaway by using the Rafflecoppter form below.
Looking for more books to read? Take a look at last month's Virtual Book Club picks.
Categories: Life As It Happens
Tags: , book club, george jreije, graphic novels, pizza and taco, shad hadid and the alchemists of alexandria, stephen shaskan, steven rowley, the guncle, virtual book club