Our Call Missions
Posted August 10, 2018 by Guest Poster -
He is ten years old and it is his first day of school, ever. He doesn't know what to expect and is nervous and excited all at the same time. The past few months the village has been abuzz preparing for the educators to arrive. He has watched and even helped build the structure that today will become his classroom.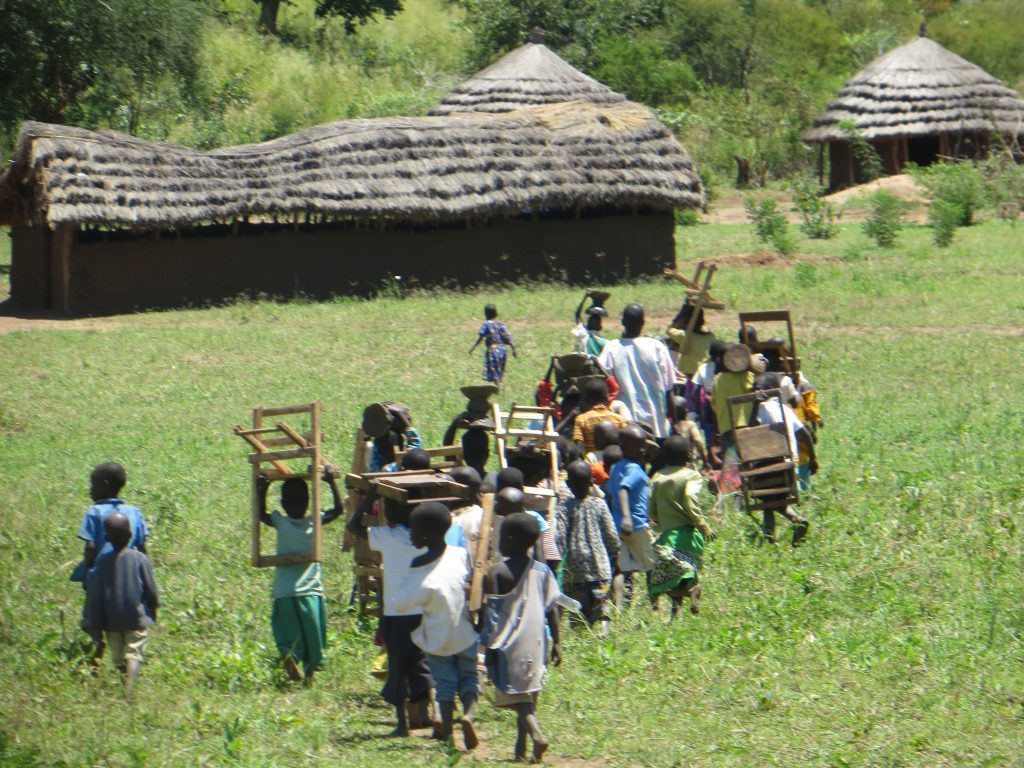 He hoists his chair above his head and follows some of the other children as they make their way through the grass, which has grown too tall. As he nears the structure he sees a tall man waving everyone in. He stops just before the tall man, looks up and sees a smile as the man greets him in his mother tongue. He knows my language! He thinks to himself with surprise.
As he sets his chair down next to a child who lives in a hut near his, his mind wanders back to when his mother and father came home from the first meeting which was held to talk about building a school.
He had seen the Munus(whites) before but tried not to let his curiosity get the best of him whenever they came to visit. His mother and father were gone the whole day and upon their arrival back home, he was called in to take a seat on the mat on the dirt floor of their hut.
They explained to him that a place called Our Call Missions, based in a town south of them, wanted to help the children of this village get an education. In order for this to happen the village would have to come together to build a structure for the classroom. He wondered to himself how everyone in the village was going to cooperate to get this done. They told him that once the structure was built, two men, called educators, would move into the village and begin teaching children of all ages in the same classroom.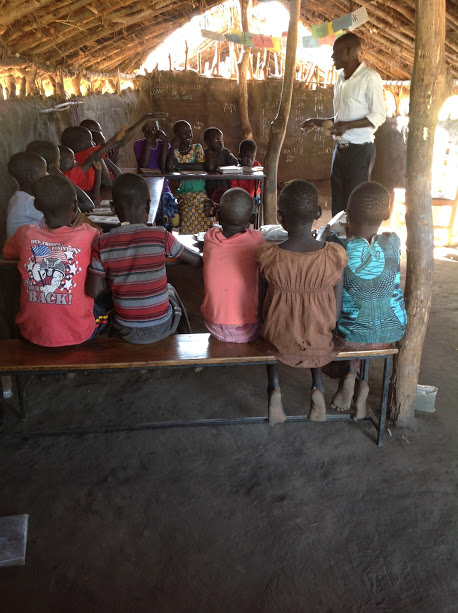 "Omaro Johnson, are you present? Omaro Johnson?"
The child next to him nudges his side as he hears his name being called.
"Omaro Johnson?"
He raises his hand and smiles at the tall man in front of the children, and he knows that today is the beginning of something that is going to change his life forever.
Our Call Missions is working on writing a curriculum(Roots to Fruits) that will help children thrive as well-educated individuals who will possess the knowledge to make change in their lives and in their nation.
Along with the 9 Primary Schools the curriculum is in, Our Call Missions has started 2 Village Learning Centers in villages where children would otherwise have no access to education.
After 2 ½ years, Our Call Missions has witnessed astonishing change in both the children and their families in these communities. These learning centers are so well known for their progress and quality education that parents from town have asked if they can bring their children.
Not only is Our Call Missions working to start VLCs in other villages, they are also interested in bringing the learning centers and educators to the refugee camps where so many South Sudanese are living after being torn from their homes due to war.
This is education that will have an impact for generations to come.
This is education that will change the nation.
Follow this link to learn how you can help Our Call Missions and your prayers would be much appreciated.
Categories: Life As It Happens
Tags: , Africa, missionary work, non profit, our call missions, service to others, Uganda