My World Of Why #giveaway
Posted October 25, 2017 by Guest Poster - 14 comments
Note From Prairie Wife: I'm super excited to share with you this guests post and giveaway from my friend, and all around amazing woman, Kelly! Read her story and then make sure you enter her $20 giveaway (and it comes with a FREE consultation too). I've been using Beautycounter products all week and my skin is loving them!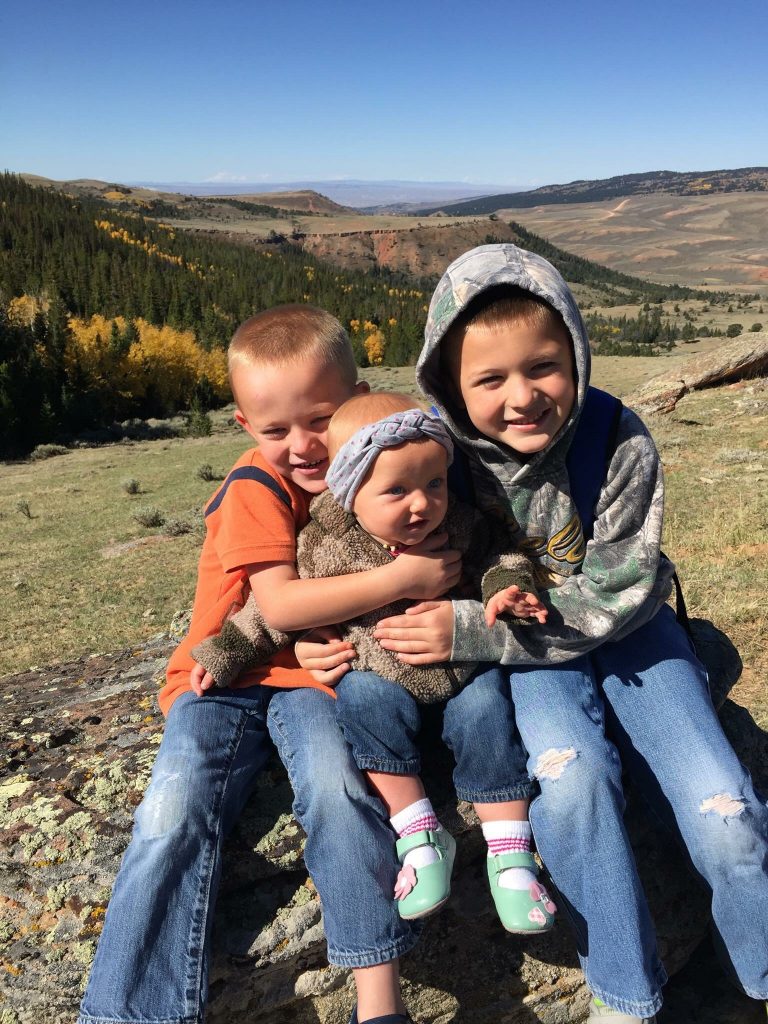 As I live a life of mother and wife, there is one word that I hear, possibly, more than others. WHY?
"Why do I have to tie my shoes?" "Why do I need to clean the chicken coop?" "Mom, why does his ice cream look bigger than mine?!" Those are the "Why's" that I can answer… "Because I don't want you to wear Velcro shoes on your wedding day." "Because chickens have to do "their business" too." "Because you ate half your ice cream already!"
Then there are the "Why's" I have a hard time answering.
"Momma, why do some people hurt other people?" "Why did God take sister from us?" "Why does Miles have to read labels all the time?" There are answers for these questions but, it's not easy saying them out loud or explaining them. "Because some people just make bad choices." "Because God knew He needed another Angel in Heaven." "Because Miles' allergies don't let him have all this things we can have."
I often find that despite giving my kid answers, they find a way to follow up with another question, "Can we fix it?"
I have two young boys and, they tend to want to "fix" everything.
That remote may never work the same way again, but they sure did put a good "fix" on it for me!
When we get to the "how can we fix it" part of our "Why" conversations it tends to go like this…
"Try to be a good person and other people will want to be like you." "You can pray that sister is watching over us and she will never be gone."
Recently when discussing my nephew Miles and his severe allergies, I had to acknowledge that there is no real "fix." He takes his desensitization drops like clockwork, is super vigilant about what surrounds him and READS EVERY LABEL in hopes that he can keep himself safe.
He's nine. A nine year old taught me about a HUGE WHY that is now ever present in my life.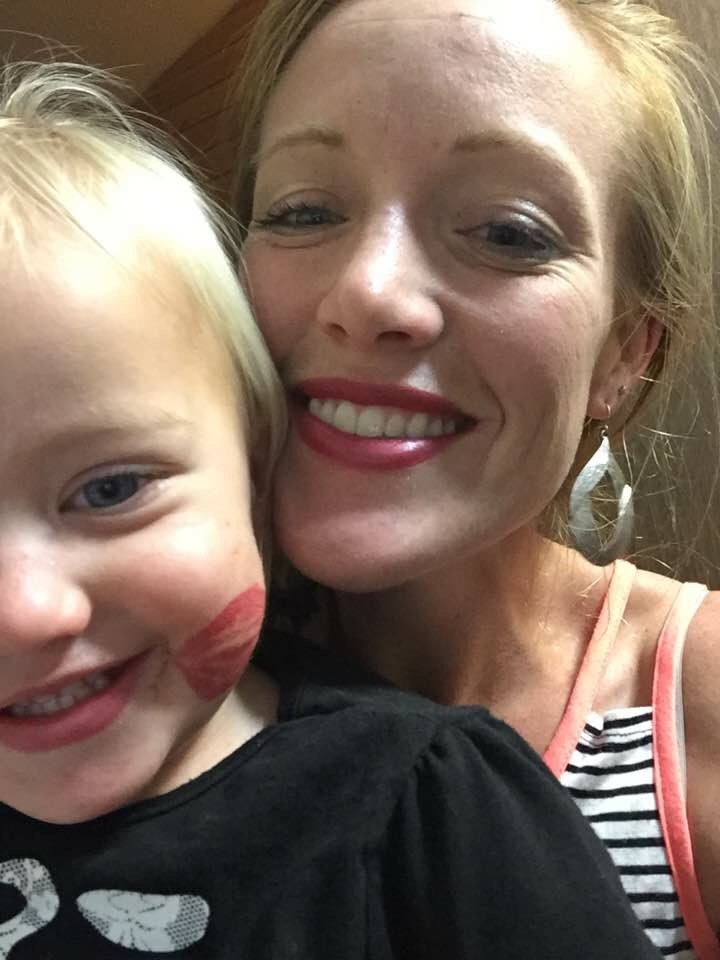 "Why are there so many harmful chemicals  in the products that we choose to use on a daily basis?"
Miles' mom taught me to read food labels and make sure his environment was safe when he was with us.
This lead us all to read the labels on everything we use. Once I started doing that, I started asking more "Why's" than ever.
Why are there parabens and formaldehyde in our personal care products? Why hasn't Congress passed any law or regulation on the cosmetic industry since 1938? Why do so many cosmetic companies use chemicals that are linked to breast cancer, infertility, learning disabilities, and other health issues?
WHY HASN'T ANYONE DONE ANYTHING ABOUT THIS?!
Then came that boy-mom "fix it" mentality… Let's do something about this!
Lucky for us, changing what we put on our body is simple!
Use SAFER PRODUCTS.
Done! 
Recently I found a company who does all the hard work of understanding labels for me: Beautycounter!
I no longer have to worry that the products I'm putting on myself and my family are harmful. They're an education-driven, California based company on a mission to get safer products into the hands of everyone. They pride themselves on their transparency and have a "Never List" of over 1,500 ingredients that you will not see in any of their products … ever!
Screening of ingredients for safety and health are based on TODAY'S  best available science… not standards from 1938.
Beautycounter is an advocate for change!
The founder and CEO of Beautycounter, Gregg Renfrew, says "This is not a beauty company. It's a movement." And, I have to agree.
Beautycounter is working with our law makers to put MORE regulation on this industry, in hopes to reduce the exposure to harmful chemicals that are accumulating in our bodies and environment. Let me say that again: They are pushing their own industry to be MORE STRICT!
Why should you care?
Our world is full of scary statistics. The National Cancer Institute says 1 out of 8 women will get diagnosed with breast cancer in her lifetime. Did you know 85% of breast cancers occur in women who have no family history of breast cancer. (Source: National Institute of Environmental Health Services)
So, Cancer is coming from somewhere other than our gene pool.
Have you thought about that before?
I have made the commitment to fix what I do in my own house… I'll use glass (or stainless steel) bottles instead of plastic, eat healthy, USE SAFER PRODUCTS and SPEAK UP for this glaring problem.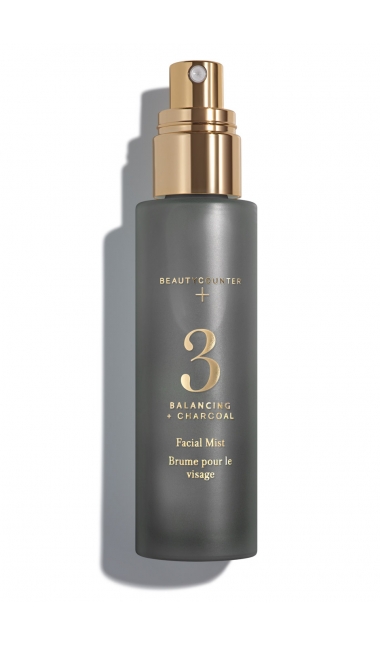 You see, there's only 1% of the population that knows about Beautycounter and it's mission, but if I use my voice and you use yours… our voices WILL be heard…our why will be answered with safer products and higher standards.
Is there icing on this cake though?
Yep!
Beautycounter products are not only a safer alternative to what you are (probably) using, but they do amazing things too! Tired of a dull, lack-luster complexion? Try out the Brightening Line! Only have a few moments to pull yourself together in the mornings? Cool. Grab the Flawless in Five makeup and spritz some Style Sea Salt Spray in your hair for that beach wave look.
Since the products are so HIGH QUALITY, a little goes a LONG WAY. You won't be using handfuls of creams. Less product used means less bottles you are buying and putting into landfills. Do you see where I'm going with this? Simply replace the (potentially) harmful products you have now with Beautycounter products that are safe enough to snuggle a baby with! (Did I mention there are purely divine baby and kid's merchandise?)
Do you need one more reason WHY you should love Beautycounter?
Check out their charitable giving! While many talk about breast cancer "awareness" during the month of October, Beautycounter uses this month to highlight that it has teamed up with Breast Cancer Prevention Partners and Keep A Breast for the opportunity to talk about how small choices can have a big impact. Yes… more fixing!
Want to compare your products and fix your own "Why?" Check out the Never List  and shop for Beautycounter products for you and yours at because we may not have ALL the answers to the "Why's" we come across today, but we can sure fix this one with some Beautycounter luxury and a voice that says "I will NOT compromise on safety for the ones I hold dear."
Passionately yours,
Kelly Neddo (wife, mother and consultant/advocate for safer skin and body care products) 
Enter to win $20 towards a Beautycounter purchase and a FREE consultation. Simply head over to Beautycounter and tell us what product you'd like to try in the comments. You can earn more points towards the giveaway by following us on social media with the Rafflecopter form below.
Categories: #GiveAways, Product Reviews, Reviews
Tags: , beautycounter, face care, Giveaway, Makeup, producte review, review, why