Monday Music and Motivation
Posted August 8, 2016 by Prairie Wife - 1 comment
It's Monday and my next surgery is in 4 days.
Last week, I did a pretty good getting stuff done but, I'd be lying if I said I wasn't feeling a little stressed. Some friends and I went out for dinner and a movie (Bad Moms and YES you HAVE to go see it) last night…we had so much fun we didn't even think to take a pic to commemorate it!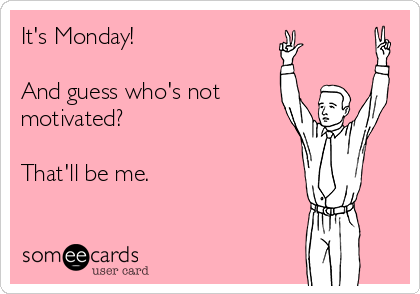 I just finished an amazing interview with future Prairie Wife of the Week Jamie Primak Sullivan (stop by in Sept to read it) and while it has me fired up for blogging, it's not really making me feel super excited to tackle the 14 loads of laundry waiting for me at home….and if you saw the state of the floor under my kitchen table you'd probably cringe and back away slowly.
Basically, I'm feeling a severe lack of motivation today.
Just in case any of you are feeling the same way, I thought I'd share some songs that have been keeping my chin up and helping me to chug forward. Hopefully sharing these with you, will help me to get my butt moving in the right direction too 😉
This has kind of been my "theme song" for my surgery. I just love the song, the message, the music…everything about it.
Seriously, this is just the sweetest song ever. Every time I hear it I think what a difference one word makes "Tomorrow we get to do it all over again." not have but GET…
This song brings me back to the days of old…in college getting ready for a night out, and it always makes me smile!

What have you been listening to lately? I'm always up for some new music!
Categories: Life As It Happens
Tags: , funny, mom life, Monday, monday motivation, motherhood, motivation, Music, music videos