"Make It Again Mom" Cheesy Ranch Chicken
Posted January 20, 2023 by Prairie Wife - 6 comments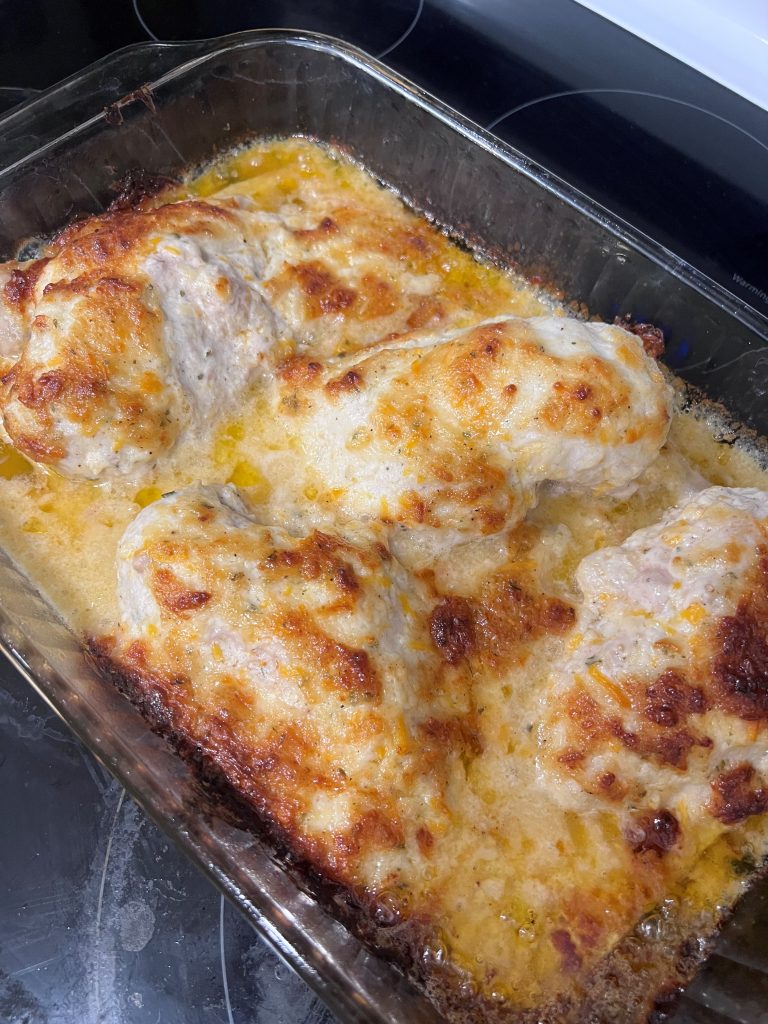 When the Cowkids say, "make it again mom" I know it's a winning recipe, and that's what they ALL immediately said when they tried this Cheesy Ranch Chicken.
This chicken dish can be made with any chicken meat, but I prefer chicken breast. I like to serve it with baked or roasted potatoes because the juice at the bottom of the dish after it's cooked makes perfect gravy! Another great side for this meal is asparagus or our Smashed Brussel Sprouts recipe!
For our large family of hungry athletes, I have to double this recipe to feed them all. I have leftovers, but that is never an issue for us. Just heat it for lunch the next day or keep it cold and use it to make a chicken salad!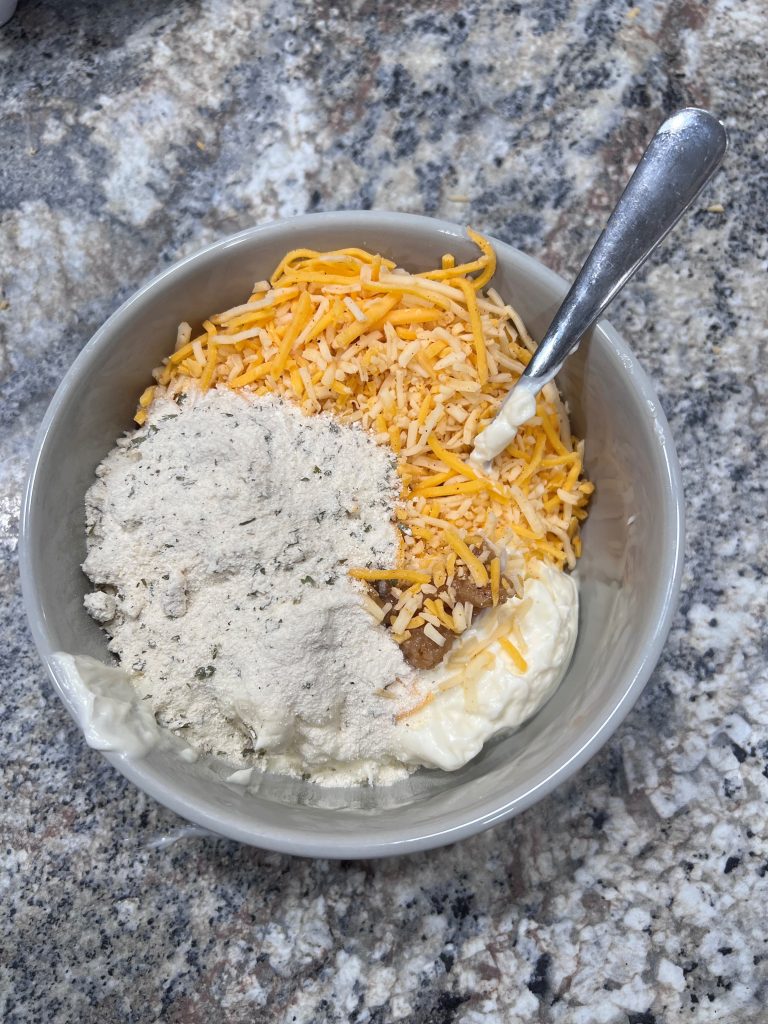 "Make It Again Mom" Cheesy Ranch Chicken
Prep Time: 5 min Bake Time: 30 Serves: 6
Ingredients
4 Large Thawed Chicken Breasts
1 1/2 cups mayo (use light mayo for a healthier version)
3 cloves of garlic, minced
1 1/2 cups Shredded Sharp Cheddar Cheese
4 TBSP Ranch Powder
Salt and Pepper to taste
Set the Oven to 400 degrees
Mix all the ingredients other than the chicken in a bowl
Place chicken in a large rectangle glass baking dish sprayed with nonstick spray.
Spread mixture evenly over chicken and place in oven
Take out the chicken when the cheese is golden and the chicken is thoroughly cooked (approx 30 min)
Looking for a quick way to shred leftover chicken for a recipe? Take a look at this video!
Categories: Most Popular Posts, Recipes, This and That
Tags: , baked chicken, cheesy ranch chicken, chicken, easy recipes, large family food, recipe, school night recipe