How Do You Do It All?
Posted February 25, 2020 by Prairie Wife - 2 comments
"How do you do it all?"
It's a question I hear often, and more and more as time goes on.
As I sit here at a local coffee shop (The Bourgeois Pig) typing this post, I am here to tell you that I actually don't do it all.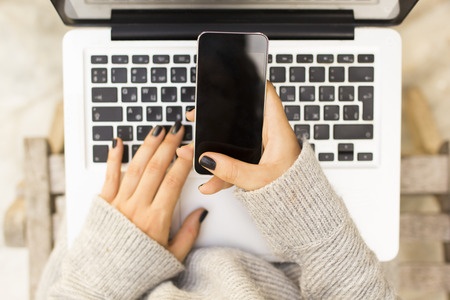 I have the time to type this post because I am a month early for a meeting about an upcoming event.
Yeah, a month early.
Whoops.
So, when I found myself with some unexpected free time I ran to my car (literally) and grabbed my computer.
After all, LittleMissH is at school napping until around 2:30 or 3:00 pm so I figured I should take advantage of it and get some work done!
And that right there is an example of how I can get work done.
I don't always have the five Cowkids with me anymore. 
The four oldest kids are school age, and LittleMissH goes to preschool/daycare four days a week. Usually, two of those days are half days, but the other two are often full days.
The half days I pick her up and we run errands while we are in town, or we head home and have homeschool time, or she keeps me company while I clean.
The full days are for blog work (meetings and creating content) or so I can hit the mountain to snowshoe or the gym…or sometimes doctor appointments or simply coffee with a friend.
Because we live rurally we hardly ever eat out.
It just doesn't work to grab food at 3 when I'm headed home or 7:30 when we are done with practice.
Most weekdays we have an early dinner at 5:00. How intricate it is, depends on how my day was. Half days mean I'm home to cook…full days mean it's grilled cheese, leftovers, or The Cowboy makes dinner for us.
OK, but what about all the time it takes to keep a house with 7 people living in it clean?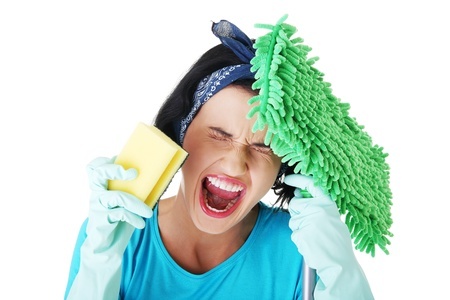 Well, I think my definition of "clean" may be different than some of you.
For many years now we've been on the schedule of only cleaning once a week.
Obviously I do dishes daily, if not three times a day, and wipe off counters…but the rest of the house we leave alone.
We do a deep clean from top to bottom once a week and then it all slowly fall apart as the week goes on.
I decided a long time ago I didn't want to be the mom that was always nagging her family to clean up every day.
Laundry is on a pretty set schedule and isn't an issue for us most weeks.
Hanging out with friends?
Well, first I don't have the exotic social life that you may assume…I have a couple of close friends and we try and see each other as much as we can.
I'm thankful for texting. It allows us to connect and stay in touch even if we don't get a lot of face time.
I'm also thankful that I have an amazing group of close friends that are flexible with how we hang out.
CollegeBFF and I used to go sit at her house for a few hours and catch up while HGTV played in the background. She recently moved back to Colorado, sigh…but we have plans for a fun weekend when the weather warms up!
TallGirlJ and I love to go snowshoeing and hiking (and recently she talked me into a spin class which I love) together, and we get caught up while we burn some calories.
Thankfully many other amazing mentors and friends in my life are totally OK with scheduling our coffee dates three weeks ahead of time so we can make sure it happens.
As far as all of these weekend events, it's all The Cowboy and The Cowkids.
The Cowboy steps up to make sure that things are done around the house and The Cowkids are taken care of while I'm away working.
The Cowkids are old enough to stay home alone and can be counted on to cross off everything on their chore list before vegging out in front of the TV. This also lets The Cowboy and I get out of the house for a date night once a month.
And, believe it or not, I say no to a lot of things.
I try to work only two weekends a month, and leave the other weekends open for family time and watching sports events.
This means I have really gotten good at telling people that I charge for my services, and telling them that I am unavailable at certain dates.
I'm working on doing that without giving them a big explanation or justifying why I am saying no.
Most nights after The Cowkids are in bed The Cowboy and I hang out and catch up on our days.
We really don't even watch TV that much anymore…
Like the boring old people we are, we head to bed by 10 at the latest.
If The Cowboy is gone (which he still is one or two days a week) I get caught up on TV or watch a movie.
And I drop the ball all the time…
Remember I am here a month early for a meeting?
I can't tell you how many emails and messages start with "I'm sorry about the delay in my response…"
And frankly, I've gotten to the point where sometimes on the weekend I just lay in bed and read for an hour while The Cowboy takes care of things with the Cowkids.
Or when LittleMissH is napping on a weekday I sit and eat potato chips in front of the TV while the sink sits full of dirty dishes and the emails go unanswered another day.
I can't do it all.
I don't do it all.
And sometimes I actively choose NOT to do it all, even if I can.
I sit in my truck in front of work talking to College BFF for 20 minutes instead of going to the store because that's what I need that day.
I've learned to look at my week and schedule a run alone if I know I need the stress relief.
And I keep those promises of time for me, I try so hard not to break those dates.
I don't do it all, but you better believe that each day I do the best that I can.
Categories: Life As It Happens, Prairie Life
Tags: , balance, do it all, mom life, organization, schedule, Stress, working, Working mom