You CAN Create Beautiful Custom Cards…Really! #giveaway
Posted January 20, 2017 by Prairie Wife - 26 comments
We aren't really crafty around here…as a mater of fact if you watch this Prairie Wife vs. Pinterest vlog you can see that we are the opposite of crafty!
But, I still love the look of hand made custom art, custom home décor and little things like custom notebooks and cards.
My SIL makes amazing hand crafted cards. The Cowkids look forward to their birthday cards from her more than their gifts! I've attempted a few times to create something similar but the end result is always the same…disaster…
So when I heard about PaperlessPost.com I headed right over to see if I could create something beautiful. The most obvious time of year to create custom cards is for happy holidays cards…but this site offers so much more than that.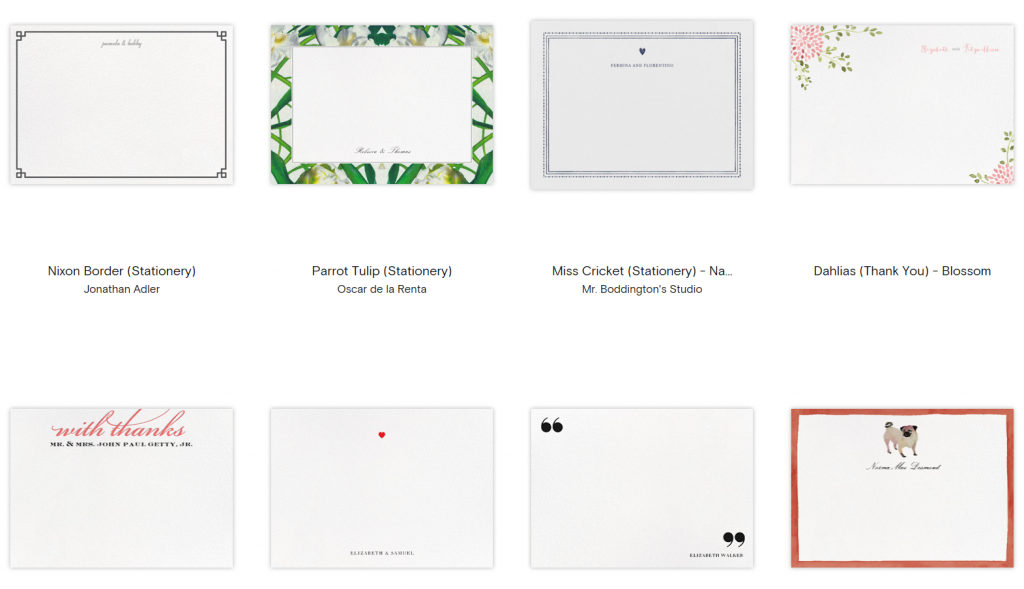 Just take a look at all these custom stationary choices! It goes on for pages and pages and it was laughable how many times I thought I had picked my favorite…only to see another one that I just couldn't resist. I write letters to my Grandma Bea all the time, and often include a handwritten note in our giveaway packages. How fabulous would it be to have some personalized Prairie Wife stationary?!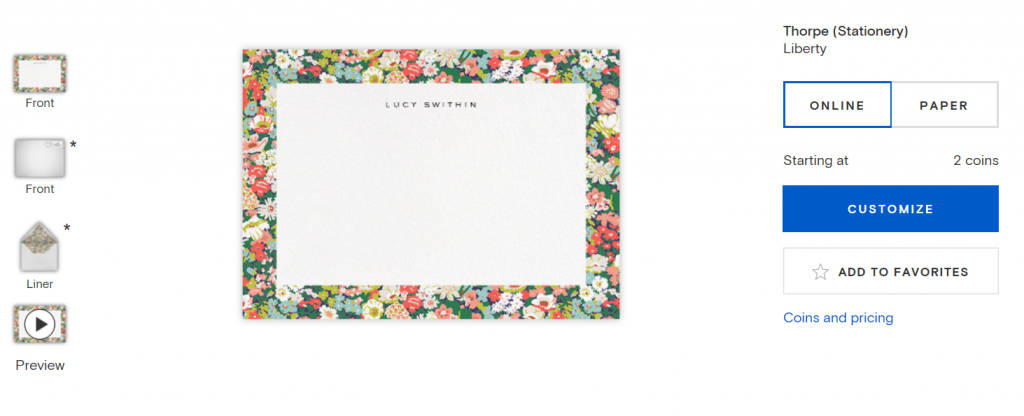 You can see from this picture that creating your own custom cards and/or stationary is simple. Just pick your favorite pattern and follow the clearly written steps. Bonus: You can create these to send as email and/or have them printed on paper and sent to your door. My second thought after I started drooling over the custom stationary, was how perfect this would be for a little gift for a friend, neighbor, co worker or end of year teacher gifts.
If letter writing isn't your thing PaperlessPost.com also offers the option to create custom invitations. Any event you have coming up, they can help you create beautiful custom invitations to be delivered via e-mail or through the post office. You can even add a photograph to make your card even more unique! What a fun way to create one-of-a-kind thank you cards to send to all your weddings guests.
I'm thrilled to be able to offer a Giveaway to our readers of 1,000 PaperlessPost.com coins ($90 value)! To create a premium card (card, envelope, and envelope liner) is only 4 coins…so this is an amazing opportunity! To enter to win all you HAVE to do is head over to PaperlessPost.com and tell me what design you love below in the comments. You can earn more points towards the giveaway by following us on social media.
If you have a friend getting ready to tie the knot, have a baby, or any other major event coming up…make sure you share this post with them (please) 😉
This giveaway is a partnership with Nakturnal
Categories: #GiveAways, Reviews
Tags: , creative, custom cards, DIY, happy holidays cards, invitations, monogram, paperlesspost.com, stationary