Fall Beauty and Accessory Trends 2014: Dos or Don'ts
Posted October 4, 2014 by Prairie Wife - 4 comments
This post was much harder for me than our Fall Fashion Trends 2014: Dos and Don'ts, because there are SO many new beauty and accessory trends going on this Fall. Texas Two Steppin' and I narrowed it down to five picks after a ton of furious texting back and forth! I can't wait to hear what you guys think of our list. Do you agree or disagree, and which of our Fall beauty and accessory trends are you excited to try?! As always click on the pics to see more or buy the products.
Full Eyebrows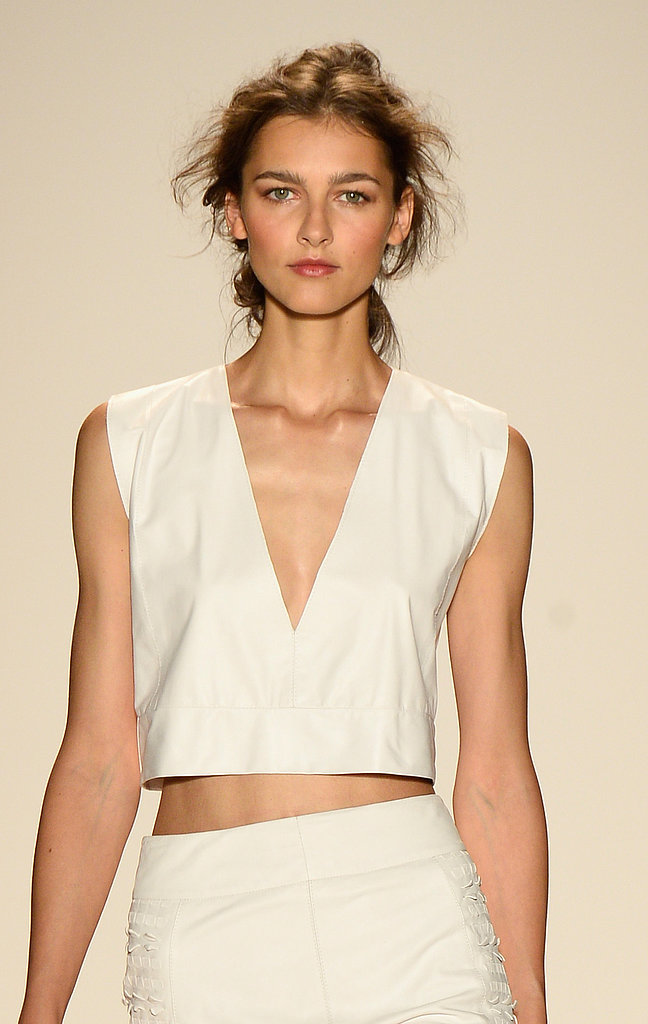 Prairie Wife: This trend has been going on for over  a year now but, you can see by this picture from the Rachel Zoe Runway that the straight caterpillar eyebrows have been revamped a little for fall. This seasons brows are full, especially at the end by your nose but, still have a slight arch and a feminine shape. Unlike the thick caterpillar eyebrows (a DON'T for me) this fresher fuller look is a DO for me…if you have the right face to pull it off. Check out this eyebrow guide from our past Prairie Wife Professional Makeup Artist Kendra Richards, to find your perfect brow shape. Another word to the wise about eyebrows…when filling them in take a moment to walk away for a few minutes and then check them in natural light. It will ensure that you have done a great job filling them in and haven't been too heavy or light with your product.
Texas Two Steppin': For personal (and deeply rooted emotional) reasons I am totally conflicted with this trend of full eyebrows. Bear with me while a take a minute to explain. Like many of these stories it begins with my grade school peers teasing me about my "caveman" eyebrows. When I got to high school my girlfriends introduced me to the concept of plucking, and the tweezer became my BFF. But this was the '80s, long before the Internet, so I didn't know about shaping and the concept that eyebrows should be sisters, not twins. Plus, because my brows were so thick and dark and coarse, tweezing was a daily event. Needless to say, I cringe whenever I see a photo from this era. After I graduated from college and got my first job, a coworker took me under her wing and introduced me to professional brow waxing services. LOVE! Can I say it again? LOVE! My look and beauty style totally changed from that moment on. So now you understand my conflict–fashion is now celebrating the look that took me decades to dump! I do think this look is very nice on the model, so I will say DO if, and only if, you go to a professional to get the shape just right and then tweeze daily to maintain the perfect brow.
Large Felt/Wool Floppy Hats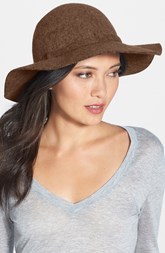 Prairie Wife: Other than a baseball hat thrown on my head to cover up my unwashed hair and naked face, I am not a hat person. I just don't seem to look good in them, and with the constant Wyoming wind this accessory just isn't particle for this Prairie Wife. For me this look is a DON'T. Cute in theory but, just not something I'm ever going to really do!
Texas Two Steppin': This is one time PW and I differ. I really don't look good in a baseball hat (or cowboy hat, for that matter) but can rock a straw fedora and newsboy cap like nobody's business. My family doesn't always get it, but I feel super confident and stylish when I'm wearing a hat. This DO seems perfect for fall (and I love that this one comes from my favorite store, Nordstrom), just don't pair it with patchwork or flared jeans as you might look like you are wearing a Halloween costume.
Booties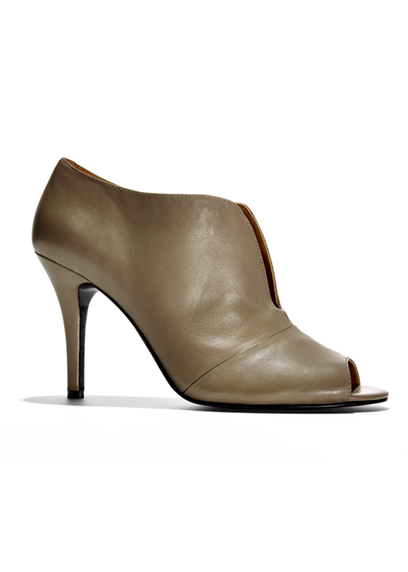 Prairie Wife: Booties have been going strong for well over a year now, and are showing no signs of going away. This shoe trend is a huge DO for me. I love the variety of booties out now; from lacy, sweet and feminine to sleek and professional (like these from one of my fav shopping spots, Marshalls). They even come covered in fringe or studs! Throw them on with a pair of jeans (please cuff your jeans so a sliver of skin shows between the tops of your booties and jeans) to instantly add pizazz to your look. Worn with a pair of tights and a dress (only closed toe with tights) and you've instantly added a little bit of funk to your workday look. Wear them with long maxi dresses or skirts to rock the Boho look, and put on a pair with tapered dress pants to look professional and chic.
Texas Two Steppin': It's a DO. At work I am known as the "lady in heels" but am so surprised that more women don't wear these in the office. A basic black pair with a modest heel (for me that means 3-4 inches) works with a wrap dress, shirt dress, pencil skirt, skater skirt, boot-cut pants, ankle pants…you get the idea. Bonus style tip: When I travel for business in the fall/winter and only want to pack a carry on, I wear a pair of booties because they are supportive and comfortable, go with everything and are easy to slip on and off going through security.
Slicked Back Hair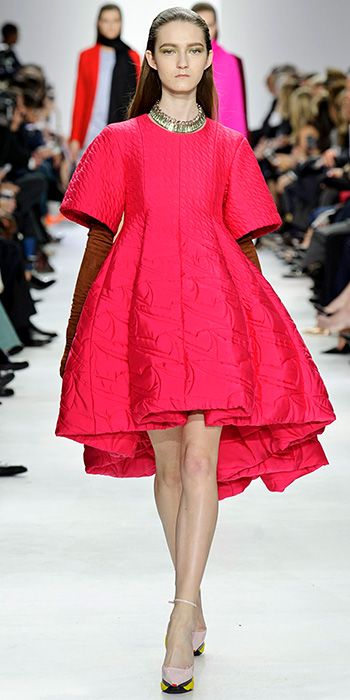 Prairie Wife: This slicked back 90's grunge look was seen all over the runway (like this pic from Dior). I've been waffling back and forth on if this is a DO or DON'T…and I still can't decided. I really like the look on shorter hair (look at the Dior ads with Jennifer Lawrence) so for me if you have shorter hair it's a DO. On longer hair, I think it might just be a little too rocker, greasy, grunge for me. I know right, who would have thought that I would say a rocker look is a DON'T? As always, a certain type of person could pull this off, but for most of us living in the real world I just don't think it looks good.
Texas Two Steppin': If you are a working women, this look is a DON'T. It doesn't matter if you work as a banker, accountant, teacher, waitress, gas station attendant, it just looks unkempt and sloppy and like you hate your job. I also wouldn't recommend it going out either, especially if you are single, as this is the kind of look that men don't understand. The only time I think it would work is if you are at the beach or lounging by the pool. Then, and only then, is it a DO…in my opinion…
Front to Back Earrings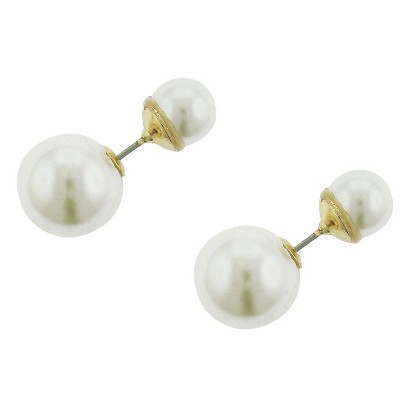 Prairie Wife: This is a total DO for me. This pair from Target are chic and would look great on any professional woman, plus pearls are IN right now. There is a ton of variety in looks from professional to super edgy, and I am hoping to find a pair or two in my stocking this Holiday Season. I love that they add a little wow to your look when you have your hair pulled back into a soft, loose bun (another hot trend), or tucked behind your ear. A little mystery is always a good thing 😉
Texas Two Steppin': Hey, PW, why did you take all of my comments on this accessory…I say it's a DO for all the same reasons!
Readers, what are your thoughts on these trends?
Categories: Prairie Wife Style
Tags: , back to front earrings, Beauty, Booties, Fall 2014, Fall Accessory Trends, Fall Beauty Trends, Fall Trends, floppy hats, Slicked back hair, thick eyebrows