Essential Oil Bug Spray
Posted August 5, 2015 by Prairie Wife - 2 comments
I'm only a recent convert to the world of Essential Oils but, I have to tell you I am a major believer in them. It started with using them to help ease the symptoms of the baby blues, and it kind of took off from there. I soon made a few mood boosting blends for some friends of mine, started using it to help treat minor bumps and bruises on the Cowkids, to ease a cough and sore throat for me, a sleepy time spray for the Cowkids …and…well…I guess I kind of went Essential Oil crazy and started to use them for everything!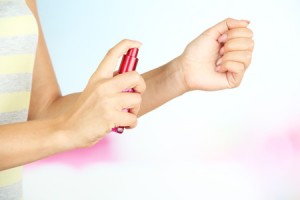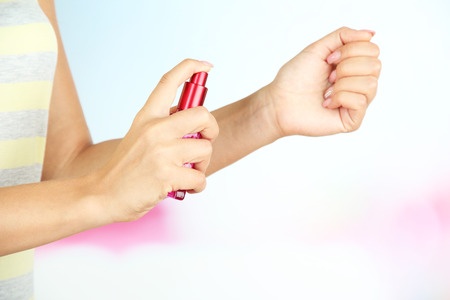 My most requested Essential Oil "recipe" is my Bug Spray. I used it on a bunch of the Cowkids' friends when they came over and it worked like a charm. I love that not only does it smell great but, it doesn't stain clothes, I don't have to worry about potentially dangerous chemicals or the baby being harmed and…IT WORKS!
I use a pretty big bottle for my spray, after all I do have a family of seven! I double the recipe below when I use the large bottle. If you want to create an oil blend (rather than a spray) and use a roller ball to distribute a small amount on your arms, legs, neck and face just use the recipe below but rather than water add grape seed oil (or coconut) to fill up the container.
Prairie Wife Essential Oil Bug Spray
5 drops each of
Peppermint
Eucalyptus
Lavander
Melaleuca or Tea Tree Oil (thanks Lizzi for letting me know it's the same thing)
Lemon Grass (this may attract bees so if you are allergic leave this one out)
Fill the rest of your container with distilled water. Shake before each use and apply to skin and clothes every two hours to help deter bugs! As with all oils keep away from the eyes and mouth.
Do you have any oil blends that you use in the Summer?
Note: We here at PrairieWifeInHeels.com are not medical professionals. Consult your doctor if you have any questions or concerns.
Copyright: belchonock / 123RF Stock Photo
Categories: This and That
Tags: , bug spray, Essential, essential oil bug spray, essential oils, Kids playing outside, natural bug spray, recipe, safe bug spray, summer