Crockpot White Chili
Posted January 26, 2021 by Prairie Wife -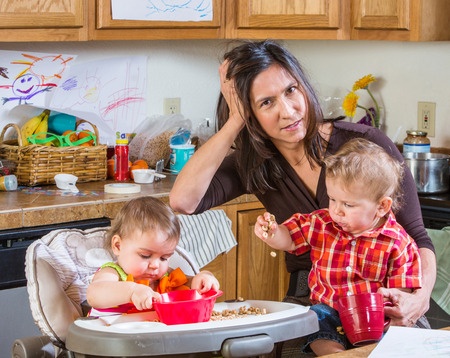 Like most of my recipes, this White Chili meal was originally made out of desperation.
A few weeks ago, The Cowboy cooked a Pork Roast to make Green Chili (it is SO spicy) and I knew that this wouldn't work as a meal for me and most of the Cowkids.
I remembered some white chili I had eaten at a chili cook-off back in the pre-COVID days and decided to try and make my own.
Luckily it turned out fabulous, and I knew it would be one to share on the blog with you.
If you have leftover chicken or pork add this recipe to your meal plan for the next day or even a few days later.
If you're looking for an easy and filling Vegetarian meal leave out the meat.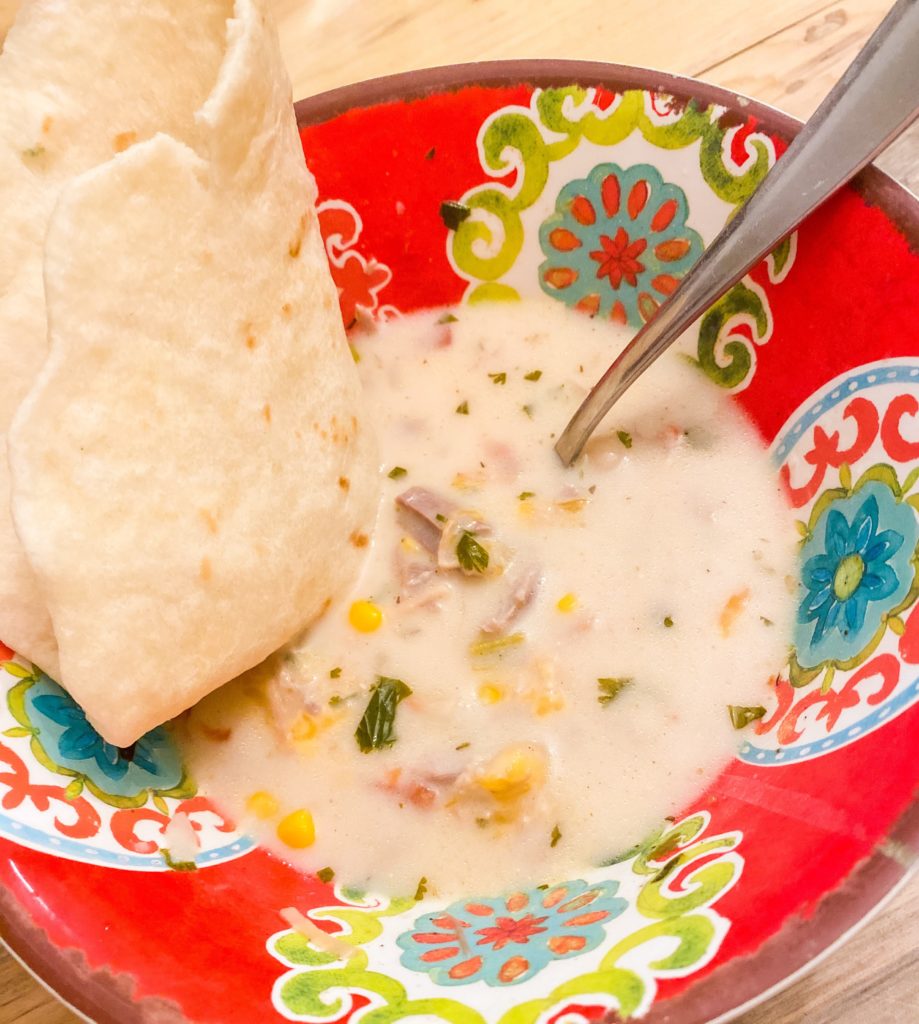 Crockpot White Chili
Prep Time: 15 minutes (longer if you need to cook the chicken or pork) Cook Time: 4-6 hours
Serves: 8-10
Ingredients
3 cups shredded or finely cut cooked Chicken or Pork
1 medium Onion diced
3 cloves of Garlic minced
32oz of Chicken Broth
3 cups of water
2 cans of Northern Beans drained and rinsed
1 can Rotel (I use original but feel free to spice it up with hot or tone down with mild)
1 can whole kernel Corn drained
1 tsp Cumin
3/4 tsp Oregano
1/2 tsp Chili Powder
1/4 tsp Cayenne Pepper
1/2 cup Cilantro chopped
4oz Cream Cheese (softened)
1/2 cup heavy cream
4 – 6 tbs Cornstarch (if desired)
Technically you can just cut the chicken and pork up into small pieces and throw it into this recipe raw and you'll be just fine. I like to have my meat shredded in this recipe, and I do that by throwing fully cooked meat in my kitchen aid mixer and shredding it with the paddle.
Combine all the ingredients EXCEPT the Cream and Corn Starch in the crockpot and set for 4-6 hours (8-10 is fine too).
30 minutes before serving stir thoroughly and add Cream. If you'd like it to be thicker, whisk the Cornstarch into the Cream first. If you like the thickness leave out the Cornstarch
Serve warm with a bit of cheese on top and tortillas…or cornbread.
Categories: Recipes, This and That
Tags: , chicken recipe, crockpot, crockpot meals, dinner, easy dinner, Easy Recipe, pork recipe, recipe, white chili