Closet Cravings March/April 2022
Posted March 1, 2022 by Prairie Wife -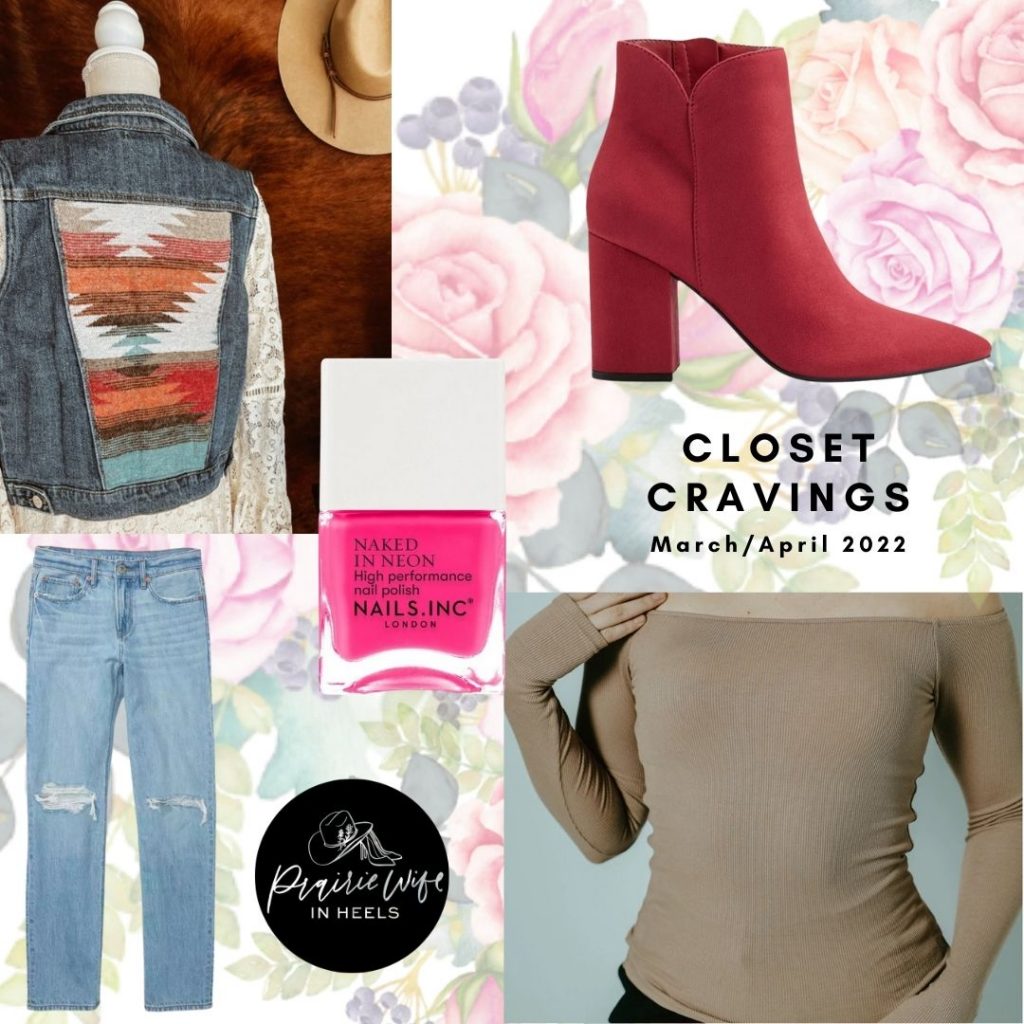 March/April 2022 is here at last!
For most of the world, that means Spring is on its way, and along with it warmer temps, sunshine, and a strange attraction to bright colors.
In Wyoming, we do tend to have some warmer temps, but it's still a whole lot of snow, wind, and more often than not the temperatures are still below freezing.
So as much as I'd love to fill this Closet Craving with floral dresses and tank tops, it's just not practical for us.
I think you'll still like what I have to share, and as always I have links leading to where you can purchase these specific items.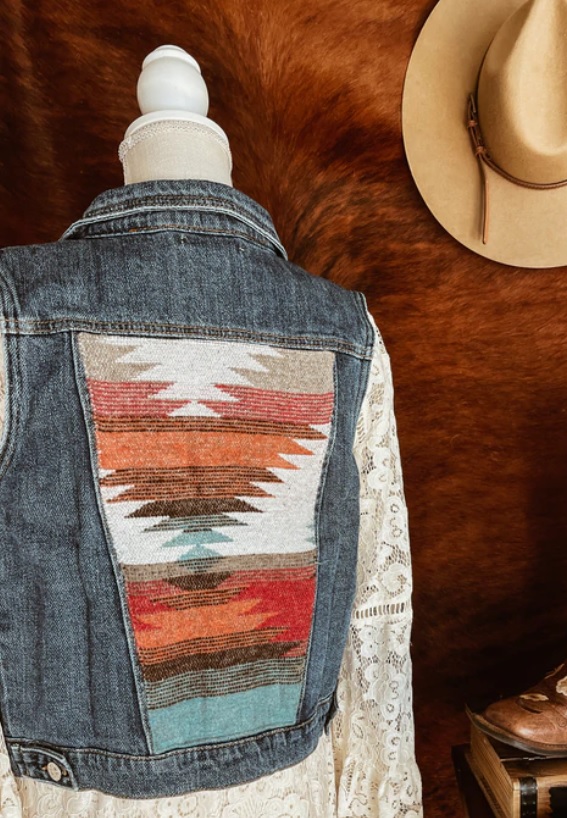 Denim With Large Western Style Fabric Patches
I wasn't exactly sure what to call this item, but I think looking at the picture you'll see exactly what I'm talking about. Nods to Western Fashion are EVERYWHERE right now and obviously, I am 100% here for it. I love that this particular look works for anyone of any age or style. Put this denim vest on over a turtle neck with skinny jeans and high heels for a more sophisticated look. Rock this trend in a jean jacket instead of a vest and wear it with joggers, sneakers, a graphic t-shirt, and a messy bun to run errands. Follow this link to purchase the vest you see above and use PRAIRIEWIFE15 for 15% off.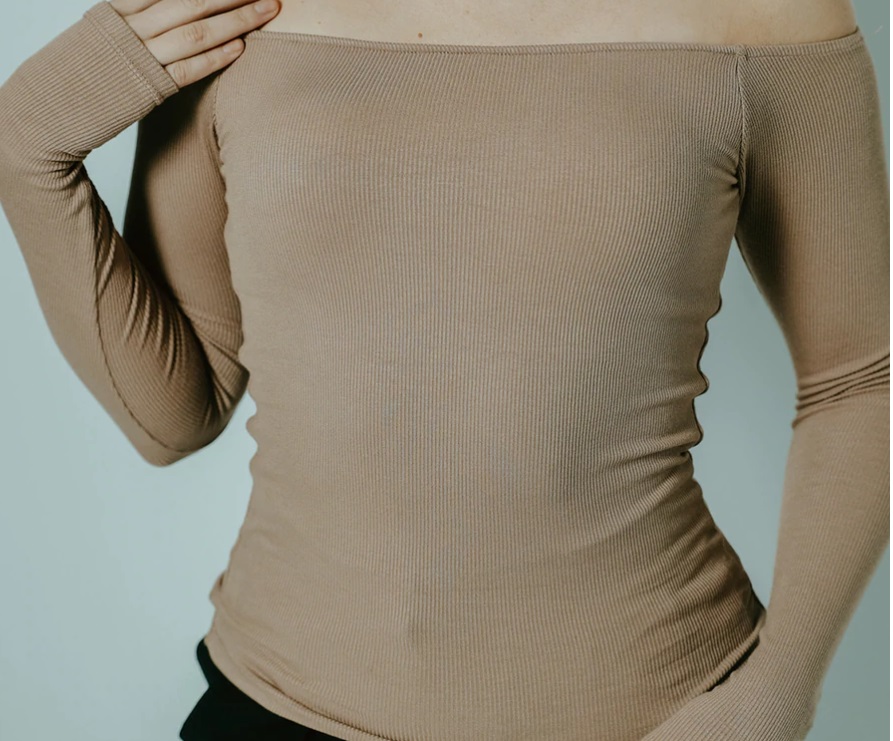 Off The Shoulder Long Sleeve Top
I think my favorite thing about this style of top is that it works for ANY age or size. It's classy but also sexy, and just as appropriate for work as it is for a club. This particular top has a built-in bra which makes it as comfy as it is chic, and I own two of them. It looks great tucked into a midi skirt with heels and wearing this style top with skinny jeans and sneakers and a puffy vest is as cute as it is warm!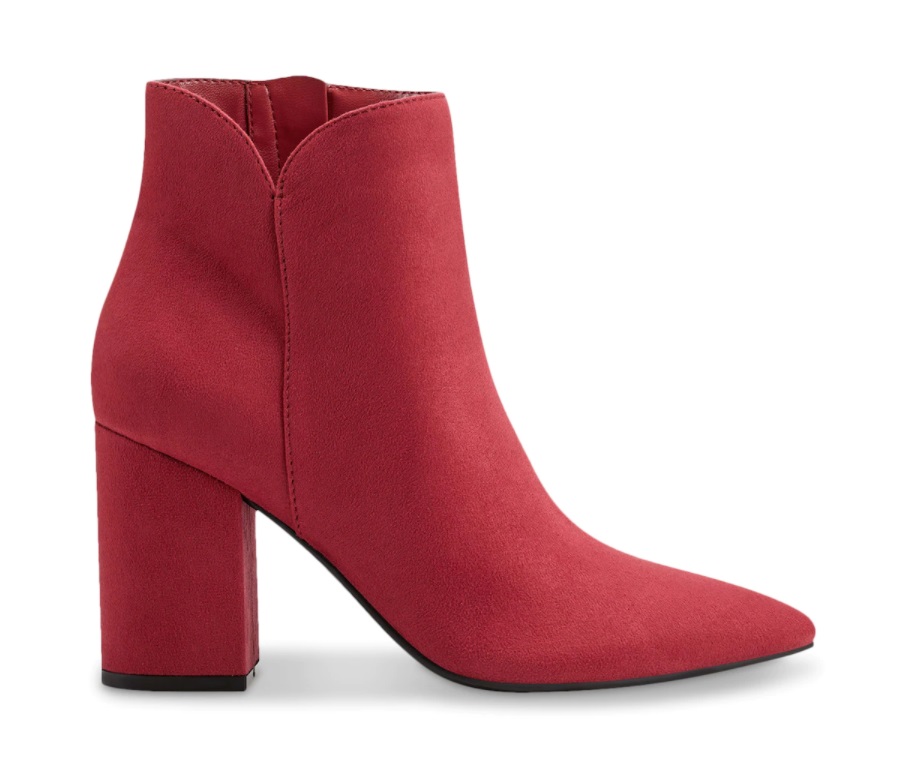 Pointy Toed Bootie With A Chunky Heel
I love everything about this bootie. The chunky heel and pointy toe elongate anyone's legs, and makes this style comfortable to wear all day, even in the Spring snow. Obviously, not everyone would go for red, but I think the color is fun and will look wonderful with both jeans and black pants. This style looks great with any cut of pants, from slim cropped slacks to straight or skinny leg jeans. Trust me…these will look fabulous with them all! The taller top of the boot means they'll look good with skirts and even shorts too.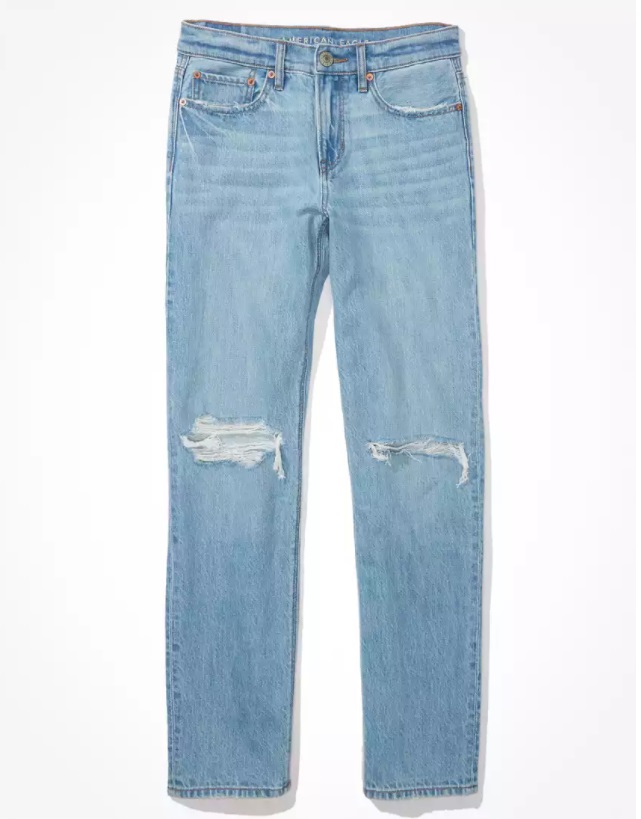 Two things about these jeans make them "90's"…the lighter wash and the wider leg. It took me a bit to figure out how to best style these for my body type (shorter legs and long-waisted) so be patient when you get them, and head to Pinterest for some ideas. Sneakers always work with this look, and so do booties. Don't be afraid to cuff them, especially if you're wearing them with heels. I also recommend getting the mid or higher waist styles (rather than low-cut) to keep them more appropriate for us ladies older than 27. If you're looking to elongate your look when wearing this style of jeans, wear a long cardigan.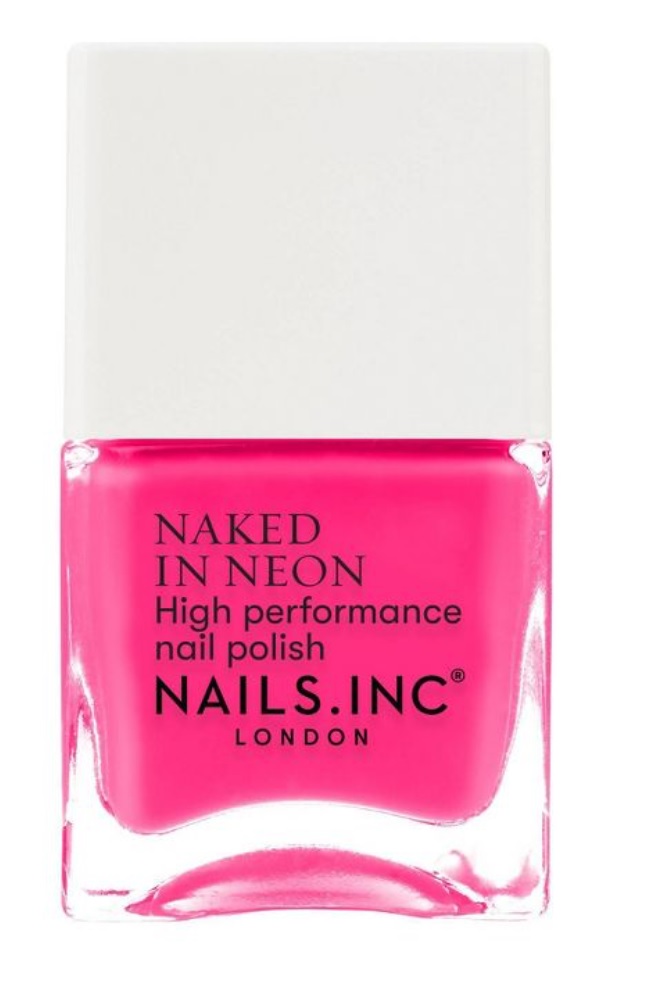 I know that your toes will likely still be covered up most of the time in March and April, but that doesn't mean that you can't add a fun pop of color to them! Hot pink toes make me smile, even if I'm the only one that sees them. And I am certainly not against wearing a bright bold color like this on your fingernails too. It's little things like a fun mani or pedi that can help you make it through the next two months of up and down weather.
What are you craving for your closet right now?
Let me know in the comments!
Categories: Fashion, Prairie Wife Style
Tags: , 90s jeans, denim with patches, march/april 2022, off the shoulder top, pointy toed booties, spring fashion